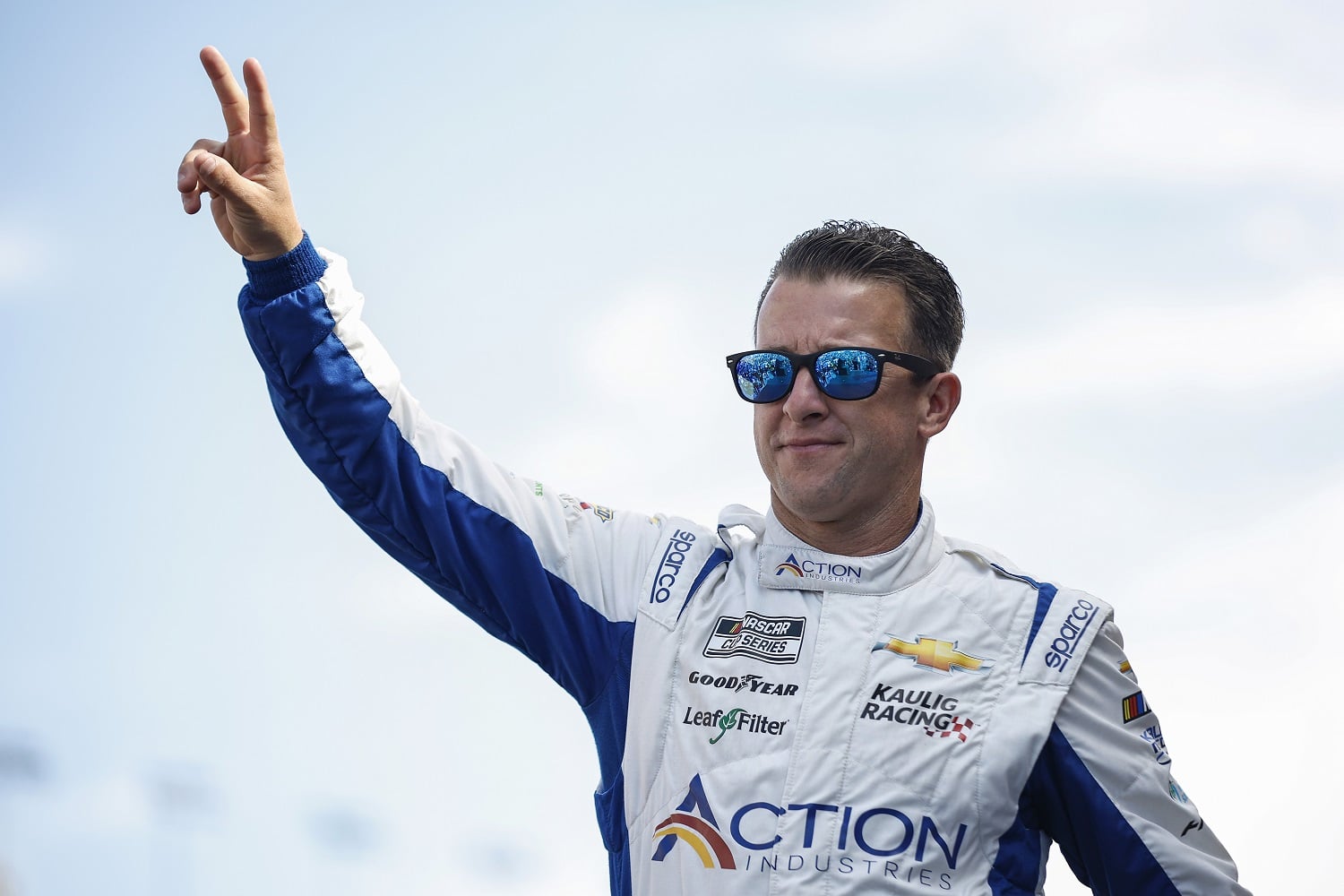 Kaulig Racing's Proposed AJ Allmendinger Roval Challenge Ends the Year on a Fun Note
Kaulig Racing wrapped up 2022 with a social media post putting a purported $16 million on the line.
Kaulig Racing ended 2022 with a proposal nuttier than the fruitcake grandma sent you last weekend. We presume it's strictly tongue-in-cheek, but the NASCAR Cup Series team is putting AJ Allmendinger up against the world in a (wink, wink) $16 million challenge.
My reaction: Thank goodness for fun-loving social media teams in a week traditionally duller than a butter knife.
Kaulig Racing announced the 'Allmendinger Roval Challenge'
Anyone with a modicum of NASCAR knowledge knows AJ Allmendinger, who returns to full-time Cup Series racing in 2023 in the No. 16 Chevy, is about as good as it gets when it comes to road courses. He won at Indy in 2021 as Kaulig Racing was making a dry run in preparation for full-time entry into the Cup Series, and his record away from ovals in the Xfinity Series is impeccable.
That's what makes the alleged "Allmendinger Roval Challenge" so delicious. In a social media post on Friday, the Kaulig folks proposed this (we're pretty sure) theoretical challenge:
You vs. "Dinger" on the Charlotte Roval in a 15-lap race.
Allmendinger starts one lap down and can only drive with one hand.
If you win, you drive away with $16 million. If you lose, you stop watching NASCAR forever and must use a bicycle as your form of transportation for two years.
The idea attracted more than 400 responses on Twitter as of late Saturday afternoon.
AJ Allmendinger is good, but this wouldn't necessarily be an easy win
The number-crunching began almost as quickly as Kaulig Racing pitched the "Allmendinger Roval Challenge" on the 2.28-mile track on social media.
The Roval has landed on the NASCAR Cup Series calendar as a playoff race, and Joey Logano led the field in qualifying last fall, covering a shortened lap in 80.755 seconds, translating to 103.424 mph. AJ Allmendinger qualified seventh, fractionally behind the eventual series champion.
If one assumes Allmendinger enters the race from a standing start after the challenger completes the first lap, Allmendinger would need to run faster by somewhere between 6.5 and 7 seconds per lap to account for needing to get up to racing speed. The Kaulig Racing posting didn't specify, but it sounds as though driving with one hand means he can't shift and turn at the same time.
Sending Allmendinger to do this would be asking him to perform a Herculean task. What he did in Portland last season bordered on the legendary, but this challenge sounds like a whole different level.
Some of the responses were awesome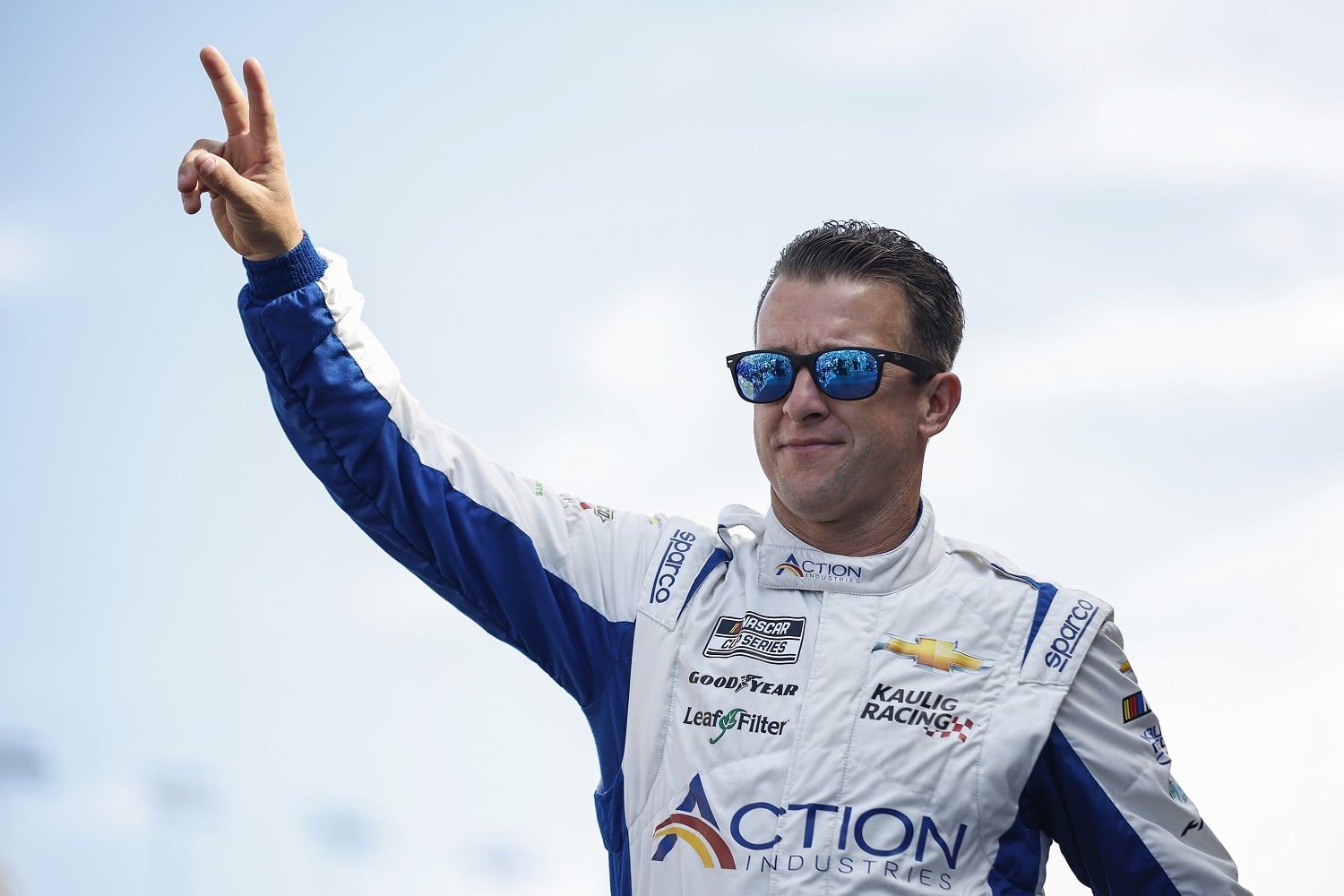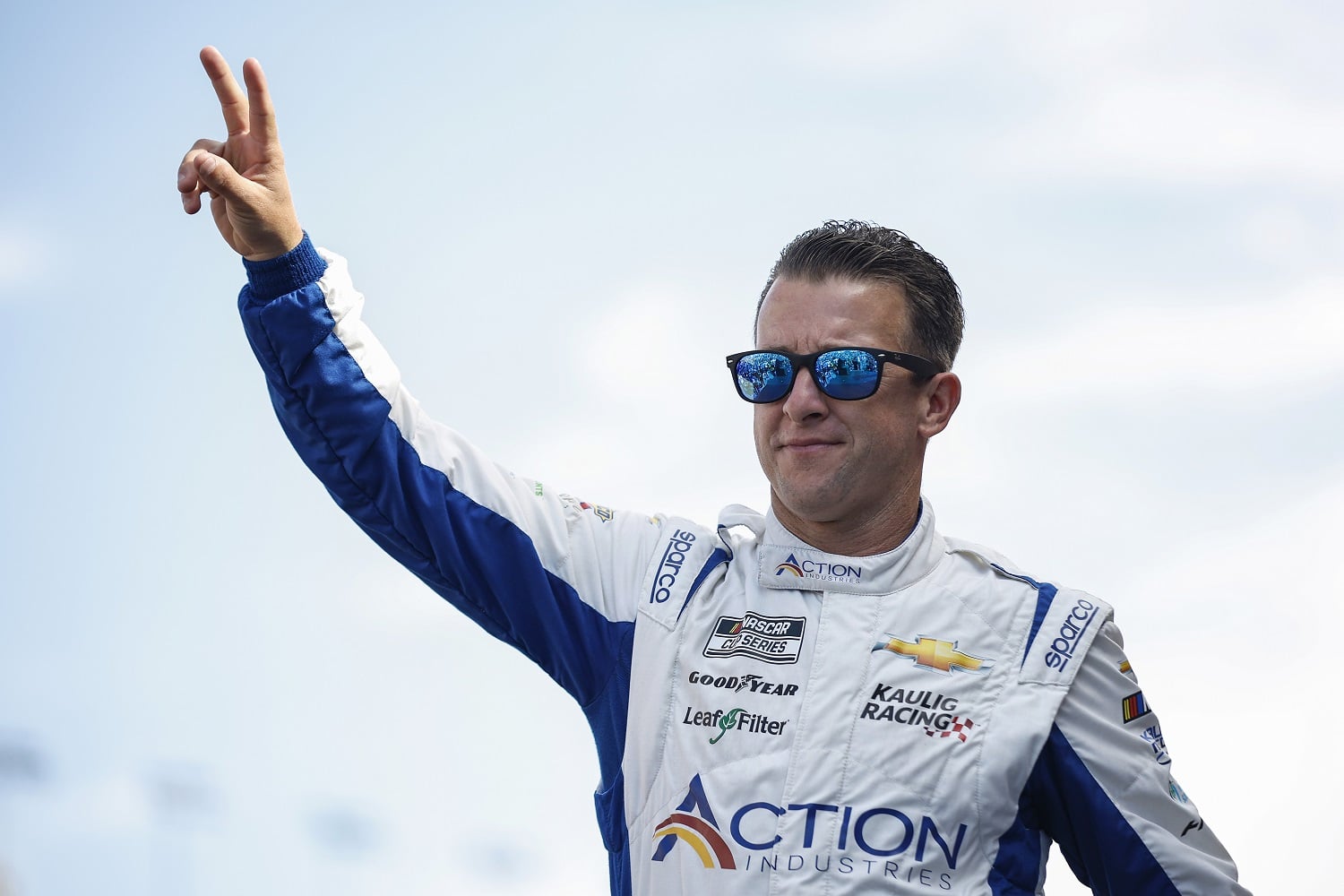 Mentions of AJ Allmendinger on social media tend to trigger responses because he's well-known, good at what he does, and witty. Not surprisingly, then, some of the responses to the "Allmendinger Roval Challenge" were quite good.
A few of the responses, largely from people with reservations about accepting the challenge:
"Only if he uses his wife's car."
"Nope. Either you shorten the lap count, or he starts three laps down. My other option would be I run the oval while he runs the Roval."
"I don't think 'one hand' is enough of a handicap. How about AJ has no brakes?"
And, of course, one follower of the Kaulig Racing Twitter account applied common sense:
"Can I bribe AJ with half the money to let me win?"
Got a question or observation about racing? Sportscasting's John Moriello does a mailbag column each Friday. Write to him at [email protected].