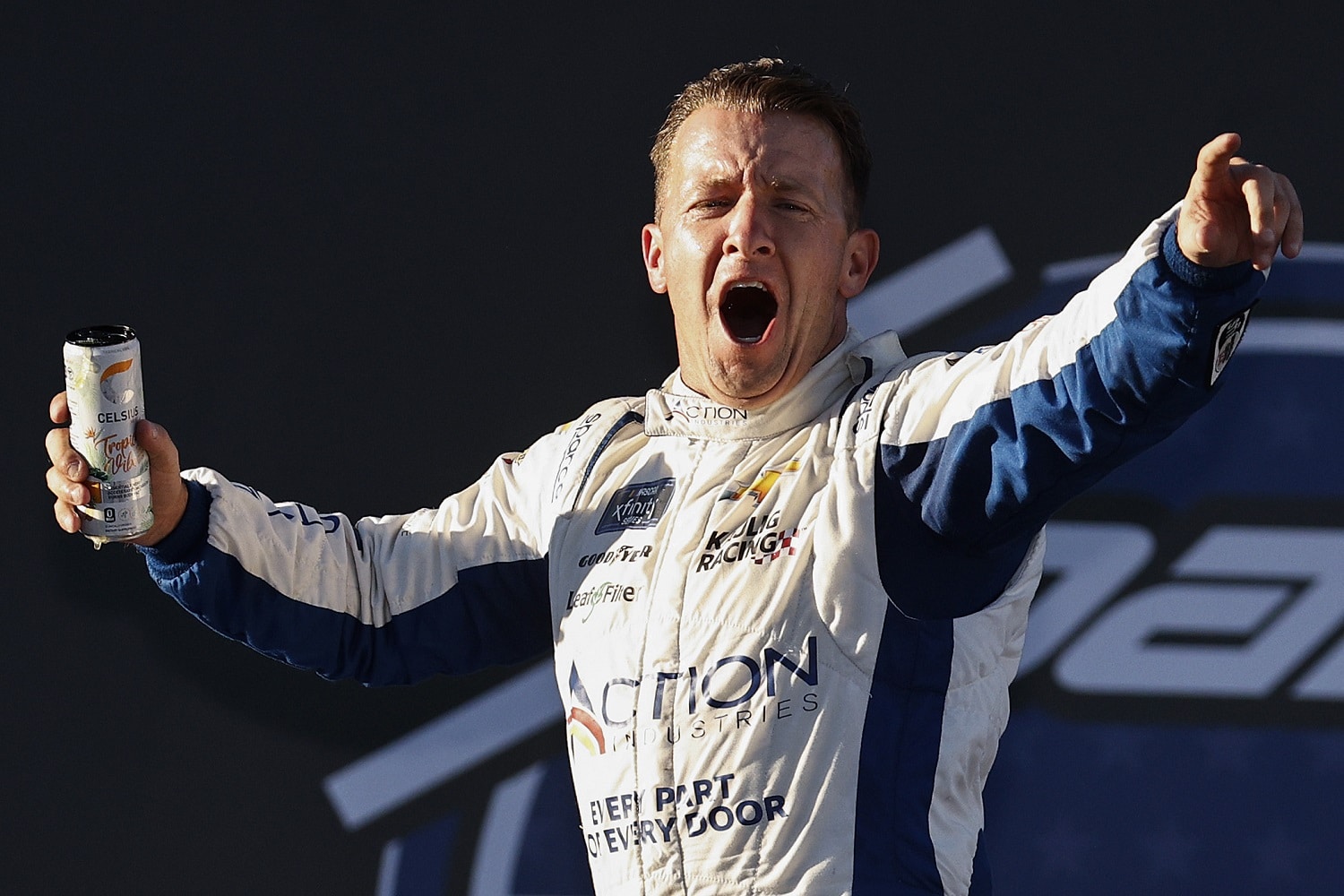 3 Reasons AJ Allmendinger Is the Right Choice for Kaulig Racing's No. 16 Chevy
AJ Allmendinger is battling for the Xfinity Series title now and moving full-time into Cup Series racing in 2023.
Another year, another swing for the fences by Kaulig Racing. Wednesday's disclosure the team is putting AJ Allmendinger in its No. 16 Chevy full-time significantly boosts the chances the upstart organization will snag a 2023 NASCAR Cup Series playoff spot.
Allmendinger, 40, has driven extensively in the Cup Series since 2007, but this gig is different. The fiery nature that occasionally hindered him in the past is still there, but Allmendinger has become the best road-course driver in NASCAR. Given five cracks at road or street courses in a playoff-eligible car, you have to like the odds of him winning at least once in 2023 to make the playoff field.
It's among the three reasons Allmendinger is the right choice for the No. 16 Chevy:
AJ Allmendinger's record on road courses is outstanding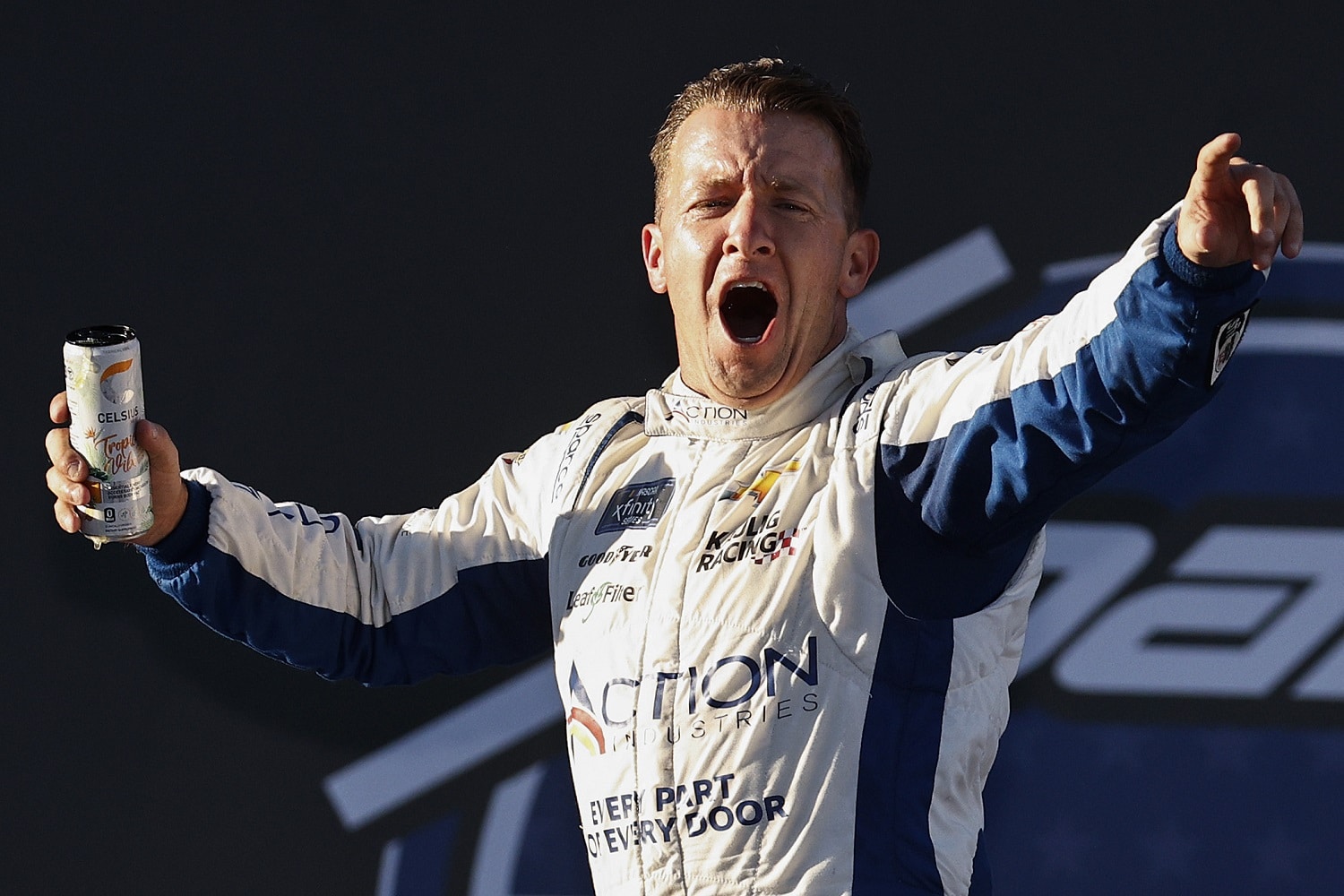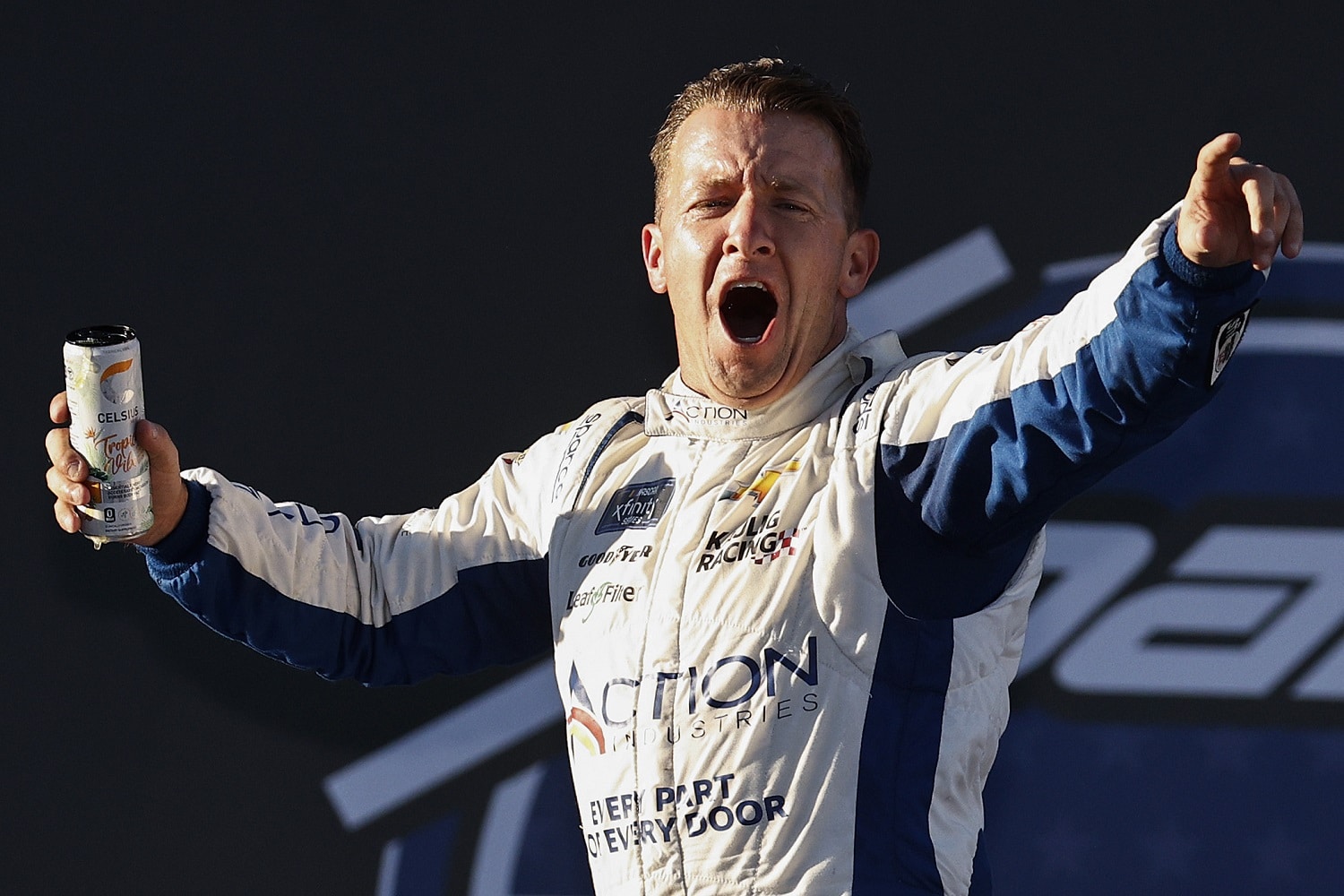 Kaulig Racing bought two charters last summer in preparation for joining the NASCAR Cup Series. Owner Matt Kaulig and team president Chris Rice put Justin Haley in the No. 31 Chevy but didn't have a slam-dunk candidate for the "16," so they split it among AJ Allmendinger, Noah Gragson, and Daniel Hemric.
While dividing duties allowed Kaulig to assign races based on the strengths of the three drivers, it took the car out of contention for a playoff spot. The team had already experienced that disappointment in 2021 as Allmendinger won on the Indianapolis road course as a one-off entry by the organization.
Indy was the result of some good fortune, namely Chase Briscoe running Denny Hamlin off the course, but it was hardly a fluke. Allmendinger owns 14 Xfinity Series wins, and nine have been on road courses; seven have come since 2019.
His Cup Series results this year away from the ovals:
33rd at Circuit of the Americas after starting from the back and twice leading for a lap in the third stage.
19th at Sonoma after again having to start from the back.
Ninth at Road America.
Seventh at Indianapolis.
Second to Kyle Larson at Watkins Glen.
The results have been better each time out. Now, there's nowhere to go but Victory Lane.
AJ Allmendinger should be an easy sell
The only thing sponsors like more in a driver and team than winning is a big personality, and AJ Allmendinger delivers. Given that he's been with Kaulig Racing since 2019 and full-time in their Xfinity Series car for two seasons, team executives are obviously confident that they can sell him to sponsors.
If there are prospective partners on the fence, then this summer's win at Portland should serve as an audition tape. Allmendinger endured handling problems on a drenched track. Compounding the problem, the team made multiple changes to the set-up after he only qualified 10th.
Allmendinger's trackside interview (check out the video above) afterward was precious as the driver credited the team for the success and called himself out for driving mistakes despite making it to Victory Lane after starting from the back because of the post-qualifying changes.
Perhaps best of all, Allmendinger hopped on a plane that night and flew to Illinois, where he finished 10th in the next day's Cup Series race, again starting from the back of the field.
It's easy to root for a comeback story
Before he came to NASCAR, AJ Allmendinger competed on the CART/Champ Car World Series circuit from 2004-06, scoring 14 podium finishes and five wins in 40 starts. He turned to NASCAR racing in 2007 with Team Red Bull (Cup Series), Chip Ganassi Racing (Xfinity), and Darrell Waltrip Motorsports (trucks).
Richard Petty put him in a full-time Cup Series car in 2009, and 'Dinger' scored 24 top-10 finishes in three years and his first pole position but couldn't make it onto Victory Lane. Next came a jump in 2012 to Team Penske, which had an opening after Kurt Busch's departure. He'd just scored back-to-back top-10 finishes at midseason when he tested positive for a banned stimulant, which Allmendinger said he did not knowingly take.
The infraction cost him his job., though Allmendinger filled in two months later at Phoenix Racing and hooked on with JTG Daugherty Racing from 2014-18. When that gig ended after 27 top-10 results in 180 starts, including a win at Watkins Glen, the journeyman driver picked up a few Xfinity Series rides at Kaulig Racing over two seasons.
Kaulig made him a full-time driver in 2021, and Allmendinger rewarded that faith by winning five races and placing fourth in the standings. This year, he's already captured the regular-season title and figures to battle down to the wire with Noah Gragson, Ty Gibbs, and a deep cast of other contenders for the title in Phoenix.
All stats courtesy of Racing Reference.
Like Sportscasting on Facebook. Follow us on Twitter @sportscasting19 and subscribe to our YouTube channel.
Got a question or observation about racing? Sportscasting's John Moriello does a mailbag column each Friday. Write to him at [email protected].