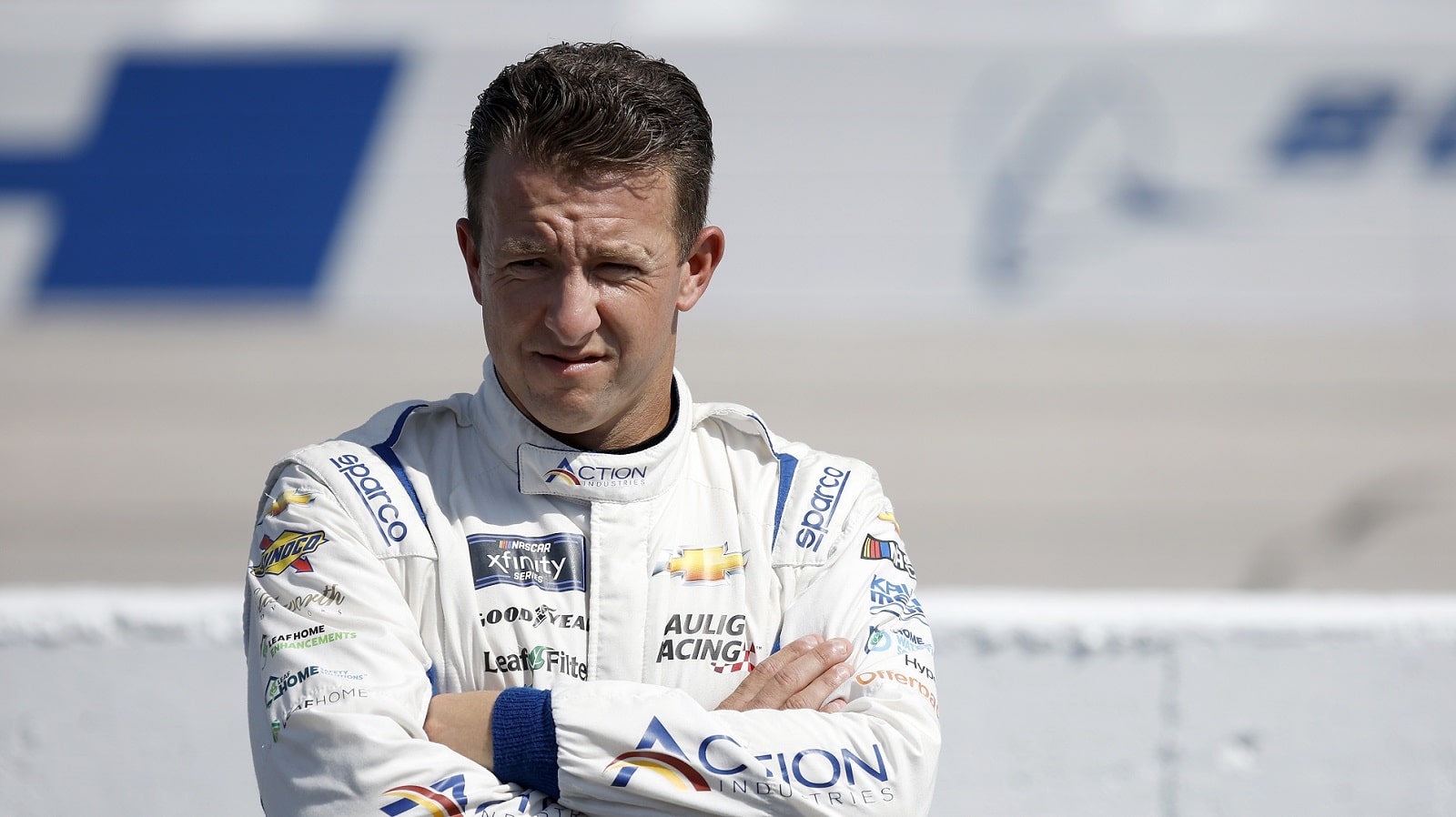 AJ Allmendinger's Future Rivals That of Tyler Reddick as Far as Cup Series Mysteries Go
AJ Allmendinger says he hasn't had discussions yet about his role in the 2023 Cup Series for Kaulig Racing.
He might be sincere when saying he hasn't discussed manning the No. 16 Chevy full-time in 2023, but AJ Allmendinger would give Kaulig Racing its best shot so far at scoring a NASCAR Cup Series playoff berth by landing that ride.
For now, Allmendinger has all he can handle while competing for the Xfinity Series championship. He won the regular-season title, but sometimes-teammate Noah Gragson and Joe Gibbs Racing star Ty Gibbs lead a formidable field of challengers.
Tyler Reddick and Kurt Busch are the remaining Silly Season keys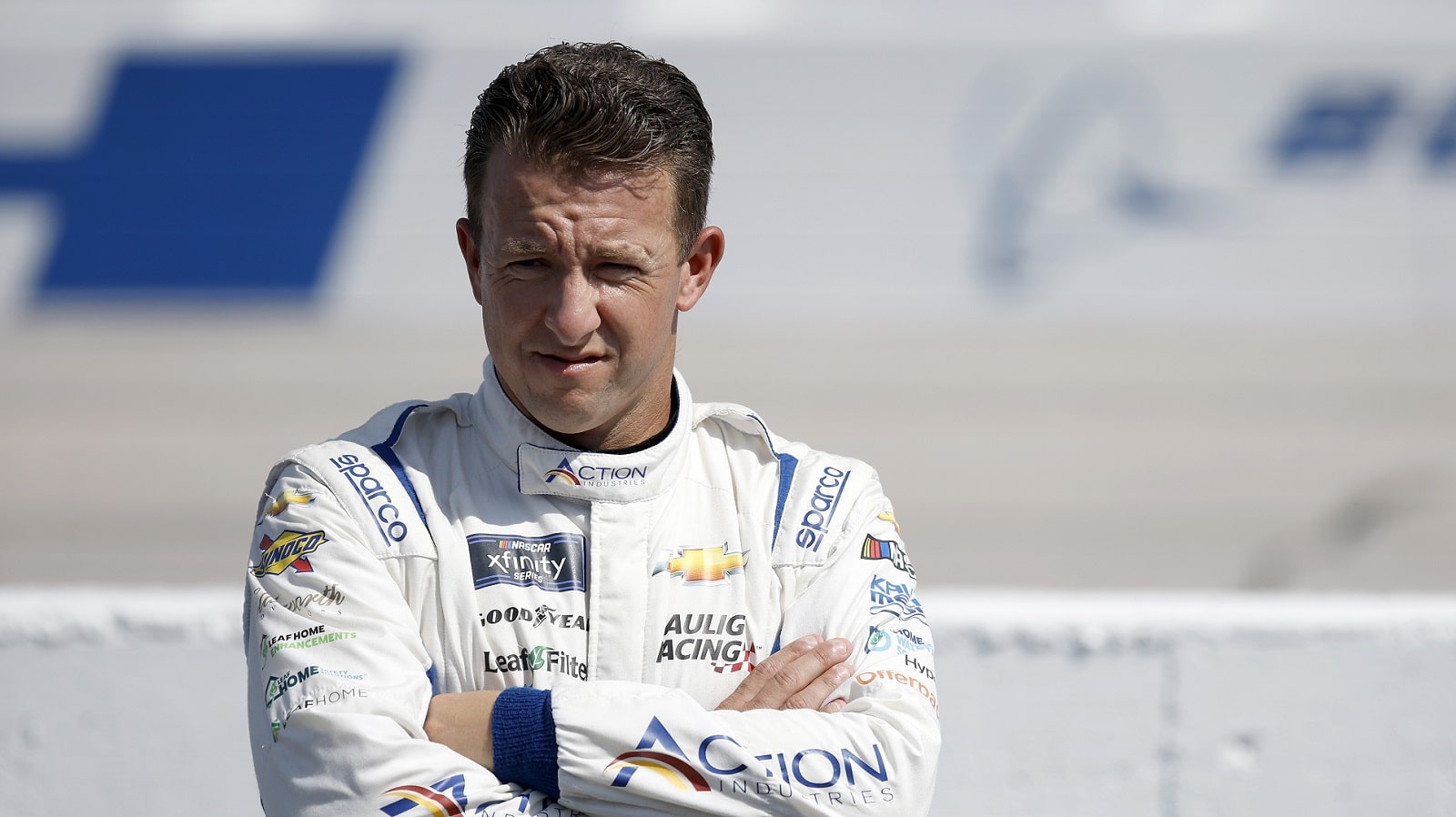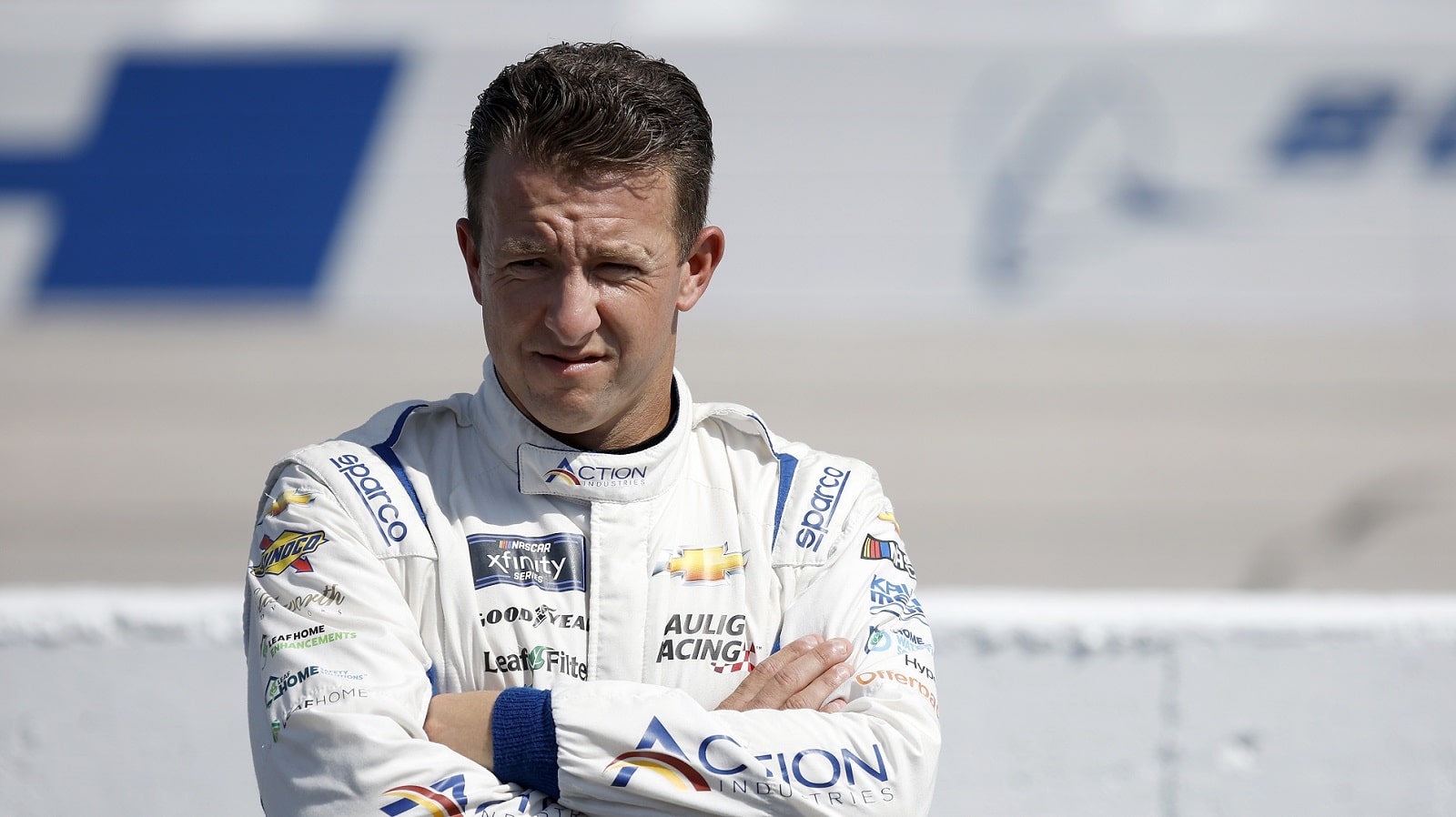 Most of the pieces have fallen into place in the current Silly Season, with Kyle Busch's jump to Richard Childress Racing the significant recent development. The biggest news of the summer, however, was 23XI Racing signing Tyler Reddick to a deal that starts in 2024.
Reddick continues to hold the key to Silly Season since, despite what Richard Childress said about keeping him for next year even after signing Busch. Speculation has Kurt Busch retiring from 23XI to open a spot in the No. 45 Toyota. Still, RCR and 23XI would need to work out a deal to let Reddick move a year earlier than planned.
Other than that, the No. 16 Chevy at Kaulig Racing holds the most intrigue when it comes to unsettled situations. Kaulig joined the NASCAR Cup Series as a full-time team this season, and Justin Haley has had a respectable year in the No. 31 Chevy.
The team split its other car among AJ Allmendinger, Daniel Hemric, and Noah Gragson. All three are full-time in the Xfinity Series, though Gragson drives for JR Motorsports. Gragson will drive for Petty GMS in 2023, and Kaulig president Chris Rice hasn't revealed yet who'll get the No. 16 car.
AJ Allmendinger is a star on road courses
No one in NASCAR is a bigger threat to win on road courses than AJ Allmendinger, a veteran of 389 races in the Cup Series and 86 in the Xfinity Series. Both of his Cup victories, including the first at the top level in Kaulig Racing history, have come on the roads, as have nine of his 14 in Xfinity cars.
That's why Allmendinger takes all the road course assignments for his team in the Cup Series. The problem is that winning as a part-timer does not qualify a driver for the playoffs, which is why Allmendinger's triumph at Indianapolis last season didn't get him into the hunt.
All three of his Xfinity wins this season have been on the roads, and the weekend of Oct. 8-9 could be huge, especially in a year on which non-playoff drivers have swept the three Cup Series playoff races. Allmendinger will drive both days at the Charlotte Roval, where he has won three times since 2019.
Kaulig Racing has options in 2023
Noah Gragson's departure gives Kaulig Racing justification to turn the No. 16 Chevy over to AJ Allmendinger for the entire 2023 season. But is Allmendinger, who'll turn 41 in December, both willing and able to go full-time in two series? With its "trophy hunting" mantra, it's hard to imagine Kaulig wanting to lose out on some Xfinity wins and perhaps even a (repeat?) championship.
One possibility kicked around, however, is that of the team leasing the No. 16 charter for a year. Kaulig has a working alliance with Richard Childress Racing, which could use an additional charter if Tyler Reddick stays to finish out his contract. In that case, owner Matt Kaulig and president Chris Rice could still put Allmendinger in an unchartered car for road races.
"I haven't really had a lot of talks about it with Matt and Chris," Allmendinger told Bob Pockrass of Fox Sports. "You know, I've stated since the beginning that I'm willing to do whatever they think is right for the company. And I love the Xfinity Series. I've had so much fun, really, the last four years that I've been in it, and obviously the last two years being full-time, I enjoy it."
The suspicion here is that Allmendinger gets first call of the No. 16 Chevy unless the manufacturer calls in a favor for that one-year lease to RCR. In that case, Allmendinger can reasonably expect a little something extra in his Xfinity paychecks next year and the keys to the No. 16 if he wants them in 2024.
All stats courtesy of Racing Reference.
Like Sportscasting on Facebook. Follow us on Twitter @sportscasting19 and subscribe to our YouTube channel.
Got a question or observation about racing? Sportscasting's John Moriello does a mailbag column each Friday. Write to him at [email protected].