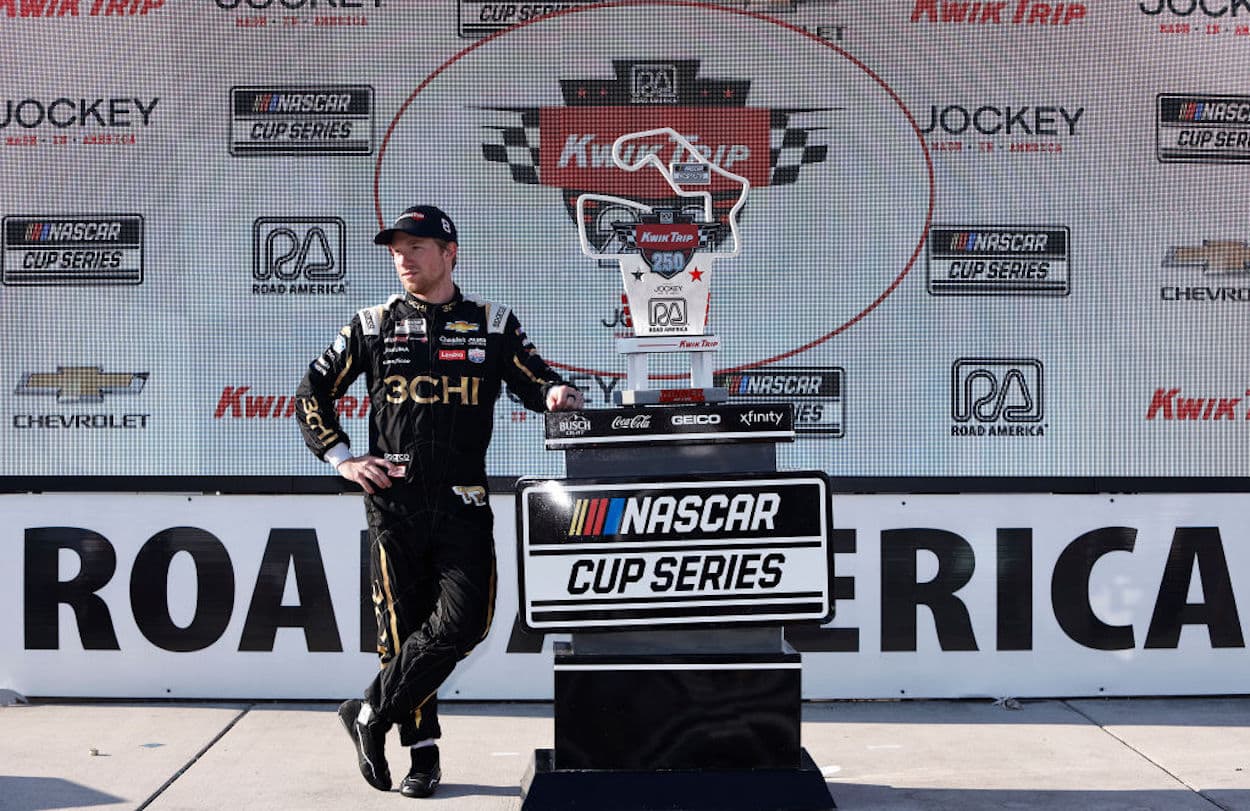 Tyler Reddick's Move to 23XI Has Bigger Implications for RCR and JGR – And They're Not All Good
Tyler Reddick made headlines when news broke that he'd move to 23XI, but how does that move affect the larger NASCAR landscape?
With Tuesday's bombshell announcement that Tyler Reddick has agreed to join 23XI Racing beginning with the 2024 NASCAR Cup Series season, the implications for the organization co-owned by Michael Jordan and Denny Hamlin couldn't be more obvious.
In short: 23XI is getting a two-time NASCAR Xfinity Series champion, a recent first-time Cup Series race winner, and an unequivocally talented young driver whose ceiling for success in the motorsports world seems enormously high.
After all, three-time Daytona 500 champion Hamlin and six-time NBA champion Jordan would never even remotely consider signing a driver who they didn't wholeheartedly believe in. But just like on the racetrack each weekend, NASCAR's "Silly Season" always has its clear winners and losers, and it doesn't take a rocket scientist to realize that Richard Childress Racing – Reddick's current team – got the proverbial short end of the stick with the 26-year-old California driver's impending move from RCR. 
But just how bad is this in both the short-term and long-term for the organization founded by NASCAR Hall of Famer and six-time Cup Series champion Richard Childress? Let's explore.
Tyler Reddick insists it'll be business as usual for him at RCR
Asked on Tuesday about how his lame-duck status would affect the remainder of his time at RCR, where he'll remain for another season-and-a-half, Tyler Reddick made one thing abundantly clear: His focus is on the here and now.
"For me, nothing changes," said Reddick, who punched a ticket to the Cup Series playoffs with his win at Road America earlier this month, when he prevailed for the first time at the Cup level. "My commitment to the team is as strong as it has ever been. I'd almost argue that now that I know the window I have with them has an end, I feel like I have even more pressure on myself to give them everything I have with the time we have left. We have two opportunities to go out and have great years – we have the rest of this year, we have next year. For me, nothing changes. I'm going to keep giving RCR everything I have."
Maximum effort may not be a two-way street, however. Within five minutes of Reddick revealing his plans for 2024 while on a media video call, RCR released a tweet expressing a clear level of displeasure with Reddick's announcement and, specifically, its timing. "We're focused on winning a championship in 2022 and 2023, although the timing of this announcement could not be any worse," the tweet read in part.
Reddick and Hamlin both disagree, however, saying Tuesday that they believe the timing gives both teams directly impacted by this decision more opportunity to plan for the future than if the announcement had come at a later date.
"There's no reason to kick the can down the road," Reddick said. "We know what lies ahead, and we now all know what's in front of us and what we need to do." Reddick, who recently had his contract option for 2023 picked up by RCR, had made it known as recent as two-and-a-half weeks ago that his plans for 2024 and beyond remained unsettled, leaving the door open for a possible departure from his current team.
"This shouldn't have been a true shock to them," Reddick said on Tuesday. "But it's out there, and everyone has the information now, and now we will collectively figure out what we do going from here."
Don't expect life as a lame-duck driver to be a bed of roses for Tyler Reddick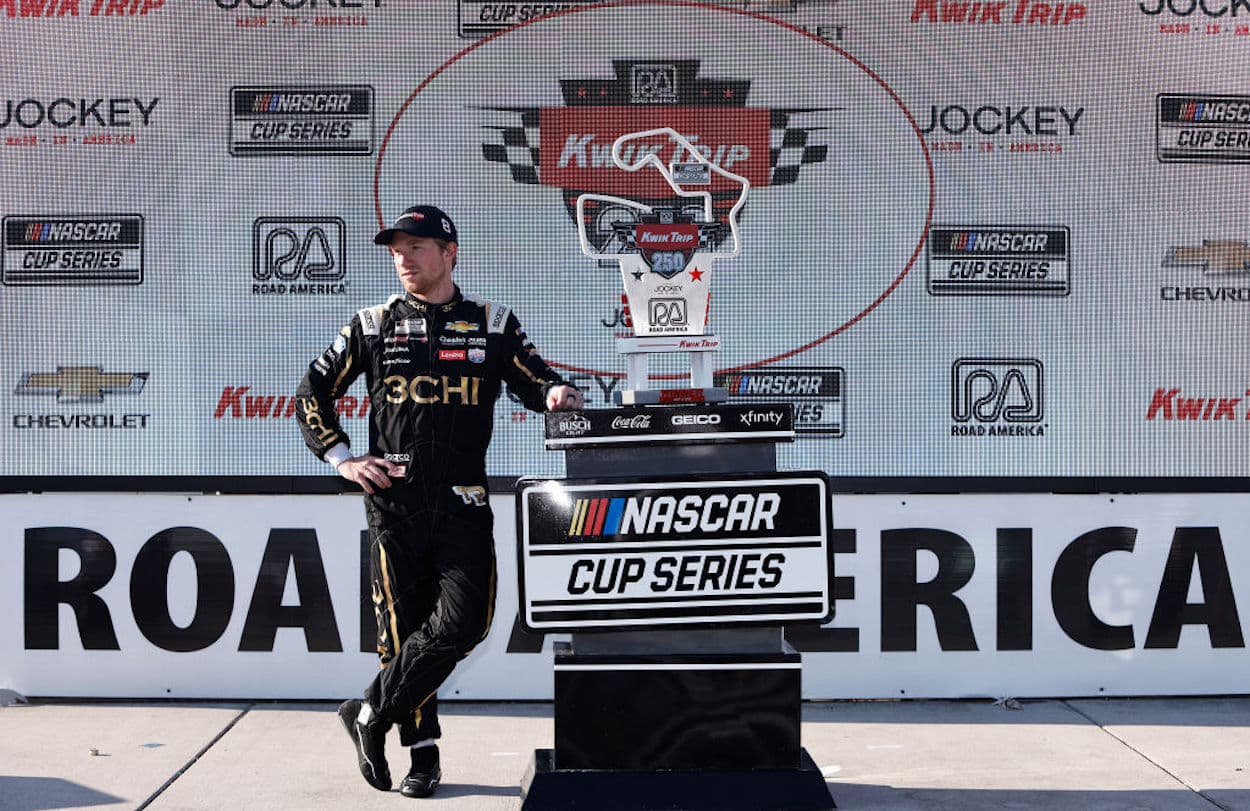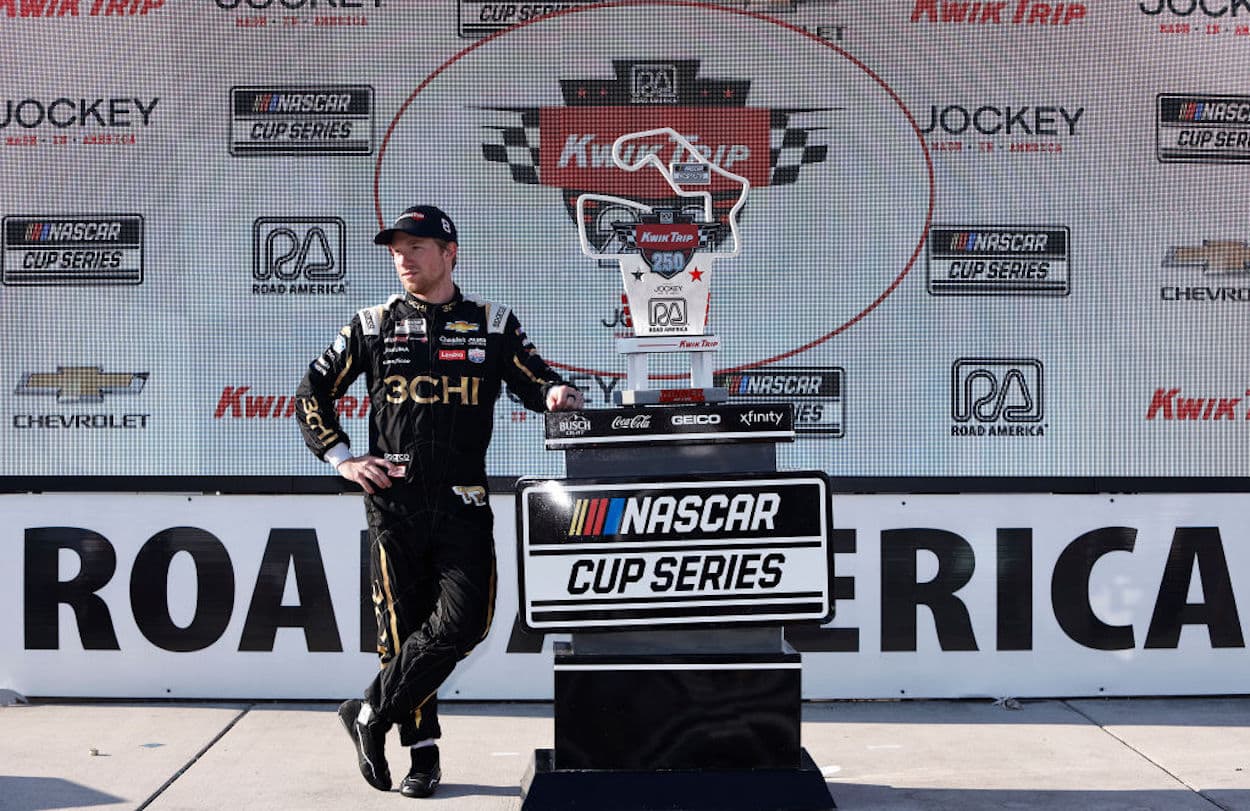 While Tyler Reddick is saying all the obligatory things that must be said for him to remain in even remotely good graces with RCR moving forward, it's quite possible – probable even – that his new lame-duck status effectively eliminates any real possibility of him winning the championship this year or next.
Oh sure, RCR may continue to give Reddick competitive cars, and Reddick might even return to Victory Lane before he departs, but do you really think that, at this point, the company's resources are going to be equally available to Reddick and teammate Austin Dillon – Richard Childress' oldest grandson?
Yeah, if you believe that, you're kidding yourself. Reddick was never the No. 1 driver at RCR, and he's going to be even less of a priority now that he has one foot out the door. It's not uncommon for teams – once they know a driver is moving on – to eventually bar that driver from team meetings and deliberately withhold certain information from him out of concern that he might take any knowledge acquired along with him to his future team, giving that team a competitive advantage.
So regardless of what Reddick says, his relationship with RCR is almost certain to be at least somewhat strained moving forward. At the very least, it'll never be quite the same.
Tyler Reddick's imminent departure also makes the future of RCR very murky 
While Tyler Reddick's future beyond 2023 is secure, his imminent absence raises a plethora of questions about the future of RCR. Will the company have to downsize to a single-car team with just Austin Dillon once Reddick is out the door? 
The last time the organization fielded only one car was 1996, and its driver was the now late, great Dale Earnhardt. When 1997 rolled around, RCR decided that even "The Intimidator" needed a teammate, and the company has fielded two or more cars ever since.
Assuming RCR can keep or find enough sponsorship to continue operating a second team – and that's a big assumption – who will the driver be? Deep down in his heart, Richard Childress would undoubtedly like to put his youngest grandson, Ty Dillon – Austin's brother – in that second car, but the stars have never aligned on the sponsorship side for that to happen. 
Otherwise, Ty Dillon would have never spent the 2021 season on the sidelines without a Cup ride, nor would he now be competing for Petty GMS Motorsports, which basically operates as a satellite organization of RCR through a technical alliance. 
Perhaps a more likely option to fill Reddick's second is Erik Jones – the other driver for Petty GMS – who, unlike Ty Dillon, has not just one win but a pair of victories at the Cup level. If RCR can't attract sponsorship for either of the current Petty GMS drivers, maybe first-year RCR Xfinity Series driver Austin Hill would be ready to move up into a Cup ride with the organization by 2024. 
But whether it's Ty Dillon, Jones, Hill, or someone else, RCR is all but guaranteed a downgrade in Reddick's replacement. Again, that's assuming that the company even has the funding to remain a two-car team.
Tyler Reddick's move might be more about JGR than 23XI
The last – and arguably biggest – question mark connected to Tyler Reddick's move from RCR to 23XI is whether Reddick will actually ever suit up for his future team. Yes, you read that correctly. I seriously have my doubts. And there's a good reason why.
JGR driver Christopher Bell, who seems less than thrilled about a recent crew swap between his team and that of 23XI's Bubba Wallace, appears to be on somewhat shaky ground with JGR, if you read between the lines. If Bell – who has just one Cup win in a season-and-a-half with JGR – doesn't become a consistent frontrunner soon, it stands to reason that his time with the organization may come to an end in the not-too-distant future.
That could theoretically open up a seat at JGR in 2024, as could a retirement decision from veteran Martin Truex Jr., who recently re-upped with the organization for the 2023 season only. You also have to wonder if Denny Hamlin, who is now in his second year as co-owner of 23XI, wants to continue on past 2023 in his longtime role as a driver for JGR. Hamlin, who turns 42 in November, might be about ready to hang it up from driving and focus solely on his ownership duties elsewhere.
While it's all but certain that Joe Gibbs' grandson, Ty Gibbs – a frontrunner in the Xfinity Series  – would be the first driver nominated to fill a vacancy at JGR in 2024, it's very possible that JGR will have multiple seats to fill by then. And if that's the case, and Reddick continues to enjoy at least modest success during his remaining time at RCR, it's plenty plausible that Toyota could opt to elevate him straight to JGR, the manufacturer's flagship team, bypassing 23XI altogether.
Think that's too farfetched? A similar thing happened last year when original plans for Austin Cindric to spend at least a year with the Wood Brothers got scrapped thanks to Brad Keselowski's decision to leave Team Penske. That opened the door for Cindric to move straight into a ride with Penske – where the plan was for him to ultimately land – rather than spending a season competing for the Wood Brothers, with whom Penske has a close technical alliance much like JGR does with 23XI.
The bottom line? Maybe, just maybe, Reddick is merely waiting in the wings to take over for a current JGR driver upon their departure. And if more than one driver from JGR's present lineup moves on between now and the 2024 season, Reddick would be a logical pick to step into that role rather than JGR potentially going completely outside of the Toyota family for a replacement.
The Tyler Reddick domino effect is in full swing
Nothing in life or racing ever happens in a vapor, and Tyler Reddick's decision to change team addresses is no exception. It has major implications for RCR both now – while Reddick remains with the organization – and in the future when he's gone.
And if all the dominoes fall just right, Reddick might be on a collision course with JGR, and this arrangement with 23XI might merely be a smokescreen. 
So buckle up and stay tuned. Tyler Reddick just shook the entire NASCAR universe. And the ripple effect goes much farther than initially meets the eye.
Like Sportscasting on Facebook. Follow us on Twitter @sportscasting19 and subscribe to our YouTube channel.