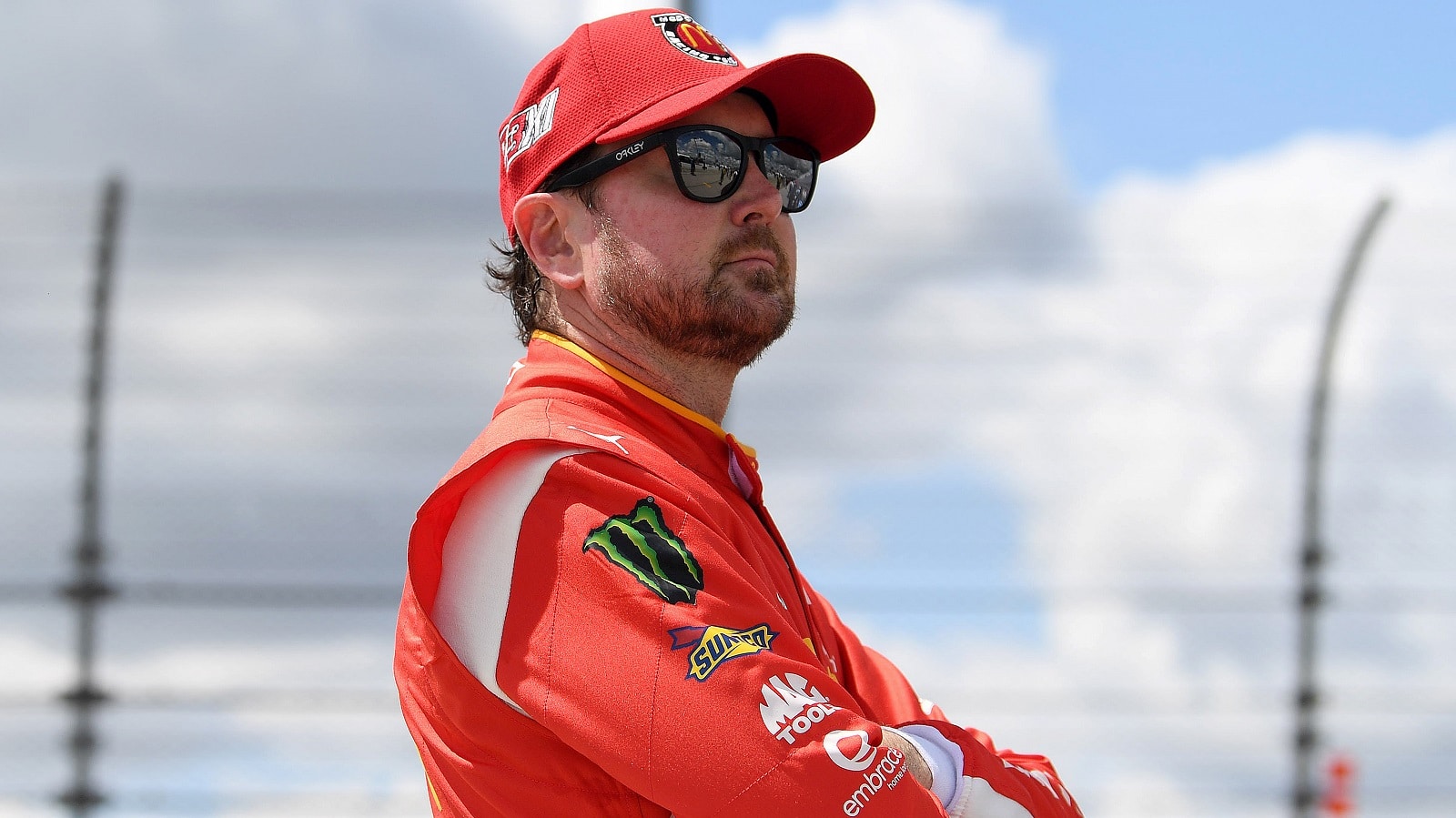 Tyler Reddick's Stunning Surprise Begs for an Explanation From Kurt Busch for His Own Sake
Adding Tyler Reddick in 2024 will be a big step for 23XI Racing, but there's no explanation yet how that affects Kurt Busch and Bubba Wallace.
Kurt Busch can look at the bright side. He's not going to have to go through the week at Loudon answering repeated questions about his tenuous playoff position.
Unfortunately, the NASCAR Cup Series veteran is now in for a barrage of questions about his future at 23XI Racing. He can thank bosses Michael Jordan and Denny Hamlin for that.
Tyler Reddick is heading to 23XI Racing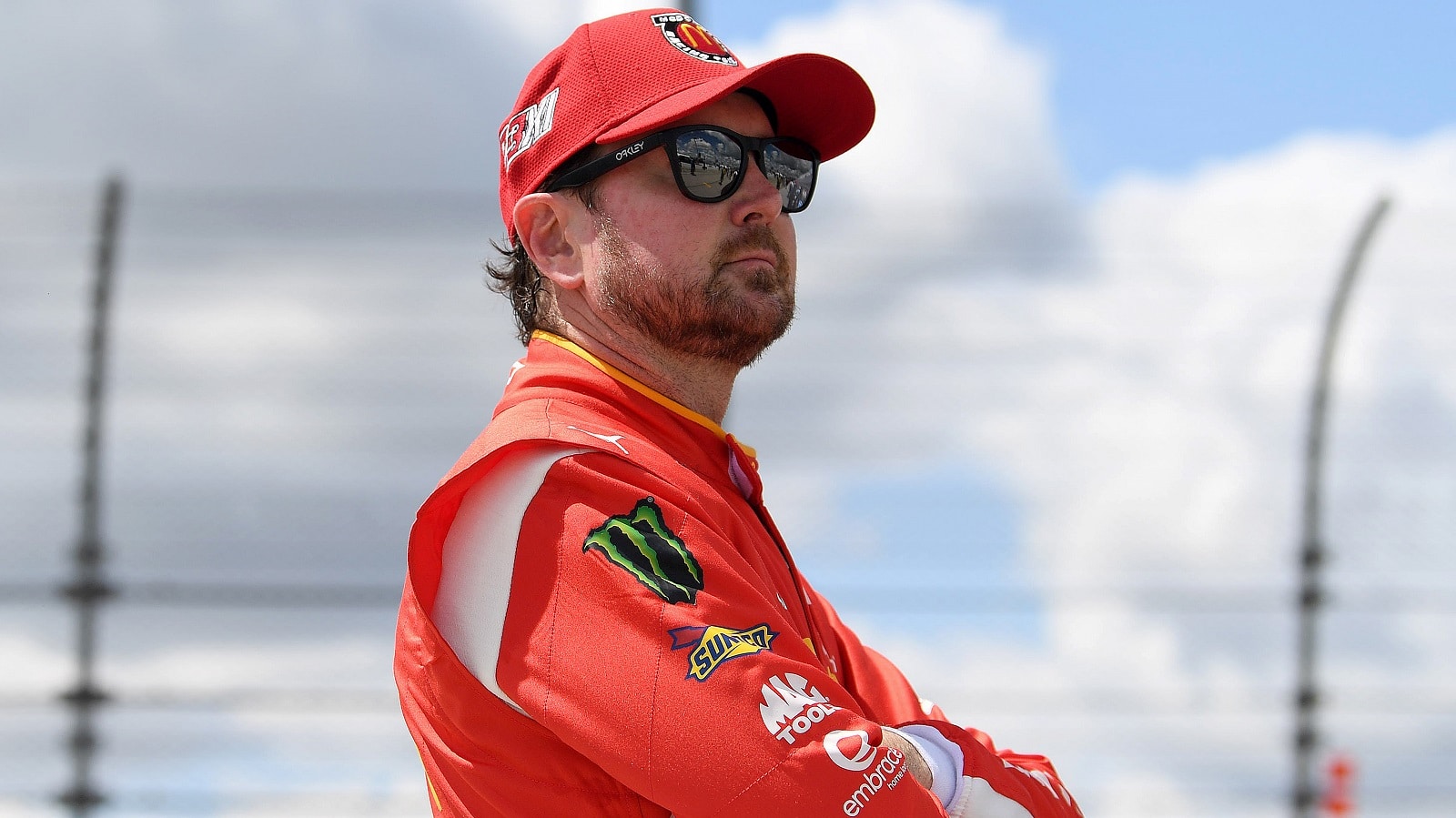 Steve Lauletta is going to learn what it's like to be a father with three children and only two ice cream cones. Fortunately, he has time to figure out how to make it work.
The president of 23XI Racing took part in Tuesday's surprise revelation that Tyler Reddick will leave Richard Childress Racing after the 2023 season to drive for the team co-owned by Michael Jordan and Denny Hamlin. Reddick, a Chevy guy his entire NASCAR career and a first-time Cup Series winner two weeks ago at Road America, will be arriving for the fourth season of 23XI's existence.
The organization launched last season with Bubba Wallace in the No. 23 Toyota. Kurt Busch joined 23XI this season in the No. 45 Camry. The team's announcement did not specify how Reddick will fit into the equation.
Then again, they have quite a bit of time to decide.
Tyler Reddick's stunning surprise begs for an explanation from Kurt Busch
Not that Kurt Busch or Bubba Wallace would be interested in the idea anyway, but 23XI Racing isn't bringing Tyler Reddick onboard in 2024 to share a ride. That seemingly leaves the team with two options: add a third car or lose a driver.
If it turns out to be the latter, then Busch is the obvious candidate. He turns 44 in August and has won 34 races and a NASCAR Cup Series championship. He reportedly is signed through the end of next season, one in which he will make his 800th Cup Series start.
While a team doesn't easily replace experience and qualifications like that, neither does it easily replace the sponsorship support that Wallace currently commands. Thus, Reddick isn't going to be stepping into the '23' if 23XI remains a two-car operation.
That means Busch is going to be hounded with questions about his plans until he discloses what's in his future. While his brother, Kyle Busch, has been playing the media quite effectively about his own future at Joe Gibbs Racing, that doesn't seem to be a cat-and-mouse game that suits Kurt.
So, the sooner he sheds light on his future, the sooner the incessant questioning will end. And that would go a long way toward figuring out whether 23XI intends to go with two cars or three in 2024.
Denny Hamlin gave an incomplete answer about Kurt Busch's future
Team co-owner Denny Hamlin said on SiriusXM's Tradin' Paint show that Kurt Busch has a role with the team as long as he wants one. In fact, Hamlin went so far as to say that Busch gets to make the call on when he's done driving.
"Our initial conversation with Kurt when we signed him is that this is your long-term future, no matter what," Hamlin explained. "You can drive as long as you'd like. And then on top of that, we'd like to keep you on beyond that because we think you're a very good leader that can help build this team."
But nowhere in there does it specify whether Busch has conveyed his timeline to the team.
The hunch here is that Busch will retire after next season, which doesn't preclude 23XI from fielding a third car. Of course, there's still the matter of landing a third charter and signing another driver.
The Reddick story dominated the news cycle Tuesday and will remain a hot topic through Sunday's race at Loudon. Busch likely won't stomp on that, especially since Reddick gets the Toyota problems with pit crews out of the headlines.
Figure on him making the announcement in a week or two that 2023 will be his final season.
All stats courtesy of Racing Reference.
Like Sportscasting on Facebook. Follow us on Twitter @sportscasting19 and subscribe to our YouTube channel.