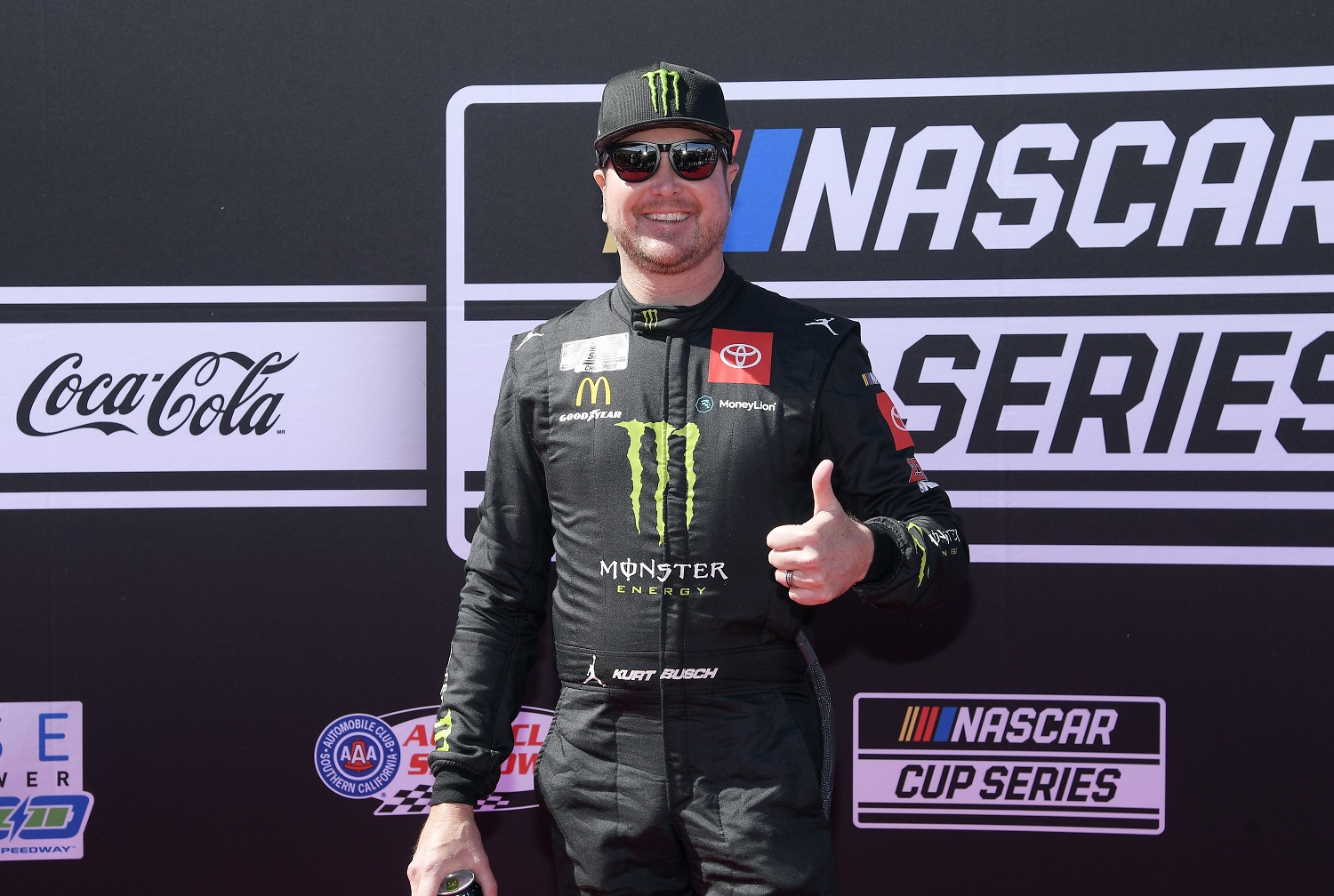 A Jolt of Reality: Kurt Busch Is the Last Full-time NASCAR Driver To Race Against Dale Earnhardt
With Ryan Newman gone, Kurt Busch is the last full-time driver to have raced against Dale Earnhardt in the NASCAR Cup Series.
When Ryan Newman lost his ride in the Roush Fenway Keselowski Racing shuffle, NASCAR lost another connection to a legend. And now we're down to Kurt Busch as the last full-time driver to have raced against Dale Earnhardt.
Busch is in his 22nd full-time season and has switched teams half a dozen times since those eight races alongside Earnhardt, a seven-time Cup Series champion. He has distinct memories about "The Intimidator," including an episode in which Earnhardt played the role of protective papa.
Kurt Busch still has some racing left in him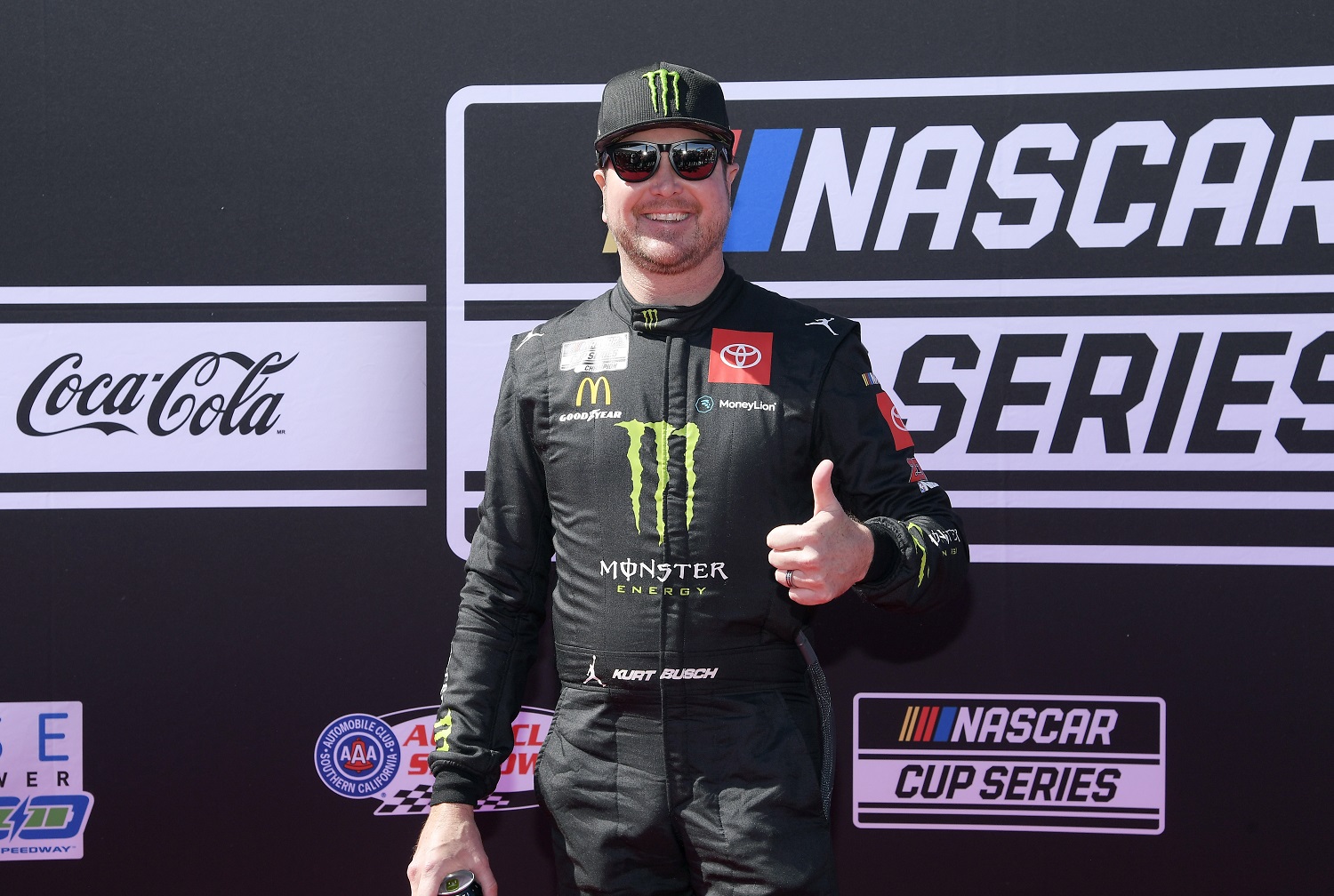 He may be 43 years old, but it's hard to imagine all of Kurt Busch's best racing is behind him. Busch, who was racing in his native Las Vegas on Sunday, has won 33 NASCAR Cup Series races, including at least one in each of the past eight seasons. He's also run in the top five at least six times a season in that span.
Busch, who won the 2004 Cup Series title, has finished in the top 15 every year since 2013, though he hasn't been able to reach the Championship 4 in that span.
The move this season to 23XI Racing, where he teams with Bubba Wallace, has him driving a Toyota for the first time after two decades of Fords, Chevys, and Dodges. He logged his first top 10 of the season with eighth place at Fontana on Feb. 27.
Kurt Busch raced against Dale Earnhardt eight times in 2000-01
Two days after registering his third Camping World Truck Series win of the 2000 season, Roush Racing called upon Kurt Busch to take over the No. 97 Ford of Chad Little at Dover. Busch, just 22 at the time, finished 18th in his NASCAR Cup Series debut. Two weeks later, he recorded his season-best showing with 13th place at Charlotte.
In seven races that season, Busch only bested Dale Earnhardt once, beating him by one spot with 19th place at Homestead-Miami. Busch told KickinTheTires.net that there was a story within that story, and it began two weeks earlier at what was then known as North Carolina Speedway.
It became one of two memorable encounters Busch recalled having with Earnhardt. The other was at the 2001 Daytona 500, where Earnhardt pulled up alongside the rookie and flipped him off.
"I thought I was minding my own business in the middle lane, and then all of a sudden, this black No. 3 is side-swiping me on my right side," Busch told the Daytona Beach News-Journal. "As he goes by, I see him stick his finger out the window. I was like, 'Wait a minute, what did I do?' But that's what it is to be a rookie."
Busch never found out what rubbed Earnhardt the wrong way; Earnhardt crashed on the final lap and died from the impact of hitting the wall nearly head-on.
Dale Earnhardt was looking out for Dale Jr.'s interests
Back in the 2000 season, Kurt Busch's first memorable encounter with Dale Earnhardt was a case of the No. 3 Richard Childress Chevy rattling his cage all day at Homestead-Miami.
"I actually bumped Dale Jr. at Rockingham and spun him," Busch recalled. "At the time, Jr. and (Matt) Kenseth were neck-and-neck for the Rookie of the Year race. So, Sr. made it his project all day long to sweat me at Homestead.
"It was like we were running 18th all day and he stayed right there to make sure he rearranged my bumper, all day long. His car was good enough for top-five, but he hung with me to mess with me and my day."
All stats courtesy of Racing Reference.