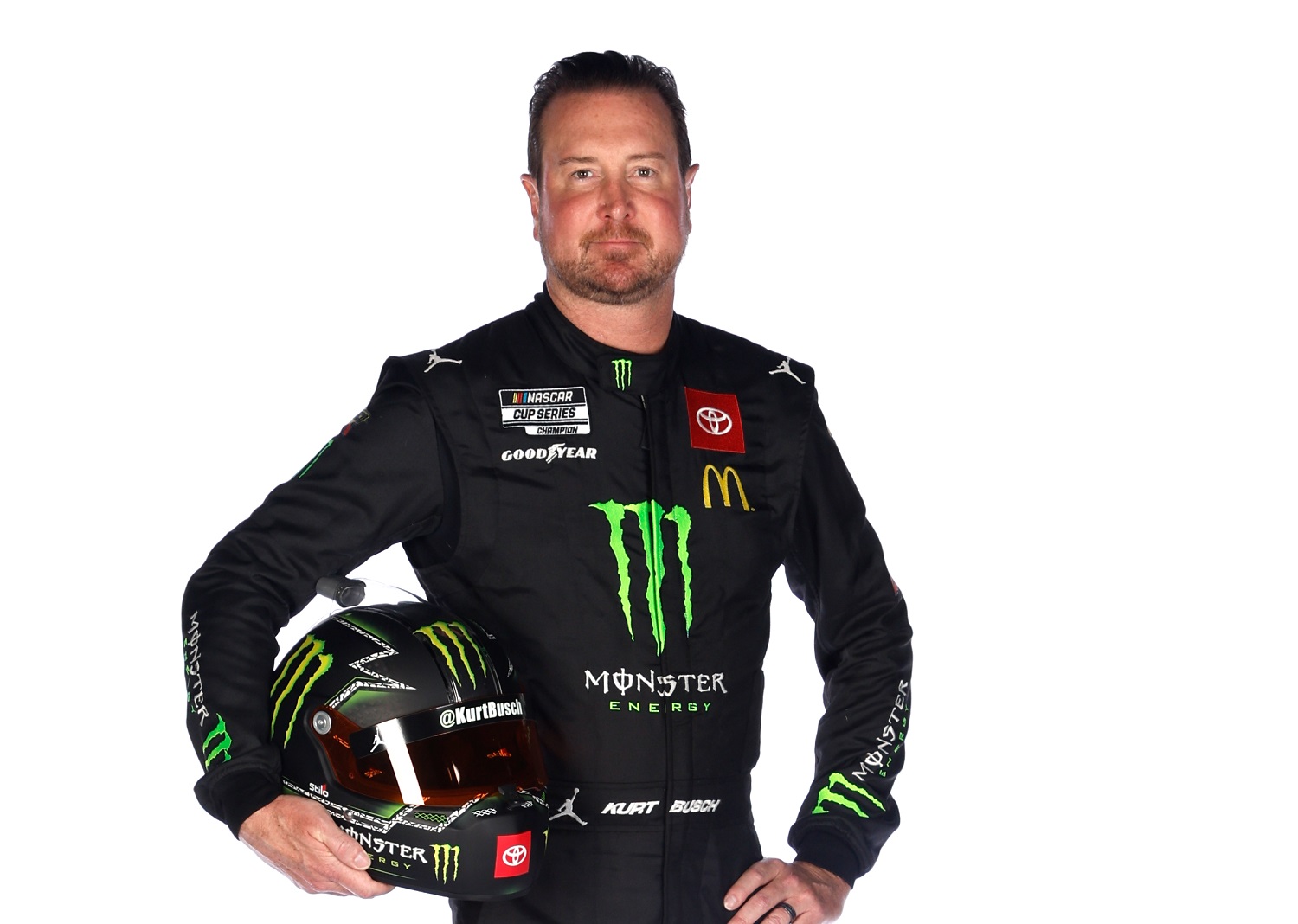 Kurt Busch Will Be Bubba Wallace's Teammate and Mentor: 'I Want Him to Admit What He's Weak At'
Veteran driver Kurt Busch will serve as a mentor to Bubba Wallace while continuing to compete in the NASCAR Cup Series.
Though he drove for Richard Petty and Denny Hamlin, it has been a long time since Bubba Wallace has worked with a teammate in NASCAR. It's been even longer since that teammate possessed the tools to speed up the learning curve for Wallace. That ended last fall when Kurt Busch packed up his gear and moved to the 23XI Racing garage. Busch has seen it all in his Cup Series career, setting him up to provide the mentoring that Petty and Hamlin couldn't provide.
Bubba Wallace has mostly been on his own in NASCAR since 2016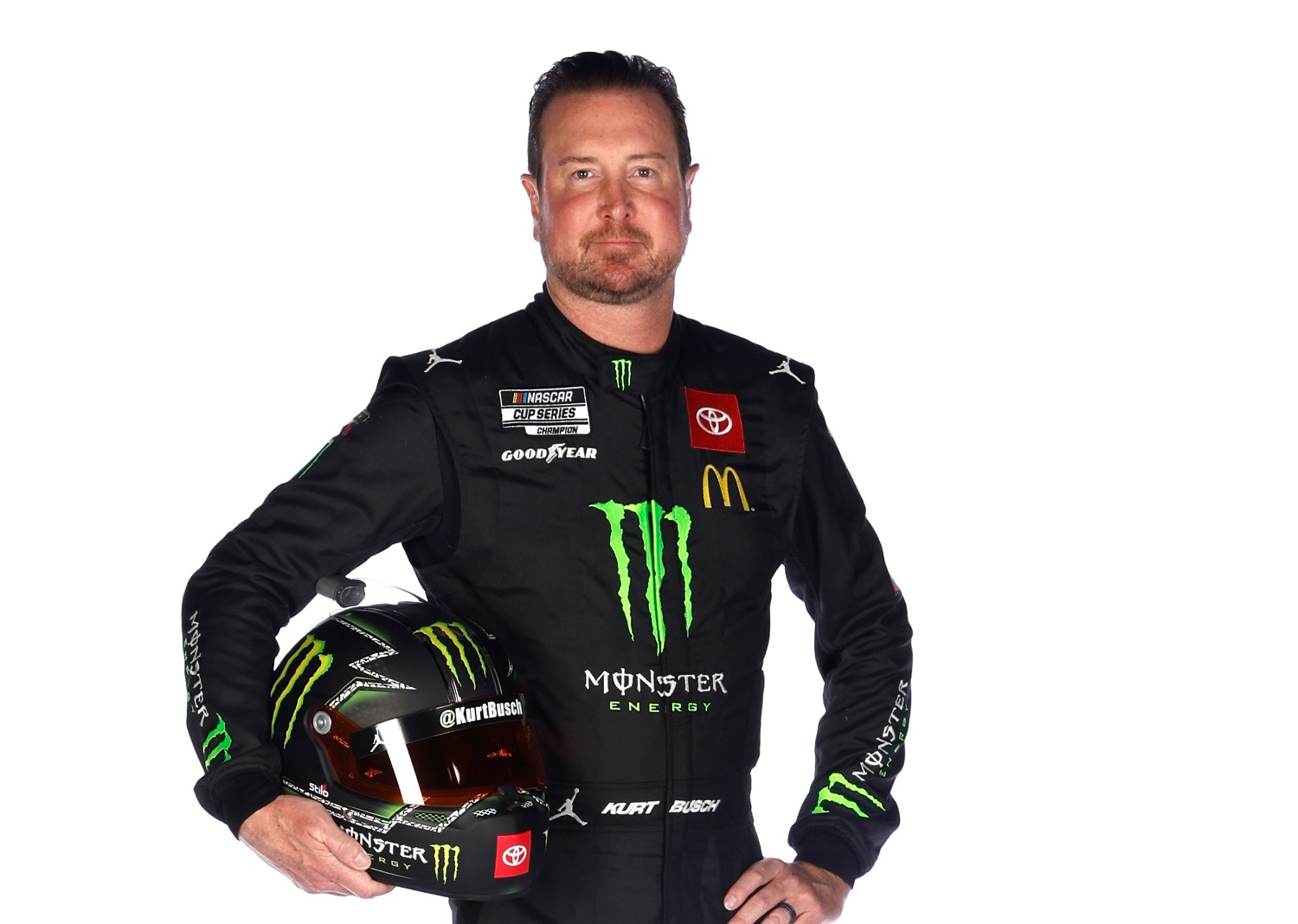 Two solid seasons driving in the Camping World Truck Series earned Bubba Wallace a promotion to the Roush Fenway Racing team in the Xfinity Series in 2015 alongside Chris Buescher, who captured the season championship. Though he didn't win in 2015 or '16, Wallace scored 23 top-10 finishes. Unfortunately, that wasn't enough to land him a full slate of sponsorships in 2017, and time ran out after 13 races despite another eight top-10 showings.
Wallace caught on with Richard Petty Motorsports in the Cup Series that year when Aric Almirola missed six midseason races, and he took over the fabled No. 43 Chevy the following season. Three mostly futile seasons ended with Wallace signing on for the 2021 season as the first driver for Michael Jordan and Denny Hamlin at 23XI Racing.
Richard Petty Motorsports was a one-car operation with Wallace, and 23XI launched as a one-car team. While Petty, winner of 200 Cup Series races, undoubtedly told great stories, he was too far removed from his driving days to offer meaningful tutoring. Hamlin remains one of the best drivers in the business, but his obligations at Joe Gibbs Racing limited his time in the 23XI garage leading up to races.
Thus, it's been a while since Wallace has been able to draw upon the experience and expertise of a teammate. That changes now with the arrival of Kurt Busch.
'I want him to admit what he's weak at, and I'll admit what I'm weak at'
Kurt Busch, 43, still has the chops to compete in the NASCAR Cup Series. The 2004 champion has won at least one race in 18 of his 22 seasons and has consistently raced near the lead while qualifying for the playoffs nine straight years.
Making the adjustment to driving Toyotas for 23XI Racing while also mentoring Bubba Wallace should be child's play. Busch is enthusiastic about a task he thinks will be beneficial to both.
"I want him to admit what he's weak at, and I'll admit what I'm weak at, and let's go and work together," Busch told The Athletic. "I mean, I'm not the oracle or anything, but I feel like I can help him. And I know I can learn things from him because that's how I think I've stayed relevant for 22 years is continuing to learn and being adaptive to the situations."
Bubba Wallace and Kurt Busch got to know each other over the summer
Trackhouse Racing announced midway through last NASCAR Cup Series season that it would take over Chip Ganassi Racing at the end of the year, starting Kurt Busch down the path of looking for a new team. He finalized the deal to join 23XI Racing on Aug. 27, and Busch invited Bubba Wallace to his wife's birthday party the following week. A month later, Busch was attending Wallace's birthday party.
"He definitely has in his mind his vision of how he wants his team to execute," Wallace said. "So, it's up to us to make sure that we operate as one team, and we start that culture now here in the offseason."
With Wallace recovering from shoulder surgery, Busch has handled the bulk of Next Gen testing for the team, but both drivers are in Phoenix this week for the final round of testing. Finally, two units of the same team are working together and counting down to Daytona.
"I'm excited about all the new additions that we've added on with teammates and personnel and stuff," Wallace said. "We just got to make sure we're all hitting on the same note."
All stats courtesy of Racing Reference.