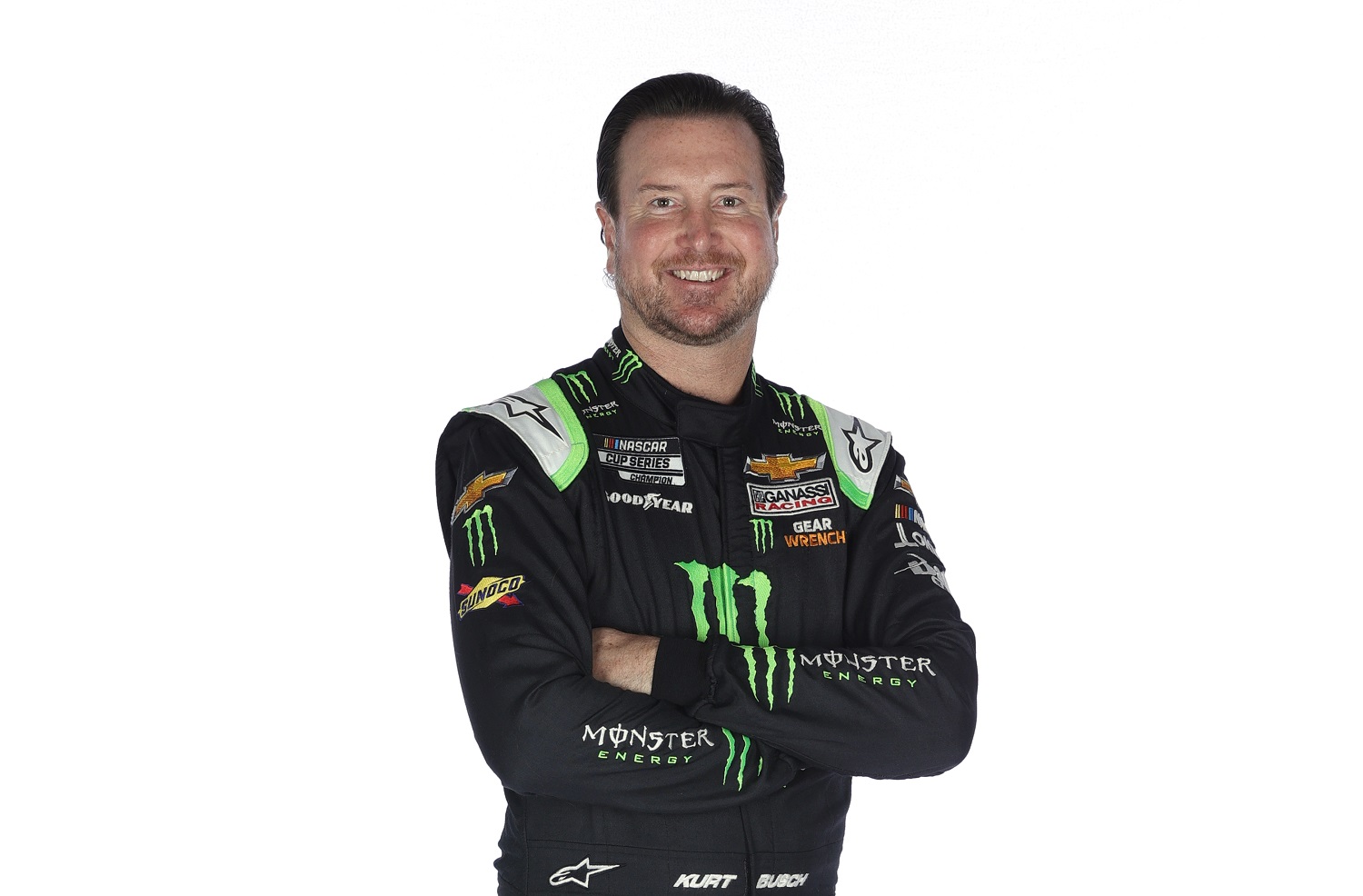 Kurt Busch Has Reported for Duty at 23XI Racing, so What Should We Expect?
Kurt Busch dropped by the 23XI Racing headquarters over the weekend to get started on his debut season with the NASCAR Cup Series team.
The shift from Stewart-Haas Racing to Chip Ganassi Racing for the 2019 season certainly had the look of the last move in Kurt Busch's lengthy and successful NASCAR Cup Series. However, the 33-time winner starts fresh again next February at 23XI Racing, and he jumped into his new job over the weekend.
Kurt Busch enters the 23XI Racing era of his NASCAR career
The 23XI Racing team posted Twitter photos on Saturday of Kurt Busch checking out one of the cars at the Mooresville, North Carolina, headquarters. The real work for Busch and the team doesn't begin until NASCAR conducts more rounds of on-track testing and sets final standards for the Next Gen car, but it's understandable that Busch would want to poke around.
This is hardly the first time that Busch has packed up the van and filed a change of address notice at the post office, but it's difficult to envision him making any more moves in his career, especially if he scores quick success on the team that Michael Jordan and Denny Hamlin launched last season.
Busch, who turned 43 this summer, started in the NASCAR Cup Series in 2000 with Roush Racing. The other big-name teams in his past have included Penske Racing, Stewart-Haas Racing, and Chip Ganassi Racing.
Realistically, joining CGR in 2019 should have been the final stop for Busch. However, Ganassi's decision this summer to sell the team to Trackhouse Racing resulted in Busch signing on with 23XI Racing for the 2022 season.
What should we expect from Kurt Busch at 23XI Racing in 2022?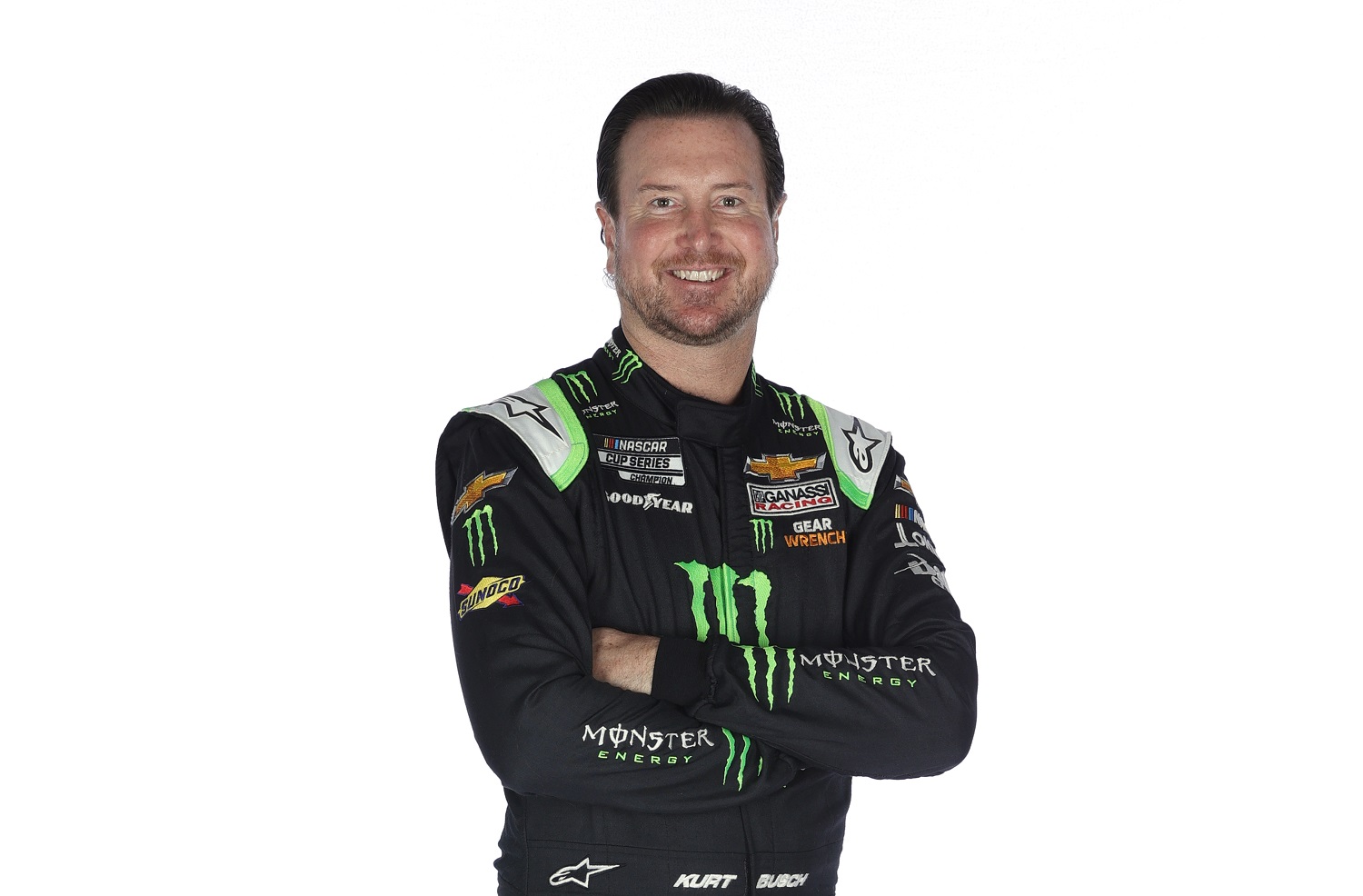 Leaving behind the Chevys, Fords, and Dodges of his past to drive Toyotas at 23XI Racing was already a mild new twist for Kurt Busch in 2022. New teammate Bubba Wallace scored his first career victory in a Toyota last season, and the Joe Gibbs Racing fleet has a sound history with the manufacturer.
Now, the introduction of the Next Gen car puts everyone on a level playing field beginning with The Clash, the non-points race at the Los Angeles Coliseum in early February. Busch's No. 45 Toyota has as good a chance as anyone, and maybe even a better chance, once someone in the NASCAR Cup Series makes the first technical breakthrough in finding added speed or handling.
Busch's performance over the past eight seasons has been remarkably consistent: one victory per season (except two in 2015), regular top-five showings, and finishes between seventh and 14th in points. The victories translate into playoff appearances, so he's all but assured of a spot in the top 16.
But the fact that he has not placed higher than seventh points to his inability to get to the Championship 4 in the final race of the season. Without taking that step, there can be no series title to go with the one he captured in 2004. So, getting to Phoenix on Nov. 6, 2022, with a chance at the championship should be a goal rather than an expectation.
His reasonable expectations should be to consistently outperform Wallace, whose late-season victory at Talladega was a breakthrough but doesn't obscure the fact that he doesn't perform consistently well in mid-pack traffic. Additionally, Busch has finished in the top five at least five times per season in 19 of the past 20 years with various teams and manufacturers.
Anyone running that close to the front that often can reasonably expect to visit victory lane once.
Building the team is off to the right start
Signing Kurt Busch to double the size of the 23XI Racing team was a good start, but there are other pieces necessary to run a successful team. To that end, Michael Jordan and Denny Hamlin reportedly reached out to Billy Scott to serve as Busch's crew chief at 23XI Racing.
Scott began working as a crew chief with Brian Vickers in 2015 and handled Busch's car in 2018 at Stewart-Haas Racing. Busch won once and posted 22 top-10 showings that season.
Matt McCall, who was Busch's crew chief the past two seasons, is heading to Roush Fenway Racing to handle Brad Keselowski's car.
All stats courtesy of Racing Reference.