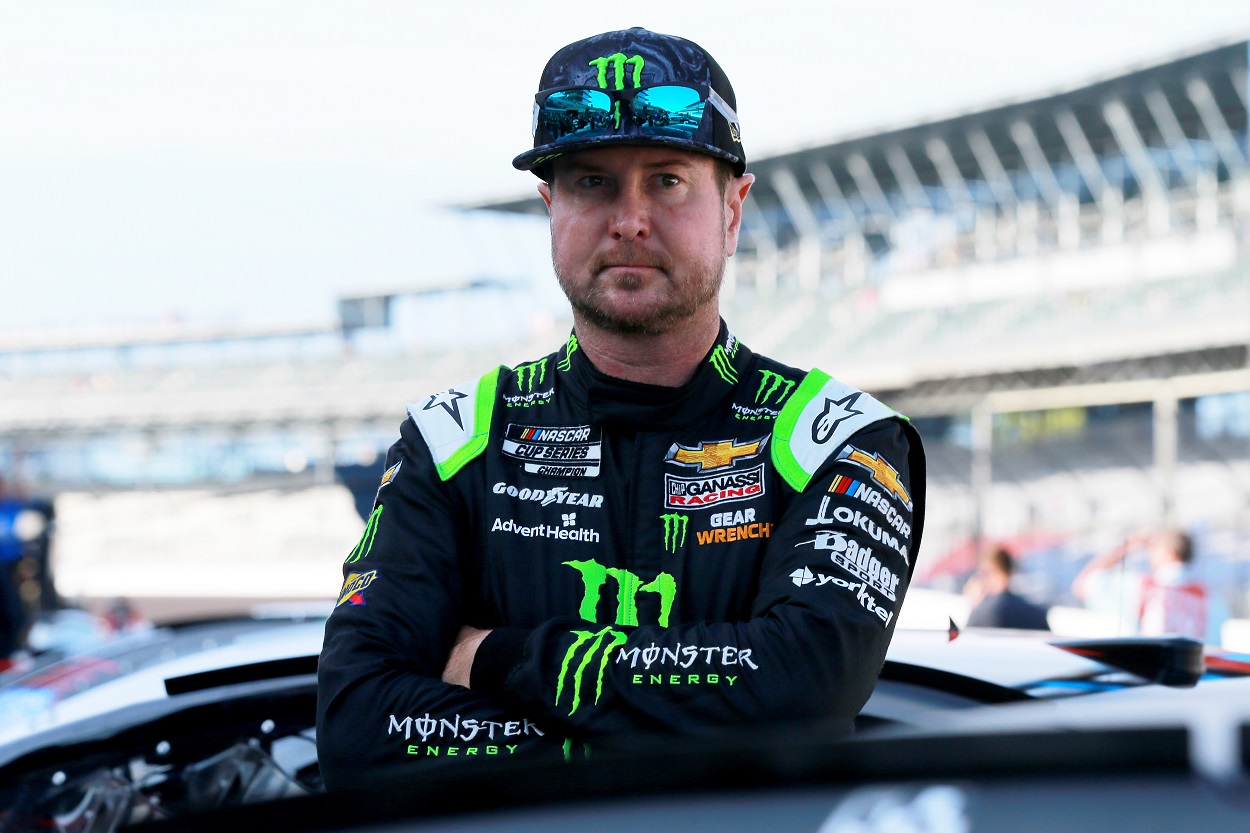 Kurt Busch Will Join an Exclusive Club That Includes Only One Other NASCAR Cup Series Driver When He Joins 23XI Racing
Kurt Busch will make a little NASCAR history when he gets behind the wheel of the No. 45 Toyota for 23XI Racing.
Just ahead of NASCAR's regular-season finale at Daytona International Speedway this past weekend, it was announced that 33-time Cup Series winner Kurt Busch has signed a multiyear deal with 23XI Racing, the team owned by Michael Jordan and Denny Hamlin.
Jordan and Hamlin had made it clear throughout the 2021 season that they were hoping to add a second driver to 23XI alongside Bubba Wallace. So when Busch essentially became a free agent after it was announced that Trackhouse Racing would take over all NASCAR operations for Chip Ganassi Racing, for whom Busch currently drives the No. 1 Monster Energy Chevrolet Camaro, in 2022, rumors began to swirl that the 43-year-old would be that driver.
It's certainly a big move for 23XI Racing as Jordan and Hamlin add a 22-year Cup Series veteran who is still racing at an elite level, as evidenced by the fact that Busch is one of 16 drivers who will compete in this year's NASCAR Playoffs. And it's also a big move for Busch himself, who says the move put off thoughts of retiring from driving on a full-time basis.
While there's still the hurdle of obtaining a charter to overcome, Busch will begin driving the No. 45 Toyota TRD Camry in 2022, which will make him just the second driver in Cup Series history to drive for each of NASCAR's last four manufacturers.
Kurt Busch is excited to be joining 23XI Racing and a charter seems imminent
When 23XI Racing first announced that Busch would be joining the team this past Friday, it was unclear whether or not a charter for the No. 45 team had been obtained. Charters, of course, guarantee teams a spot in the 40-car field each week, and without one, Busch would have to qualify for each and every race during the season.
However, when Hamlin released more details about 23XI's partnership with Busch on Saturday, he clarified that while a charter hadn't yet been secured, he felt "very confident" that it would get done soon.
Next year, Monster Energy will follow Busch from Chip Ganassi Racing to 23XI Racing, and Busch sounded more than thrilled with his new deal (h/t 23XIRacing.com).
"I cannot begin to express my gratitude for this opportunity. Racing to win is what I live for. Helping to continue developing a new team, alongside Michael Jordan, Denny Hamlin, and Toyota is exactly what I want to be part of. Winning is important to 23XI, it's important to Monster Energy, and it's important to me. That is our goal."

Kurt Busch on signing with 23XI Racing
Like Wallace's No. 23, Busch's No. 45 is a nod to Jordan's NBA career. Jordan, of course, donned the No. 45 for a short time with the Chicago Bulls when he returned to basketball in 1995 following an 18-month retirement.
Busch will be just the second to drive each of NASCAR's last four manufacturers on a full-time basis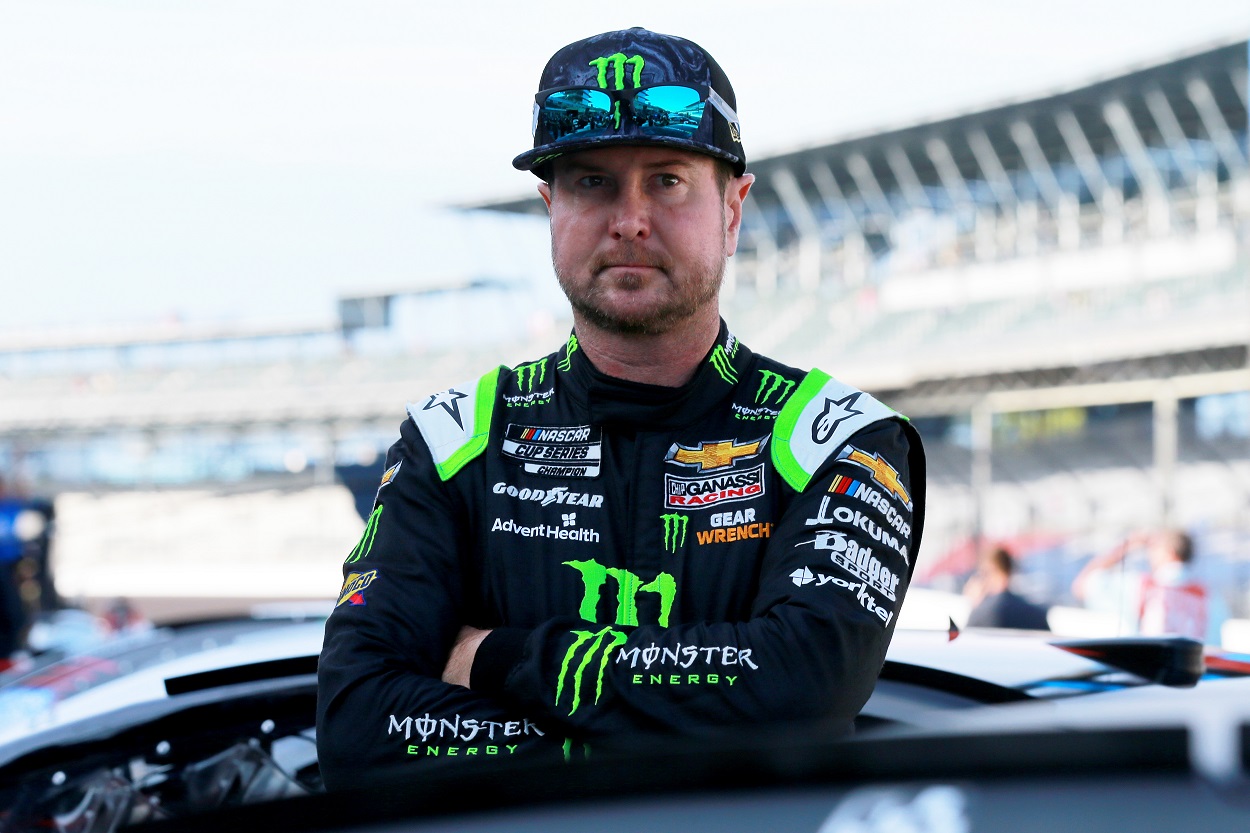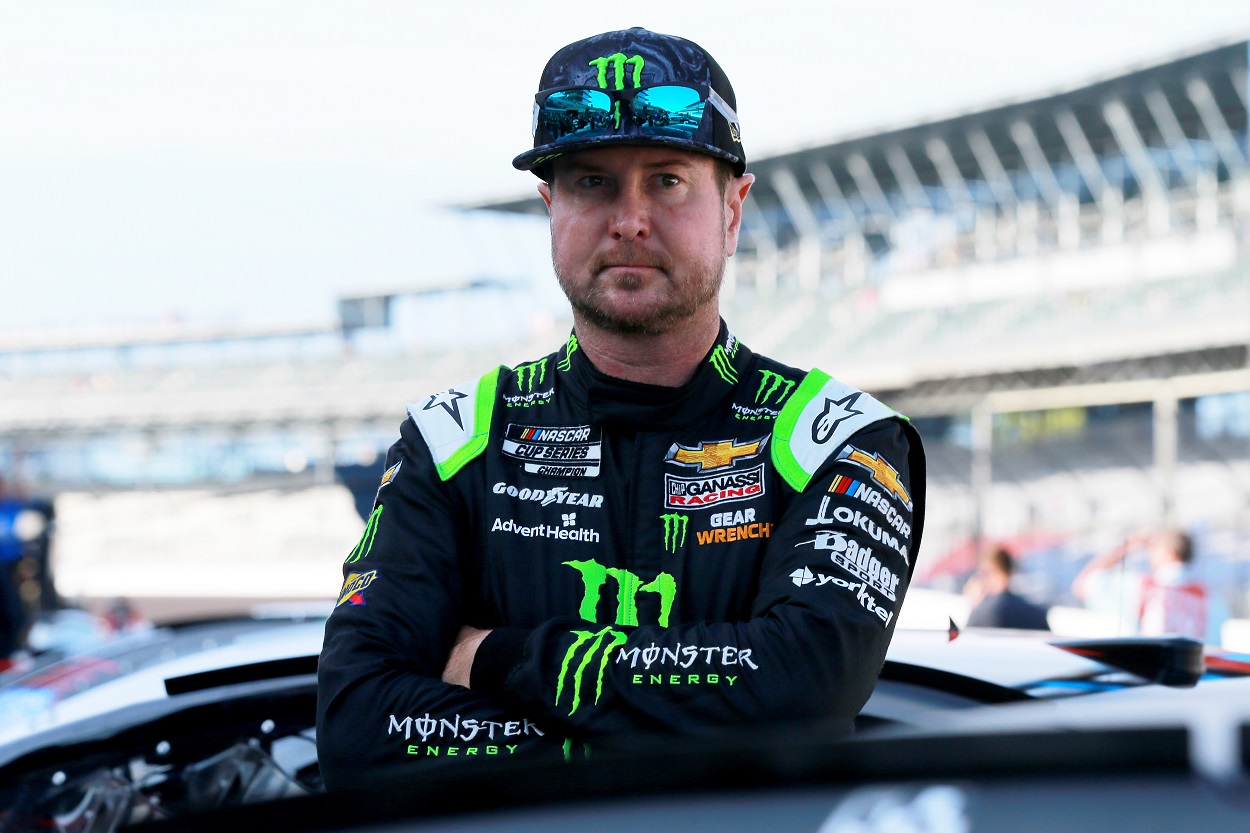 While Busch's move to 23XI Racing is smart for all parties involved, it also makes a little NASCAR history. When the 2004 Cup Series champ gets behind the wheel of the No. 45 Toyota TRD Camry next year, he'll become only the second person to have driven for each of NASCAR's four last manufacturers on a full-time basis.
The 2017 Daytona 500 winner drove Chevrolets for Chip Ganassi Racing and Phoenix Racing. Busch drove Dodges for Team Penske and Fords for Stewart-Haas Racing. And he'll now drive Toyotas at 23XI Racing.
Busch has driven a Toyota before, but never on a full-time basis. In 2012, driving for his brother's team, Kyle Busch Racing, Kurt drove the No. 54 Toyota to victory at the Xfinity Series (then Nationwide Series) Virginia 529 College Savings 250. And the sponsor of that vehicle? None other than Monster Energy.
Kasey Kahne is the only other driver to have driven Chevrolets, Dodges, Fords, and Toyotas during his NASCAR Cup Series career.
Before joining 23XI, he'll finish up his run with Chip Ganassi Racing in the NASCAR Playoffs
While Busch is clearly excited to begin his tenure with 23XI Racing, his run with Chip Ganassi Racing certainly isn't over yet.
Due to a solid 2021 NASCAR Cup Series regular season in which he recorded one victory, four top-five finishes, and nine top-10s, Busch is in the 16-driver NASCAR Playoffs field for the ninth consecutive year. He enters the Round of 16 in 11th place in the standings, four slots and seven points back of his new boss, Denny Hamlin.
Stats courtesy of Racing Reference