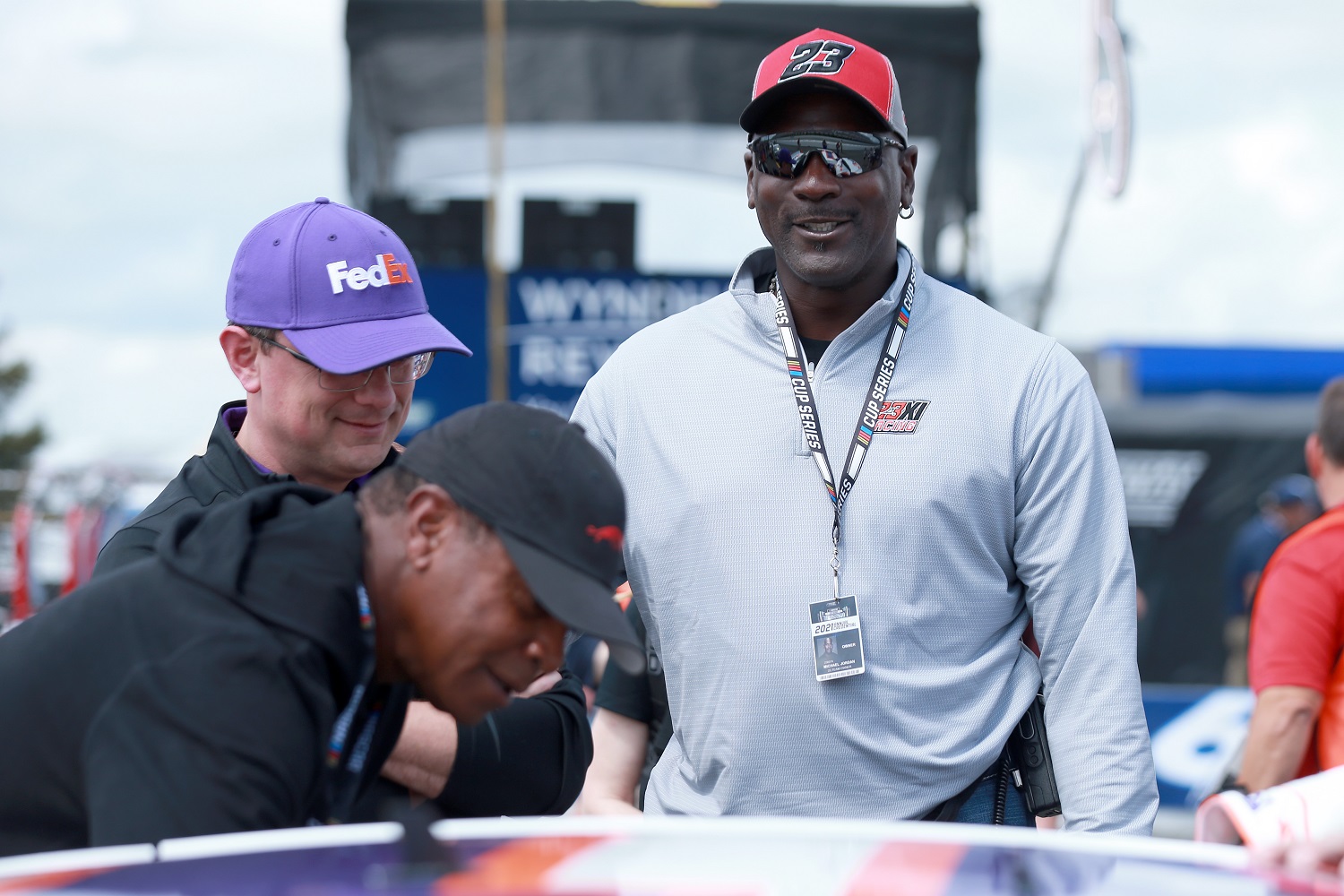 Forget Gas Prices, NASCAR Charter Prices Have Crossed a Major Threshold While Michael Jordan's 23XI Racing Still Needs 1
The cost of NASCAR Cup Series charters reportedly broke the $10 million barrier this year, which is bad news for Michael Jordan and 23XI Racing.
Article Highlights:
Charters guarantee NASCAR Cup Series teams spots in races and additional money
Michael Jordan's 23XI Racing team is seeking a charter for Kurt Busch's car in 2022
Kauling Racing drove the price of charters up to $10 million earlier this year
Magic Johnson blew through the NBA's $10 million salary barrier in 1994 without playing a game, and Albert Belle reached that magic figure three years later in Major League Baseball. Considering where salaries went courtesy of Michael Jordan and Mike Trout, owners of NASCAR Cup Series charters have a lot to be excited about.
A report this week says the price of charters crossed $10 million this year on their way to a possible $12 million within weeks. It is explosive growth considering what owners were spending on those charters a short time ago.
NASCAR charter prices have crossed a major threshold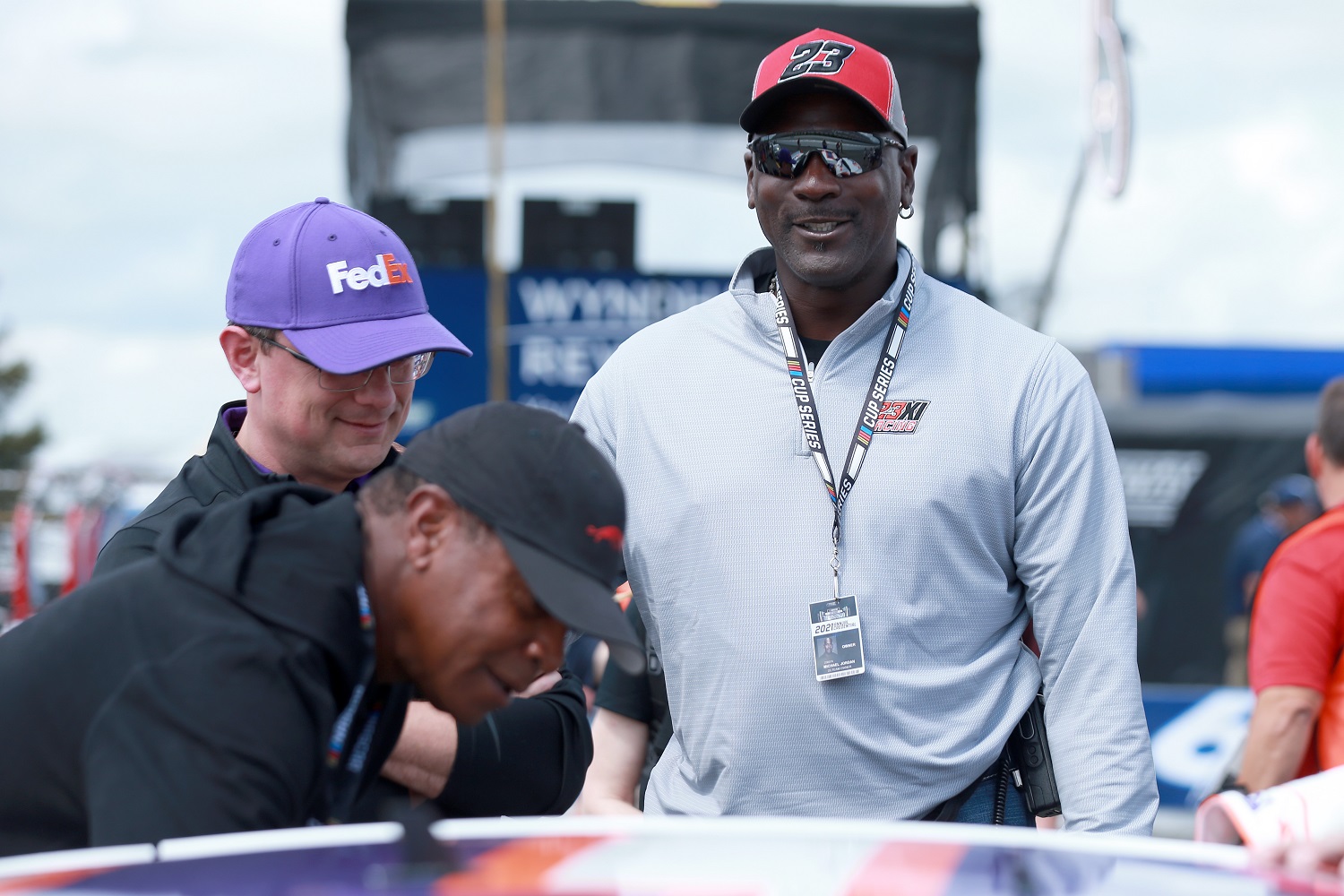 NASCAR introduced charters, its version of franchises, for NASCAR Cup Series teams in 2016 with the idea of establishing additional value for its existing car owners. There are only 36 charters, and each entitles its owner to larger shares of the money NASCAR distributes. The car carrying a charter also gets a spot on the starting grid of races.
If an owner has a charter they aren't isn't using, they can lease it to another team or sell it outright. Unlike if Robert Kraft sold the New England Patriots, doing so wouldn't remove the owner from NASCAR. Instead, it would just make qualifying for the weekly races potentially more complicated.
Sales in the early years of the system were infrequent and for relatively inconsequential money. That's changing now because the Next Gen car that debuts next season is cheaper to operate. Additionally, the increasing interest could lead to there being more entries than available spots on the starting grid on a regular basis.
Sports Business Journal reported that charters sold for $6 million a year ago, around the time Michael Jordan was acquiring one for Bubba Wallace's No. 23 Toyota at 23XI Racing, and started fetching $10 million this summer. That threshold was met when Spire Motorsports sold two to Kaulig Racing, which will be new to the Cup Series in 2022, for $8 million and $10 million, respectively.
With demand now outstripping supply, the website reports the next charter sales will be in the $12 million range, making it a 100% markup from just last year.
Kaulig Racing and Trackhouse Racing have changed the charter dynamics
Kaulig Racing has been fielding competitive Xfinity Series teams and announced its entry into the 2022 NASCAR Cup Series by buying two charters from Spire Motorsports for a combined $18 million.
Trackhouse Racing leased one of those Spire charters this year. Faced with limited future options, it bought Chip Ganassi Racing's NASCAR team and its two charters. It's impossible to tell what value the two parties placed in the charters because Trackhouse bought the entire racing operation.
Spire Motorsports still owns one charter but could be looking for a second. The 23XI Racing team also owns one charter, but Michael Jordan's outfit is definitely looking for a second because Kurt Busch is coming aboard in 2022.
Maurice Gallagher Jr., the chairman and CEO of Allegiant, is also starting a Cup Series team, meaning he's in the market for a charter. Additionally, Dale Earnhardt Jr.'s JR Motorsports is a potential buyer to set the stage for a future move into the top series.
Michael Jordan is learning it's a seller's market in the NASCAR Cup Series
Michael Jordan doesn't necessarily need to buy a second charter for next season because leasing one remains a realistic possibility. However, buying one now would certainly be cheaper over the long haul unless he's banking on a recession to drive down prices.
Jordan and 23XI partner Denny Hamlin reportedly came close to a deal to buy from Front Row Motorsports before talks broke off last month. They might also have been holding out hope that NASCAR would repossess a Richard Petty Motorsports charter on the No. 51 car being fielded in conjunction with Rick Ware Racing.
However, the car looks like it will finish just high enough in the standings this year. The Petty/Ware partnership could continue, or they could lease to someone else. Petty doesn't have the resources to expand to two cars, and Ware already owns three charters, so leasing to a new partner is plausible. However, there's been no suggestion of an outright sale.
That leaves too few charters in play for too many teams, driving up the price for when a sale does eventually happen.
Like Sportscasting on Facebook. Follow us on Twitter @sportscasting19.