Kevin Harvick Ran the Tyler Reddick Gambit at RCR to Become a NASCAR Cup Series Champion for Tony Stewart
Tyler Reddick made headlines by announcing he is leaving RCR after next season. Kevin Harvick made a similar move almost a decade earlier, and it paid off immediately.
Tyler Reddick and 23XI Racing spiced up Silly Season by announcing the driver was switching teams in 2014, but the move isn't unprecedented. Kevin Harvick executed the same scenario nearly a decade ago and made it pay off immediately for Stewart-Haas Racing.
If you don't recall how it played out, just ask Richard Childress. Reddick's stunning announcement undoubtedly brought back memories for the longtime team owner who's losing another driver.
Tyler Reddick's decision to give a year's notice isn't unprecedented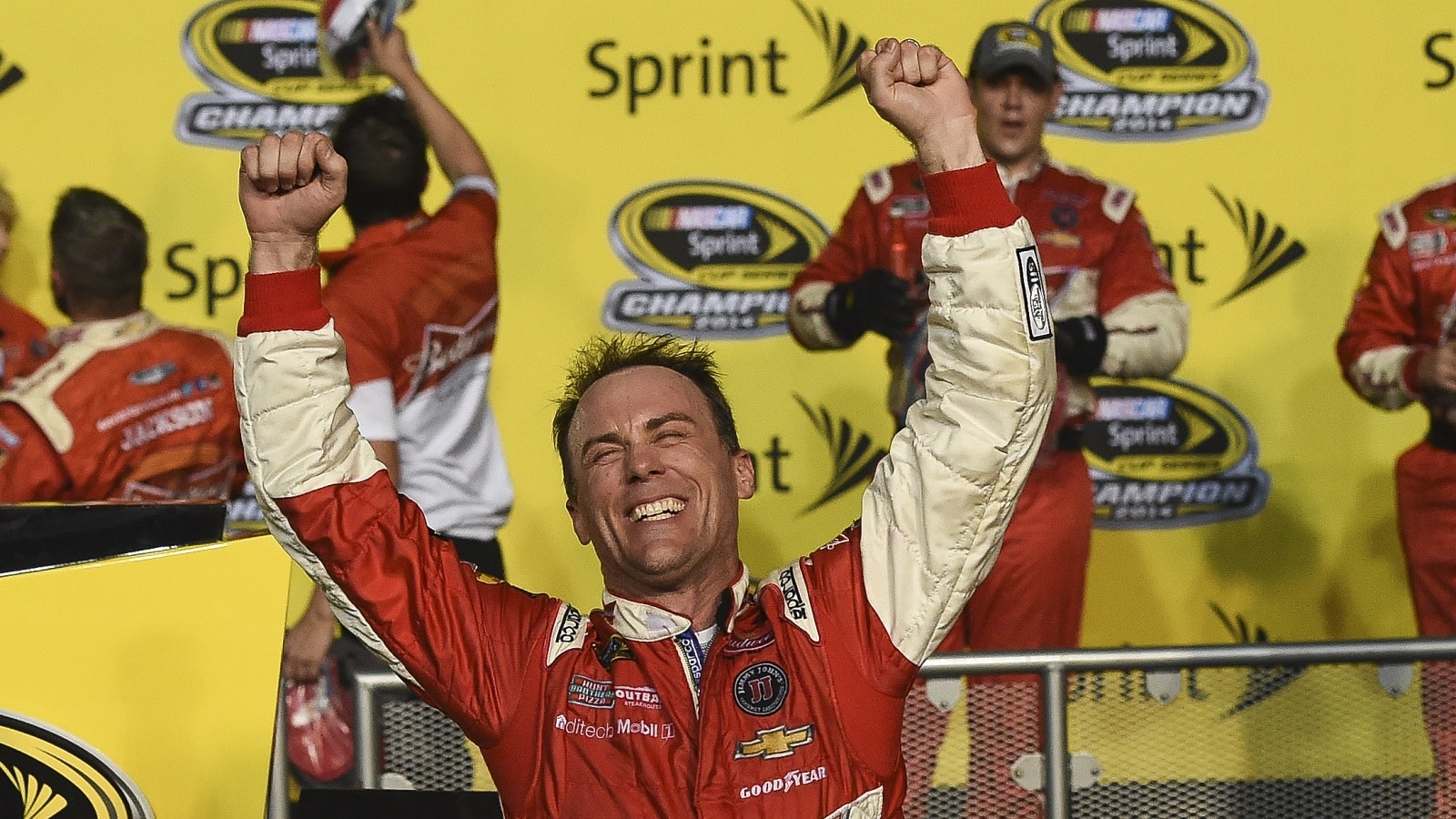 "Future services" deals don't exist in the other major North American sports, though such arrangements sometimes come together in Formula 1 racing and international soccer. But what Tyler Reddick did by announcing on Tuesday that he will leave Richard Childress Racing for 23XI Racing after the 2023 season doesn't qualify as a NASCAR Cup Series first.
The most recent instance that comes to mind involved Clint Bowyer, now an announcer on Fox Sports' coverage of the Cup Series. With the Michael Waltrip Racing team in shambles and heading for a shutdown, Bowyer disclosed in August 2015 he would race for HScott Motorsports in 2016. The following month brought the revelation Bowyer would follow that stint by moving to Stewart-Haas Racing in 2017 as the replacement for Tony Stewart, who was going to retire.
The sport nearly saw a comparable situation last offseason. Matt DiBenedetto knew before the 2021 season that he would lose his ride at Wood Brothers. The plan was to put Austin Cindric in that car and then move him to Team Penske in 2023. But when Brad Keselowski opted to leave for Roush Fenway in a deal that gave him part ownership of RFK Racing, Penske kept Cindric and Wood Brothers lined up Harrison Burton as its new driver for 2022.
Kevin Harvick played the Tyler Reddick gambit with RCR and Stewart-Haas Racing
Kevin Harvick made his NASCAR Cup Series debut in 2001 as the replacement at Richard Childress Racing for Dale Earnhardt, who died at the end of that season's Daytona 500. What ensued was a solid 13-year run in the No. 29 Chevy. Harvick never won the title, but he placed third in three of his final four seasons with RCR.
However, his swan song there was under relatively unusual circumstances. In what was described as a mutual decision, the driver and team announced a month before the 2013 season that Harvick would finish out the year and then join Stewart-Haas Racing in 2014.
Harvick won at Richmond and Charlotte during the regular season, then at Kansas and Phoenix under the old Chase for the Championship format. But points decided the title in those days, and Jimmie Johnson (2,419) and Matt Kenseth (2,400) outdistanced Harvick (2,385).
He closed the books on the RCR portion of his career with 23 race victories.
Kevin Harvick to SHR was a prescient move
It didn't require being a rocket scientist to know that Kevin Harvick still had some racing left in him when he arrived at Stewart-Haas Racing in 2014 at the age of 38, but Tony Stewart outdid himself by bringing his former rival aboard.
Harvick brought his lucrative Budweiser sponsorship and his knack for winning with him from Richard Childress Racing. Though his results the first two months were wildly inconsistent – mechanical failures contributed to four finishes of 36th or worse sandwiched between a pair of victories – Harvick was magnificent in the playoffs, scoring three more wins.
The final two triumphs were at Phoenix and Homestead-Miami to close out the season, wrapping up his only championship to date. The runner-up was Ryan Newman, the driver Harvick replaced at Stewart-Haas.
All stats courtesy of Racing Reference.
Like Sportscasting on Facebook. Follow us on Twitter @sportscasting19 and subscribe to our YouTube channel.