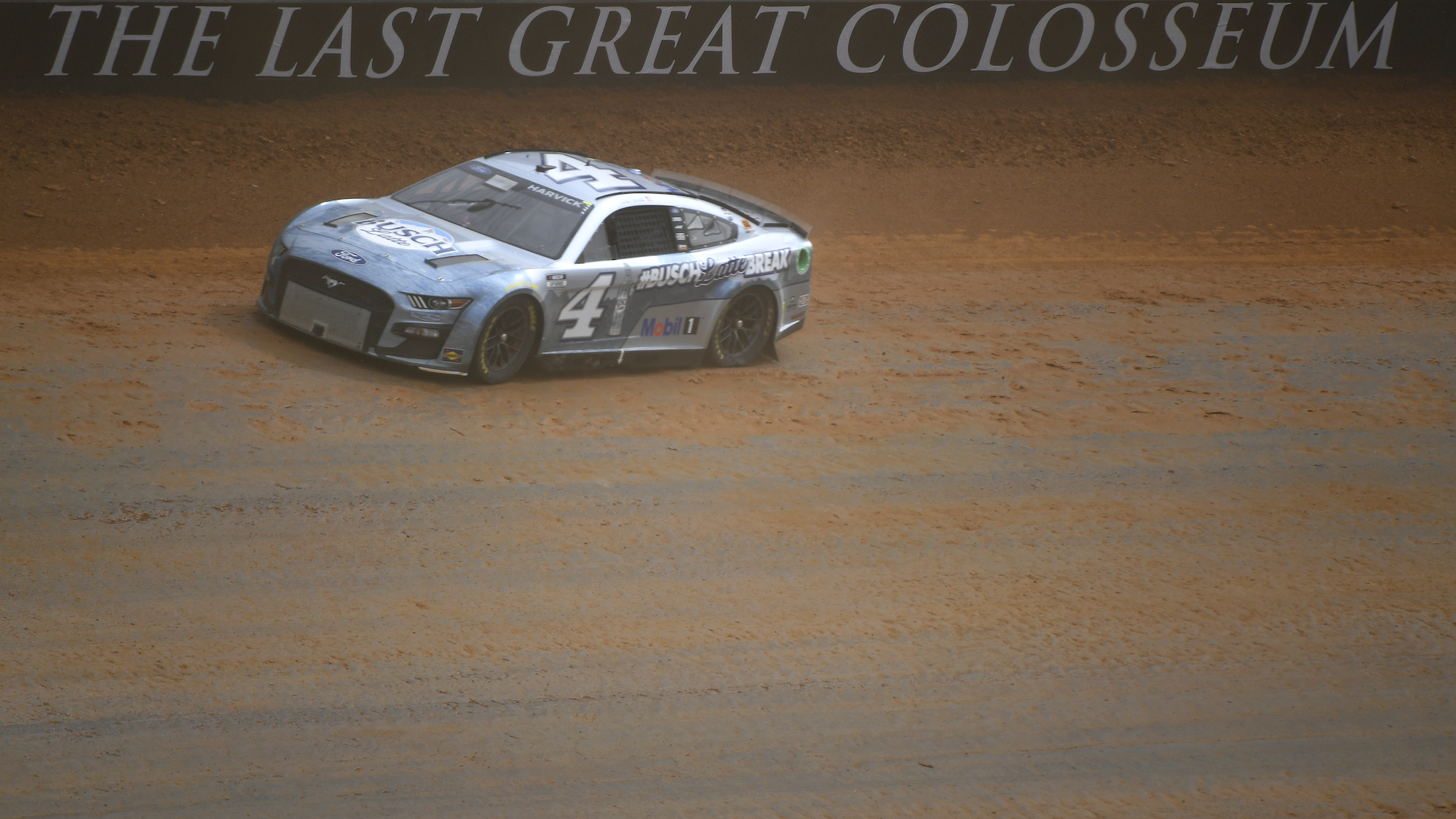 Upset Kevin Harvick Blasts Racing on Bristol Dirt: 'I Think It's Ridiculous That We're Doing What We're Doing'
Kevin Harvick didn't sugarcoat what was on his mind after the Bristol dirt race, blasting NASCAR for making the drivers look like "bozos" and participate in such a "ridiculous" race.
Kevin "Happy" Harvick was anything but happy on the Bristol dirt Sunday night. After his race ended early due to his involvement in an accident, the 2014 Cup Series champion met with reporters and didn't hold back his feelings, blaming officials for not properly prepping the track, making the drivers look silly, and questioning the point of racing on dirt.   
Kevin Harvick upset by track conditions in the past
Last year at Circuit of the Americas, Kevin Harvick made a surprising admission after competing in his first Xfinity Series race since 2018, when he talked about the rainy track conditions the Cup drivers encountered during practice. 
"I can't see well anyway," said Harvick, who wears glasses behind the wheel. "When I have to try and figure out where you're going by the two tire tracks going down the straightaway, that's new to me." 
His comments proved prophetic for the Cup race the next day when he was one of several drivers involved in violent rear-end crashes due to heavy rain and low visibility. And he didn't hide his anger after his race ended early.
"It's the most unsafe thing I've ever done in a race car by a lot," Harvick said. "I let off and the guy behind me hit me wide-open because he never saw me. It's unbelievable that we're out there doing what we're doing because we're in race cars that aren't made to do this, and if you can't see going down the straightaway, it's absolutely not safe. Not even close."
Harvick rips racing on Bristol dirt
On Sunday at Bristol, Harvick found himself in a similar situation — out of the race early due to an accident and angrily talking with members of the media about problematic track conditions caused by rain. 
"The first thing I can tell you is we did a terrible job of prepping the track," Harvick bluntly admitted. "Full of mud and there was nobody here to pack the track so we all look like a bunch of bozos coming in to pit because we don't know how to prep the track."
Harvick wasn't done. As reporters peppered him with more questions, the future Hall of Famer didn't sugarcoat his responses, including when he was asked if racing on Bristol dirt was salvageable. "What's the point, really?" he replied.
The Stewart-Haas Racing driver fired off one final shot when asked about his frustration level: "I think it's ridiculous we're doing what we're doing anyway."
Struggling early in 2022 season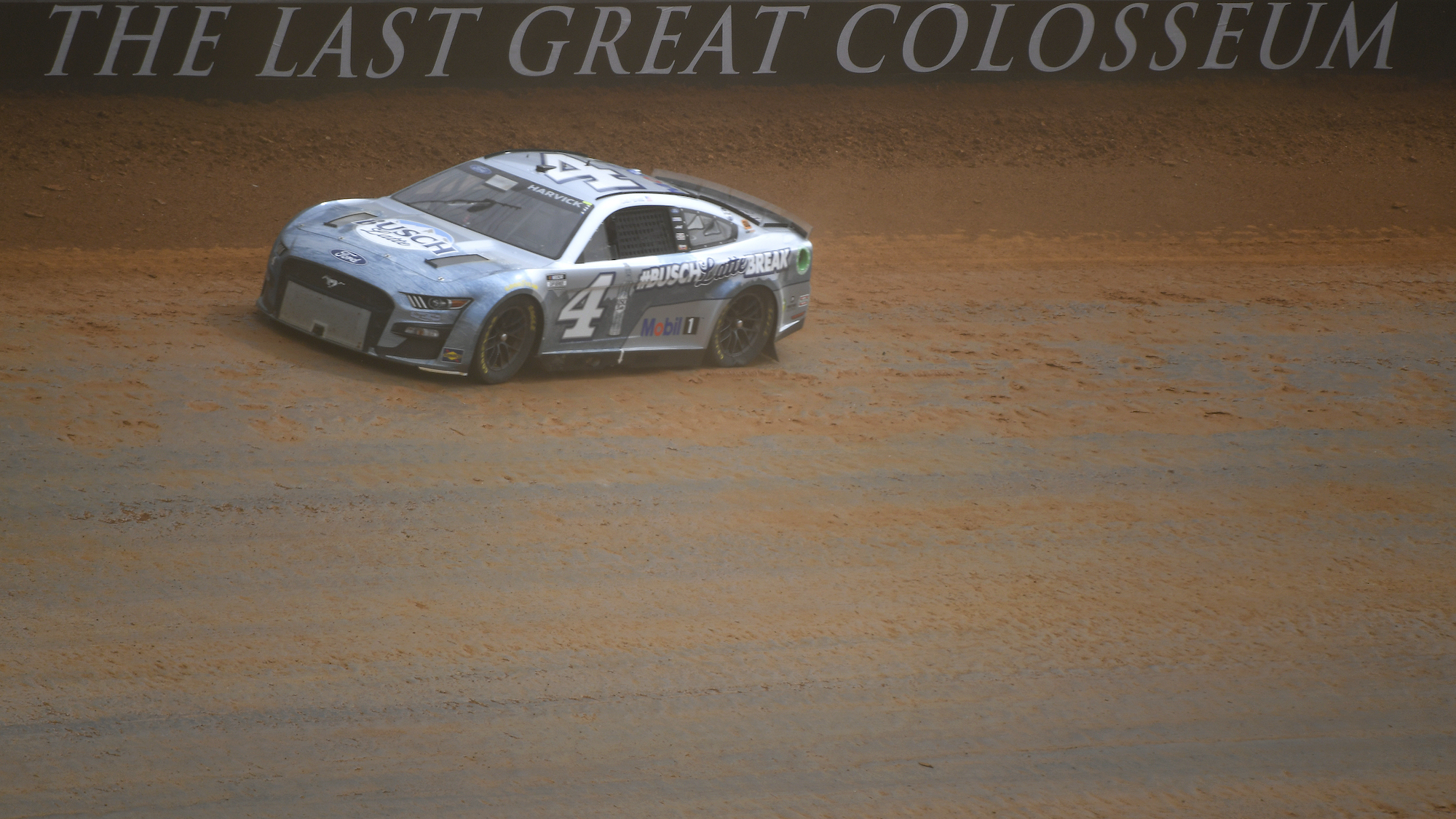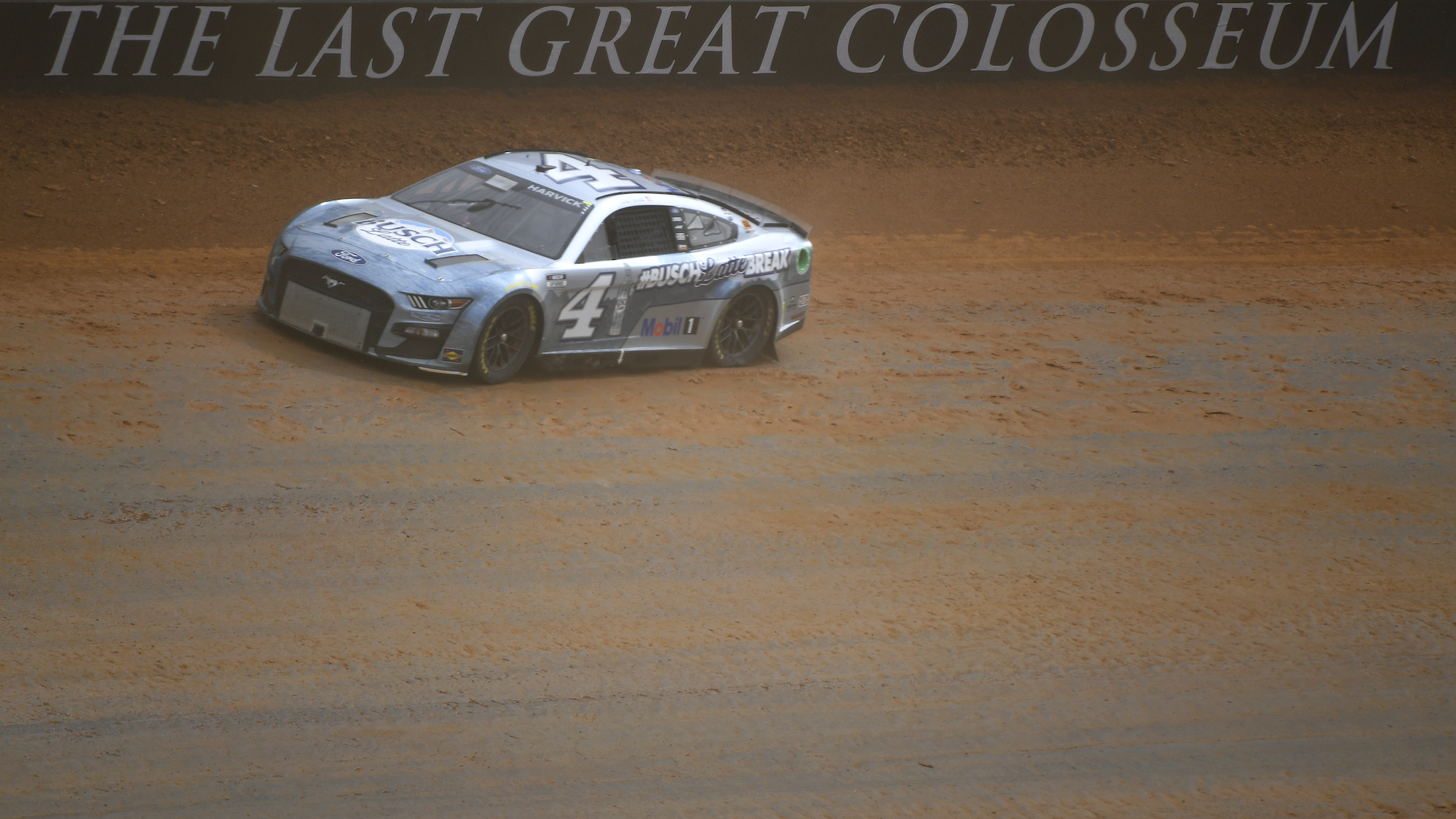 Kevin Harvick has had a lot to be frustrated about just a quarter through the 2022 Cup Series season. In nine races, he's managed just three top-10 finishes, including a runner-up at Richmond. Conversely, he's had a pair of finishes 30th or worse, including his worst finish thus far at Bristol, ending 34th. 
In 2021 after the same number of races, he had recorded six top-10s. He had two finishes of 30th or worse all last season, including COTA. 
After winning nine times in 2020, Harvick is on a 52-race winless streak. It's an even harder pill to swallow when you also consider the last time he went winless in a season was 2009. 
If the veteran driver continues to struggle on the track, it wouldn't be surprising to hear him voice more frustrations off it. And that will likely lead to speculation that, at 46 years old, the only way to get rid of the growing frustration is to retire.
Like Sportscasting on Facebook. Follow us on Twitter @sportscasting19.