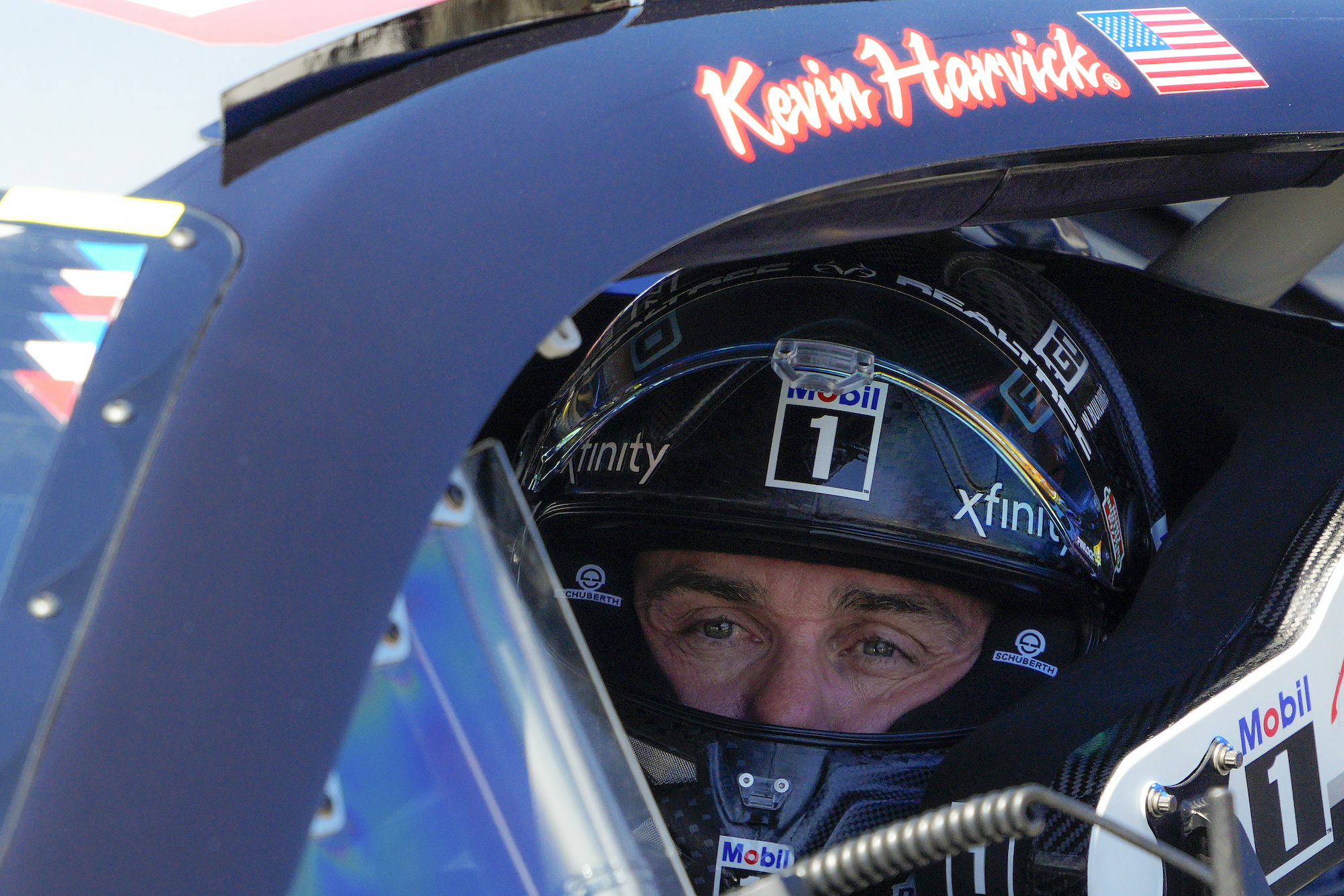 Kevin Harvick Not Happy After Richmond When Aric Almirola Didn't Race Like Teammate on Final Lap: 'Y'all Need to Get Your S*** Together'
Kevin Harvick finished runner-up to Denny Hamlin at Richmond but was not happy with certain members of the team who he thought didn't help him enough on the final lap.
Kevin Harvick had his best result of the 2022 NASCAR Cup Series season at Richmond, battling hard but finishing runner-up to Denny Hamlin. During the postrace interview, he expressed genuine gratitude for the achievement.
However, just moments before, Harvick was not happy and directed his frustration over the team radio at the spotters for what happened on the final lap with his Stewart-Haas Racing teammate Aric Almirola and another Ford driver Joey Logano.
Kevin Harvick pursues Denny Hamlin late at Richmond
With 36 laps to go at Richmond on Sunday, not many thought Kevin Harvick and Denny Hamlin, who were both a lap down, had a chance of catching the leader William Byron. Slowly, methodically, the two drivers made their way through the field on fresher tires. 
With five laps to go, Hamlin passed Byron. A lap later, Harvick did the same. It was Joe Gibbs Racing versus Stewart-Haas Racing for the win. While the No. 4 trailed going into the final two laps, he had help, or so he thought, in the form of teammate Aric Almirola and another Ford, Joey Logano, who were racing side-by-side directly in front of them. 
It wouldn't have been at all surprising to see the No. 10 make it a little more difficult for Hamlin to pass and allow Harvick to close the gap. It never happened. After taking the white flag, Hamlin closed in on the two cars, and both cars pushed up the track, allowing the No. 11 to slide by on the inside without any interference.  
Interestingly, when Harvick approached the two cars on the backstretch, Almirola moved up but then raced his teammate hard. Logano moved down slightly, slowing the SHR car's momentum. Those pair of moves were enough to impede Harvick's progress and allow Hamlin to take the checkered flag. 
Harvick frustrated on final lap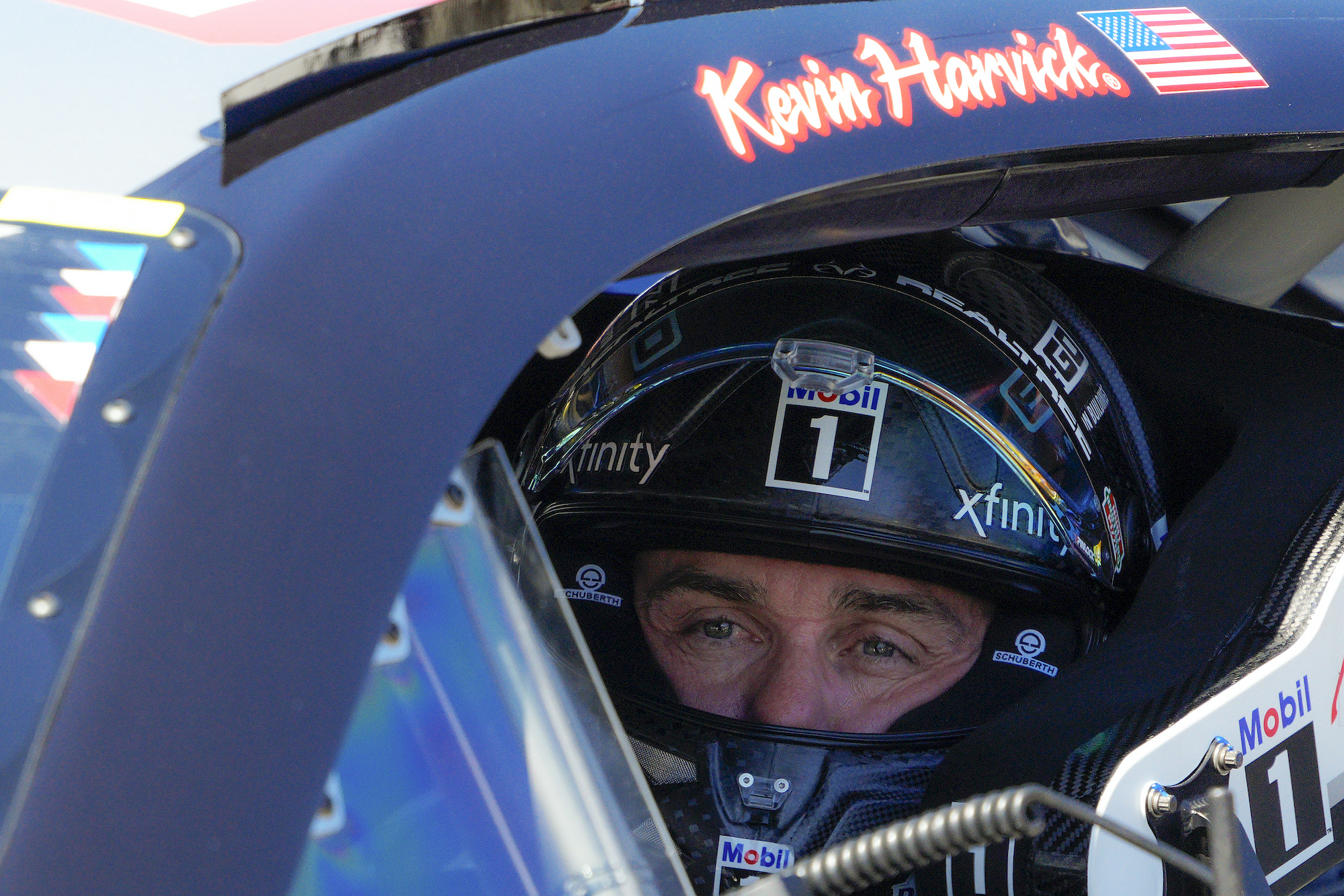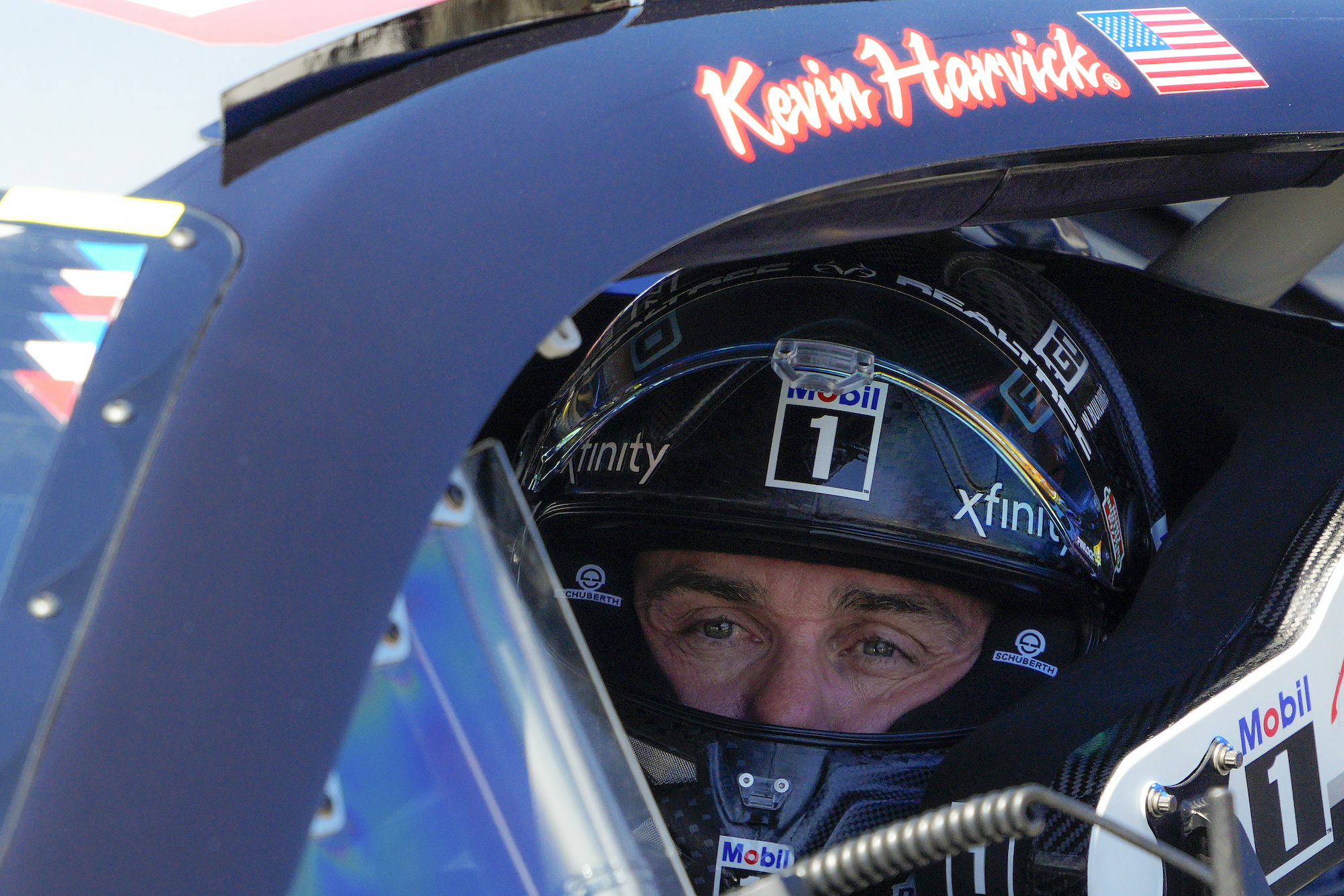 Upon the race's conclusion, Harvick made it clear he was not happy with what happened on that final lap with his teammate and Logano and knew exactly where to direct his frustration.
"Y'all need to get your s*** together on the spotter's stand," Harvick said over the team radio. 
He was obviously referring to how the spotters for both Almirola and Logano did him no favors on that last lap.
Other spotters sound off on what they saw
On the latest episode of the podcast Door, Bumper, Clear, where three Cup Series spotters talk about the happenings in NASCAR, including the week's previous race, the final laps at Richmond were a topic of conversation.
After Brett Griffin, who is the spotter for Justin Haley, recapped what had happened, Brad Keselowski's spotter TJ Majors offered a concise summary of what everyone was thinking, including Harvick. 
"It was backwards of how it should have been," Majors said. 
"They halted Kevin Harvick's ability to have a shot at the win," Griffin said. "That can't happen. I mean, it can happen, and it did happen, but if you're all aligned, and what I mean by aligned is — you've got Ford, then you've got management, then you've got spotter communication, and then you've got driver. And if anywhere in there it's broken, you see what happens yesterday."
Aric Almirola announced he's retiring after this year. Does that mean he's mailed it in and is not concerned about his SHR teammates the rest of the year? Or, was there just a basic miscommunication by the spotters at Richmond? Time will tell.
Like Sportscasting on Facebook. Follow us on Twitter @sportscasting19.