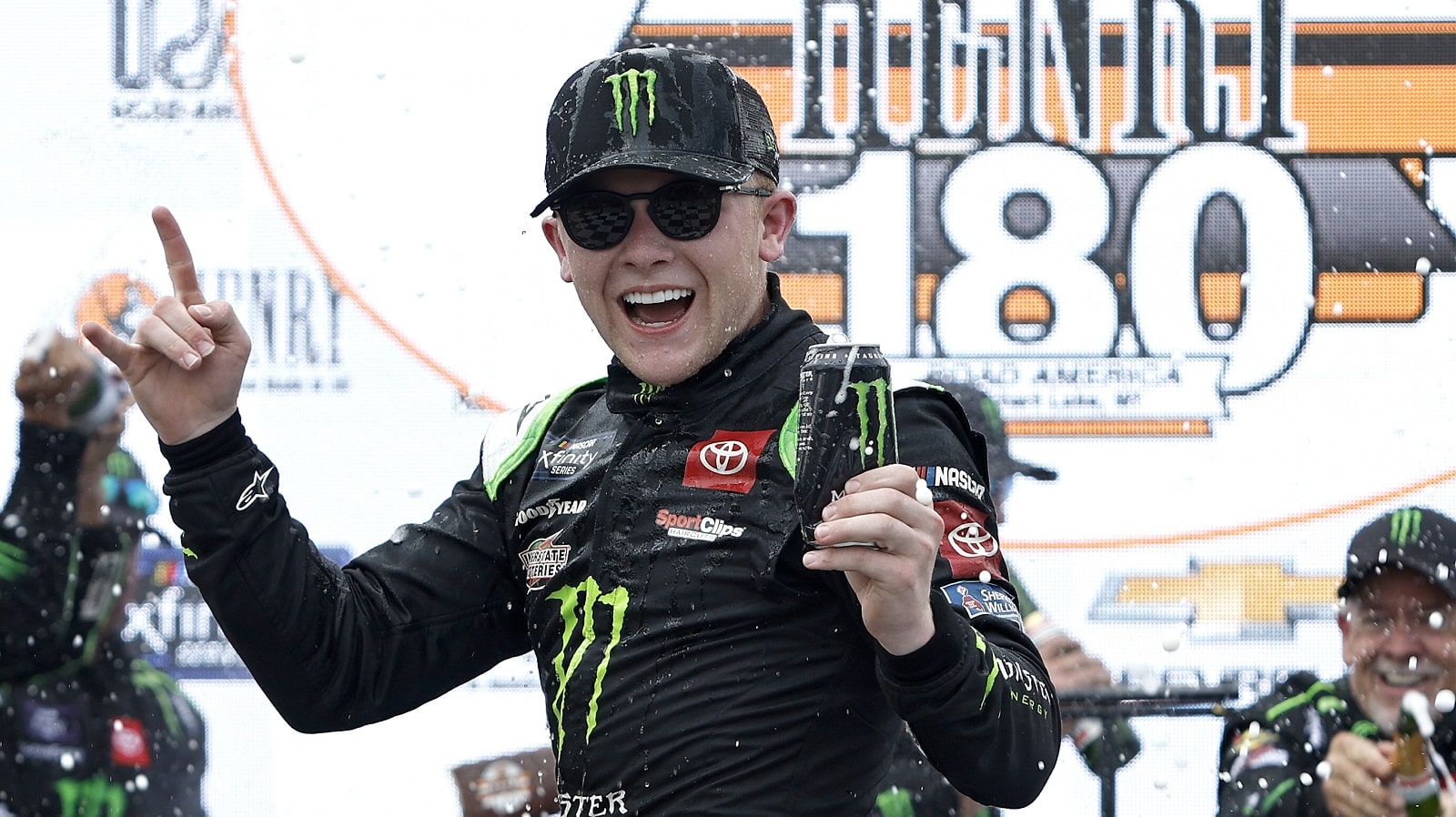 Ty Gibbs Has Picked up a Strong Endorsement at an Opportune Time in the NASCAR Cup Series Season
Steve Letarte thinks Ty Gibbs has earned a NASCAR Cup Series ride and needs to start gaining experience there.
The odds are there will be an opening at Joe Gibbs Racing by 8 p.m. this Sunday. Or following Sunday. Or the Sunday after that. Regardless of when, Ty Gibbs stands to benefit.
Christopher Bell is bound to be gone from the No. 20 Toyota, by his choice or via a decision by JGR to free up his future. And it will be a positive development for his still-promising career.
Joe Gibbs Racing is making a questionable move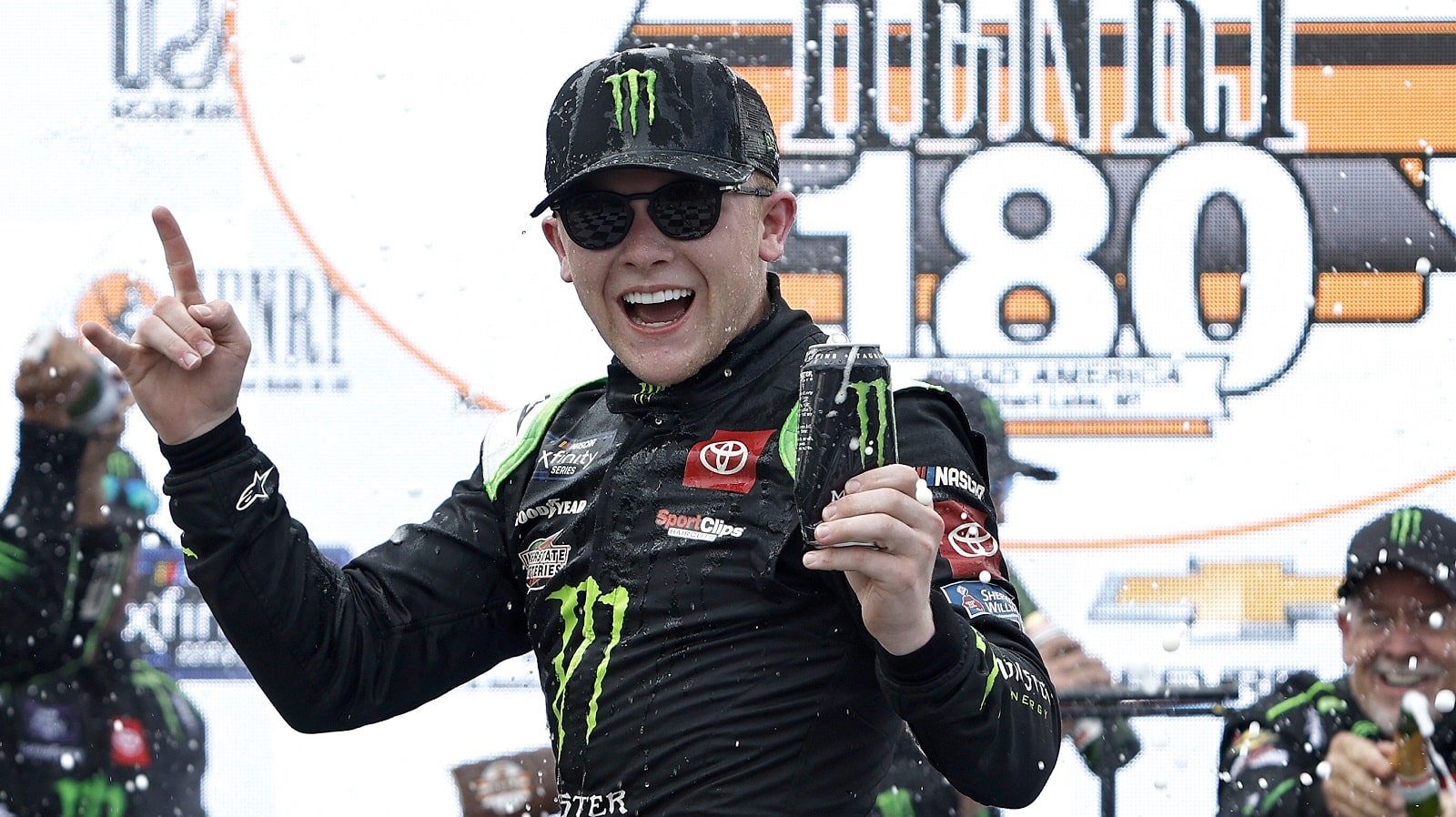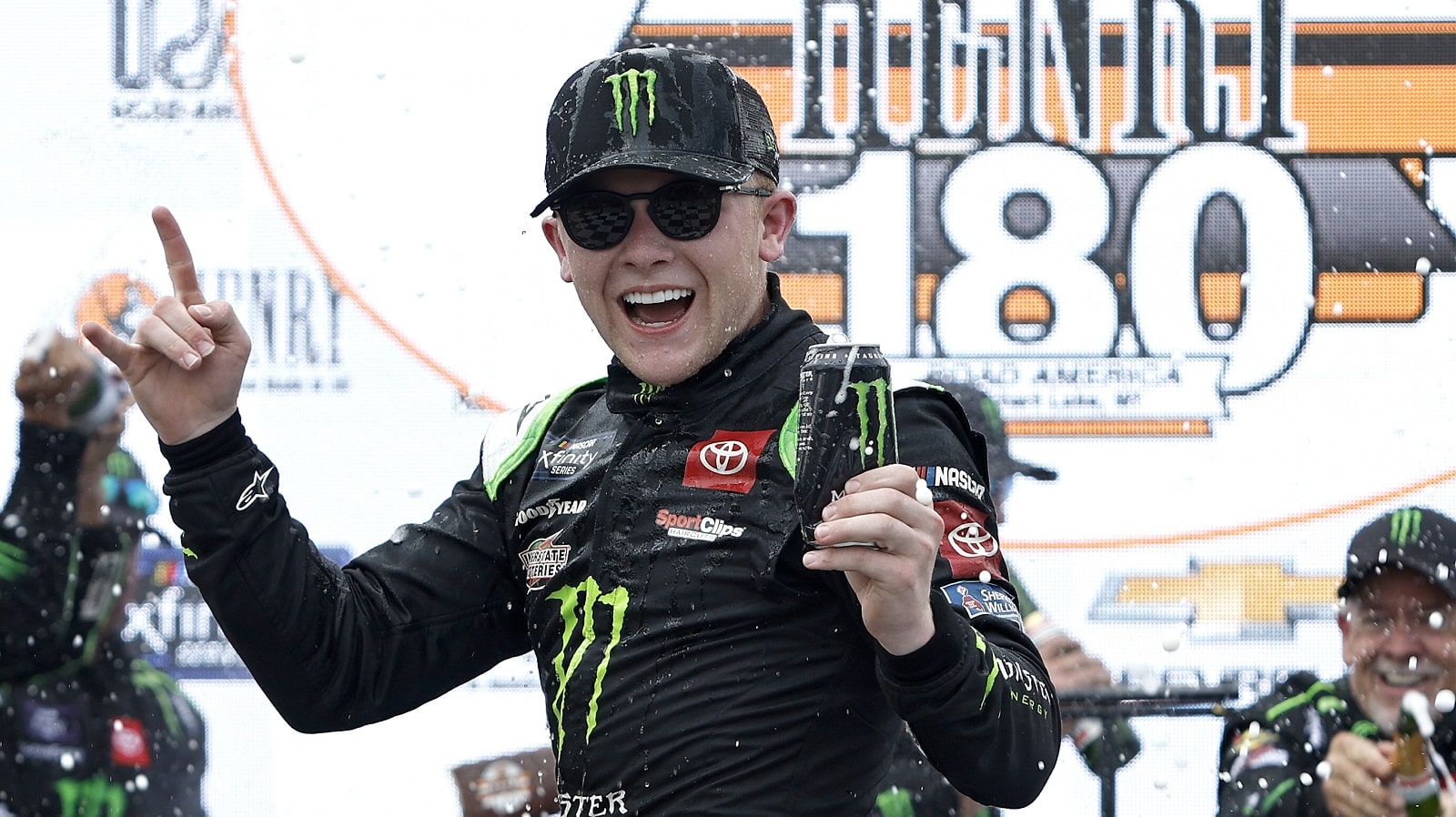 Denny Hamlin, who drives for Joe Gibbs Racing but is a part-owner of 23XI Racing, defends the swap of crew members on the cars driven by Christopher Bell and Bubba Wallace as a move that could strengthen both teams, but Bell has much more to lose than Wallace does if it doesn't pan out.
JGR calls the shots on pit crews for its four Toyotas and the two owned by 23XI Racing. Bell barely sits above the playoff cut line. Wallace barely sits above the Mendoza Line, perhaps best labeled the Stenhouse Line in NASCAR Cup Series parlance. Maybe the intent of the new crew assignments is to help Bell, but it sure looks as though JGR is actually trying to beef up Wallace's team after that driver's repeated complaints about subpar performances.
If this blows up and Bell misses the playoffs, even without blatant screwups by his pit crew, there is every reason to suspect he'll be gone. He might want out in any case.
The Joe Gibbs Racing camp reiterates Ty Gibbs will stay in an Xfinity car
If Christopher Bell is no longer part of the Joe Gibbs Racing lineup in 2023, Ty Gibbs supposedly will not be replacing him. Joe Gibbs previously said the plan is to keep his grandson in the second tier for a second full season, and team president Dave Alpern said the same thing on the heels of the 19-year-old driver outdueling defending Cup Series champion Kyle Larson on the last lap of last weekend's Xfinity Series race.
"Look, there's a lot of interest in Ty for a number of reasons," Alpern said, according to NASCAR.com. "He's a great driver. He's a great kid. It's been fun. So, I think the timetable for us is to continue. We don't want to push him too fast. There are no specific plans beyond this year in reference to a Cup race or whatever."
Asked more directly if the intent is to keep Gibbs Xfinity Series next year, Alpern said: "Yes, that would be the plan. That is Plan A."
But Alpern was speaking in the context of questions about whether Kyle Busch will be returning to JGR in 2023. If it's the less-accomplished Bell who's leaving, or both Bell and Busch, how could Gibbs not at least be considered?
Ty Gibbs has picked up a strong endorsement
Kyle Busch is in his contract year and needs to replace his key sponsor, so the future Hall of Famer's status remains uncertain regardless of how much the Joe Gibbs Racing people say they want him back next year.
Steve Letarte, a crew chief for nearly 330 NASCAR Cup Series starts by Jeff Gordon and Dale Earnhardt Jr., agrees retaining Busch is the best move for JGR. If that doesn't pan out or if another seat opens, then Letarte has no qualms about putting Ty Gibbs there. If fact, he sees it as a vital step in the driver's development that could make him a championship contender by 2025.
"Whenever you enter the Cup Series, regardless of how much success you've had in Xfntity, you are 50, 60, 70, 80 starts from really knowing what you're doing in that series," he said during a Backseat Drivers panel discussion. "It is way harder than Saturdays. We see it, right? It's so much deeper."
Gibbs already owns four Xfinity wins for the second straight season. Even if he didn't register consistent top-10 finishes while learning the finer points of the top series, the education would be valuable.
"I know he's young, but I was impressed with his move on Kyle Larson, even more impressed with his interview," Letarte concluded. "I wouldn't be scared to put Ty in."
Like Sportscasting on Facebook. Follow us on Twitter @sportscasting19 and subscribe to our YouTube channel.