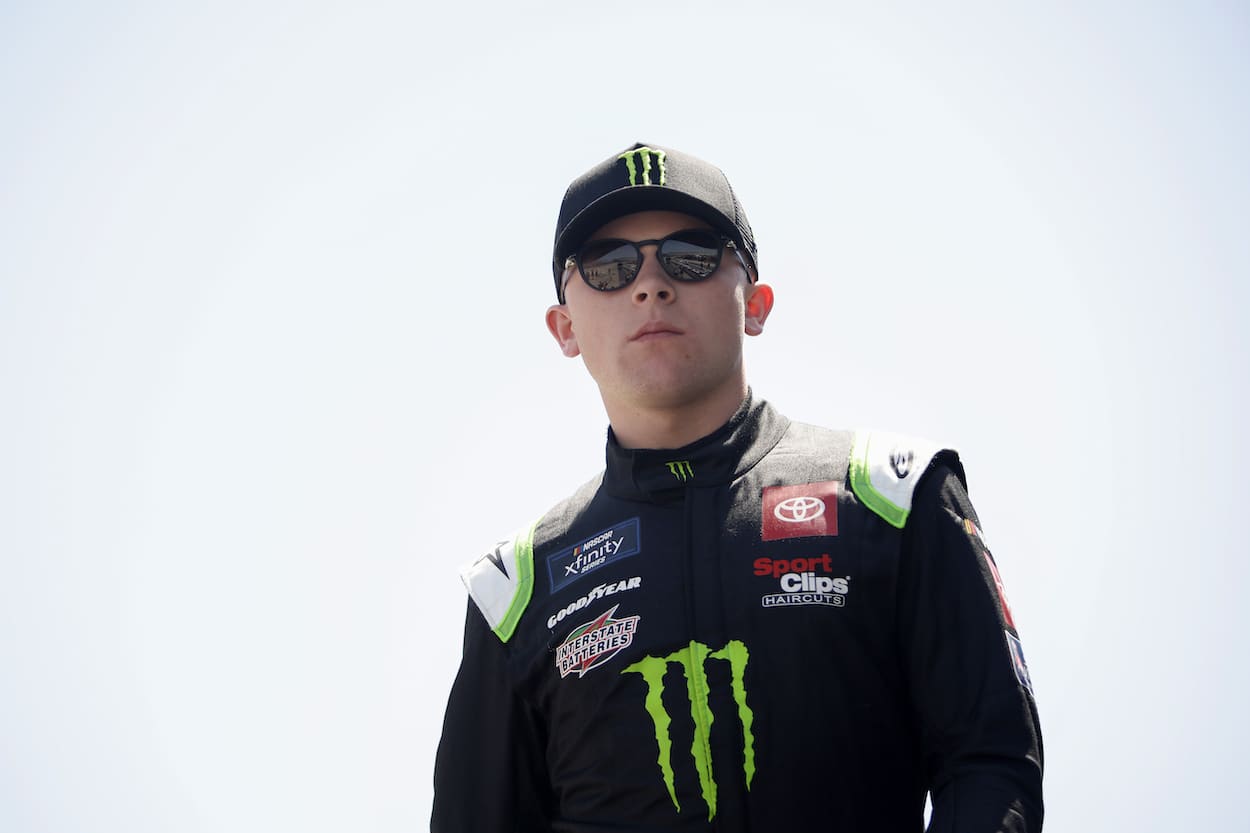 Ty Gibbs
The grandson of former NFL coach and current NASCAR team owner Joe Gibbs, Ty Gibbs burst onto the racing scene as a teenager by winning 2021 NASCAR Xfinity Series Rookie of the Year.
After thriving on the ARCA Menards Series, Gibbs made his Xfinity Series debut at the 2021 Super Start Batteries 188, which he won after the race was extended from 52 to 56 laps due to an overtime finish in which he held off Austin Cindric. Still 18 years old at the time, he joined Kurt Busch, Dale Earnhardt, Terry Labonte, Ricky Rudd, and Joe Ruttman as one of just six drivers to win in an Xfinity Series debut and became the first to do so without any prior experience in the NASCAR Cup Series.
Gibbs went on to win four races during his inaugural season in the series and finished 13th in the final standings despite competing in just over half of the season's schedule.
Driving the No. 54 Toyota for Joe Gibbs Racing, he moved into a full-time role with the Xfinity Series for the 2022 season.