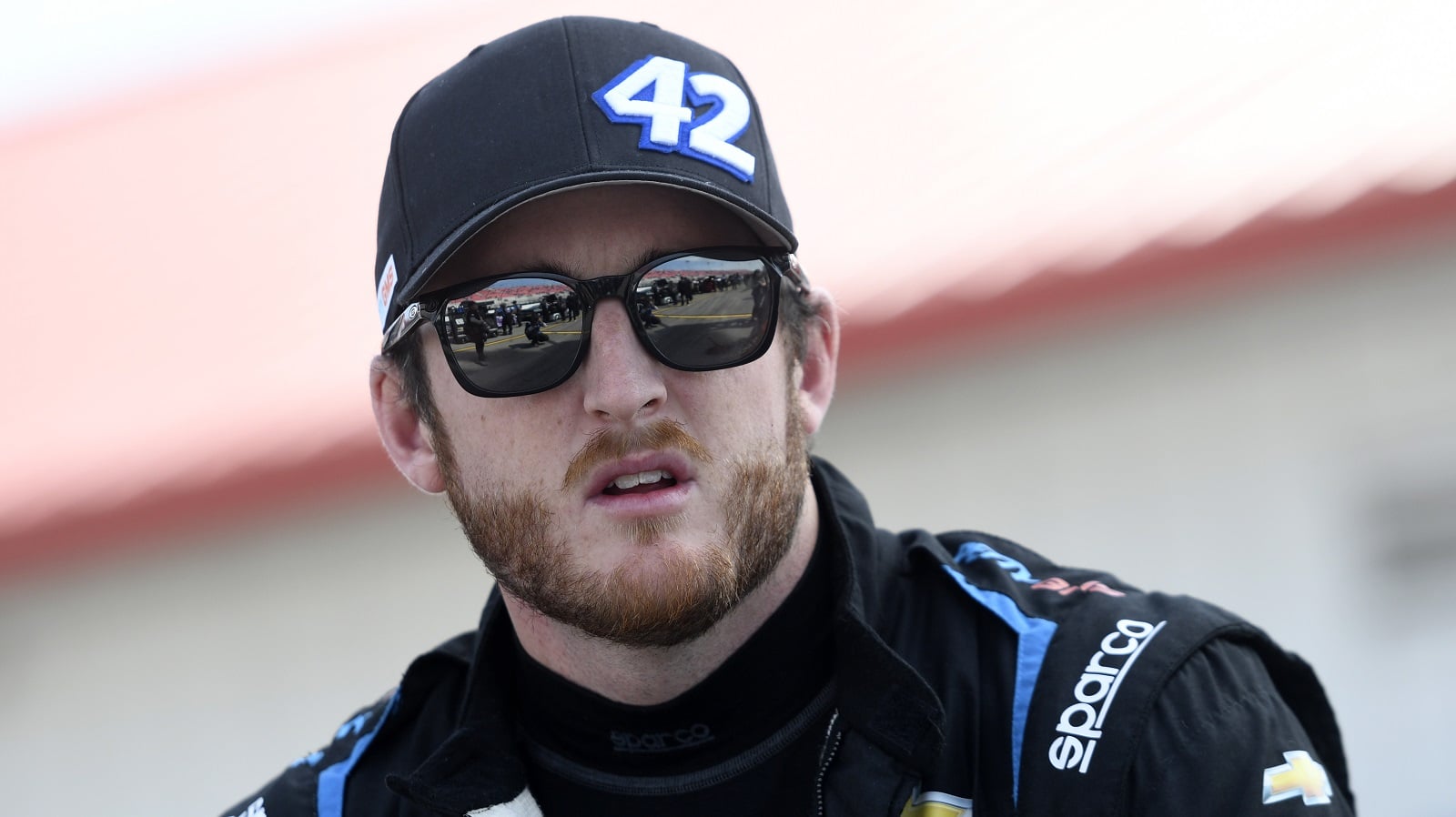 Ty Dillon Aspires to Follow the Michael McDowell Model to a Longer Cup Series Career
Ty Dillon scored a return to full-time NASCAR Cup Series racing in 2022, but the results still aren't there.
The family name will continue to carry more weight than his resume unless Ty Dillon breaks through and wins in his return to the NASCAR Cup Series. As optimistic as he's trying to be, Dillon must understand by now that time is running out.
With Sunday at Road America bringing the series to the halfway point, Dillon's only top-10 finish in the No. 42 Chevy has been 10th place on the dirt at Bristol. Still, Dillon, 30, holds out hope that he can make a Michael McDowell-like breakthrough that buys him time.
Ty Dillon is winless since the 2014 Xfinity Series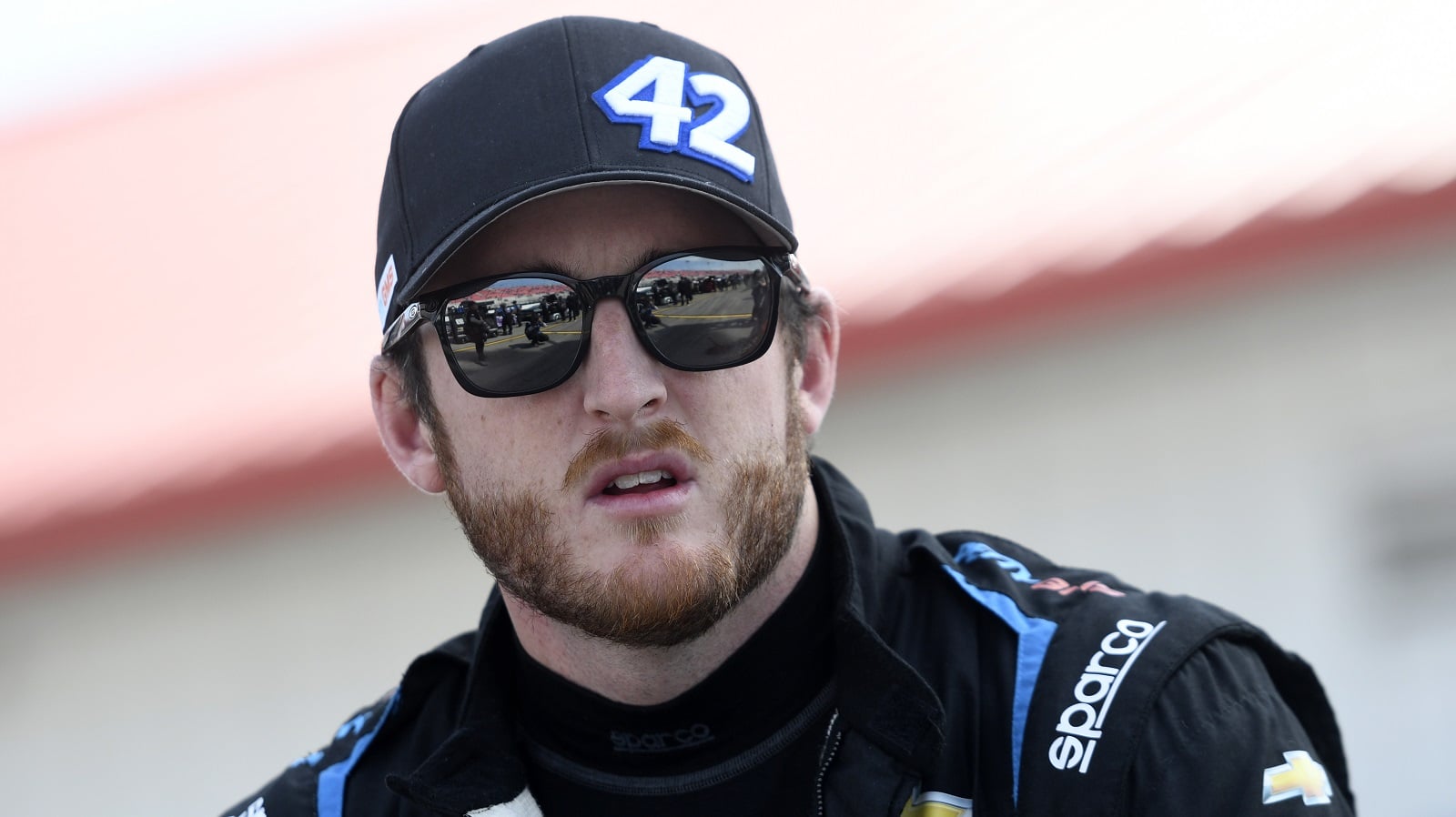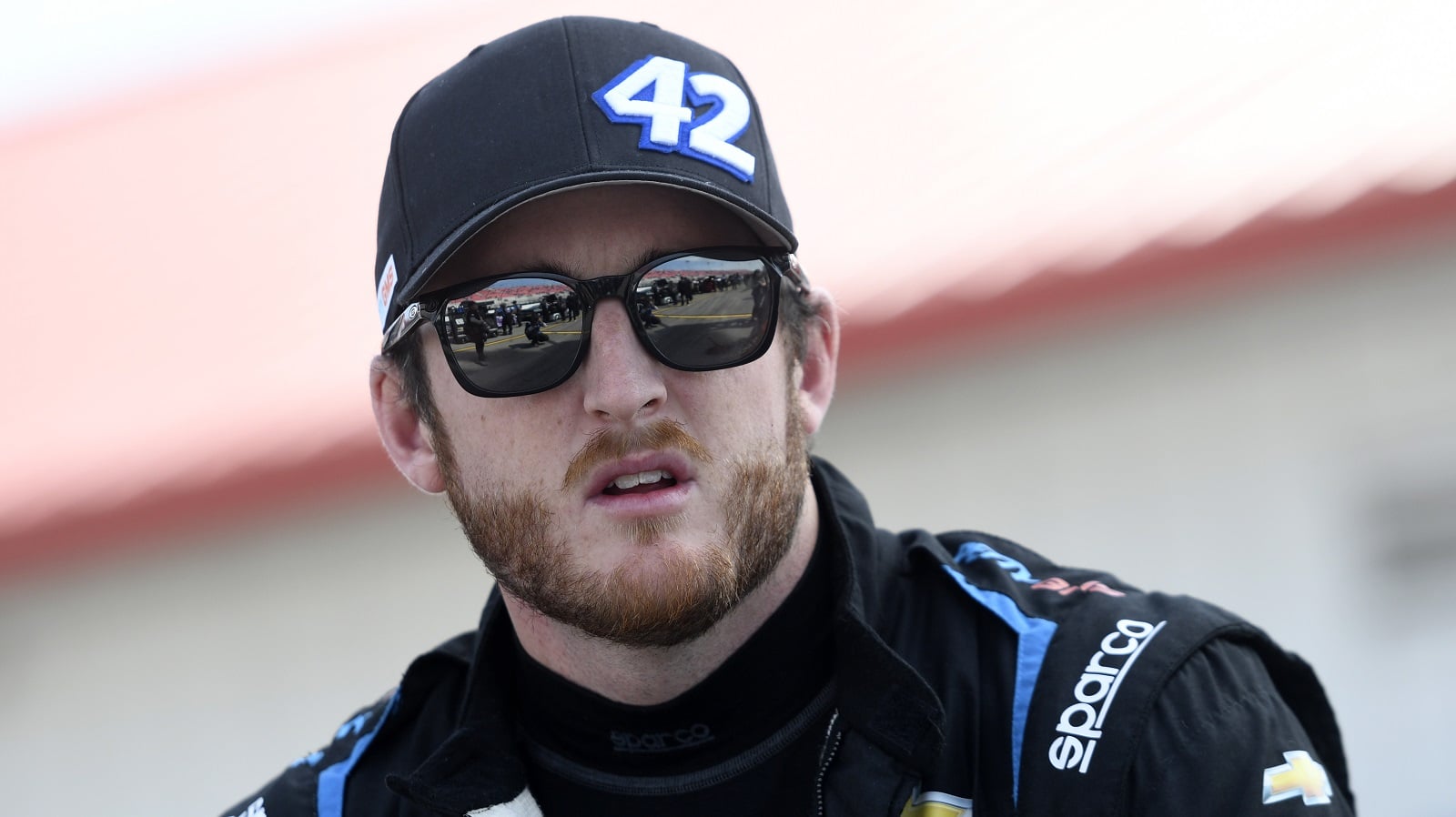 Ty Dillon has never won in 183 NASCAR Cup Series starts, and his one victory in 157 Xfinity Series starts came in 2014. The common denominator is that most of the rides in his NASCAR career have been for Richard Childress Racing or teams affiliated for RCR.
That shouldn't constitute a surprise considering the driver's father is RCR general manager Mike Dillon; his grandfather is Childress himself. Those connections have also made him of interest to Chevrolet over the years.
Dillon drove for Germain Racing from 2017-20, losing his spot when the team folded and sold its charter to 23XI Racing. He caught a few Cup Series rides last season in the Gaunt Brothers Racing No. 96 Toyota, and Dillon also ran a partial Xfinity Series with three teams.
He was a surprise selection in October as Maury Gallagher Jr. disclosed his first-year plans for GMS Racing. Less than two months later, Gallagher took charge of Richard Petty Motorsports and brought Dillon into the fold as Erik Jones' teammate.
Ty Dillon knows he caught a break
When rides open up at the NASCAR Cup Series level, there invariably are candidates at the Xfinity and truck series levels to move up. Relationships between owners and drivers matter, as does the input of manufacturers' reps. His name earned Dillon the courtesy of at least getting phone calls returned after Germain Racing folded, but the process was difficult until Gaunt Brothers and Joe Gibbs Racing offered some spots in their lineups.
"I called every owner in this garage asking for an opportunity," Dillon explained to NBC Sports last weekend during a rain delay at Nashville. "And even when I thought other manufacturers, because of my family's history, wouldn't give an opportunity, I was given opportunities. I'm so grateful for everybody last year that gave me a chance to continue to show what I can do."
This offseason could be dicey
Maury Gallagher Jr.'s infusion of cash into the former Richard Petty Motorsports has reinvigorated the organization. Erik Jones will likely need to win a race to reach the NASCAR Cup Series playoffs, but he's having a strong season and comes to Road America 16th in points. Teammate Ty Dillon is only 26th.
With Chevy drivers Noah Gragson, Josh Berry, and Justin Allgaier among those contending for the Xfinity Series championship, there are going to be candidates for promotion. Dillon's spot at Petty GMS figures to be the subject of speculation.
For his part, Dillon is hoping to catch lightning in a bottle and make a Michael McDowell-style breakthrough. Last year, a winless McDowell caught a huge final-lap break to win the Daytona 500, then followed up with eighth place on the Daytona road course and sixth at Homestead-Miami. It bought him another season, and 2022 has been his best year ever.
"I know I can win races," Dillon said. "And you know it, too. You feel in your heart, and you just want everything to come together at the right time and you've got to keep positive. … People like Michael McDowell who win races now and have made it through that time in their career, they're an inspiration to me. And I know it's going to happen."
All stats courtesy of Racing Reference.
Like Sportscasting on Facebook. Follow us on Twitter @sportscasting19 and subscribe to our YouTube channel.