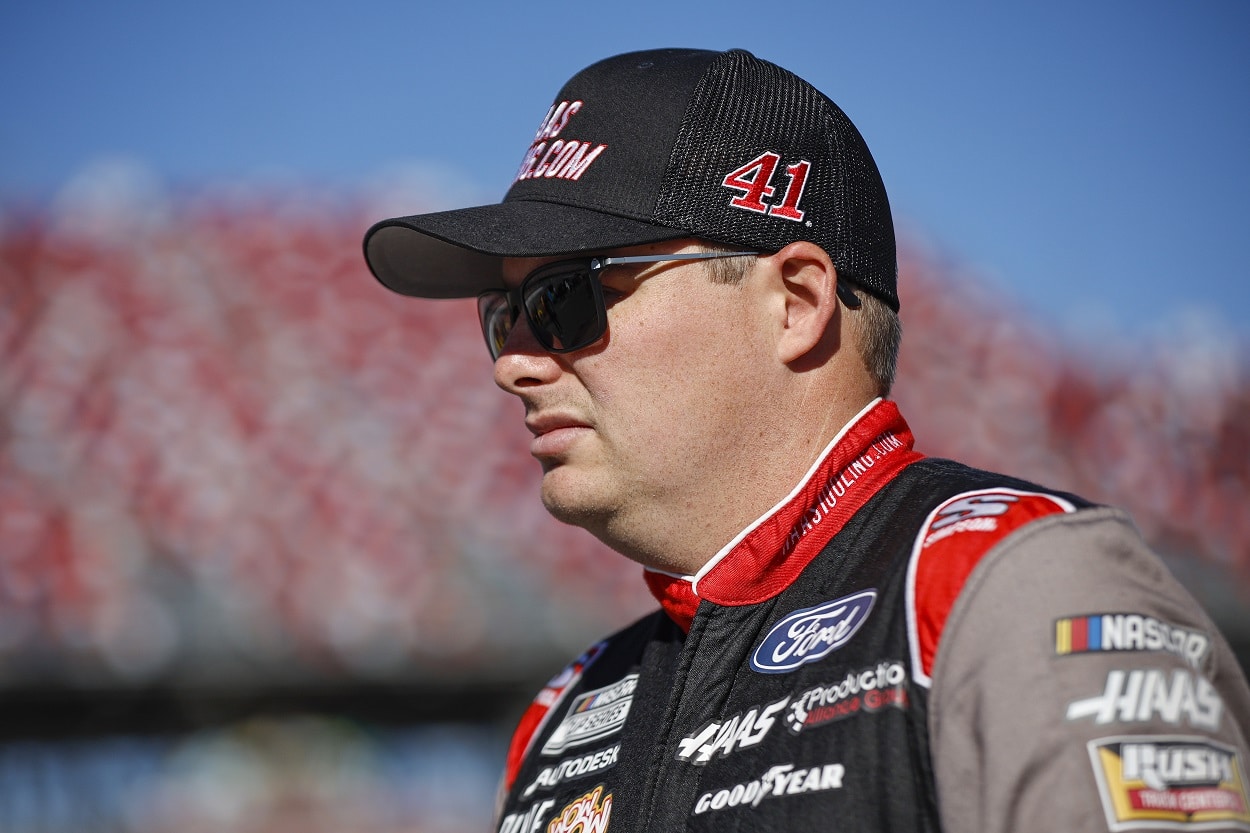 2022 NASCAR Cup Series Silly Season: Tracking the Winners and Losers
Kaulig Racing got itself a two-fer, announcing on Oct. 5 that AJ Allmendinger would take a full-time Cup Series ride in 2023 and also revealing that truck series star Chandler Smith would replace Allmendinger in the Xfinity Series.
The biggest NASCAR Cup Series question of the season was resolved with the announcement that Kyle Busch will drive for Richard Childress Racing in 2023. That led immediately to the new biggest question: What becomes of Tyler Reddick next year?The answer came at Las Vegas as Kurt Busch made room for Reddick in the No. 45 Toyota and RCR gave the driver the go-ahead to leave a year early.
The next question: Will Cole Custer still have a ride next season?
Here's the rundown on everything else in the 2022 Silly Season, starting with the latest developments:
Oct. 28: RCR reveals new crew chief for Austin Dillon
As Cup Series teams continue to backfill positions, Richard Childress Racing announced Keith Rodden is coming aboard as crew chief of Austin Dillon's No. 3 Chevrolet next season. He replaces Justin Alexander, previously announced as the new director of vehicle performance for RCR.
Alexander has been the crew chief on all four of Dillon's Cup Series wins.
Rodden comes to RCR from the Motorsports Competition NASCAR strategy group at General Motors, where he focused on optimizing Chevy teams' efficiency in gathering useful data from test tracks, practice sessions, and live racing. He has an extensive background as a crew chief or engineer at Hendrick Motorsports, Evernham Motorsports, Richard Petty Motorsports, Team Red Bull, and Chip Ganassi Racing. His most recent stint as a crew chief was on Kasey Kahne's car at HMS.
Oct. 25: Luke Lambert following Noah Gragson to Petty GMS
Petty GMS his dipped down into JR Motorsports again by hiring crew chief Luke Lambert, keeping intact his year-long working relationship with Noah Gragson, who is coming over to drive the No. 42 Chevy in 2023. Lambert and Gragson won eight Xfinity Series races, including four in a row, in their first season. Lambert took over Gragson's car after Dave Elenz left last offseason to become the crew chief for Erik Jones at Petty GMS.
Lambert started as a race engineer at Richard Childress Racing and then Roush Fenway Racing. As a Cup Series crew chief, he has posted one win in 332 starts while working on the cars of Jeff Burton, Ryan Newman, Daniel Hemric, and Chris Buescher.
Gragson replaces Ty Dillon as the driver, and Lambert replaces Chad Norris as the crew chief. Norris assumed the role in mid-September following the departure of Jerame Donley.
Oct. 18: Ty Dillon lands another chance
Spire Motorsports' driver lineup in the 2023 NASCAR Cup Series season will consist of Corey LaJoie and Ty Dillon.
LaJoie, 31, is wrapping up his second year with Spire and fifth in the series. He is 31st in the points standings on his way to his worst finish thus far for a full season. LaJoie has five top-10 finishes in 197 career starts. Spire announced that LaJoie crew chief Ryan Sparks will remain in that role but has also been promoted to director of competition.
Dillon, 30, is finishing up his first season with Petty GMS but was informed in midseason that he would not return net year in order to make room in the No. 42 Chevy for Noah Gragson. He is 29th in points heading to Homestead-Miami.
In 199 Cup Series starts, Dillon has recorded seven top-10 finishes.
Spire Motorsports started in 2019, and next season will be its first with two full-time drivers. Justin Haley scored in improbable win in the rain-shortened 2019 summer race at Daytona, but there's been nothing noteworthy in the way of results since.
Team Grade: C
Oct. 17: Stewart-Haas Racing faces a Cole Custer decision
Cole Custer's future has been in play all season. After winning once in his first year at Stewart-Haas Racing, the driver of the No. 41 Ford has done little over the past two seasons.
According to The Associated Press, co-woner Gene Haas wants to bring Custer back to SHR in 2023, but partner Tony Stewart prefers having Ryan Preece that Custer's ride. Preece has been serving as a reserve driver for the organization since JTG-Daugherty cut back to just one car after last season.
Oct. 15: Kurt Busch, Tyler Reddick reveal 2023 plans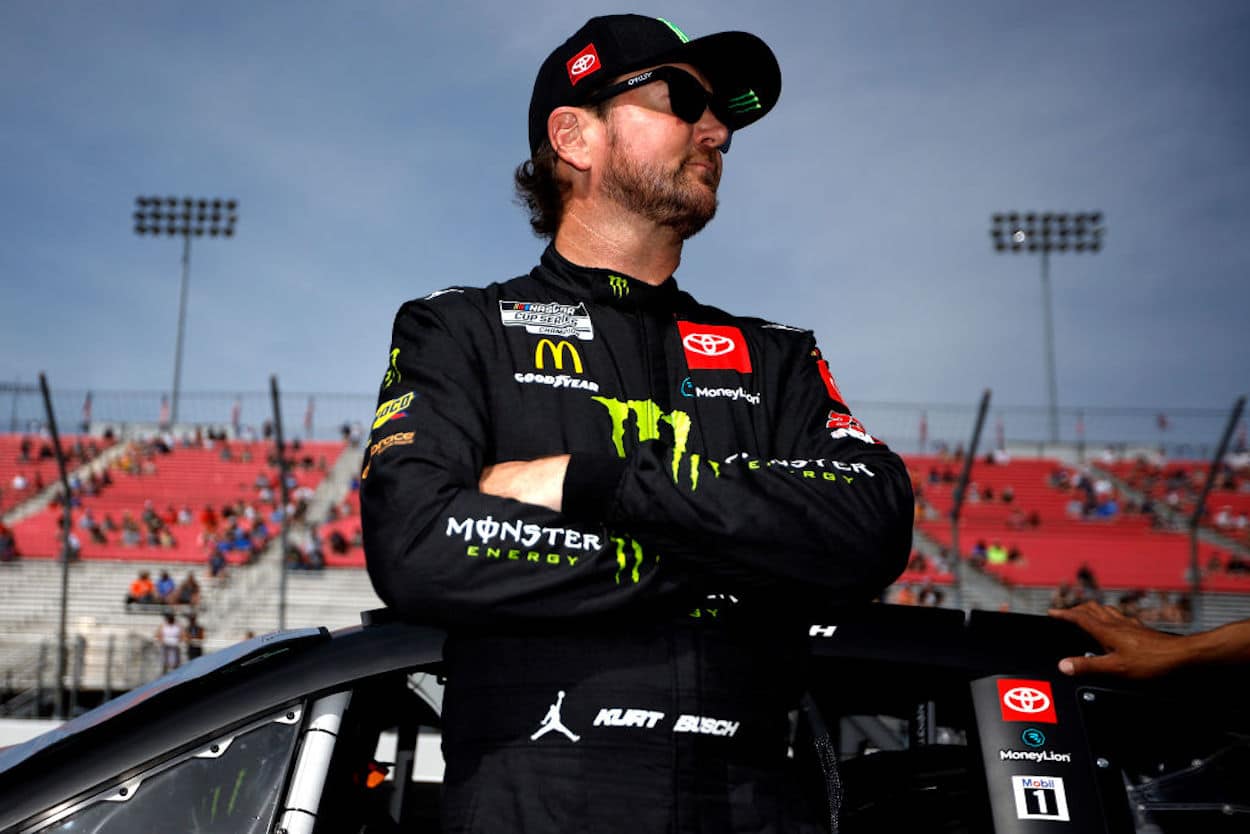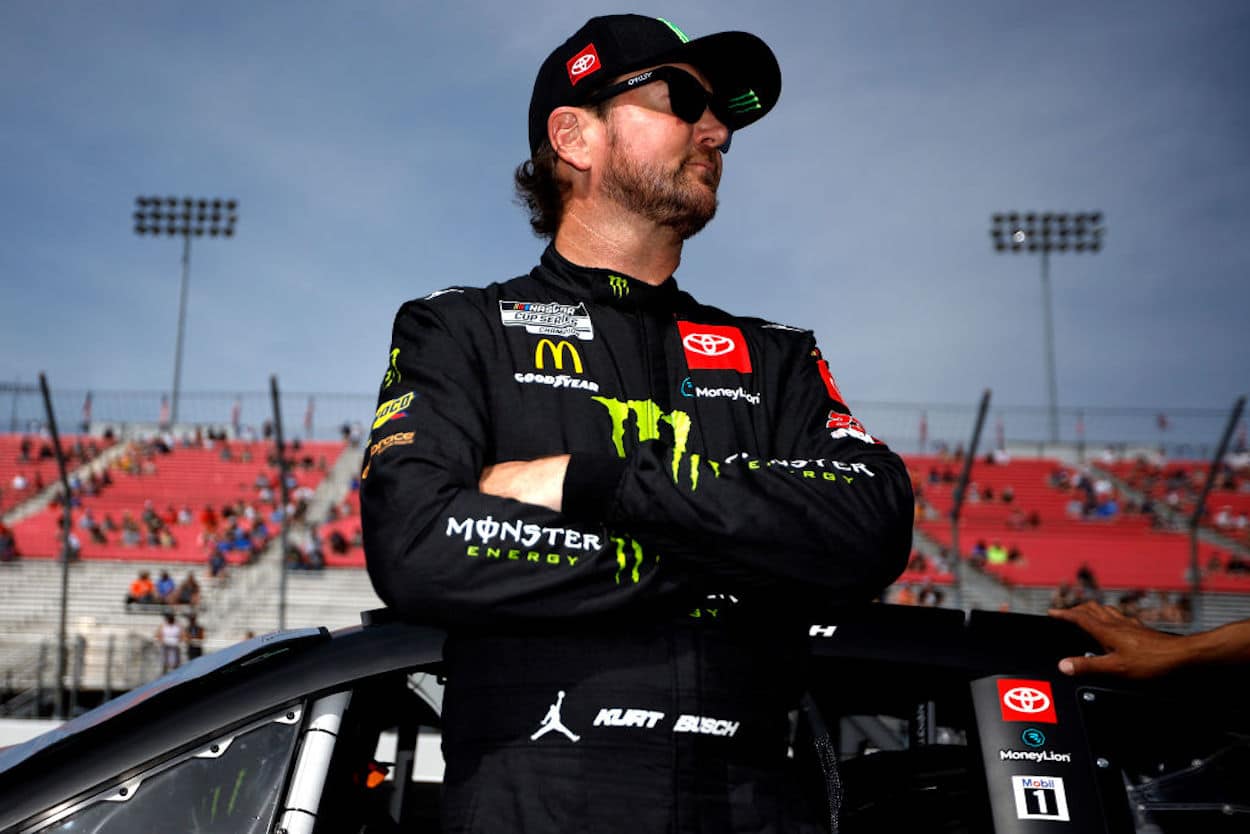 Kurt Busch hasn't ruled out racing again in 2023, but he announced he won't come back to the Cup Series full-time. How he might fit it at 23XI Racing isn't clear, because the team said it has reached agreement with Richard Childress Racing to allow Tyler Reddick switch teams a year earlier than previously planned.
Busch, 44, the winner of 34 Cup Series races and one season championship, has been out of action since crashing during qualifying at Pocono in July. Ty Gibbs has filled in for him since, but curiosity about how drivers would fit in at 23XI began quickly once Tyler Reddick revealed he would leave RCR after next season.
The speculation began almost immediately that there was no way Reddick could stick with RCR as a lame-duck driver in 1023, and then Richard Childress signed Kyle Busch for next season. With Kurt Busch giving up the No. 45 Toyota, the door opened for Reddick to arrive next season, and now both 23XI and RCR have full lineups in place.
23XI team grade: B+
Oct. 14: Blake Harris will move from Front Row Motorsports to Hendrick Motorsports
Hendrick Motorsports had filled the most prominent vacancy in the organization by hiring Blake Harris to work as Alex Bowman's crew chief next season.
The job on the No. 48 Chevy opened up when Greg Ives announced before the playoffs that he was going to step down from the box after five full seasons. He broke in with Dale Earnhardt Jr. in 2015 and has 10 victories on his resume.
Harris made his debut as a crew chief this season at Front Row Motorsports on Michael McDowell's No. 34 Ford. Before that, he was the car chief on Martin Truex Jr.'s car.
Oct. 5: Kaulig Racing hands the No. 16 Chevy to AJ Allmendinger full-time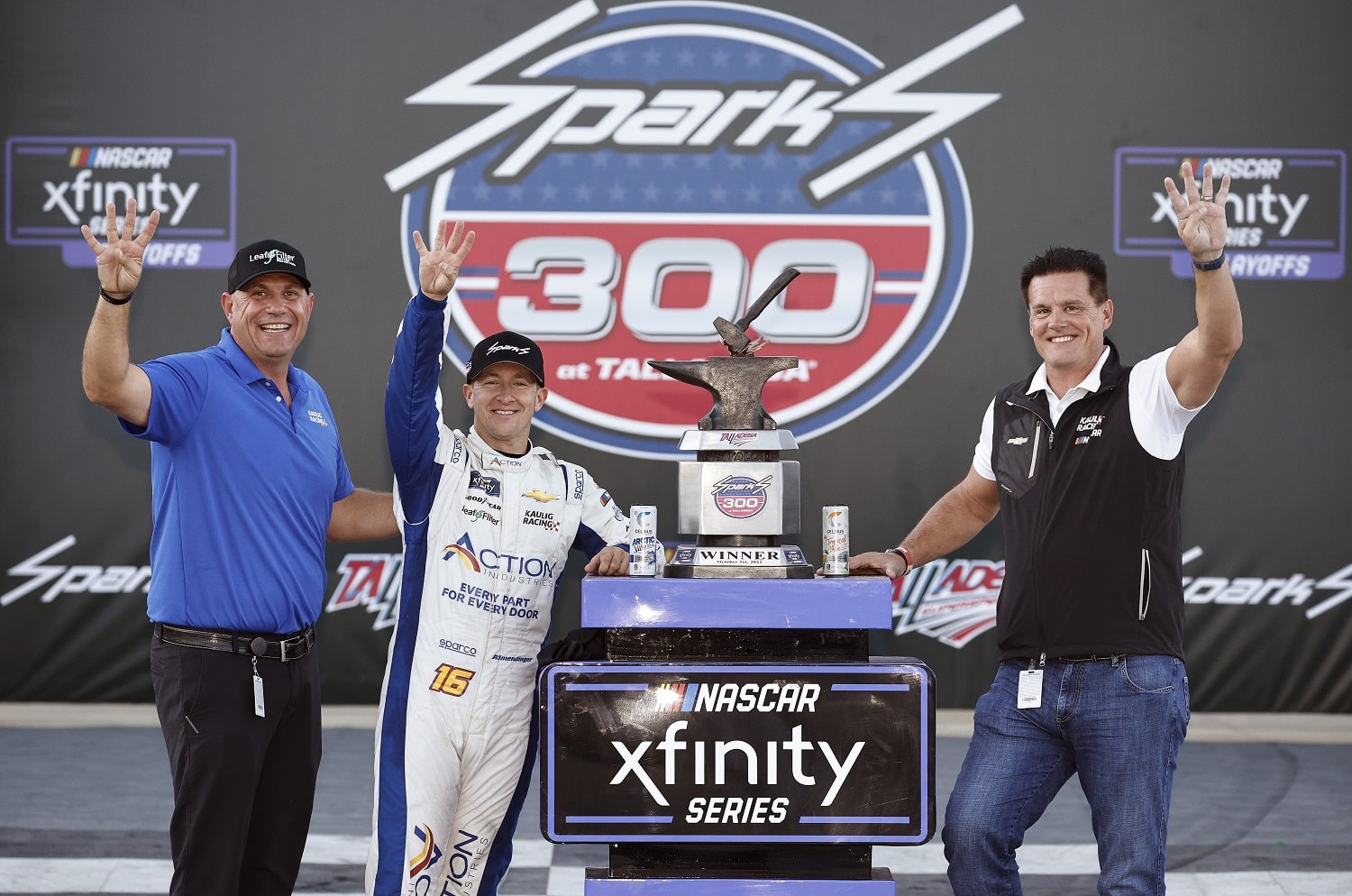 Kaulig Racing got itself a two-fer, announcing that AJ Allmendinger is taking a full-time Cup Series ride in 2023 and also revealing that truck series star Chandler Smith would replace Allmendinger in the Xfinity Series.
Allmendinger is contending for the current Xfinity title but has also been running a partial Cup Series schedule at Kaulig Racing. He's a veteran of NASCAR's top Series, beginning with Team Red Bull in 2007, and has established himself as a superb driver on road courses.
Kaulig owns two Cup Series race victories, both on road courses. Now that he'll be driving full-time, outfoxing the field on another road course would almost certainly put him into the playoffs, which would be a first for the fledgling Cup Series organization.
The Kaulig decision was made easier when Noah Gragson, one of the drivers sharing the No. 16 Chevy this season, revealed over the summer that he will drive for Petty GMS in 2023. Allmendinger and Gragson are two drivers in a crowded field of top contenders for the Xfinity championship next month in Phoenix.
Team grade: B
Sept. 16: Kyle Larson extends his Hendrick Motorsports deal
Kyle Larson has signed a three-year contract extension that keeps him at Hendrick Motorsports through 2026. The reigning NASCAR Cup Series champion joins teammates Chase Elliott (through 2027) and William Byron (2025) in committing beyond next season.
Team grade: B
Sept. 13: Kyle Busch will leave Joe Gibbs Racing for Richard Childress Racing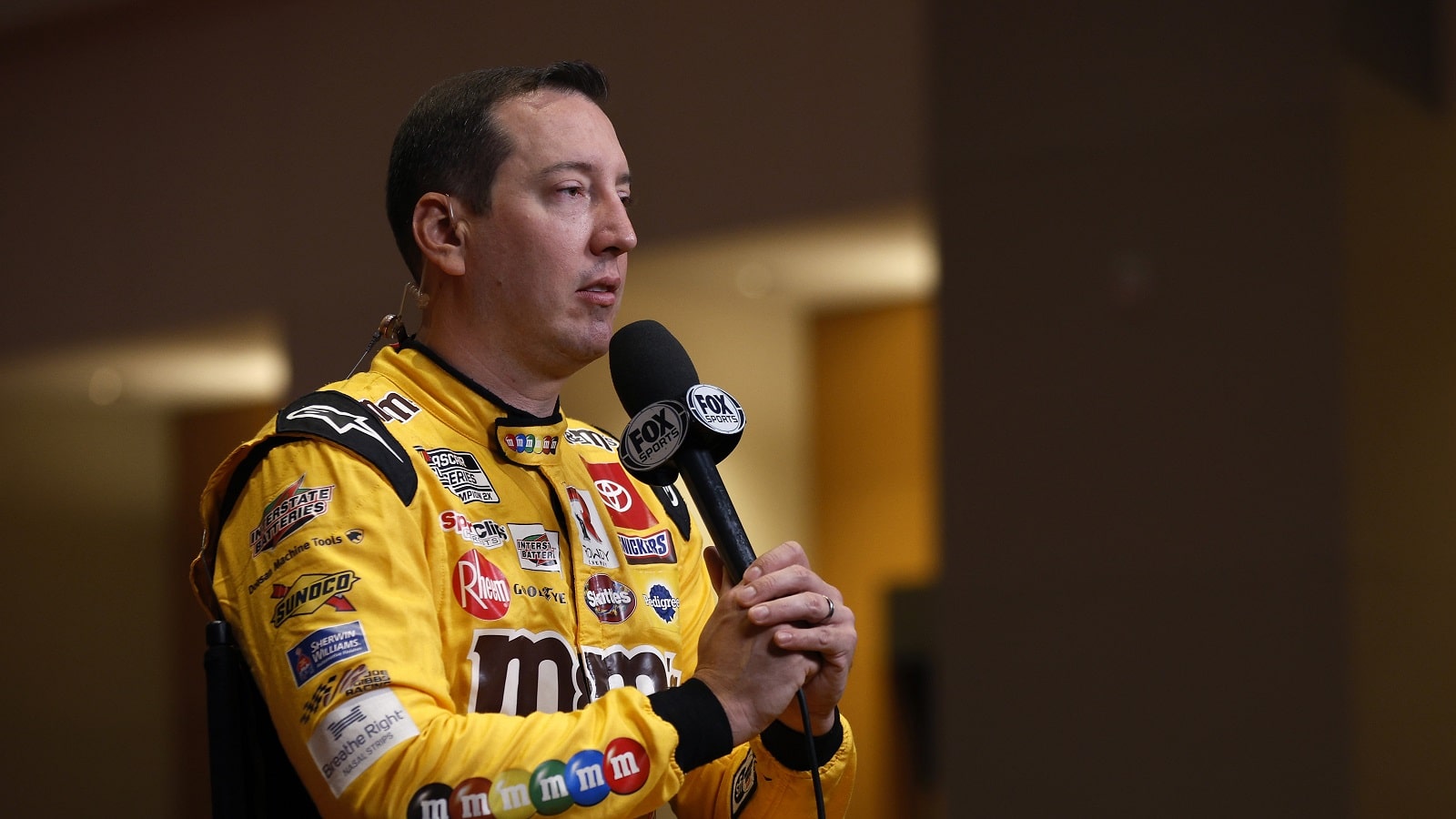 The decision was more than a year in the making, beginning last summer with Mars, Inc., informing Joe Gibbs Racing that it would no longer be a NASCAR team sponsor in 2023. The JGR people searched high and low to find sponsors to make up the impending $20 million to $25 million hole in the budget of the No. 18 Toyota of Kyle Busch, but nothing came to fruition.
Thus, Busch made the announcement two weeks into the Cup Series playoffs that he will drive for Richard Childress Racing beginning next season. He will take over the No. 8 Chevy that Tyler Reddick will surrender after the season. Richard Childress said Reddick will remain under contract for next season before leaving for 23XI Racing in 2024. However, that doesn't necessarily mean RCR will run a third car if Childress can't land a charter.
Busch has a combined 224 victories across all three NASCAR national series, including 60 in the Cup Series. Now that the matter of his Cup Series status is settled, there is still the issue of what happens to Kyle Busch Motorsports, a Toyota team in the truck series. Busch expects to move that team to Chevrolet but said the size of the team hasn't been determined.
Team Grade: A-minus
Sept. 13: Petty GMS continues setting the table for 2023
The Petty GMS team announced Chad Norris will serve as Ty Dillon's crew chief on the No. 42 Chevy for the remainder of the Cup Series season, replacing Jerame Donley.
Norris was last a Cup Series crew chief in 2012, working with drivers Carl Edwards and Ricky Stenhouse Jr. He has worked since in the Xfinity and Camping World Truck series.
Sept. 2: Austin Dillon will have a new crew chief in 2023
Justin Alexander, won't return as Austin Dillon's crew chief in the 2023 season, according to Bob Pockrass from Fox Sports. Alexander said the decision was his call, with family considerations likely a key factor, and that he does not yet have plans for next year.
All four of Dillon's Cup Series wins have come with Alexander atop the No. 3 box.
Aug. 26: Daniel Suarez's future was never in doubt
Trackhouse Racing announced Daniel Suárez will continue to drive the No. 99 Chevrolet in 2023. Suárez had said since mid-summer that a deal was imminent, so the contract extension surprises no one.
Suárez, 30, is in his sixth Cup Series season and second with Trackhouse as the new team's original driver . He scored his first Cup Series win in June at Sonoma Raceway.
Team grade: B
Aug. 26: Greg Ives leaving as Alex Bowman's crew chief
All 179 of Bowman's starts at Hendrick Motorsports since 2016, when he filled in for Dale Earnhardt Jr., have been with Greg Ives calling the shots as crew chief. That will come to a conclusion at the end of the season as Ives, 42, announced he is stepping down. The pair has won seven races together, and Bowman is heading back to the playoffs.
Ives indicated that he is remaining in the Hendrick Motorsports organization, and there's undoubtedly room for a meaningful assignment. HMS is spearheading the effort to run a Garage 56 entry at Le Mans next season, and there is speculation the company will expand its Xfinity Series presence beyond the part-time car its Cup Series drivers used this summer.
Aug. 25: Front Row Motorsports letting Zane Smith expand his horizons
Zane Smith is in the thick of the battle for his first Camping World Truck Series championship. However, the driver and his team are getting their ducks, er trucks, in a row for 2023.
Smith will drive another full season in the truck series, but Front Row Motorsports will give him a car for the Daytona 500 and some other Cup Series races. Additionally, they'll look for a partner in the Xfinity Series who can give Smith some rides.
The new deal takes Smith out of the conversation for driving in the Cup Series with another team. That was somewhat of a longshot possibility, but Smith impressed while filling in for Christopher Buescher at Gateway this summer.
Team grade: A
Aug. 24: Joey Logano staying put at Team Penske
Joey Logano, 32, the 2018 NASCAR Cup Series champion, has a new long-term contract with Team Peske, the parties announced. The organiaztion also recently signed Ryan Blaney to an extension.
Logano arrived at Team Penske in 2013 and has scored 27 of his 29 Cup Series victories there.
"Over the last 10 years, Joey has become such an important part of Team Penske and we know he will continue to be a leader and a winner with the No. 22 Ford team well into the future," Roger Penske said in the announcement. "Joey is a great champion of our sport and we are proud of how he continues to produce for our team and represent all of our partners, including Shell, Pennzoil and Ford. He also brings veteran leadership to our program, serving as a great mentor and teammate to both Ryan and Austin (Cindric)."
Team Grade: B+
Aug. 19: Aric Almirola has had a change of heart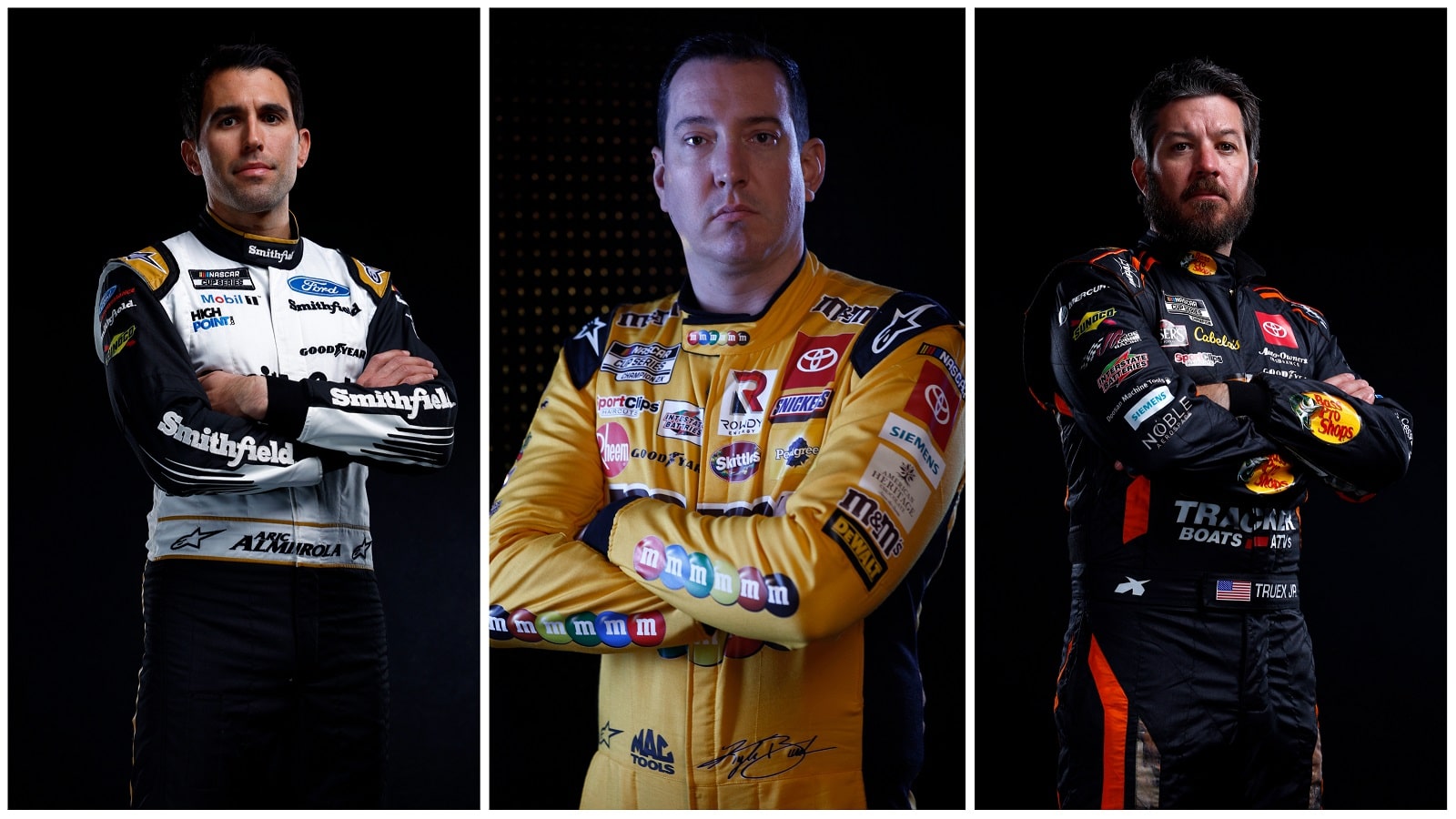 Aric Almirola is no longer retiring after the Cup Series season, Motorsport reported. Stewart-Haas Racing was able to convince him to return as part of its strategy to keep the lucrative Smithfield Foods sponsorship arrangement.
After saying on Jan. 10 that this would be his last season in the NASCAR Cup Series so that he could spend more time around his children, Almirola said on July 10 that he was re-evaluating his options.
The formal announcement on the new deal came a week after the Motorsport report. The biggest news is that the contract runs through at least 2024.
Jan. 10 grade: C+
New grade: B
Aug. 17: Team Penske locks in Ryan Blaney
Team Penske and Ryan Blaney announced a long-term agreement keeping the reigning NASCAR All-Star Race champion in the No. 12 Ford. Blaney, 28, joined Team Penske in 2012 and has won seven races since going full-time in the Cup Series midway through the 2015 season.
"Team Penske has been family to me for 10 years, so I'm incredibly excited to continue with this family for the future," Blaney said in the announcement. "Roger Penske is a legend in our sport, and I've always said getting to drive for him is something everyone dreams of doing."
Team grade: A
Aug. 12: Bubba Wallace and 23XI announce extension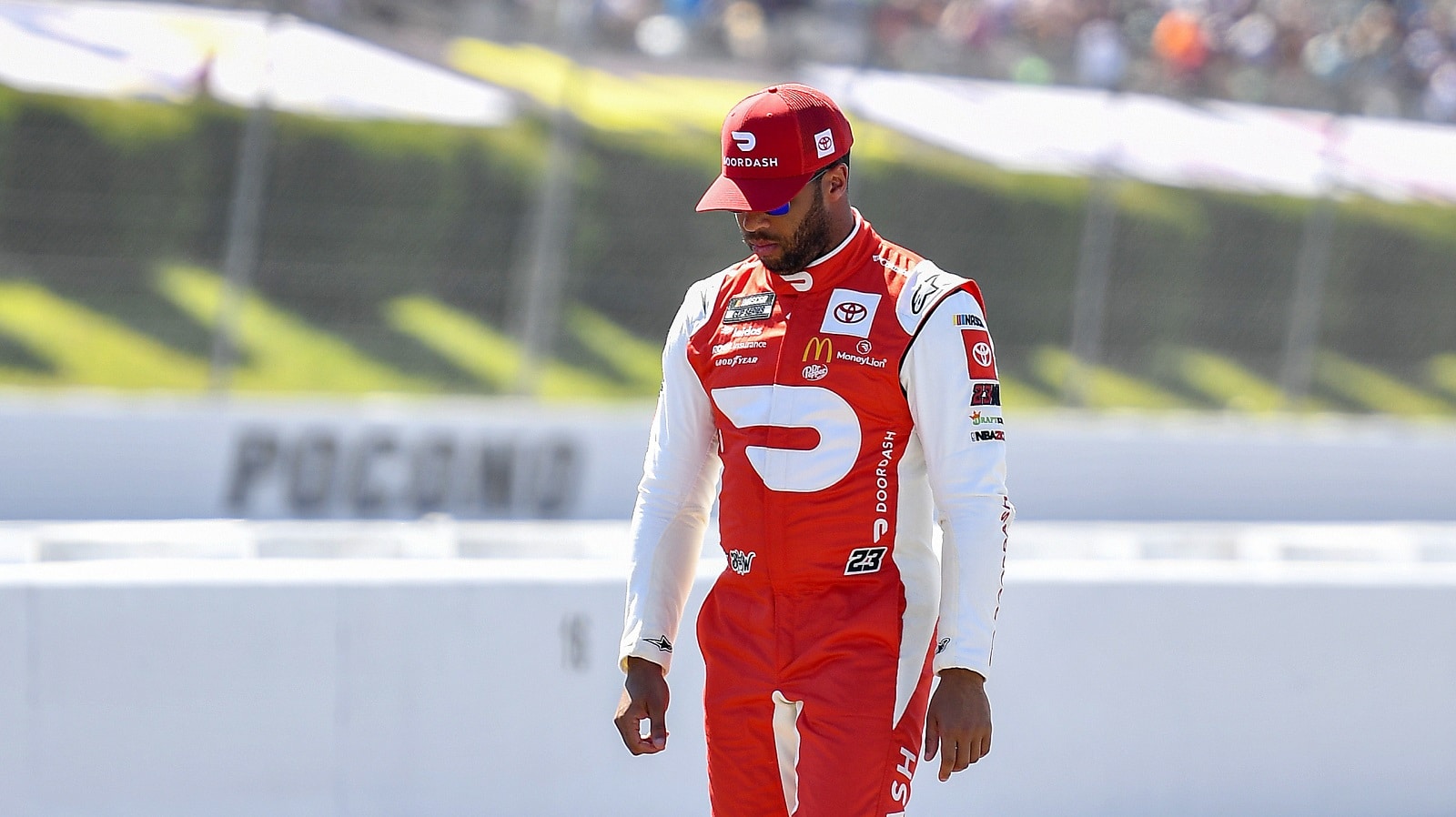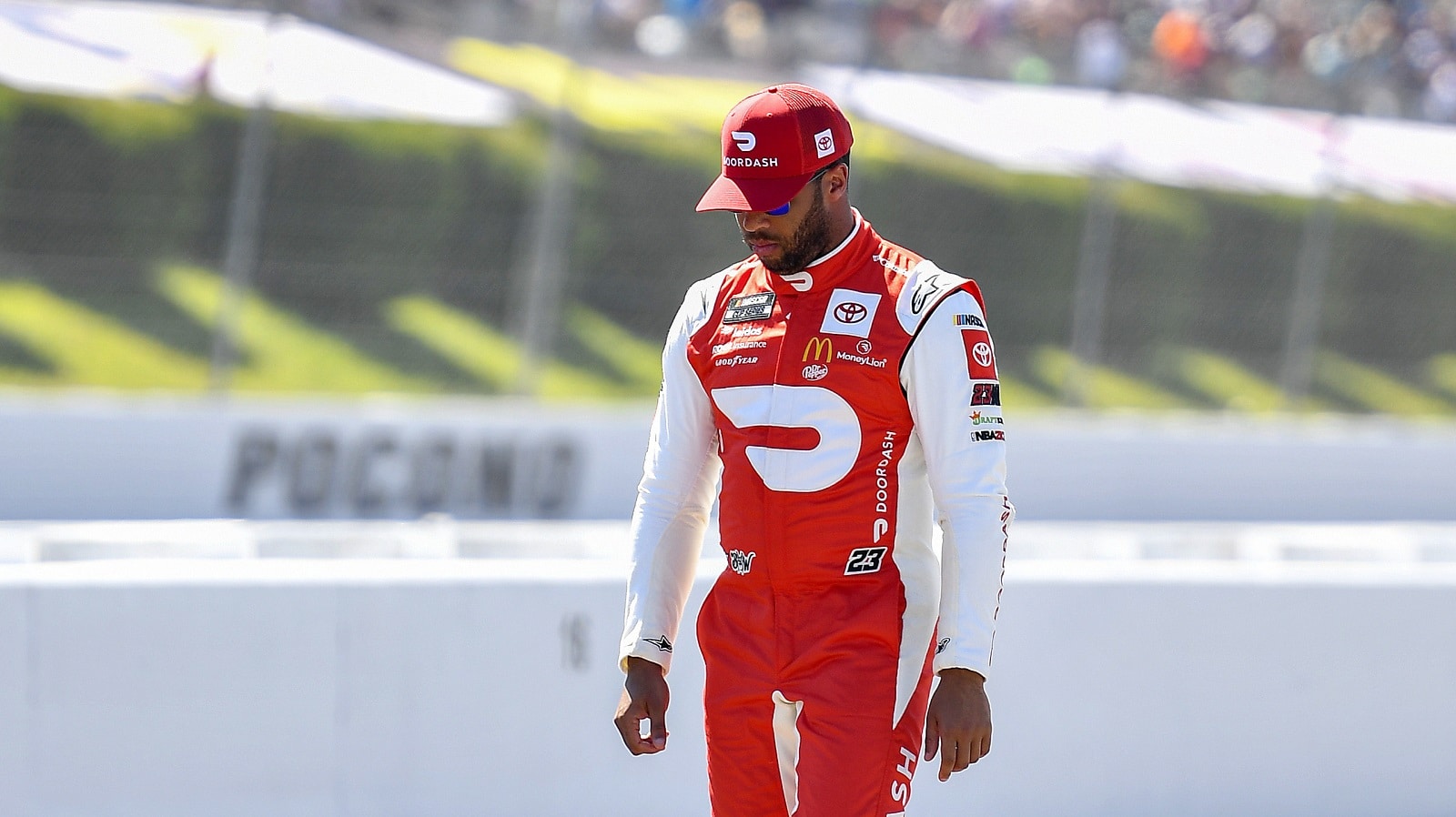 The 23XI Racing team announced Bubba Wallace has signed a multi-year extension to continue driving the No. 23 Toyota, a development that surprises absolutely no one.
"This is super cool, and I've felt right at home from day one," Wallace told NASCAR.com. "So it's nice to continue the relationship, continue the partnerships with our sponsors and keep moving forward. So thankful for the opportunity, for sure."
Wallace was the team's first driver when Michael Jordan and Denny Hamlin launched 23XI last season. Wallace rewarded them with a victory in the rain-shortened Talladega playoff race.
The organization did not disclose the length of the contract extension.
Second place at Michigan last weekend gave Wallace four straight top-10 finishes after largely struggling for the first half of the season.
Team grade: B+
Aug. 10: Petty GMS signs Noah Gragson to multi-year deal
Realistically, Noah Gragson doesn't figure to be much of an immediate factor in the NASCAR Cup Series; the limited schedule he's run this year for Kaulig Motorsports and Beard Motorsport offers some foundation, but there is plenty left to learn.
Still, Petty GMS has made the wise move by handing Gragson the keys to the No. 42 Chevy. Aside from being an instant improvement over Ty Dillon on the track, he'll bring the organization attention off it. Paired with Erik Jones, he gives Maury Gallagher and Richard Petty a shot at evolving into the best small team in the sport's top level.
The temperament might not quite right just yet, but Gragson, 24, has the pedigree. He drove in the truck series for Kyle Busch's team and is an Xfinity Series veteran with Dale Earnhardt Jr.'s organization. Now, he's going to work for Richard Petty, the seven-time NASCAR champion.
Team grade: A-
July 30: Erik Jones re-signs with Petty GMS
The arrival of Maury Gallagher as the team principal last December has transformed the former Richard Petty Motorsports. Gallagher scuttled plans for his own team and instead doubled the size of Petty GMS to two cars.
Gallagher and Petty had been keen to keep Erik Jones for a third season and beyond, and they made that happen one day before the race on the Indianapolis road course.
Jones hasn't won since 2019, but he is having a solid season, even if he falls short of a playoff berth for the third straight year. He brings continuity to an organization actively and could be a good influence on newcomer Noah Gragson.
Team grade: B+
July 16: Petty GMS reveals Ty Dillon will not return in 2023
This was framed as a mutual decision, but it clearly was a firing. Dillon wants to remain in the NASCAR Cup Series; regardless of family connections, there won't be a hot market for a driver who is winless, with seven top-10 finishes, in 188 career starts.
Dillon hasn't been blessed with great equipment, including four full seasons at Germain Racing, and consistently finishes on the good side of the average start/finish metric. However, Petty GMS is looking to gain ground on rival small teams. Dillon had to go, and it's up to the team to make an upgrade in the No. 42 Chevy.
Team grade: B
July 12: Tyler Reddick to compete for 23XI Racing beginning in 2024
Richard Childress Racing had Tyler Reddick locked up through the end of next season, so no one saw the shocker of the year coming. Though the two-car 23XI Racing team doesn't technically have a seat available yet, Michael Jordan and Denny Hamlin signed Reddick to drive for it beginning in 2024.
Richard Childress was understandably upset upon learning the news, but the best move for RCR is to bite the bullet and keep Reddick in the No. 8 Chevy for the duration to collect the owner points and the associated Cup Series payouts based upon three years of performance.
As for 23XI, Kurt Busch is presumed to be ready to retire after a 2023 farewell tour. That may not stop the team from pursuing a third charter, however, in order to continue expanding.
Driver grade: B (For a presumed big bump in pay)
23XI grade: A
June 24: Ricky Stenhouse Jr. signs extension with JTG Daugherty
Sponsorships with Kroger and Sunny D must be rock-solid. That's the only explanation for JTG Daugherty announcing a multi-year extension for Ricky Stenhouse Jr. in the No. 47 Chevy.
To be brutally frank, there's little that stands out on Stenhouse's driving record other than a propensity for getting caught up in wrecks. When he does finish, it's likely to be on the lead lap only half the time. Some of the fault there certainly lies with the team, but still …
This looks an awful lot like JTG Daugherty going the safe route money-wise instead of taking the low-risk gamble of bringing in a prospect who could grow into something other than perpetual 22nd- and 28th-place finishes.
Team grade: D
June 24: Martin Truex Jr. will remain at Joe Gibbs Racing in 2023
Of all the veteran drivers, Martin Truex Jr. started the season as the most likely to make 2022 his last year in NASCAR. However, Truex, 42, shut down the speculation just as it was intensifying. He still did not have his new deal finalized at the time of the announcement, but a one-year contract reportedly was in the works.
Truex enters August fourth in points but winless, putting a playoff berth at risk. He certainly still possesses the skills necessary to run at the front and get back to Victory Lane. Keeping him in place benefits JGR just in case Kyle Busch does not return next season.
Team grade: A-
Jan. 6: Ryan Preece joins Stewart-Haas Racing as a reserve driver
Sponsorship money almost certainly tilted the scales when JTG Daugherty Racing opted to keep Ricky Stenhouse Jr. instead of Ryan Preece last fall as it dropped down to a one-car garage. There had been no discernable difference between the two in on-track performance over the last three seasons.
With COVID-19 still a marginal concern and knowing Aric Almirola was going to announce his retirement, Stewart-Haas Racing signed Preece as its reserve driver, a luxury for smaller teams but not a bad idea for a three- or four-car shop.
The idea was to find Preece some Xfinity and truck series races to stay sharp but also keep him available in the event of an emergency. When the Almirola announcement came four days later, some assumed Preece was getting the No. 10 Ford in 2023. The report on Aug. 19 that Almirola is coming back next season is bad news for Preece unless SHR deals Cole Custer worse news by cutting him loose.
Original driver grade: B
Current driver grade: D
Like Sportscasting on Facebook. Follow us on Twitter @sportscasting19 and subscribe to our YouTube channel.
Got a question or observation about racing? Sportscasting's John Moriello does a mailbag column each Friday. Write to him at [email protected]
RELATED: Keeping Erik Jones Gives Petty GMS the Lead in Silly Season