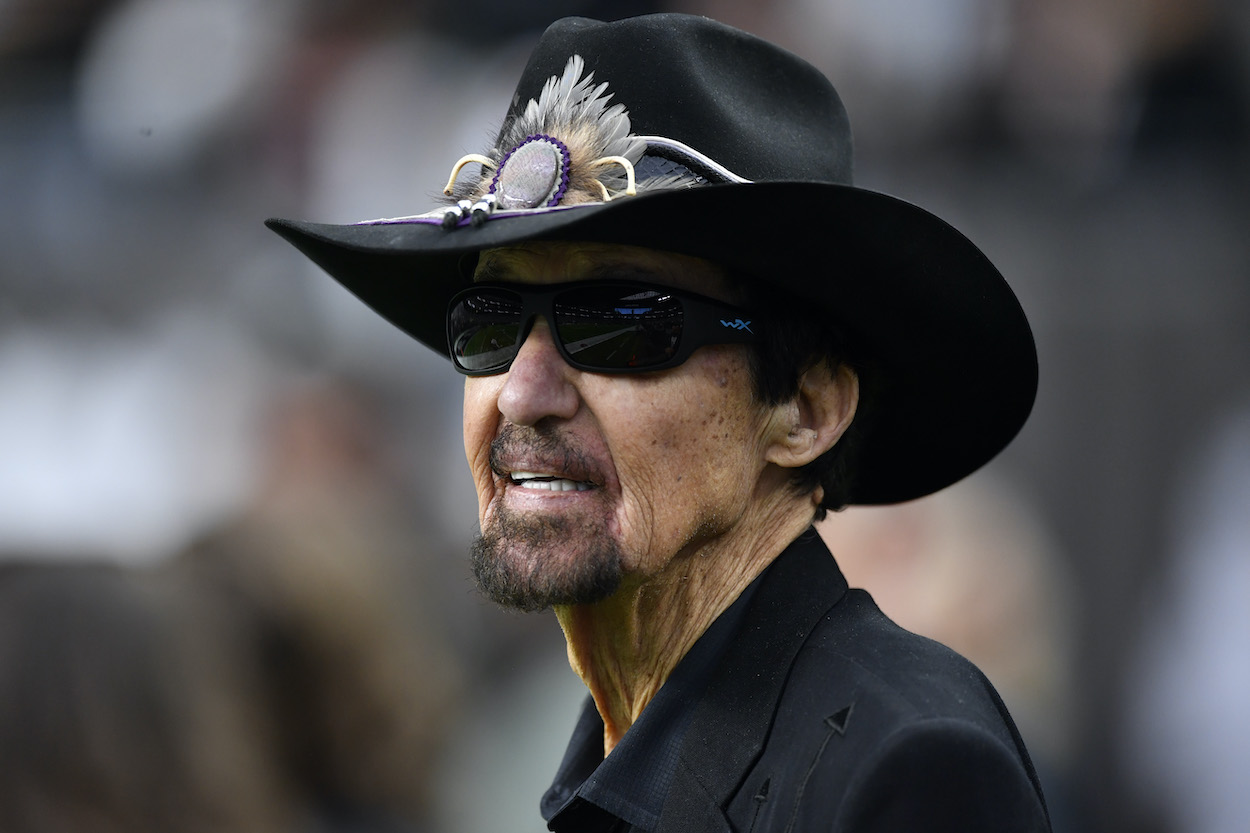 Richard Petty Doesn't Mince Words and Fires Shot at Previous Business Partner: 'We Want Somebody That Wants to Win; Some of Our Partners Before Have Been Just Investors'
Richard Petty talked excitedly about the future of his race team and its partnership with GMS Racing but also didn't mince words in firing a shot at his previous business partner.
Richard Petty is recognized as one of the GOATs in NASCAR with 200 wins and seven championships to his credit. However, in the last decade or so, the Richard Petty Motorsports (RPM) racing team has been anything but great.
Last week Petty fans found themselves cautiously optimistic when the team announced it had agreed to sell a majority interest to GMS Racing. This week, Petty and the new team held a press conference at the NASCAR Hall of Fame and talked about an exciting future. Interestingly, The King also didn't hold back and took a parting shot at his former business partner. 
GMS Racing buys majority interest in Richard Petty Motorsports 
Richard Petty has experienced some lean times in recent years. After Petty Enterprises earned 268 wins and a staggering 10 NASCAR championships from 1949-2008, RPM, which was formed in a merger between Petty Enterprises and Gillette Evernham Motorsports in 2009, has managed to earn just five Cup wins.
During this same time, the team has been under the ownership of Andrew Murstein and Medallion Financial Corp., which purchased a majority interest in the company in late 2010.
Last week, GMS Racing owner Maury Gallagher announced the purchase of that majority interest for $19.1 million that included the team's two charters.
Petty doesn't hold back in his criticism about previous ownership
This week, it became official as Richard Petty and Maury Gallagher made a joint announcement of the new team at the NASCAR Hall of Fame in Charlotte. Petty will serve as the team's chairman. 
During the announcement, the 84-year-old talked about looking forward to the future but also couldn't help but talk about the past and what he viewed as the reason for a lack of success. 
"We want somebody that wants to win. Some of our partners before have been just investors and so a lot of times it didn't work," Petty candidly admitted. "We wanted to work with somebody that knew about racing, wanted to race, wanted to be a winner, wanted to spend the money in the right place."
Erik Jones comments about future with new organization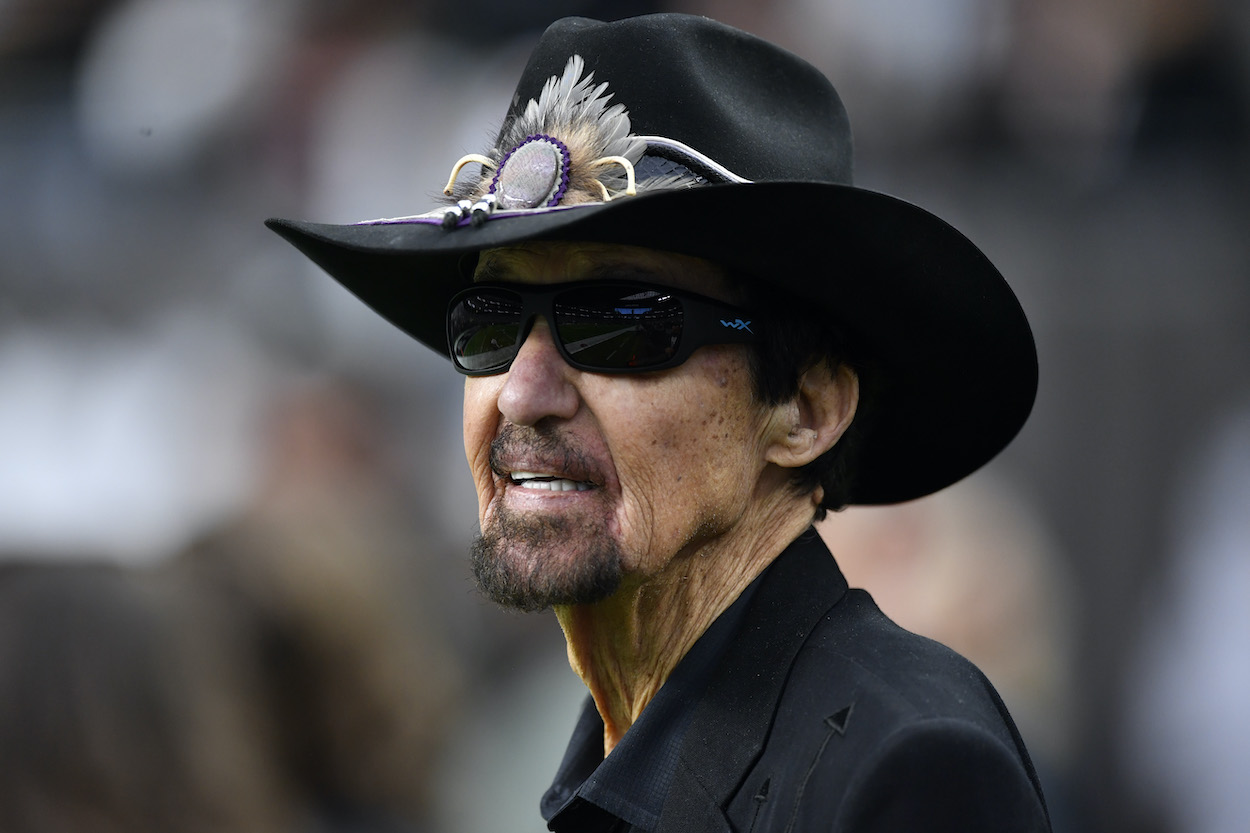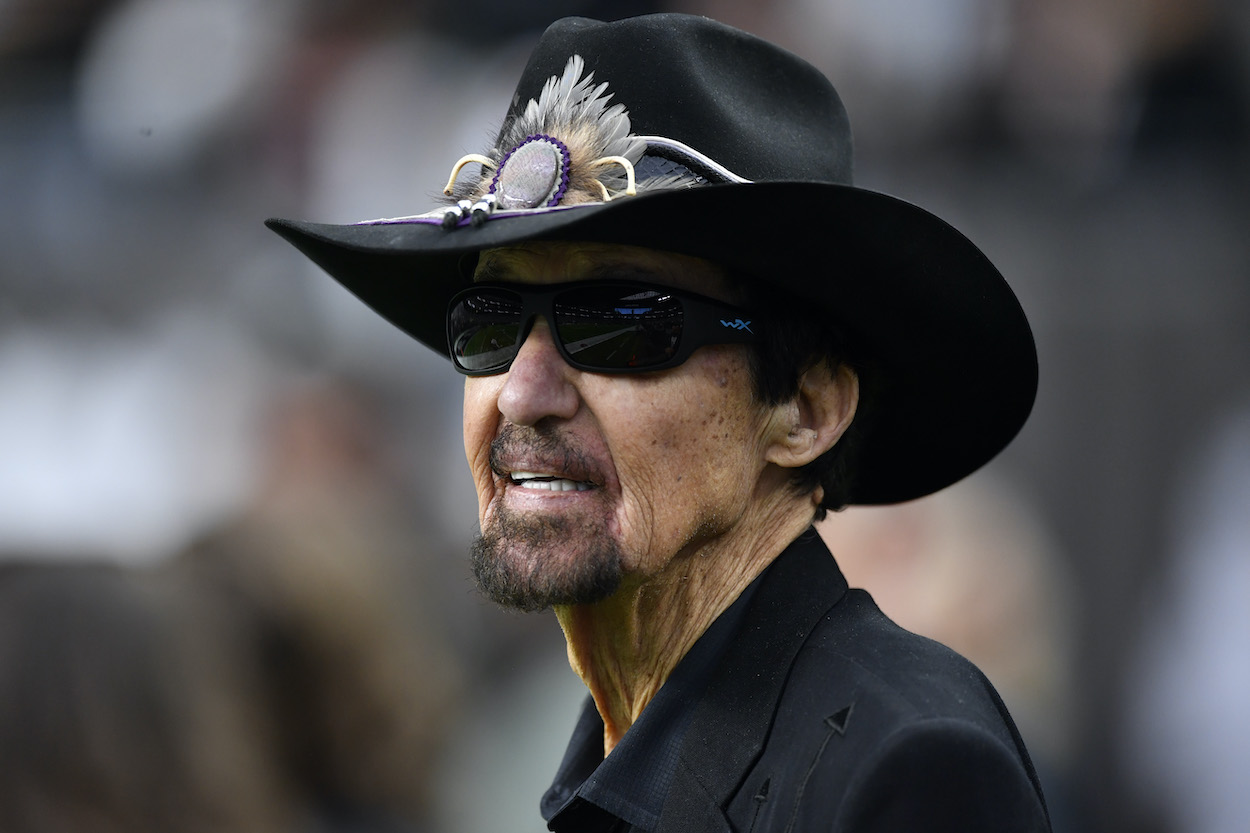 Driver Erik Jones knows the Petty race team better than most. He drove for RPM in 2021 and managed six top-10 finishes. In a meeting with reporters, Jones was asked what he expected of the team's performance going forward with leadership in place that has a racing background like new team president Mike Beam, who served as Kyle Petty's crew chief in the past.
"I think it will be good," Jones said. "Looking at the press conference yesterday and you know, you saw the comments from Richard and his goal is to win. It's everybody's goal but we want to go to the racetrack and run up front and be competitive and we want a chance to win races. I think the partnership with GMS is really the next step to it. 
"I think they have the resources and the manpower to go forward and make the steps that we need to make to make it a top-tier program. I think they've got a lot of great people in place and from the talks that I've had with them they are willing to make the investment to go forward to make the team and take it to the next level."
According to those involved and most of the pundits, this new move should put the Richard Petty name back in victory lane where it belongs.
Like Sportscasting on Facebook. Follow us on Twitter @sportscasting19.