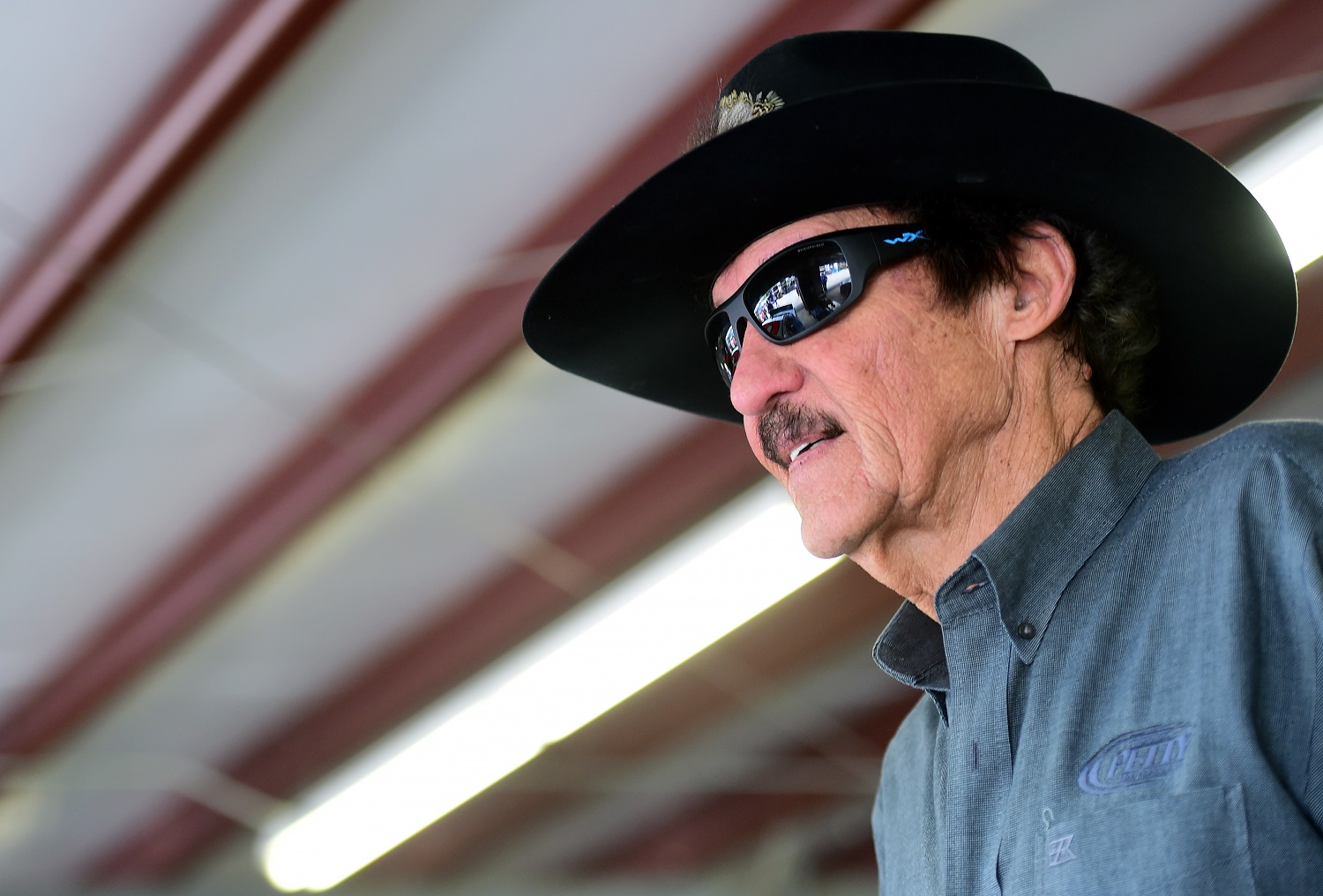 Richard Petty's Stunning Decision About RPM's Future Is a Positive NASCAR Development
Richard Petty Motorsports hasn't been able to compete with multi-car teams in the NASCAR Cup Series, leading to a sale to GMS Racing's new team on Wednesday.
Article Highlights:
Richard Petty and partner Andrew Murstein have agreed to sell a controlling interest in their racing team
GMS Racing already announced its debut in the NASCAR Cup Series in 2022
GMS Racing owner Maury Gallagher gets to add the iconic No. 43 Chevy and RPM's two charters
Recognizing that owning the title of the winningest driver in series history won't get his team back to the NASCAR Cup Series playoffs, Richard Petty is doing what's best for RPM and for the sport. One look at the playoff field from the just-concluded season confirms as much.
The King isn't dead, but the era of single-car teams is most assuredly on life support.
Richard Petty could read the writing on the pit-lane wall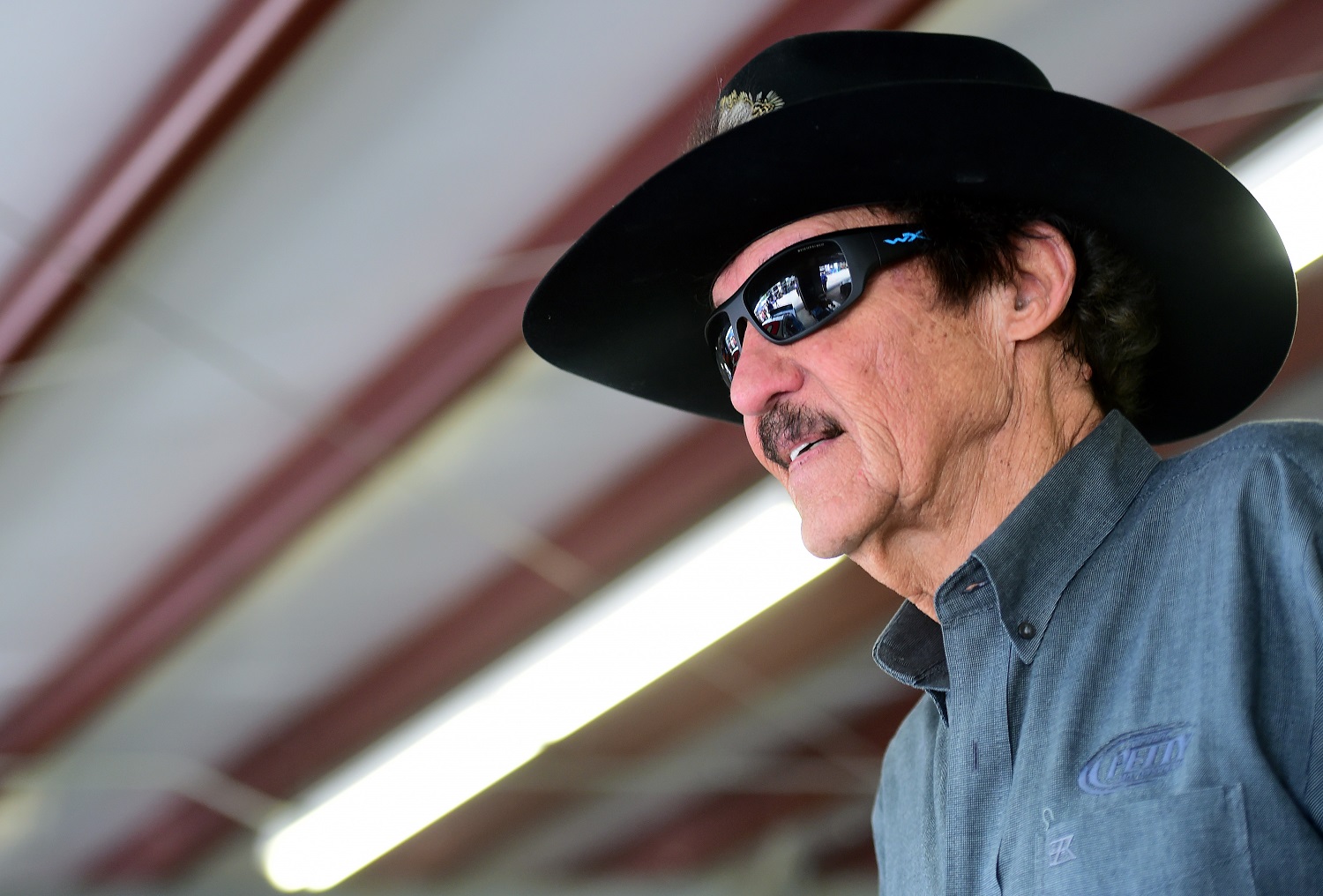 Here's everything you need to know why Richard Petty Motorsports' owners needed to cede control of the team to Maury Gallagher, whose GMS Racing will enter the NASCAR Cup Series in 2022: All 16 drivers reaching the recent playoffs were part of multi-car teams.
You had to get down to No. 18 Matt DiBenedetto (Wood Brothers) and No. 21 Bubba Wallace (23XI Racing) to locate the highest-ranked single-car teams. Erik Jones in the fabled RPM No. 43 Chevy was next in 24th.
Single-car teams don't run as efficiently financially as the multi-car giants like Hendrick Motorsports, Joe Gibbs Racing, and Team Penske. In addition, the bigger teams benefit from sharing performance data and innovations.
Michael Jordan and Denny Hamlin reached that conclusion at 23XI Racing after one season and have added Kurt Busch to the stable for 2022. Petty and partner Andrew Murstein realized that their team, which hasn't won a race since Aric Almirola reached victory lane in 2014, had to make its move.
GMS Racing was already coming into the series with Ty Dillon driving. The deal with Petty. 84, details of which will be revealed Dec. 7, becomes a two-fer: Gallagher can run a more efficient two-car operation, and the transaction hands him the two charters he needs, according to multiple reports.
GMS Racing may not be able to match other multiple-car teams in its first season, but it should be more competitive than it would have been by going it alone. Cup Series racing thereby becomes that much better in 2022.
Richard Petty Motorsports ceased being exclusively a family organization
The roots of Richard Petty Motorsports go back to the legendary driver's father, Lee. In 1949, he founded Petty Enterprises, and it became the winningest organization in NASCAR Cup Series history, holding that distinction until Hendrick Motorsports captured the No. 1 spot in 2021.
Petty Enterprises merged with Gillett Evernham Motorsports in 2009 and rebranded as Richard Petty Motorsports, with Petty and Ray Evernham maintaining minority stakes. Another merger folded Yates Racing into RPM, and businessman Andrew Murstein became the lead investor in 2010.
According to Bob Pockrass of Fox Sports, Murstein's Medallion Financial owns the team, incorporated as RPAC, and the Petty ownership stake is through a trust that has loaned Medallion Financial money.
Thus, Maury Gallagher, the CEO and chairman of Allegiant Airlines, is actually taking a controlling interest in RPAC. But with The King's family having invested more than seven decades in NASCAR and Petty having driven to victory lane 200 times, it will be a long time before calling it anything other than Richard Petty Motorsports feels right.
In fact, next week's formal announcement of the deal is likely to include a provision that continues to connect the No. 43 car directly to Petty.
The deal is more good news for Erik Jones
Before Wednesday's out-of-the-blue news, Richard Petty Motorsports operated routinely at the start of the offseason and even offered reasons to be optimistic about 2022.
RPM announced that it was bringing Dave Elenz aboard to become the crew chief for Erik Jones and the No. 43 Chevy. Elenz is coming off a successful NASCAR Xfinity season with Noah Gragson, who made the Championship 4 in Phoenix. Elenz has rolled up 15 wins as an Xfinity crew chief, tying the JR Motorsports team record.
More recently, the team secured a primary sponsor for much of the upcoming season. Focus Factor, which markets a brain health supplement, signed on for 26 races, beginning with The Busch Clash in February at the Los Angeles Coliseum.
The sponsorship deal, Focus Factor's first NASCAR venture, will include the All-Star Race and two-thirds of the points races. It reportedly is a multi-year arrangement. Combined with what figures to be an infusion of money and resources from Maury Gallagher, Jones is on pace to fare better next season.
Like Sportscasting on Facebook. Follow us on Twitter @sportscasting19.