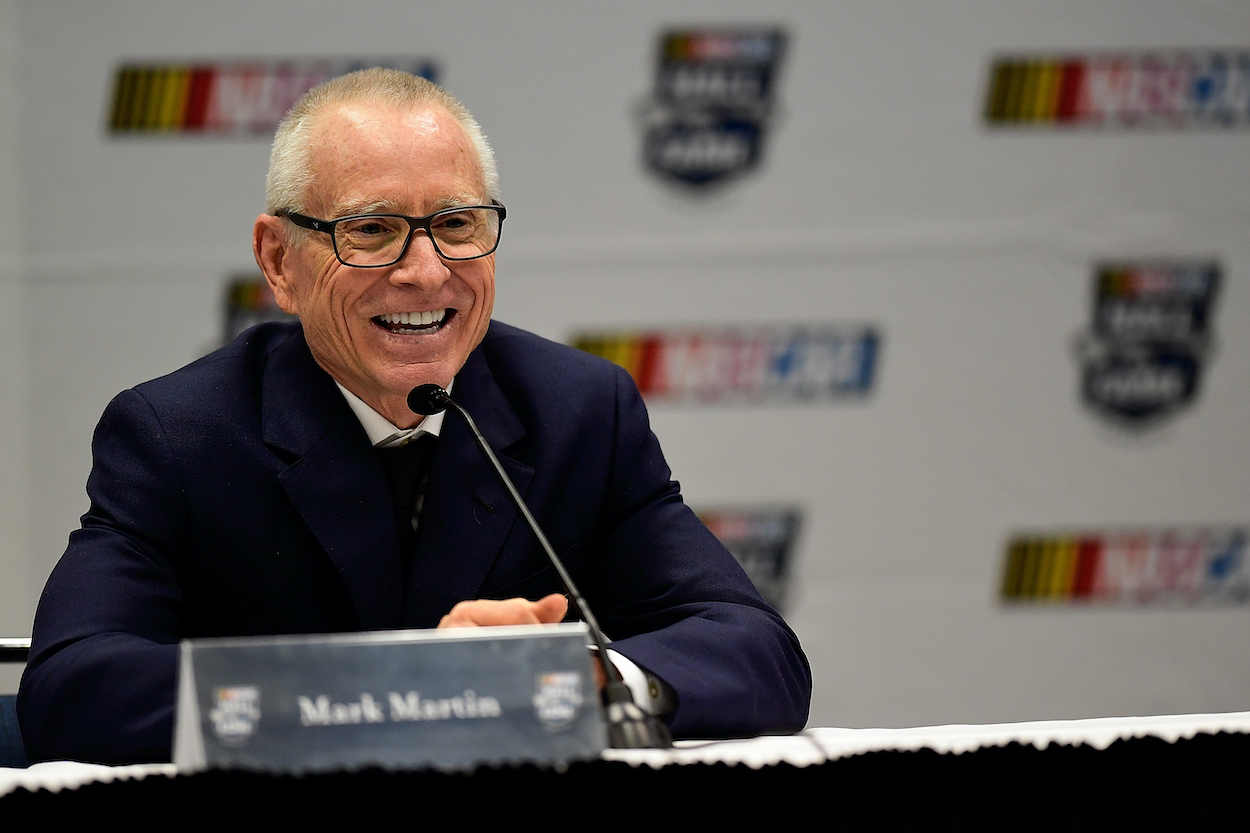 NASCAR Hall of Famer Mark Martin Doesn't Hesitate in Going After Fan Disrespecting His Career on Social Media
Mark Martin didn't hold back and threw some serious shade on Twitter at someone who questioned his career accomplishments.
Mark Martin raced to a stellar NASCAR career and is considered by many to be the greatest driver never to win a Cup Series championship. He developed a loyal following in his lengthy career that spanned more than three decades. Although Martin admitted he's now disconnected from the sport and knows less about it than the average fan, he remains connected with his fans through social media.
On Twitter, the 64-year-old Martin once showed he still has that feisty side, which allowed him to amass 96 NASCAR wins against some of the all-time greats, including Jeff Gordon and Dale Earnhardt, when he fired off a response and threw serious shade at someone who questioned his career and being the "nice guy."
Mark Martin had a lengthy and successful NASCAR career against tough competition
Mark Martin put up some impressive numbers in his NASCAR career, including seven wins with the Trucks, 49 in Xfinity Series (second-most ever), and 40 in the Cup Series. Among the more notable triumphs were a pair of wins at the Southern 500 and Winston 500 and a victory at the Coca-Cola 600. 
What makes his success all the more impressive is that he earned all those wins against some of the greatest to ever turn laps in NASCAR, including Richard Petty, Jimmie Johnson, Earnhardt, and Gordon. 
In addition to testing his skills against the best, Martin also withstood the test of time. He raced for the first time in NASCAR during the 1981 season. Incredibly, he finished his career in 2013. 
But don't mistake that lengthy career for someone who hung around too long. In fact, Martin was just the opposite. He strapped in behind the wheel because he was competitive. At the 2009 Subway Fresh Fit 500 at Phoenix Raceway, he became only the fourth driver 50 years or older in the sport's history to win a race. He won four more times that year and finished second in the final season standings.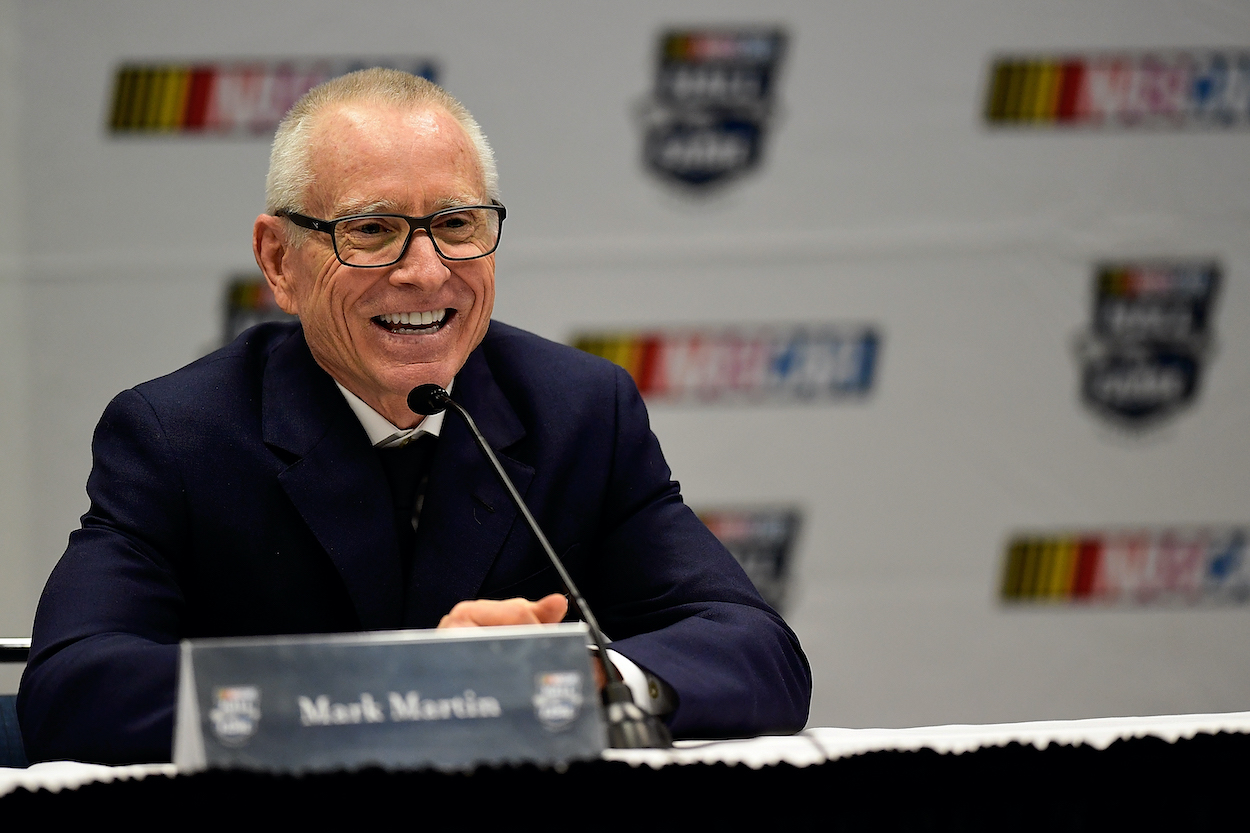 Martin goes after fan questioning his career on Twitter
The one knock on Martin's career was that he never could win a championship. He came close, finishing runner-up five different times. While winning a title would have been nice, it doesn't take away from his many achievements, which were good enough to earn him a Hall of Fame induction in 2017. 
On Twitter, the driver whose peers always respected him for driving hard but fair was praised by a fan for always racing the way he wanted to be raced. Another fan, however, took exception to the tweet and responded. 
"Mark finished 2, 6, and 11th a ton. The positions meant for nice guys far too often," the person wrote. 
Martin saw the comment and responded. "How many @NASCAR races did you win @Sims_2_Serious?" he asked. "My total was 96."
What Mark Martin is doing today
Mark Martin last raced in the 2013 Cup Series season when he had a season-best third-place finish at the Daytona 500. Since retiring, he's moved on to other things outside of racing. 
"I love racing with all my heart. It's just something that I'm not interested in doing (anymore)," he told NASCAR.com earlier this year. "I want to do other things. I want another chapter in my life before it closes. And in something that's different than what I did the past 40 years."
Today he enjoys working on his motorhome and traveling around the country with his wife. And, on occasion, checking Twitter to make sure no one is disrespecting his name.  
Like Sportscasting on Facebook. Follow us on Twitter @sportscasting19.