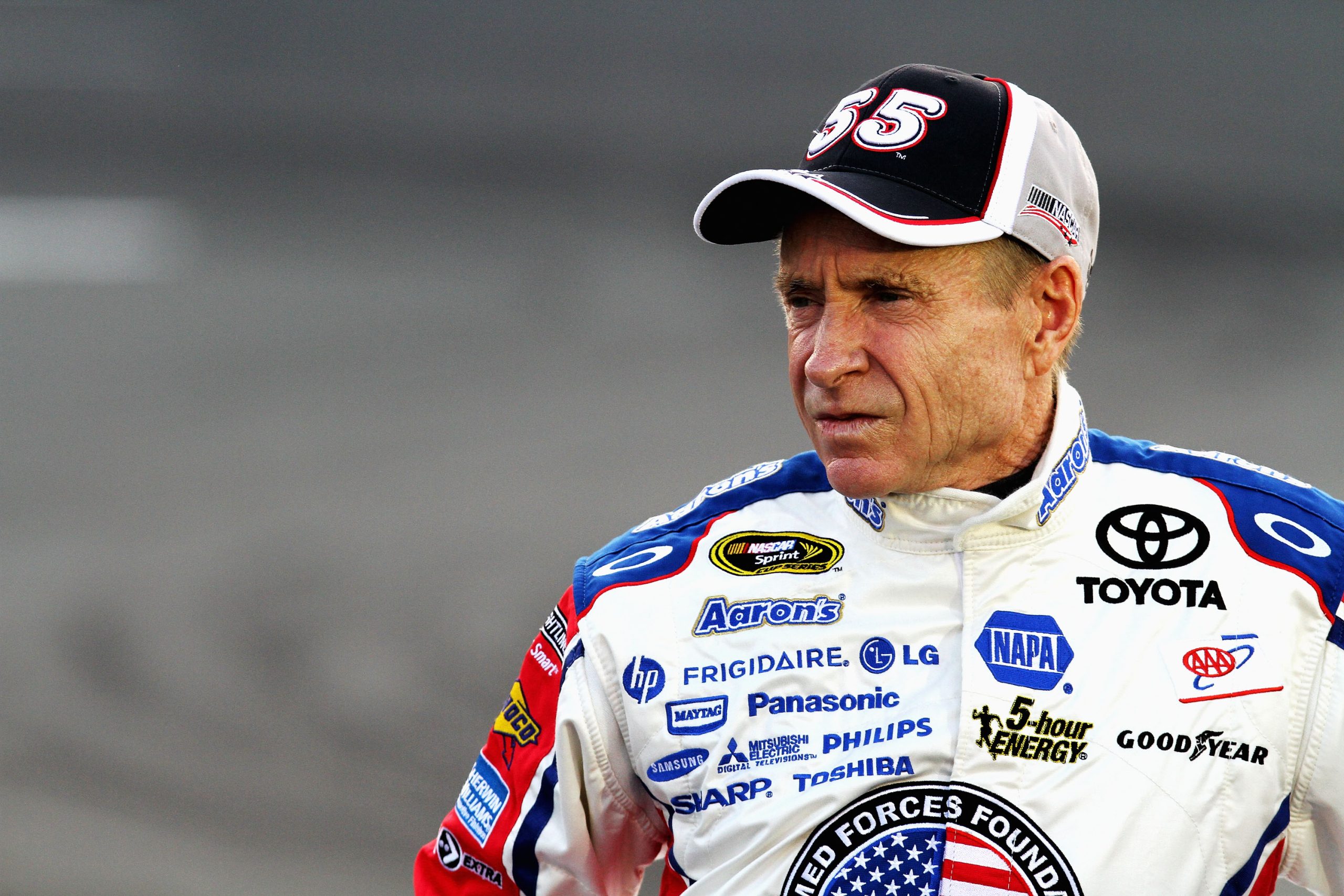 Mark Martin Has Moved on From NASCAR but Confesses to Missing 1 Element of the Sport
Mark Martin doesn't seem to miss NASCAR too much after retiring in 2013.
Mark Martin is the 'almost' guy in NASCAR. He was one heck of a driver but was never able to secure a championship. Martin's oh-so-close motorsports career didn't go unnoticed. He is a 2017 inductee of the NASCAR Hall of Fame, recognized for his 40 Cup Series victories and 453 top-10 finishes. He retired from the sport after the 2013 season, although he never officially used the word "retirement." He's been far removed from the sport, although he said there is one aspect of racing he does miss.
Mark Martin is a NASCAR legend despite never hitting the 'super home run'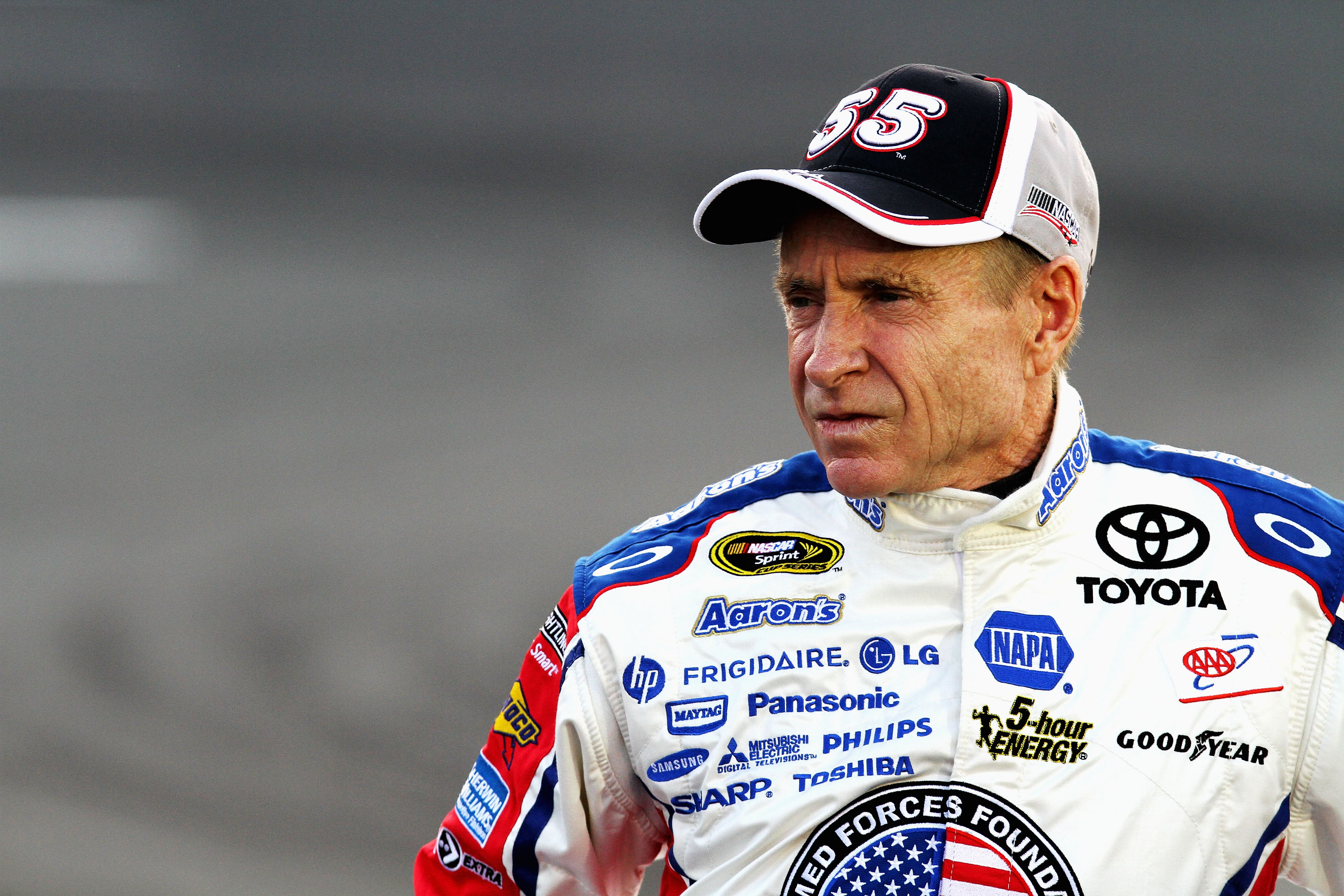 Imagine if Mark Martin had just one NASCAR Cup Series championship or one Daytona 500 victory? He never got the big hit, but he was a good a driver as there was. His induction into the NASCAR Hall of Fame in 2017 was well deserved, but he once said he never would've voted for himself.
"It was something not really expected," he said in July when he was a guest on the NASCAR Weekly Podcast.  "I wouldn't have voted that way myself. It was a little bit weird. I felt a little awkward, especially during the induction because I looked up at all the flags along the wall – my heroes, the people that built the sport.
"I wasn't one of those guys and I was almost a little bit embarrassed at the time. It's certainly the crown jewel of my career. I never hit the super home run. I didn't win a Daytona 500 and I didn't win a championship, but I put a lot of emphasis on winning races." 
Although he never won a title, Martin finished second in the standings five times. In 1998, Martin was named one of NASCAR's 50 Greatest Drivers.
Mark Martin does miss one element of NASCAR
It's been eight years since Martin retired from NASCAR. He's remained far away from the sport, spending most of his time with his family. "I'm completely away from (NASCAR)," Martin said, according to NASCAR.com. "I mean, I know less about what's going on than the average fan."
Racing consumed most of his life, but the 62-year-old Martin is at peace with staying away from the tracks. He did say there was one part of the sport he does miss. "The thing I guess I really miss about racing is the people," he said. "Working with a team was like a family, the energy of the fans and whatnot. So I kind of miss that. But 40 years of competing at the highest level, and digging as hard as I could possibly dig with every ounce of focus I had, I'm done with that."
Martin said his competition days are over. He doesn't like to compete at anything anymore.
"I'm not interested in competing in anything," he said. 'I don't even like to play cards or games or anything that requires competing."
Martin revealed he spends most of his time fixing things these days
When Martin said he was retiring, he meant it. He said he still gets offers to race, but he has no interest in racing a car anymore.
"People always say, 'Well, just come and practice, come and test,'" he said. "I get offers all the time. I have no interest in driving a race car. Did it for over 40 years against the likes of Jeff Gordon, Dale Earnhardt, Jimmie Johnson, and Tony Stewart for wins and championships and it was intense as hell, and I don't want to do it.
"I'm retired. I'm really enjoying retired life, that's really all I've got going on. I enjoy seeing and spending time with family and seeing friends and traveling and seeing the country. Arlene (his wife) and I have done a good bit of motor coaching."
His days today are mainly made up of fixing things, and he's perfectly fine with that.
"I don't have anything interesting, I'm just Mr. Fixit every day," he said. "There's always something. Really, to be honest with you, I spend 50 percent of my time fixing stuff that I tear up and probably another 25 percent fixing things that need to be fixed. I just live a real calm and normal life."