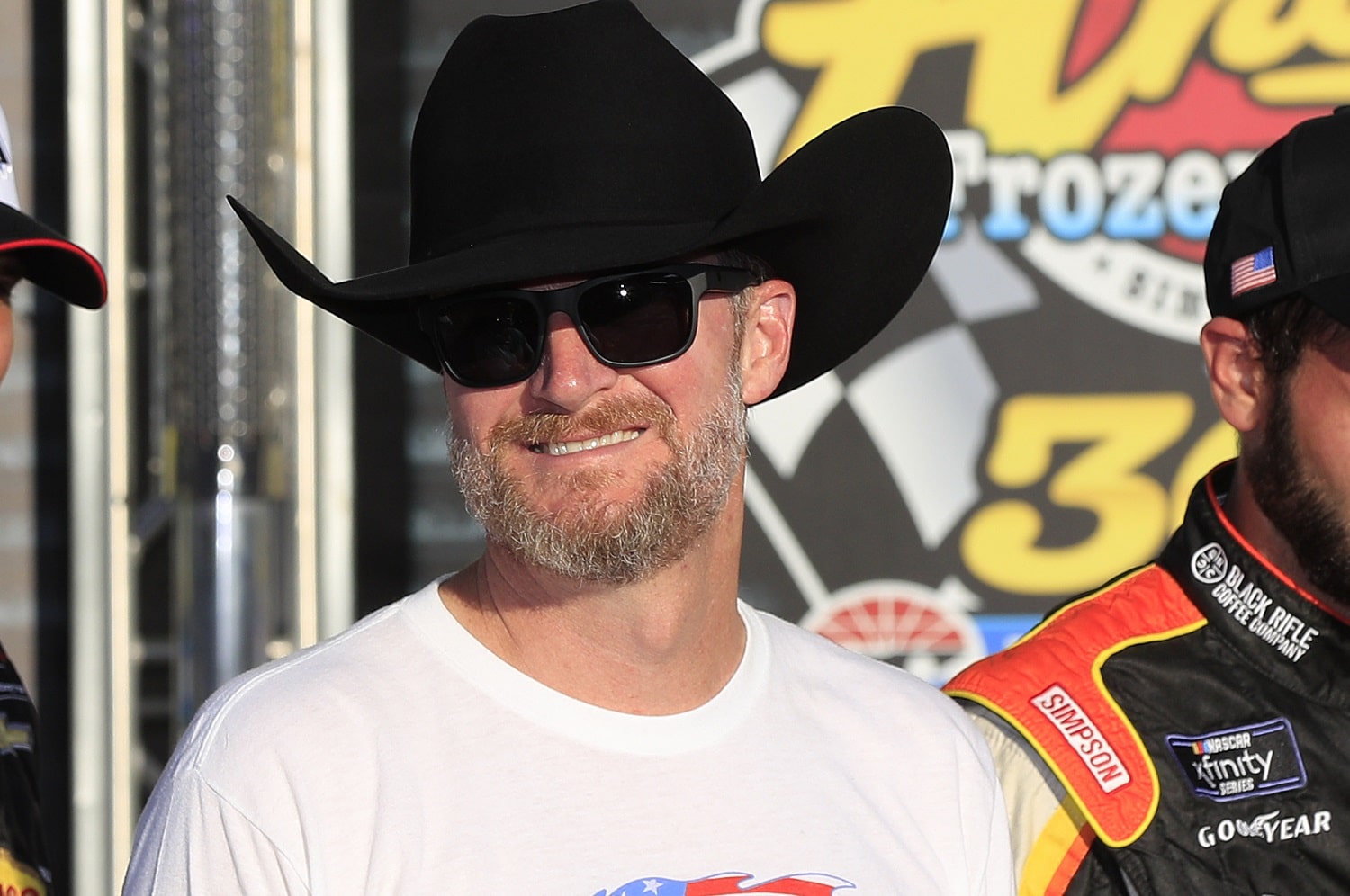 How Long Before Dale Earnhardt Jr. Gets Fed up With Petty GMS?
Petty GMS has now lured three JR Motorsports employees to its Cup Series team in less than a year.
Make no mistake about it: The Xfinity Series exists as the farm system for the NASCAR Cup Series. As good as the organization has been, no one comes to JR Motorsports with the mindset that working for Dale Earnhardt Jr. in the second-tier series is as good as it gets.
That applies to anyone from drivers and crew chiefs down to tire carriers. So, when that opportunity comes for the top 2% to climb to the next level, they'll take it. At this point, though, Earnhardt should wonder what he did to tick off the upstarts at Petty GMS.
Petty GMS has signed a crew chief from Dale Earnhardt Jr.'s organization
Petty GMS has hired veteran crew chief Luke Lambert to lead its No. 42 Chevy team next season, the NASCAR Cup Series organization announced on Tuesday.
Lambert is finishing his first season as the crew chief for Noah Gragson's No. 9 Chevy in the Xfinity Series for JR Motorsports. They'll soon have a second season together, as Gragson and Petty GMS previously reached an agreement for the driver to take Ty Dillon's spot next season.
"I'm looking forward to continuing this journey with Noah," Lambert said in the Petty GMS announcement. "This year has been fun and rewarding, and I've enjoyed every minute of it. When I joined JRM, it was because I believed in the organization and knew I'd have the opportunity to compete for race wins and a chance at the championship, and that's exactly where we are right now."
Gragson owns a series-leading eight wins and confirmed for the Championship 4 in two weeks in Phoenix.
Lambert began as a race engineer at Richard Childress Racing and then moved to Roush Fenway Racing. He had 11 seasons under his belt before joining JR Motorsports, co-owned by Dale Earnhardt Jr., his sister, and Rick Hendrick, for the current season. He chalked up 332 starts as the crew chief for Jeff Burton, Ryan Newman, Daniel Hemric, and Chris Buescher. His only victory came with Newman in 2017.
Dale Earnhardt Jr. has seen a lot of this over the years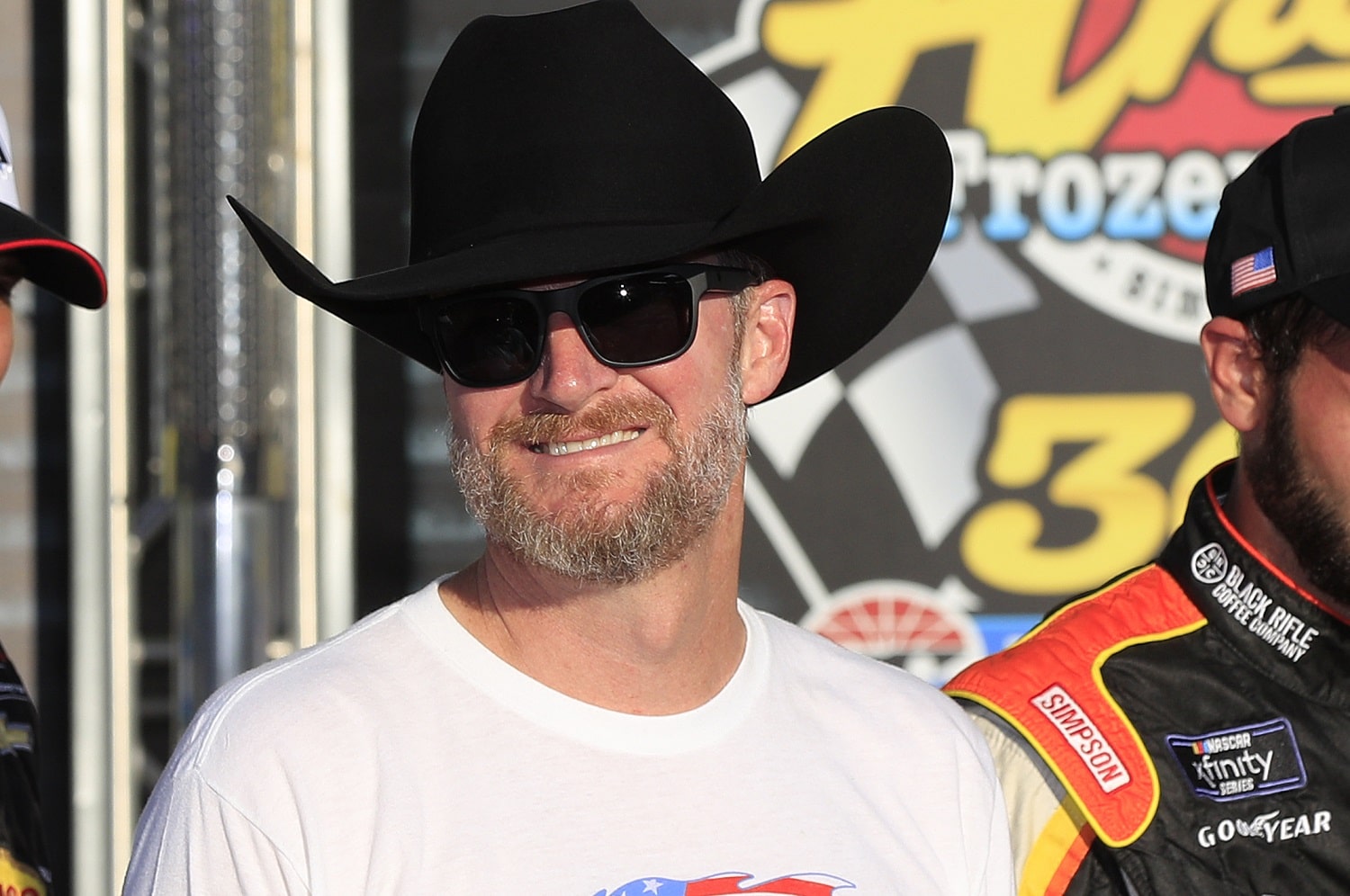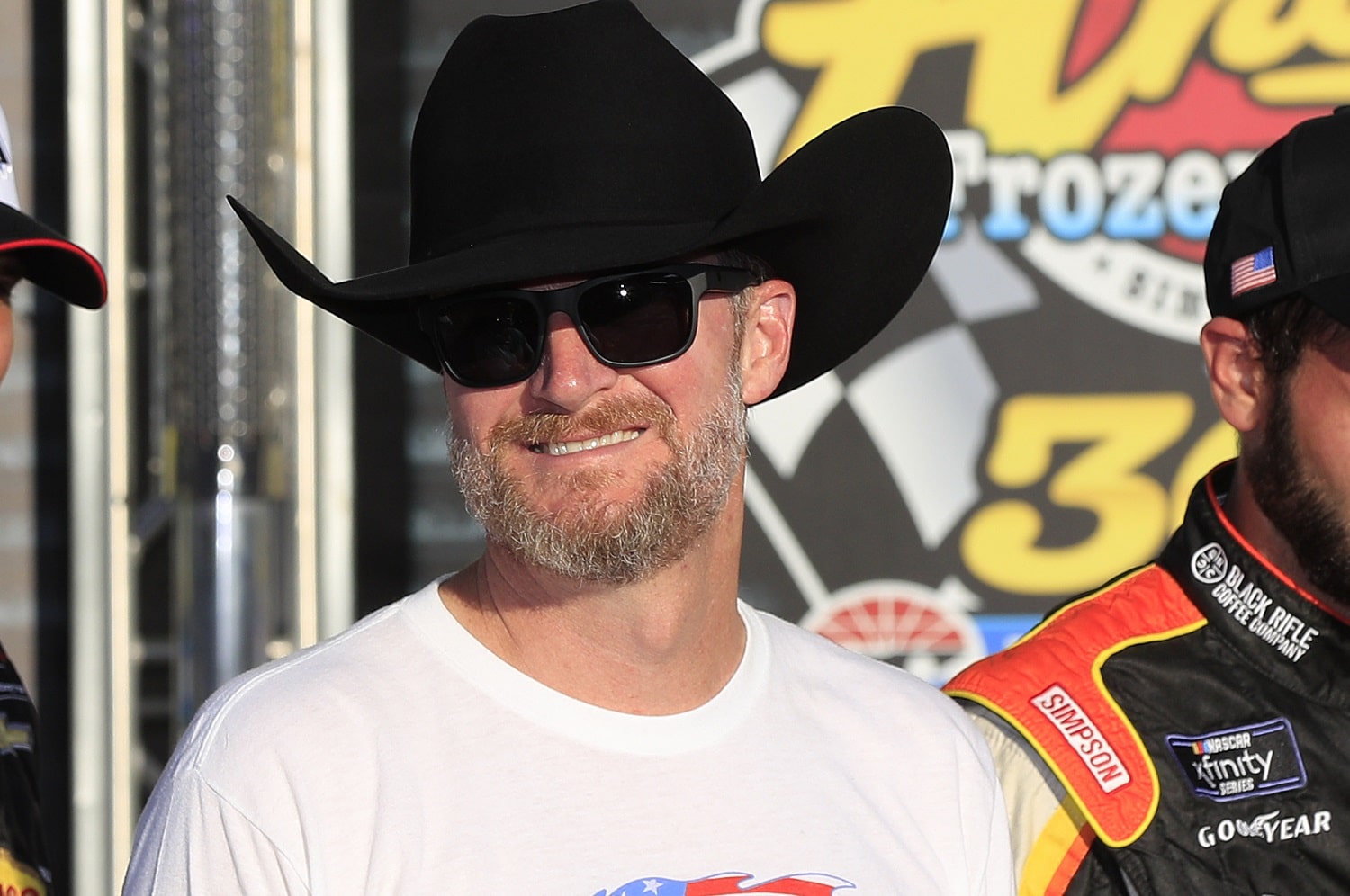 When rumors flew this summer that Noah Gragson would land on a full-time Cup Series team, Dale Earnhardt Jr. was understanding. After all, he'd already graduated numerous drivers to the Cup Series, including Xfinity champions William Byron, Tyler Reddick, and Chase Elliott. JR Motorsports runs four full-time drivers, so the revolving door spins constantly.
"I can't wait for the phone to ring for any of our four guys to get a call," Earnhardt told NBC Sports this summer. "I want to know about it as soon as it happens. I can't wait to help them to make a decision of whether that is a smart move or not.
"I was in the foyer of my house when Aric Almirola called me. He said, 'I got some tough news.' He said, 'Richard Petty has called me to see …'
Earnhardt cut Almirola off.
"You've got to go.' I didn't even let him finish his sentence," Earnhardt recalled. "That's it. That's what we do this for."
Petty GMS has gone to the JR Motorsports well three times in less than a year
"Hiring Luke was the right choice for us when it came to finding a crew chief for Noah," said Joey Cohen, the Petty GMS director of competition and engineering. "The chemistry and success they have had this year in the Xfinity Series is one that can't be replicated, and we know with the right resources and tools, that success can carry over to the Cup Series next year."
Cohen knows as much because he's already seen the value of Dale Earnhardt Jr. employees this season.
When Maury Gallagher came aboard at what was then Richard Petty Motorsports last September to take a controlling interest, he doubled the size of the team to two cars. One of the crucial new hires was Dave Elenz, who was Noah Gragson's crew chief in 2021. Elenz has been running Erik Jones' Cup Series car this year, and the results have been solid: Jones scored his first win since 2019 and has more than doubled last year's six top-10 finishes.
The Jones/Elenz pairing will remain intact, and Gragson will continue his working relationship with Luke Lambert.
Lambert's departure means there's yet another roster spot for Earnhardt to fill. At season's end, Josh Berry crew chief Mike Bumgarner will become the JR Motorsports director of competition.
The Bumgarner move is an internal move controlled by Earnhardt. However, losing a driver and two crew chiefs to one organization in less than a year is out of the Hall of Famer's hands. At what point does his enthusiasm for seeing employees move up the Cup Series fade?
Got a question or observation about racing? Sportscasting's John Moriello does a mailbag column each Friday. Write to him at [email protected].
Have thoughts on this topic? Keep the conversation rolling in our comments section below.