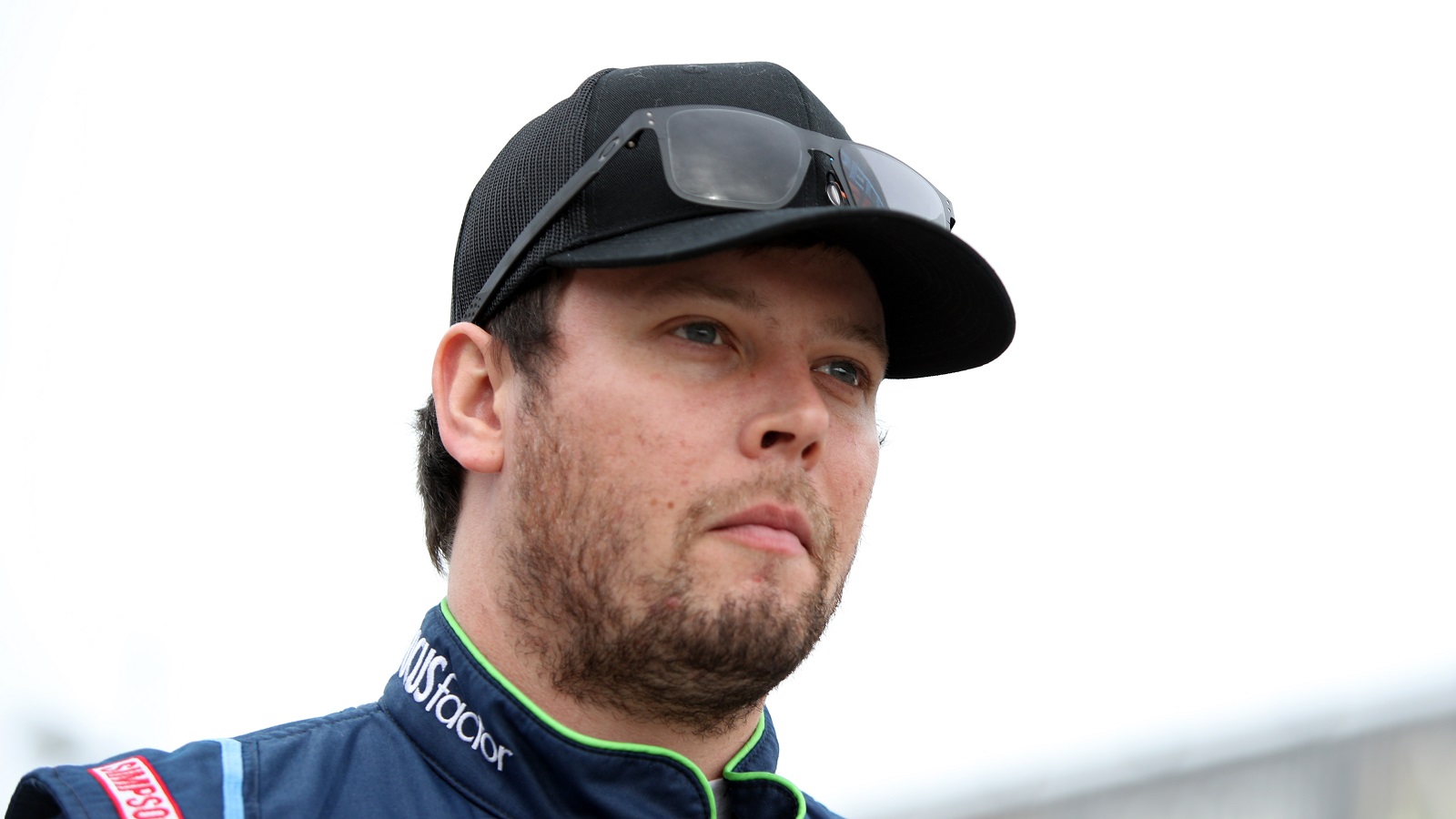 Erik Jones' Selection of His NASCAR Crew Chief Should Be Studied by Every Athlete Seeking to Improve
Erik Jones has run into bad luck in two of three NASCAR Cup Series starts this season, but he's working well with a new crew chief.
NASCAR veteran Erik Jones is oh-so-close to being able to strut some. Instead, he currently has 29th– and 31st-place results bookending his third-place finish in the Cup Series race at Auto Club Speedway.
Jones was maybe two minutes away from his second straight top-10 finish Sunday at Las Vegas Motor Speedway when his usual brand of luck (i.e., bad) kicked in. He'll head to Phoenix next weekend 15th in points but at least comfortable in the knowledge that prospects are looking up in his sixth full season.
Erik Jones so close to another strong finish
A footnote worth mentioning about the end of Erik Jones' day at Las Vegas Motor Speedway: Had Bubba Wallace not taken evasive action, Jones' Chevy would be in the junkyard by now. With Jones having lost his steering after wrecking, the car started climbing the track, forcing Wallace to go hard to the inside.
The move was too hot for the Toyota to handle, and Wallace, the man Jones replaced in Richard Petty's iconic car, plowed into the tire barrier protecting the inside wall. It was costly for 23XI Racing but saved Jones from a nasty secondary hit.
Jones sat seventh with just over two laps to go when the car got loose, and he smashed into the outer wall coming out of Turn 4. It turned out to be the difference between seventh and 31st place as well as truly a disappointment after Jones fought back from earlier problems. Running 11th midway through the race, Jones pitted five times over two cautions and 10 laps so his crew could work under the hood and resolve brake issues. It cost him 20 spots, but Jones battled right to the end.
Two weeks earlier, he was cruising along in 12th place in the Daytona 500 when Kevin Harvick checked up to avoid Chris Buescher and collected the No. 43 car, among others.
A season of transition for Erik Jones and new crew chief Dave Elenz
He's only switched garages once in that time, but this feels like the third team in three years for Erik Jones, 25. Joe Gibbs Racing dropped the Byron, Michigan, native in 2020, and Jones hooked on at Richard Petty Motorsports but produced just six top-10 finishes last year.
On Dec. 7, 2021, Maurice Gallagher Jr. took majority ownership of RPM and rebranded the company as Petty GMS Motorsports. Gallagher was already moving into the Cup Series, so his first change was to expand to two cars by retaining Jones and putting Ty Dillon in the No. 42 Chevy.
When Jones went searching for a new crew chief, he settled on another Michigan native, but one that he had never met previously. Dave Elenz was an engineer on Jimmie Johnson's Cup Series championship car in 2013 and won Xfinity titles with William Byron in 2017 and Tyler Reddick in 2018. He ran operations on Noah Gragson's car the past three seasons.
Elenz pursued an engineering degree at Clemson University, which put him in proximity to NASCAR race shops, and he caught on with the Mark Martin and Brian Vickers teams before arriving at Hendrick Motorsports to work on Johnson's car.
Erik Jones sought decisiveness
The director of racing manages the program, and there may be an additional layer of management, too. But the relationship between driver and crew chief requires trust and collaboration. In a sense, both men are in charge without either being in charge. Erik Jones made sure he didn't settle for a "yes man" when he picked Dave Elenz as his crew chief.
"The attributes that he has is, No. 1, decisiveness in a crew chief," Jones told NBC Sports. "I give feedback, and I'm looking for a change or a call, or whether we're pitting or what we're doing. I want somebody to give me a straight answer pretty quickly. Dave is pretty good at that. 
"(Two), someone who is engineering-based. My whole career and background, especially in NASCAR, has been very engineering-heavy on the crew chief and what they can do there, and Dave has definitely got that.
"Three, just the experience level. If that sounds funny because he has never been a Cup crew chief, he's been a crew chief for so long at the Xfinity level."
Said Elenz: "I think we're kind of like-minded. I feel we've clicked pretty well at understanding where each other is at right now." 
That place is 15th at the moment, but with a reason to feel optimistic.
Like Sportscasting on Facebook. Follow us on Twitter @sportscasting19.