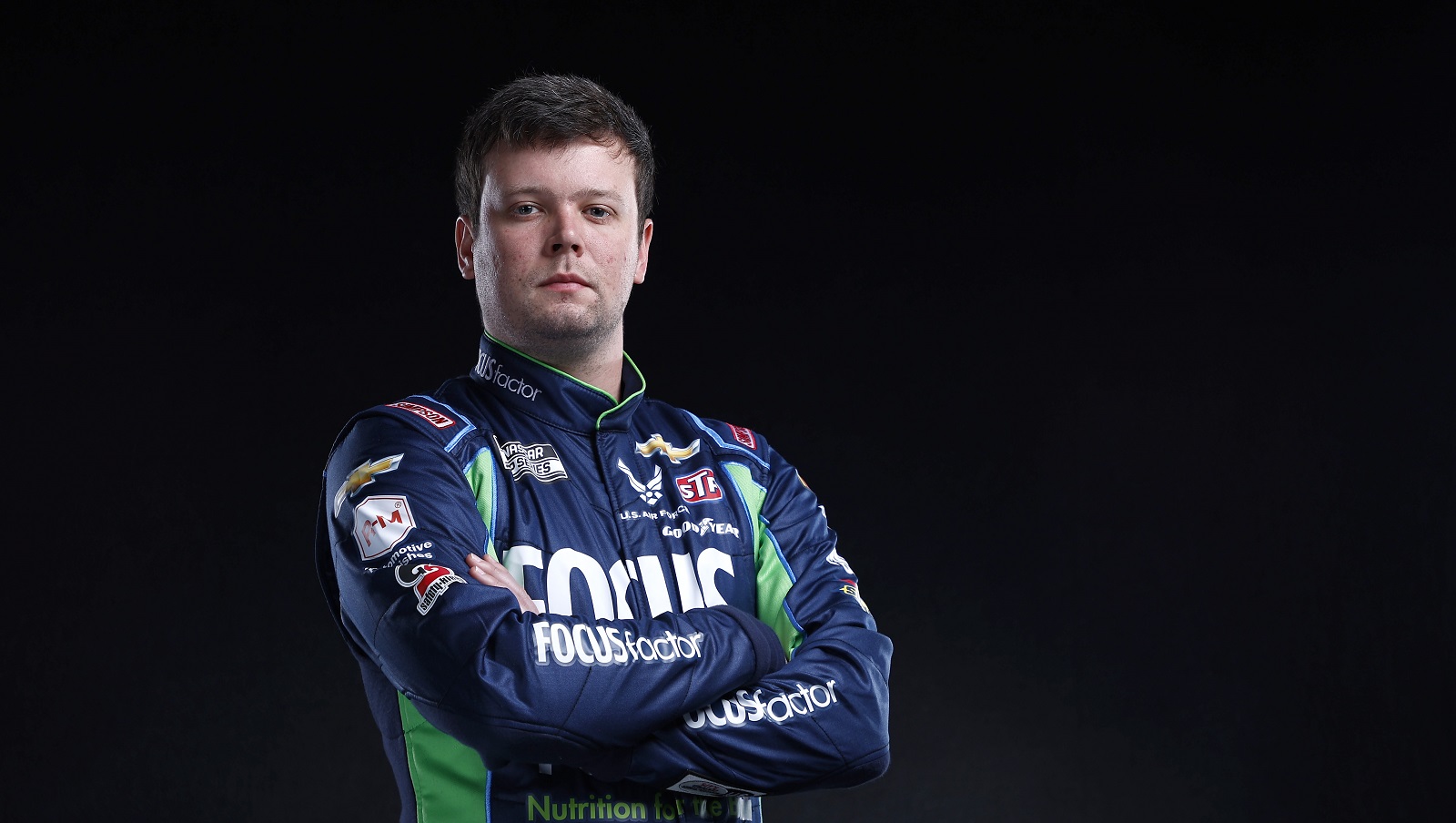 Erik Jones Is Restoring the No. 43 Chevy to Its Rightful Place in the NASCAR Cup Series
Dumped by Joe Gibbs Racing, Erik Jones struggled at Richard Petty Motorsports last season. Now, he has the No. 43 Chevy looking better than it has in years.
Erik Jones was out of options after Joe Gibbs Racing decided he no longer fit into that NASCAR Cup Series team's plans. He signed with Richard Petty Motorsports before last season to stay in the top series, but the No. 43 Chevy bore no resemblance to the old days.
A year later, Jones drives the same car from the same garage, but prospects look better. In fact, it would be a surprise if Jones didn't win at least once this year to get back to the playoffs.
If that happens, the odds are he won't be a quick out.
Erik Jones and the No. 43 Chevy are off to an impressive start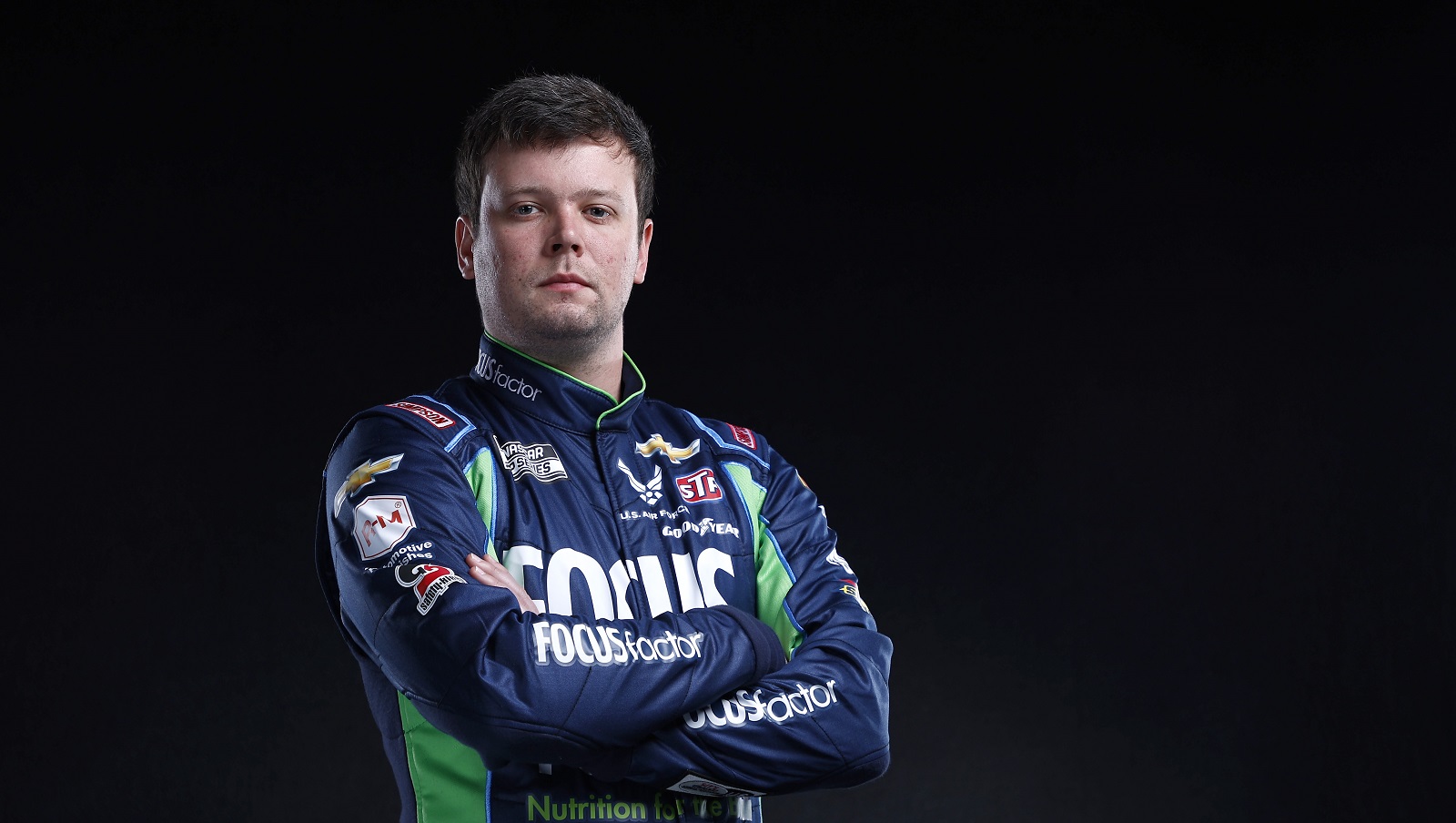 Erik Jones has come roaring out of the blocks in a fashion that would make Usain Bolt proud.
Jones qualified 13th for the Daytona 500 and moved into the top six almost immediately after the green flag dropped. After cycling through a pair of pit stops that dropped him to 30th, Jones briefly led a third of the way through the day.
He slipped to as low as 25th, but Jones drove the final third of the race in the top 12. Had he not become collateral damage when Kevin Harvick checked up to avoid Chris Buescher, taking out multiple cars, Jones would have been running at the checkered flag and finished much better than 29th.
This past Sunday at Fontana, all the hard work paid off. He led 18 laps after qualifying second, and his car looked strong all day. Other than 10 laps after pitting on Lap 69, he barely ran outside the top 10.
When Jones crossed the finish line behind only Kyle Larson and Austin Dillon, it marked his best result since going second at Talladega and third on the Charlotte Roval in consecutive weeks late in 2020.
"You guys keep bringing cars like that, we're gonna win," Jones told his team in the aftermath of Sunday's race at Auto Club Speedway.
Big offseason changes at Richard Petty Motorsports
Richard Petty, the most successful driver in NASCAR Cup Series history with 200 victories, made the No. 43 car the most famous ride in the sport. He retired from racing in 1992 but continued running the team founded by his father.
Richard Petty Motorsports took on partners and reconfigured over the years. But once it dropped to a one-car operation after the 2016 season, the writing was on the wall. The last victory came courtesy of Aric Almirola in 2014, and RPM cars haven't finished better than 17th in points since 2015.
On Dec. 7, 2021, Maurice Gallagher Jr. became the majority stakeholder and rebranded the company as Petty GMS Motorsports. Gallagher was already planning to enter the Cup Series beforehand, so his first move was to expand to two cars by retaining Erick Jones and putting Ty Dillon in the No. 42 Chevy.
The development most directly affecting Jones was the recruitment of Dave Elenz as his crew chief. Elenz was an engineer on Jimmie Johnson's championship car in 2013 and won Xfinity titles with William Byron in 2017 and Tyler Reddick in 2018. He ran operations on Noah Gragson's car the past three seasons before earning the promotion to the Cup Series with Jones.
"I just think of what he's done in the Xfinity Series over the last few years, where he's worked in his career, the things he's been able to do, the people he's been able to work with, all molded him into the type of person and crew chief that I was looking for," Jones told NBC Sports.
Erik Jones could stay in the mix all season
Though he might not be able to keep up with the biggest teams the whole nine months, there will be two constant comparisons, and Erik Jones may come out the winner in both.
First, Joe Gibbs Racing dropped Jones in favor of Christopher Bell. Though he won a race and posted 16 top-10 finishes last season, some actually point to Bell as the weak link among JGR drivers and possibly subject to replacement sooner rather than later.
Second, Jones is the guy who replaced Bubba Wallace in the 43 car. Wallace made the right move jumping to 23XI Racing last season. The No. 23 Toyota won a race, and Wallace's three top-five showings matched his total for the three previous seasons combined. He finished 21st in points.
Saddled with Wallace's old car on the struggling RPM team, Jones actually held a 6-3 advantage over Wallace in top-10 finishes but only finished 24th in points. The early data suggests he can add to his victories at Daytona in mid-2018 and Darlington in 2019.
"I still want to make my mark in the Cup Series," Jones said. "I've been able to win before, but I want to get back to that point. I know we're capable of it. We just have to continue to do what we've been doing these last four weeks and continue it into the season."
The No. 43 Chevy looks plenty sound enough to get him back to Victory Lane.
All stats courtesy of Racing Reference.