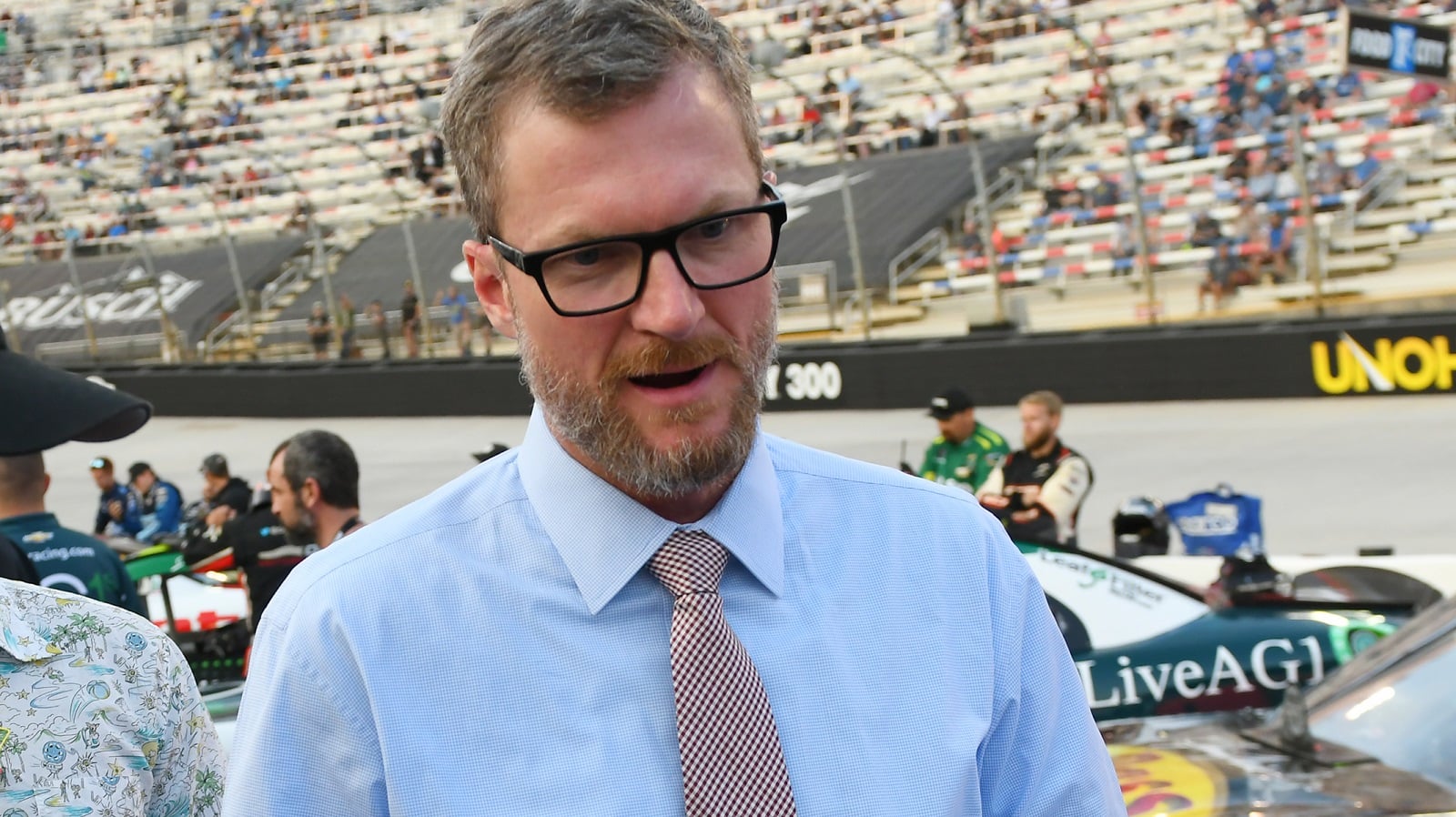 What Do Dale Earnhardt Jr.'s Changes Mean for JR Motorsports?
Dale Earnhardt Jr. has announced a series of promotions for JR Motorsports employees, including his sister.
The most frequently asked question when the subject of JR Motorsports comes up concerns when Dale Earnhardt Jr. will make his move to run cars in the NASCAR Cup Series.
It's not a complicated proposition for an organization that has already scored multiple successes in the Xfinity Series. However, it is an expensive one and it stretches resources, which is why a prospective newcomer must proceed cautiously and methodically.
Earnhardt made one of those methodical moves Thursday, but it doesn't appear outwardly to signal the big move that the Hall of Famer's fans have waited for since he retired.
Dale Earnhardt Jr.'s sister is taking on a bigger role
There is more to Dale Earnhardt Jr.'s entrepreneurial exploits than JR Motorsports, though his NASCAR Xfinity Series team is impressive. JRM made its debut in 2005 and scored its first victories in 2008. There have been 70 victories in all, and Chase Elliott (2014), William Byron (2017), and Tyler Reddick (2018) have won series championships. Noah Gragson is a candidate to add a fourth trophy this fall.
Closely connected to the racing program is Dirty Mo Media, which produces podcasts including Dale Jr. Download and Door Bumper Clear. As a team owner, Hall of Fame inductee, and NBC race analyst, Earnhardt has access to A-list talent, and his podcast interviews frequently elicit newsworthy revelations from guests.
Earnhardt also maintains relationships with sponsors from his days as a full-time driver and has taken on new ventures like promoting High Rock Vodka, whose 88-proof brand (playing off Earnhardt's car number) delivers 10% more alcohol by volume than many competitors.
It's a growing empire, and Earnhardt announced on Thursday that his sister will now run it all.  He named Kelley Earnhardt Miller as the CEO of all his companies. Up until now, Earnhardt Miller had been running JR Motorsports.
"Kelley is one of the most prominent businesspeople in motorsports and for good reason," Earnhardt Jr. said in the announcement. "She is a brilliant mind and proven leader. Making her CEO is long overdue, but if we are going to position our businesses to maximize their potential and equip our people with the organizational support they need to succeed, there's no better leader than Kelley."
Dale Earnhardt Jr. promotes other key employees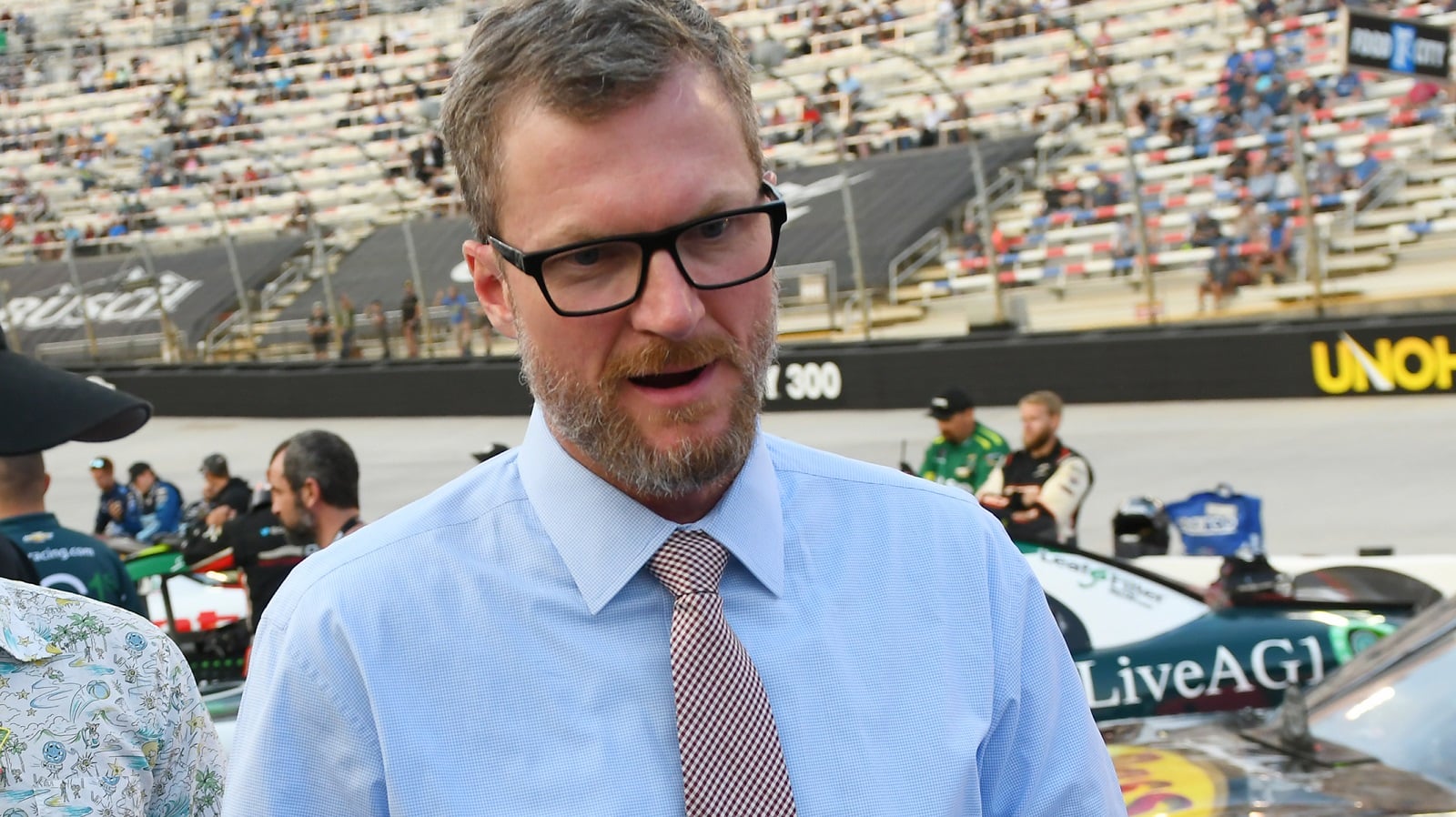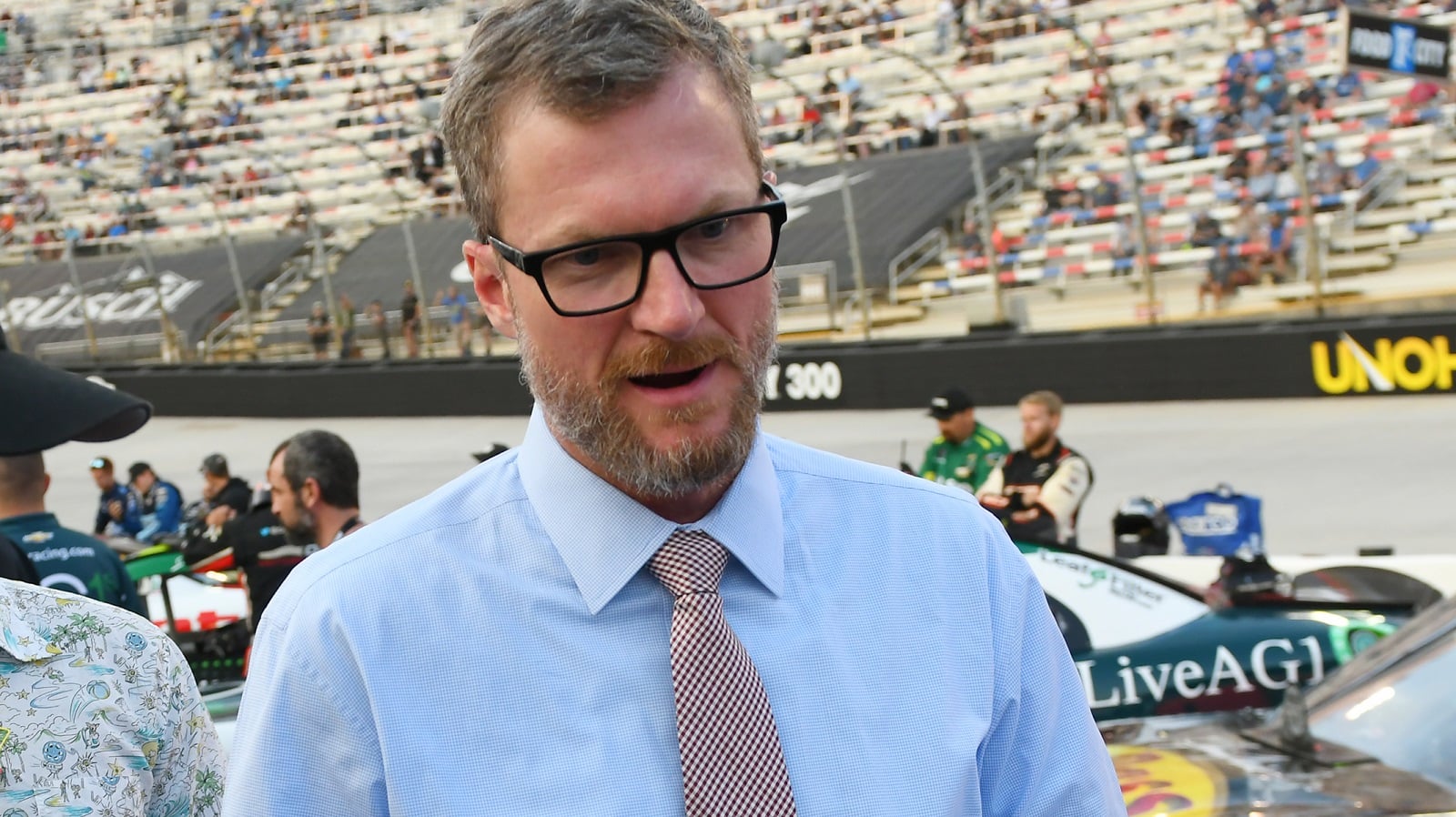 The promotion of Kelley Earnhardt Miller was certainly the key reveal, but Dale Earnhardt Jr. also announced new titles and responsibilities for some others who might be familiar names to NASCAR fans.
Podcast host Mike Davis has been named president and executive producer of Dirty Mo Media, which he co-founded in 2013.
Tony Mayhoff, who has been managing the Dale Earnhardt Jr. brand, becomes the vice president for strategy and development at DEJ Management. Closely related to that, Joe Mattes, who has overseen the racing team's licensing and sponsorships, becomes the senior vice president for business and strategy at JR Motorsports.
Finally, L.W. Miller will hold the title of vice president of motorsports. He has been the director of JRM's competition department since 2011.
"Businesses thrive on people, and I am blessed to have some of the best working at our companies," Earnhardt said.
A move to the Cup Series doesn't appear to be coming soon
None of the promotions that Dale Earnhardt Jr. announced Thursday constitute a step toward starting or acquiring a NASCAR Cup Series team. On the other hand, consolidating responsibility for all aspects of the business under Kelley Earnhardt Miller will be useful should there be occasion to make a move. She would have a working knowledge of all the business units and what JR Motorsports could afford to spend. The competitive aspects would remain in the hands of her brother.
Kaulig Racing offers a cautionary tale regarding a future move to the Cup Series. Matt Kaulig was smart to grab two charters when they were available a year ago, guaranteeing a slice of revenue direct from NASCAR, though not enough to fully fund one car, let alone two.
However, this season's Xfinity Series results have been disappointing for Kaulig Racing. AJ Allmendinger has won the regular-season title and will contend for a place in the Championship 4 and potentially a championship. But defending champion Daniel Hemric struggled to qualify for the playoffs, and the third driver, Landon Cassill, missed out last week at Bristol.
There could certainly be other variables, but the possibility exists that the organization lost some of its focus while ramping up its Cup Series program. That's worth remembering for the Earnhardt camp.
Like Sportscasting on Facebook. Follow us on Twitter @sportscasting19 and subscribe to our YouTube channel.
Got a question or observation about racing? Sportscasting's John Moriello does a mailbag column each Friday. Write to him at [email protected].