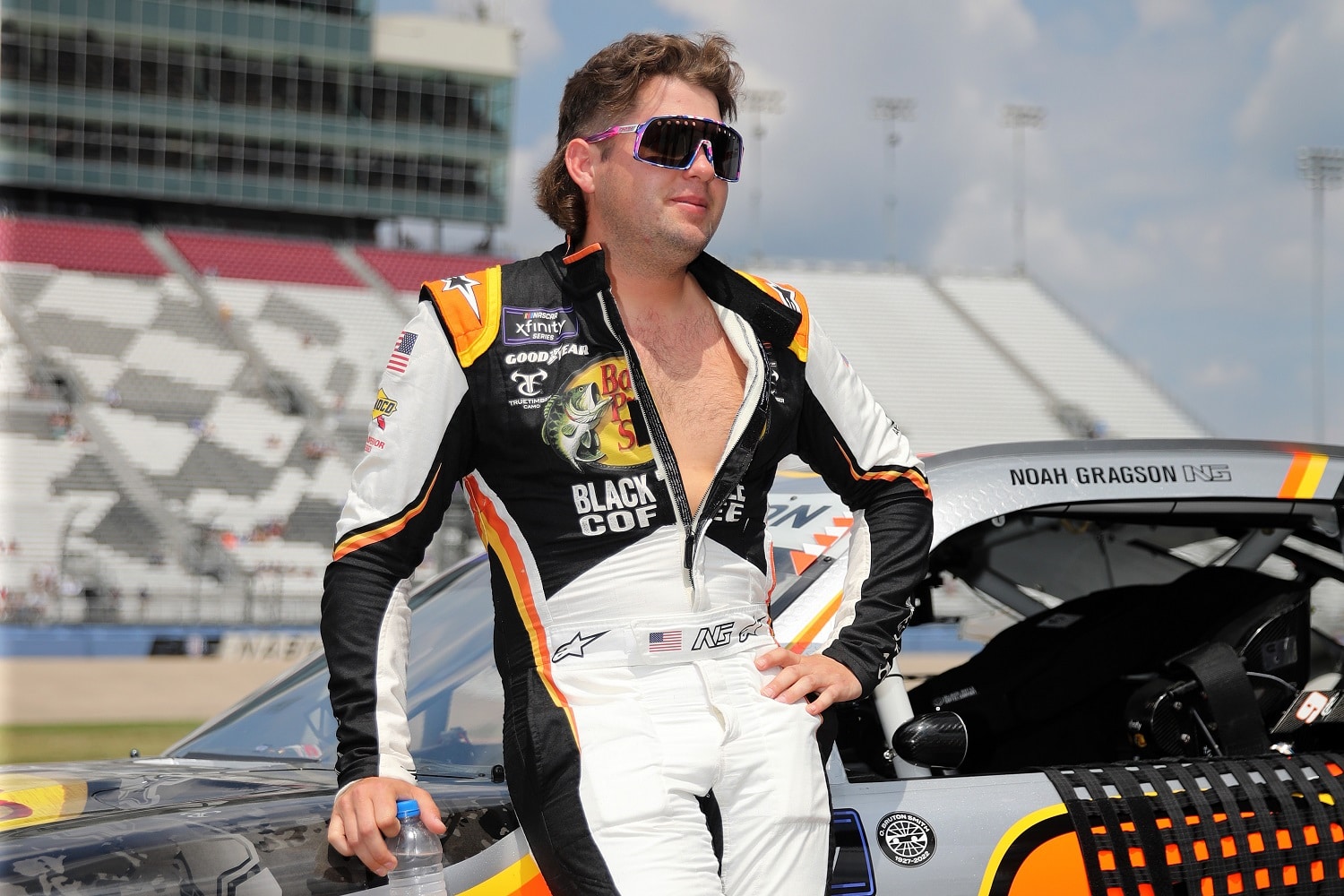 Kelley Earnhardt Batted .500 Responding to Criticism of Noah Gragson's Dangerous Road America Stunt
Kelley Earnhardt Miller missed the mark in her reaction to the wreck that JR Motorsports driver Noah Gragson caused.
NASCAR should be reaping benefits from excitement over Ty Gibbs' superb last-lap pass to beat Kyle Larson in Saturday's Xfinity Series race. Inside, we awoke Sunday to an avalanche of stories and social media reactions to Noah Gragson giving the sports world its most significant "wide right" since Scott Norwood in Super Bowl 25.
Kelley Earnhardt Miller didn't do the sport any favors with a four-sentence statement that began and ended in a tone-deaf fashion sure to continue to distract from excitement over actual racing.
What Noah Gragson did to Sage Karam was dangerous and irresponsible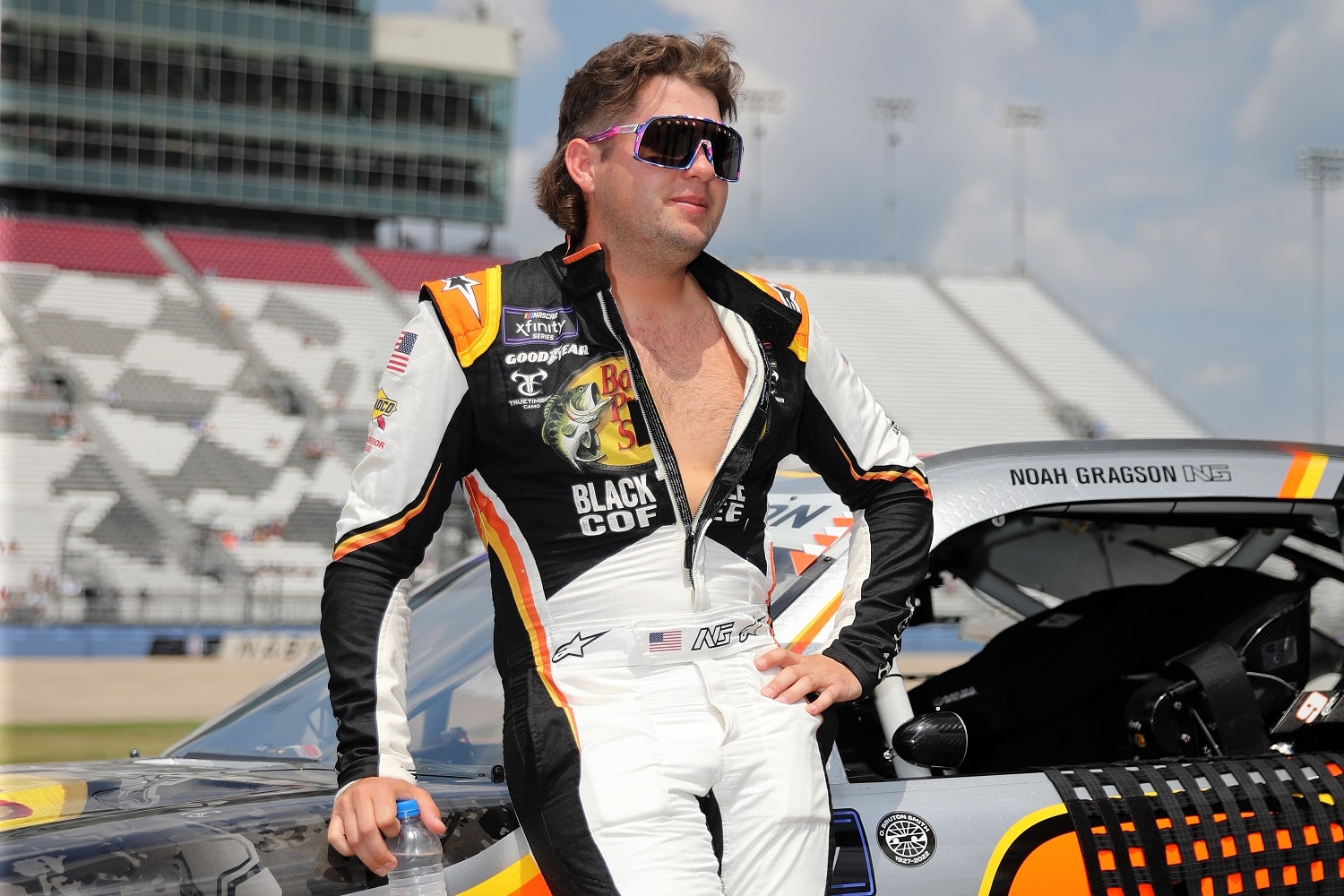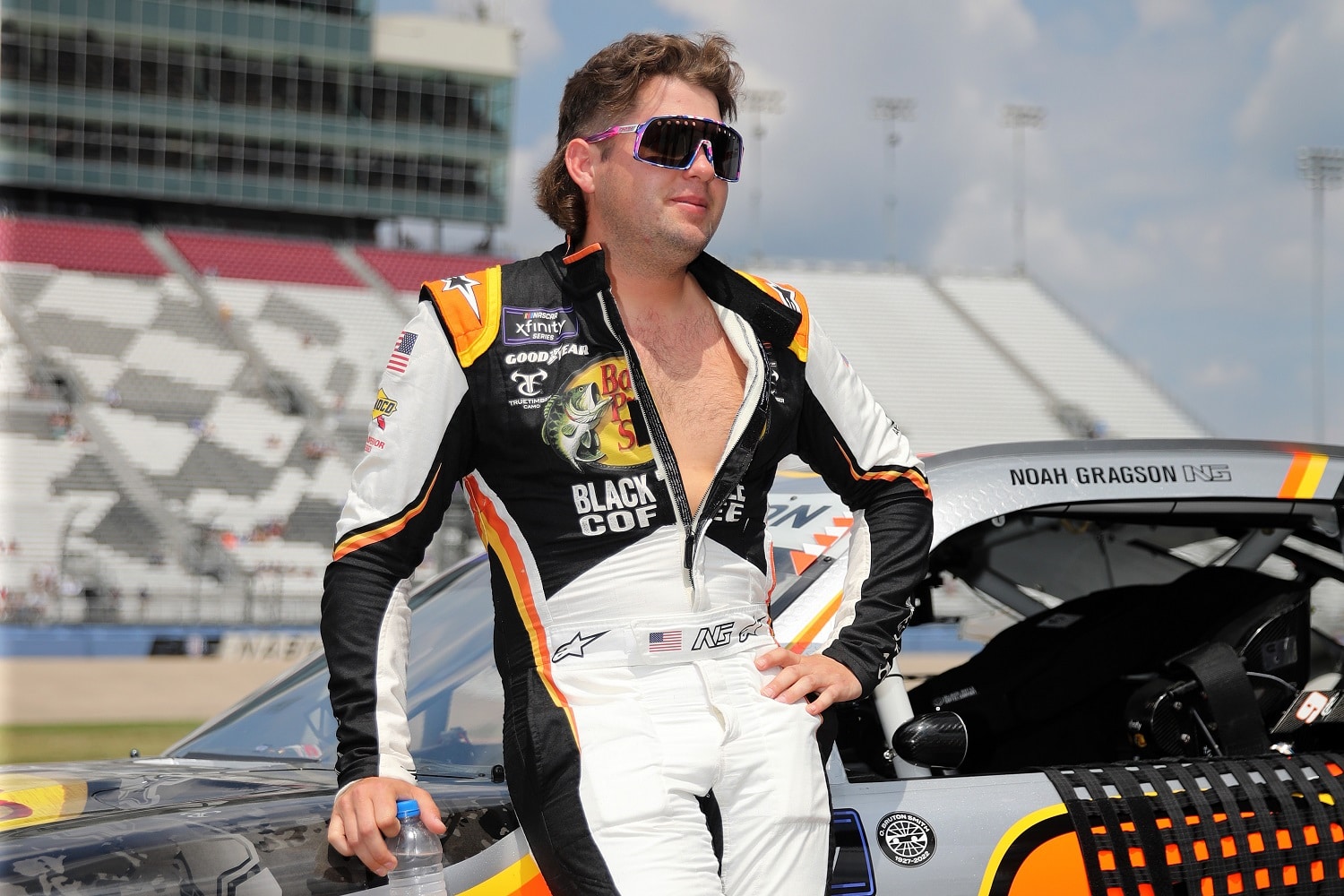 Dispense with the whatabout-isms. Whatever transpired between Noah Gragson and Sage Karam ahead of the pile-up early in the third stage of Saturday's Xfinity Series at Road American became moot because of the fashion in which Gragson responded to it.
As the pair came down the straightaway to Turn 4, Gragson seemingly took an intentional right turn into the side of Karam's No. 45 Chevy. It triggered a chain reaction as drivers blinded by dust and smoke on the road course plowed into each other. Thirteen cars joined the wreck, and some drivers, notably Brandon Brown, suffered hard hits.
Much like too many serious wrecks on your local interstate, the instigator drove away relatively unscathed. In fact, Gragson finished the day in eighth place. His day did not end there, though. Fox Sports' Bob Pockrass tweeted that NASCAR officials brought Gragson to the trailer to discuss the incident.
Owners Kelley Earnhardt Miller and Tommy Joe Martins reacted
Noah Gragson runs a partial NASCAR Cup Series schedule for Kaulig Racing, but his full-time gig is driving the No. 9 Chevy in the Xfinity Series for JR Motorsports, where Hall of Famer Dale Earnhardt Jr. and his sister, Kelley Earnhardt Miller, are the primary owners.
Reactions to the wreck that began with Noah Gragson plowing into Sage Karam came fast and furious, beginning with the two drivers throwing accusations at each other. It didn't take long for the owners to get involved, with Tommy Joe Martins launching a salvo.
"Absolutely on purpose," Martins tweeted. "@EarnhardtKelley @DaleJr I'm sure you're embarrassed to even be associated with that. Hard racing and bumping a guy back I get but that kind of stuff can hurt someone. It's too much."
Earnhardt Miller wrote her response a couple of hours later: "I'm not embarrassed. I understand you are upset rightfully so. Our team will sort out what we need to with Noah and move on. The highs and lows are all part of what we do."
Kelley Earnhardt Miller's reaction to Noah Gragson's actions missed the mark
Assess Kelley Earnhardt Miller's response one sentence at a time, beginning with the middle. Acknowledging that Tommy Joe Martins' right to be upset was a no-brainer. Saying her team will sort it out implies an understanding that JR Motorsports can't let Noah Gragson go rogue without some sort of repercussions.
But look at the start and the finish of her tweet.
Earnhardt Miller isn't obligated to be embarrassed, though she should be. But saying she's not embarrassed is too dismissive of what transpired. That's not the way to start the conversation.
She finished by lumping the incident into the "highs and lows" of what race teams do. Wrong. Cole Custer making a nice run on the road course and then having a brake rotor blow up to end his day, which set up the Ty Gibbs-Kyle Larson finish, is "highs and lows" stuff.
What Gragson did wasn't highs and lows stuff. Rather, it was irresponsibly dangerous, the equivalent of an NFL free safety going head hunting on a defenseless wide receiver on a crossing pattern in the secondary. Worse, he did it without any consideration of the implications.
Thirteen cars ended up at part of the wreck, and some absorbed heavy damage. The fact that everyone was able to walk away doesn't mitigate the level of irresponsible behavior Gragson displayed.
Earnhardt Miller apparently isn't grasping that.
Like Sportscasting on Facebook. Follow us on Twitter @sportscasting19 and subscribe to our YouTube channel.