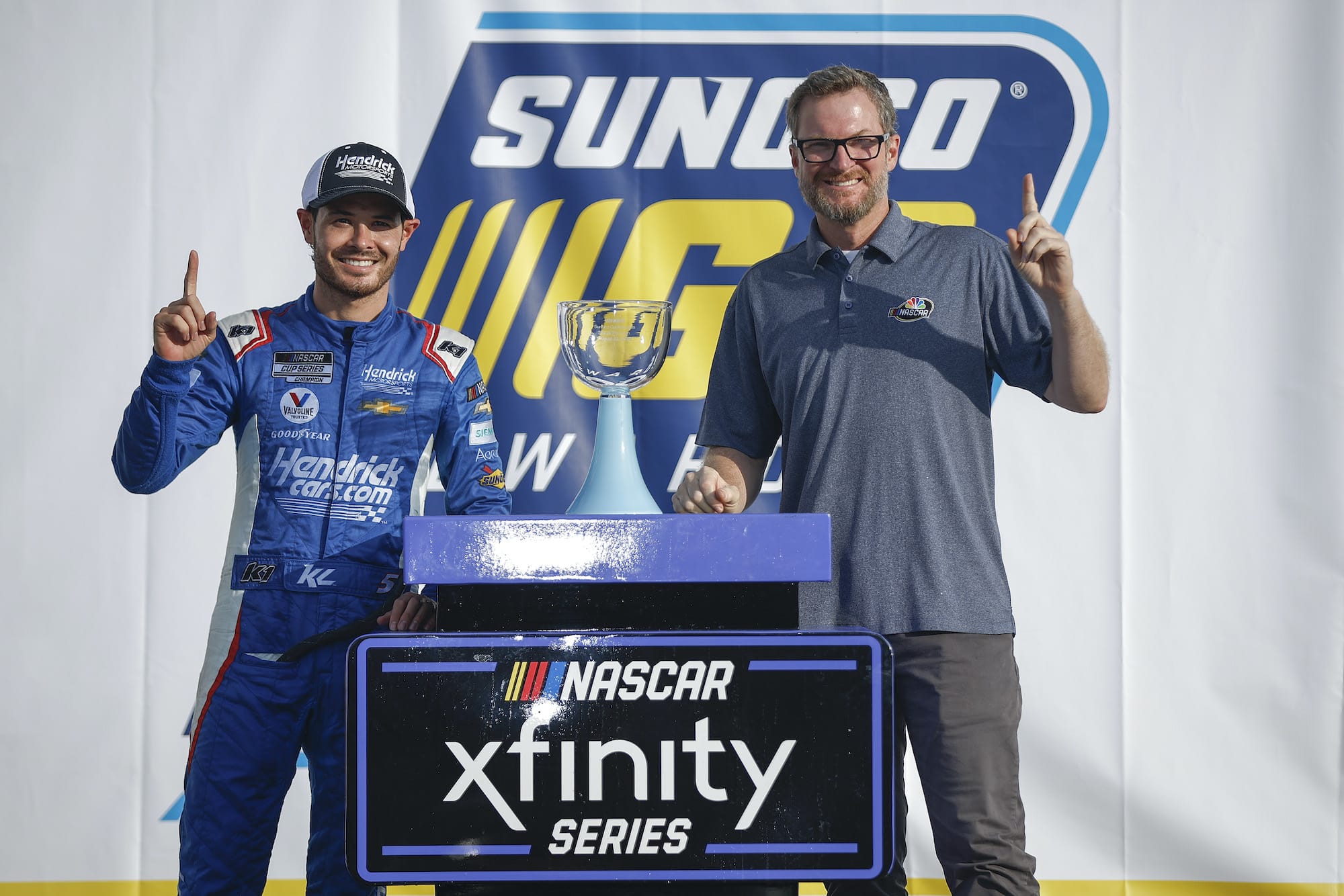 Dale Earnhardt Jr. Candidly Admits He's Unsure of Cup Team Ownership Because NASCAR's Current System Is Broken
Dale Earnhardt Jr. bluntly told his podcast audience this week that a recent move by NASCAR opened his eyes to a broken system and has him questioning his decision to pursue owning a Cup Series team.
For the longest time, Dale Earnhardt Jr. was opposed to making the move up from the Xfinity Series and becoming a Cup Series team owner. His mindset changed in the last few years with the introduction of the Next Gen car, which was intended to level the playing field with a less expensive car. He's publicly insisted multiple times recently how he's still interested in owning a Cup team, but he's waiting for the right situation — timing and potential partner.
This week on the Dale Jr. Download, the two-time Daytona 500 winner surprisingly revealed that those plans are now on hold after what he learned from last week's meeting between the Race Team Alliance and NASCAR and how teams like Hendrick Motorsports are struggling financially and haven't turned a profit in years.  
Jeff Gordon and others reveal financial struggles of Cup teams
With NASCAR's current television contract ending after the 2024 season, teams have been talking with the sanctioning body about upcoming negotiations and increasing their revenue share. With the current model, tracks receive 65%, 25% goes to teams, and 10% to NASCAR. NASCAR also owns numerous tracks on the schedule.
A new subcommittee from the Race Team Alliance was formed to handle negotiations on behalf of the teams and includes Jeff Gordon, 23XI Racing investor Curtis Polk, Joe Gibbs Racing President Dave Alpern, and Roush Fenway Keselowski Racing President Steve Newmark. 
Last Friday, due to a perceived lack of progress in talks with NASCAR behind closed doors, the subcommittee met with reporters to address the situation. During that press conference, which all four agreed is a pivotal moment in the sport's history, they revealed NASCAR's counteroffer to theirs was inadequate as it provided a minimal increase in revenue while emphasizing cost-cutting, which would likely come in the form of layoffs. 
Jeff Gordon also shockingly admitted that HMS, the winningest organization in Cup history and home of the last two championship-winning teams, hasn't turned a profit in years and won't again this season with the new cost-cutting Next Gen car. 
Dale Earnhardt Jr. admits NASCAR move 'freaked me out'
Gordon acknowledging that HMS isn't profitable, coupled with Alpern's fear of what happens to Joe Gibbs Racing when the namesake is gone, showed that the business model is broken. This week on his podcast, Dale Earnhardt Jr. admitted as much and said it has made him rethink his future as a potential Cup team owner. 
"I'm a potential owner in the Cup Series," Earnhardt said. "JR Motorsports could be a future owner in the Series, and we are actively out here like a lot of other new owners that are talking to these teams about what these charters are worth, who's willing to sell one, how do we become an owner. 
"And so when I heard what I heard from the RTA, it made me go, I need to wait and pause. RTA is basically telling me that this charter that I want to buy is a losing proposition or not a money maker. It's broken. I don't want to buy this charter now because it's not a successful business venture."
"As an interested owner, or interested future purchaser of a charter, I expected that number to get there. I expected them to be able to achieve what they wanted. I expected RTA to get this done. And when I heard that NASCAR came with just a minimal increase, it freaked me out a little bit."
Earnhardt sends a concerning message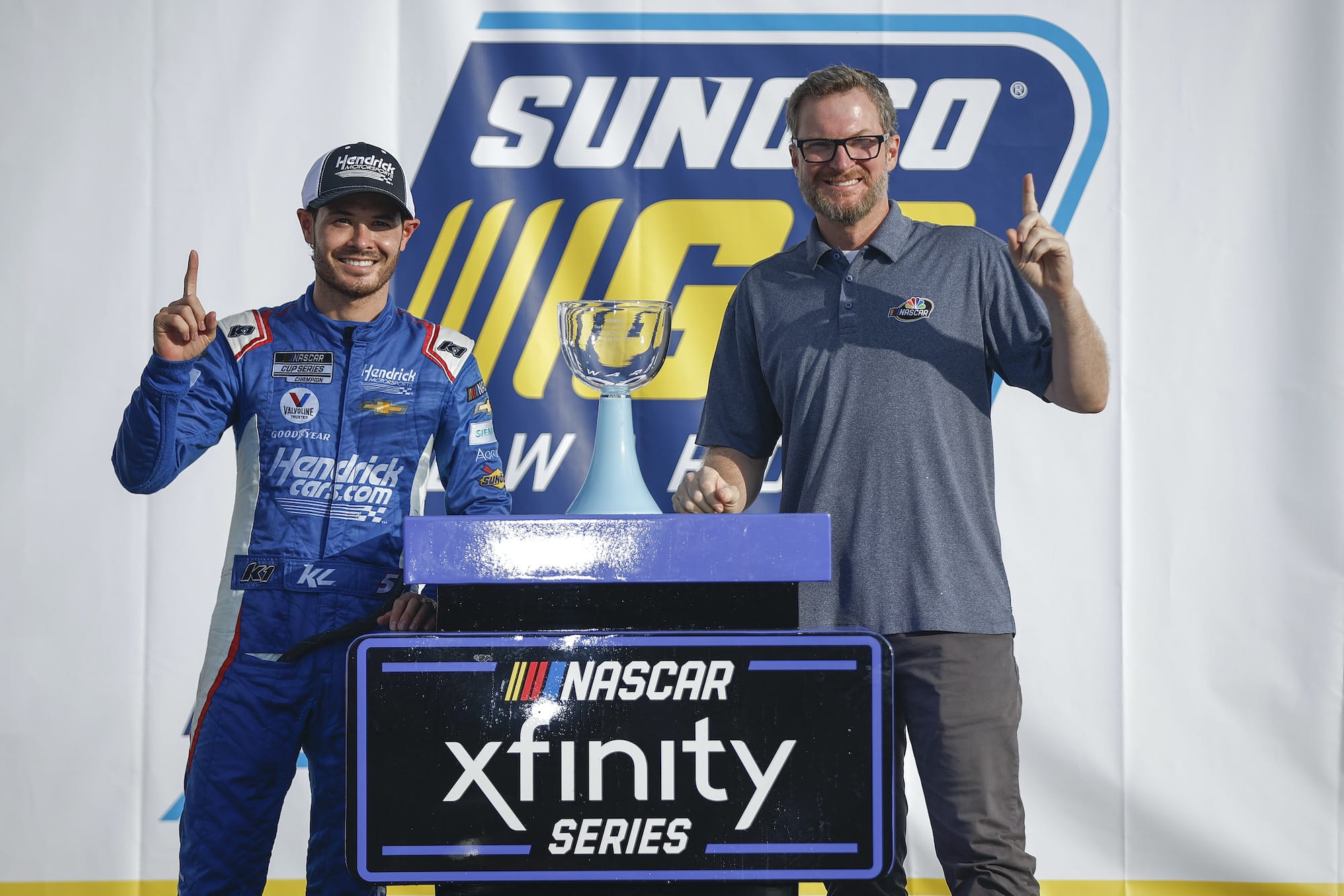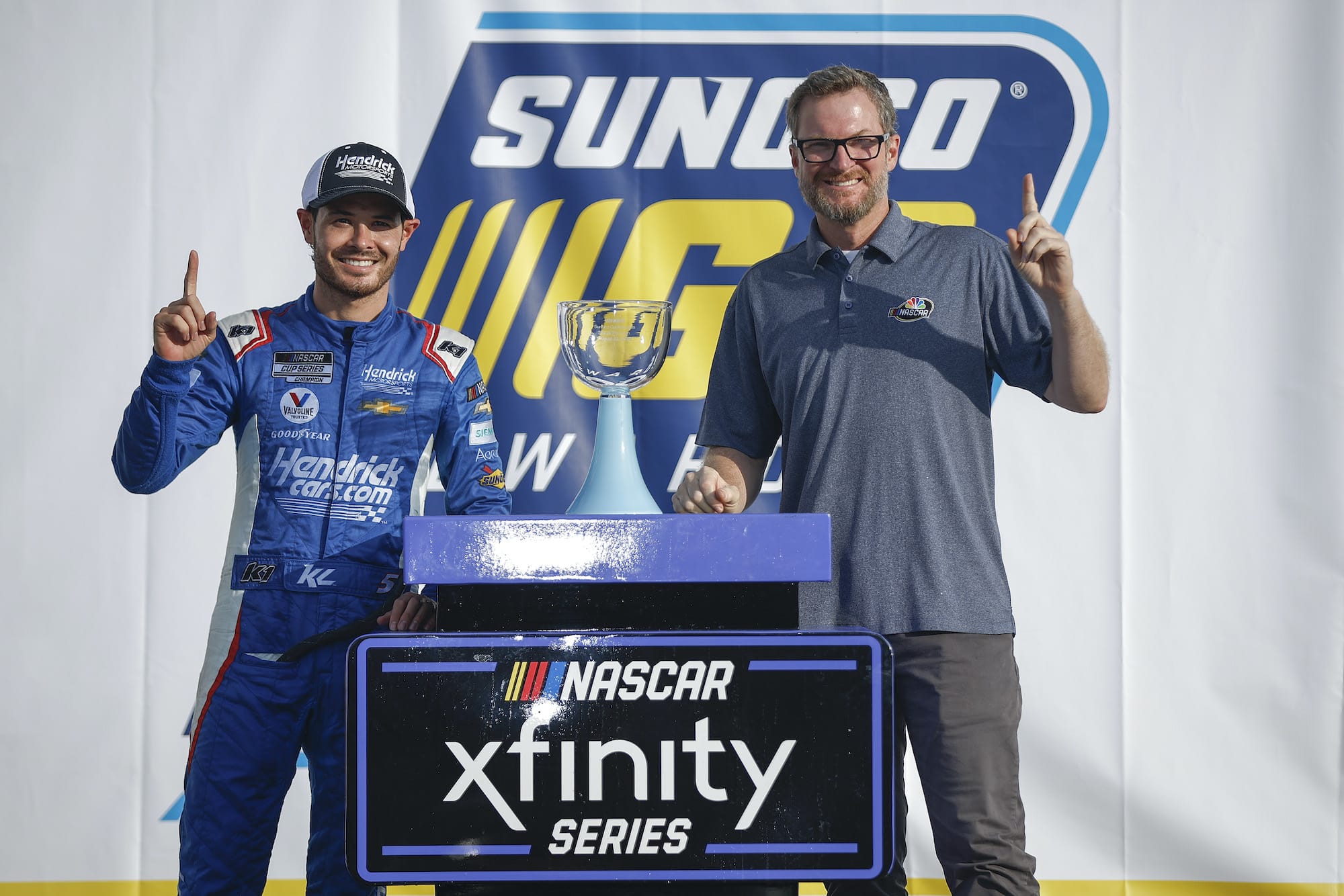 NASCAR, are you listening?
The Cup Series 15-time most popular driver, and arguably still the sport's most prominent voice, who wants to become a Cup owner, says the business model is broken. That's because it is. 
The teams have made that abundantly clear. The sponsorship-dependent model is no longer sustainable, but the teams are hoping that the upcoming television contract and anticipated revenue-sharing that comes with it could change that.     
NASCAR has been under fire lately for a variety of reasons, including on-track decisions (William Byron-Denny Hamlin) and, more notably, for failing to address driver safety concerns with the Next Gen car that have been ongoing for more than year. 
As important as safety is, this issue is objectively more important simply because it's regarding the sport's very existence. Fans have to hope that NASCAR gets this one right, or there might not be a sport to cheer for in the future. 
Have thoughts on this topic? Keep the conversation rolling in our comments section below.