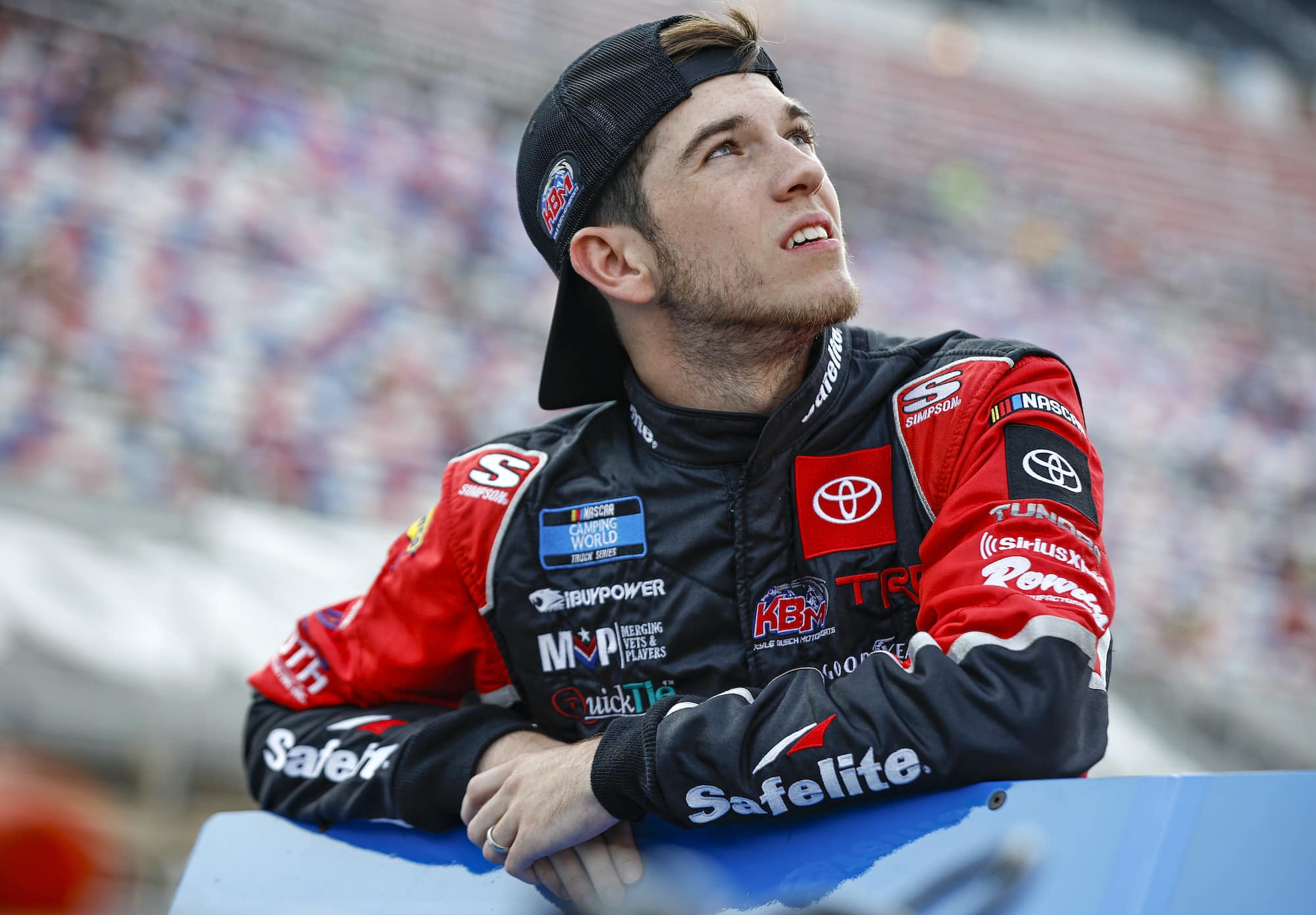 Chandler Smith Comments Raise Major Red Flag and Confirm Joe Gibbs Racing Headed in Wrong Direction
Chandler Smith candidly admitted this week that he turned down an offer from Joe Gibbs Racing in favor of joining Kaulig Racing and it confirmed that the powerhouse team is headed in the wrong direction.
This week Chandler Smith made a surprising announcement that after years of being part of Toyota Racing, he would be leaving for Chevrolet and competing in the Xfinity Series with Kaulig Racing in 2023. That news comes on the heels of several other drivers announcing in recent weeks that they would be departing Toyota for the bowtie. The 20-year-old's departure is just the latest, but it's what he said during an interview on SiriusXM NASCAR Radio that should concern fans of Joe Gibbs Racing.  
Chandler Smith considered top Toyota talent
Chandler Smith has been part of the Toyota family since 2018 when he started racing in the ARCA Menards Series with Venturini Motorsports. In spot duty over the course of three seasons from 2018-2020, the youngster was impressive, racking up nine wins in 33 races. 
In that 2020 season, he split time between ARCA and the Truck Series with Kyle Busch Motorsports. In 2021, Smith ran his first full-time season in the trucks and scored nine top-10 finishes, including a pair of wins. 
This year, the KBM driver has been even better, recording 15 top-10 finishes and three wins. With just two races remaining in the playoffs, Smith sits atop the points standings and in solid position to make it to Phoenix for the Championship 4. 
Smith comments should be alarming to JGR officials
Smith has already proven to be one of the best drivers with the Truck Series in just two seasons. He was considered one of Toyota's top prospects but that all changed this week when Kaulig Racing announced that AJ Allmendinger would be moving up from Xfinity to Cup next season and Smith would be replacing him in the No. 16 car. That news surprised many, but according to the driver, it's been in the works for a while. 
"Actually, there was conversation two months ago and I didn't know the conversation was serious until about a month ago," Smith said on SiriusXM NASCAR Radio. "When I found out it was serious, I was like, why wasn't I quite aware of this about another month ago? So when I found out they were really serious about it, seeing the plan they had for me, they were pretty excited about the possibility of me coming here as well. Seeing a lot of potential. That's where I want to be at the end of the day."
Smith credited Toyota for putting him in a position to get to this point in his career, but, in the end, he opted to switch over to Chevrolet and Kaulig because he felt there was a better chance at success there than at Joe Gibbs Racing. 
"I've been a TRD driver for six to seven years," he said. "They got me to where I am. They've put me in places as far as like KBM, Venturini Motorsports. Good equipment just like where I am at Kyle Busch Motorsports this year to go win races and get opportunities like this. A lot of why I got this opportunity was because of Toyota. 
"With that being said, though, I had quite a few different options for next year just taking off my Toyota cap. I had the option of going to JGR. There's just pros and cons to every single deal. At the end of the day, there's no secret that Kaulig Racing is going to be a powerhouse team one day — in the Cup Series that is. They already are in Xfinity. I'm 20 years old. I have time on my side, I feel like. So with that being said, young driver coming over here, they want me to come over here. I think that's something really good for someone in my position."
Part of exodus that includes Kyle Busch and Brandon Jones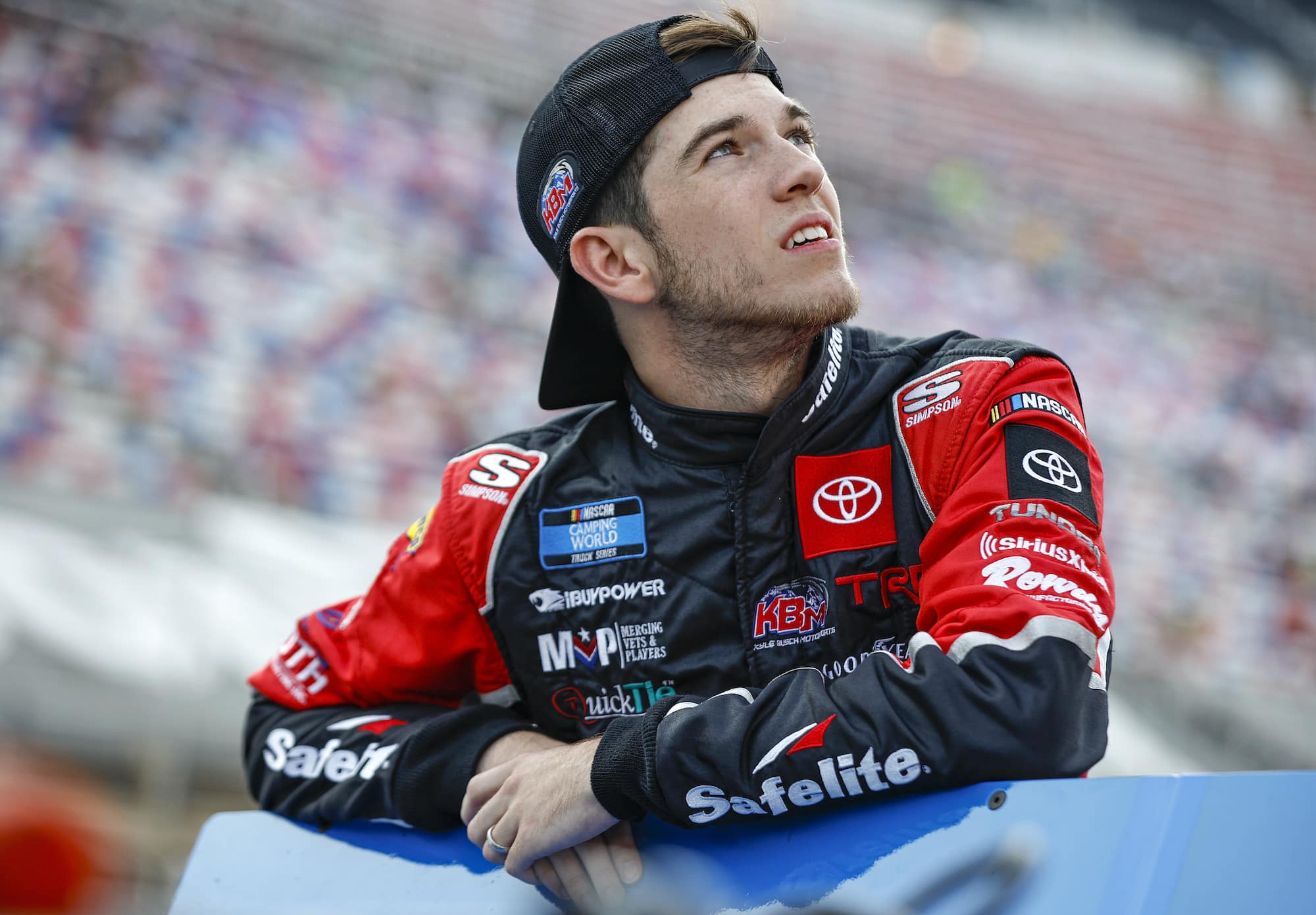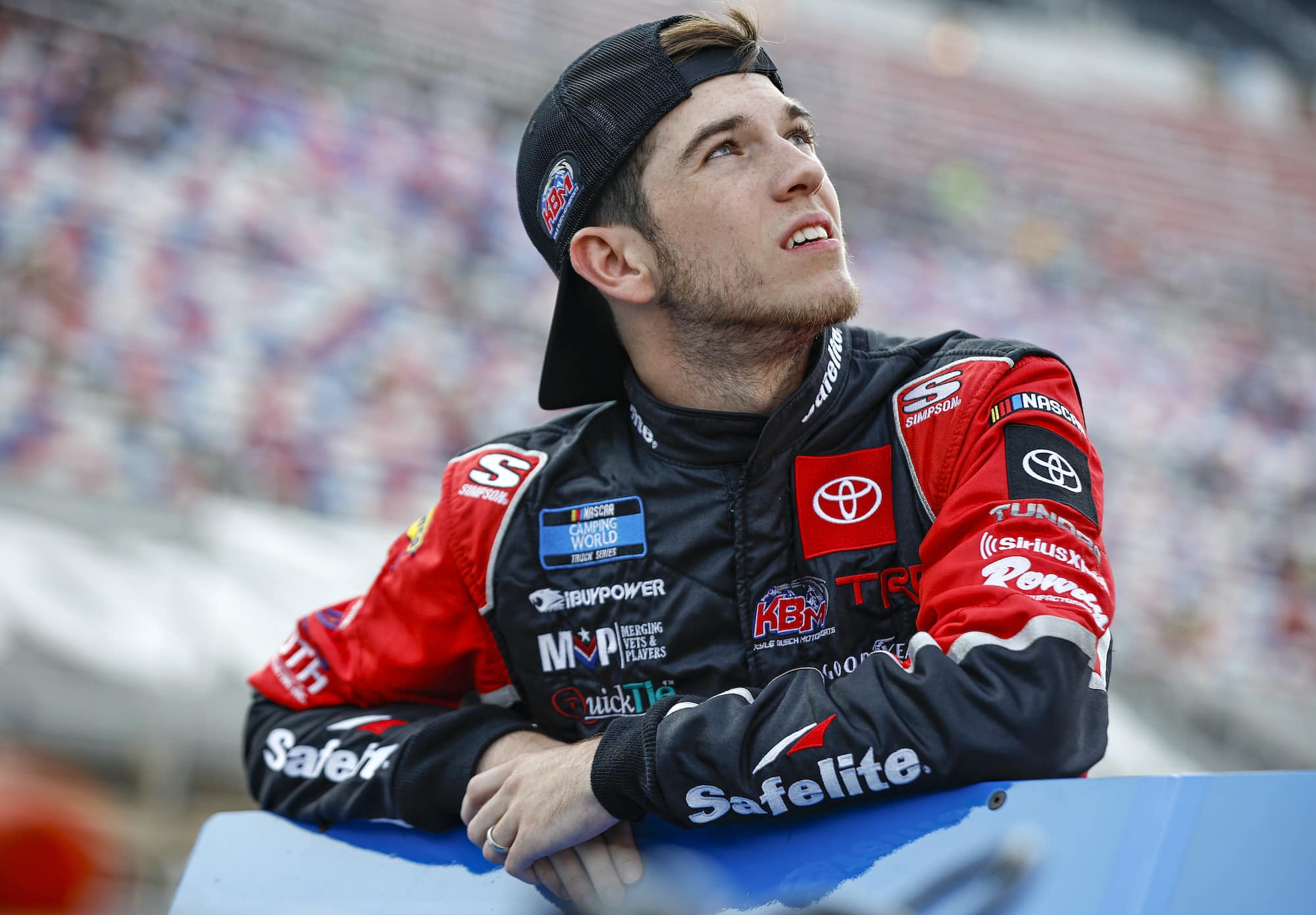 Smith's comments about joining a future powerhouse Cup team should send up all kinds of red flags at JGR. Kaulig started Cup racing in 2020. This year is the organization's first full-time season in the top series. Conversely, JGR is already considered a powerhouse and has been in the Cup Series since 1992. There are currently two cars in the playoffs vying for a championship.
Interestingly, Smith is just the latest driver to leave Toyota. Kyle Busch's contract situation this season with JGR was well-documented. The end result is he's leaving for Richard Childress Racing next year. And he's not the only one. Brandon Jones announced last month that he was also leaving his Xfinity ride at JGR for JR Motorsports, replacing Noah Gragson, who is moving up to the Cup Series with Petty GMS. 
Smith's departure is just the latest in an exodus of drivers and it has to make fans wonder what the future holds for a team that is losing top talent at an alarming rate. 
Like Sportscasting on Facebook. Follow us on Twitter @sportscasting19 and subscribe to our YouTube channel.