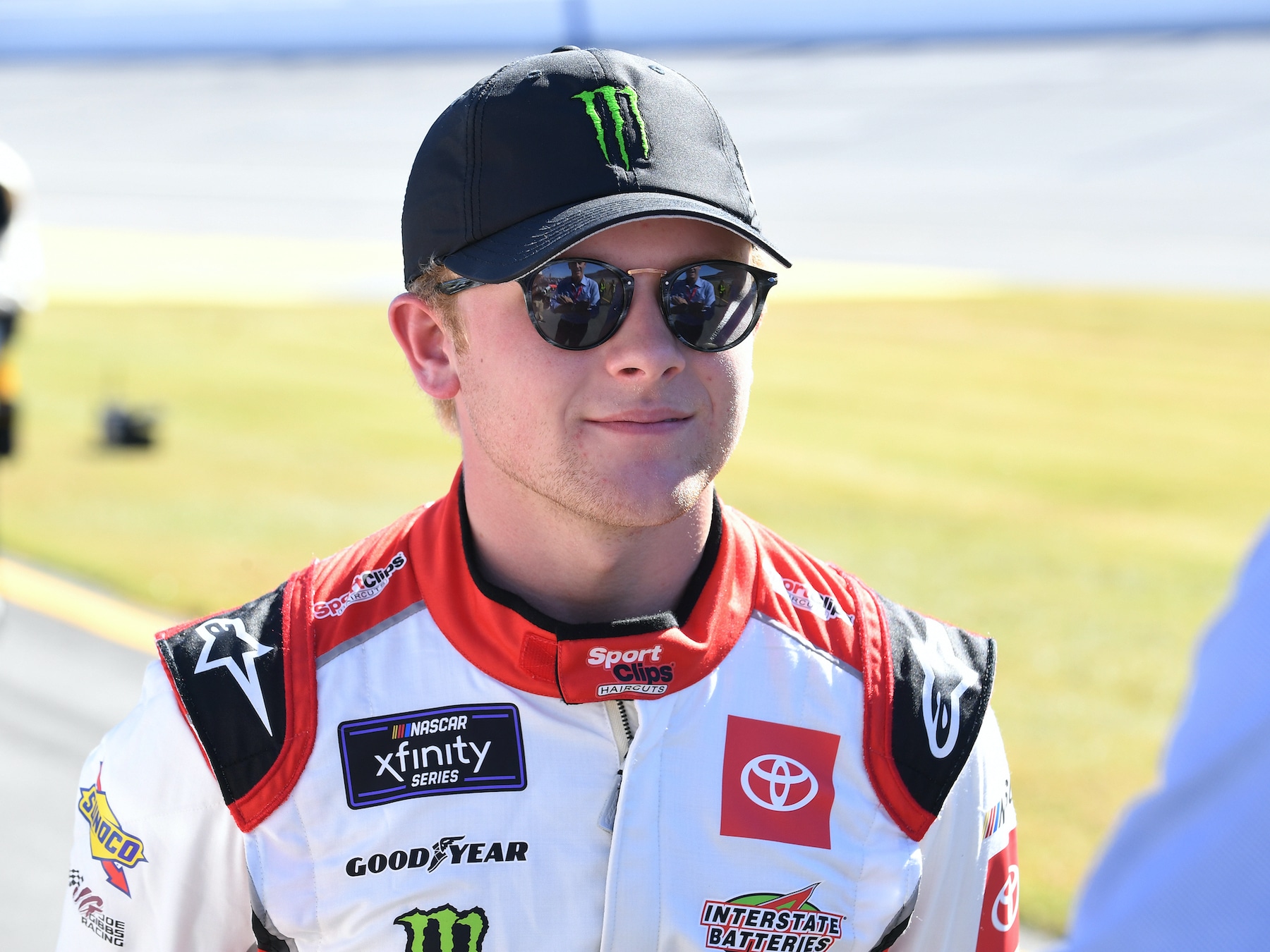 Ty Gibbs Makes Another Poor Decision During Prerace Show, Pushing Away Camera Multiple Times Right in Front of His Grandfather
Ty Gibbs stood next to his grandfather and did something on live television before the Xfinity Series race at Talladega that showed his immaturity and boosted the argument of his critics that he's entitled.
Ty Gibbs has been in the headlines a lot lately, and not for the right reasons. In last weekend's Cup Series race at Texas, serving as Kurt Busch's substitute for a 10th consecutive race, the 19-year-old, who has made multiple questionable decisions in his young career, made a couple more in the Lone Star State on Sunday, including one that earned him a hefty fine. 
A week later, at Talladega, in the Joe Gibbs Racing driver's first appearance since NASCAR penalized him for one of those bad choices, the youngster showed his immaturity once again during the Xfinity Series prerace show, and it was all in front of a live television audience and his grandfather, who stood next to him and witnessed it all.
Ty Gibbs penalized for aggressive behavior at Texas 
While Ty Gibbs has come under fire for his behavior since his Xfinity Series debut last year, he's remained trouble-free and out of the spotlight in his 10 Cup Series starts in the 23XI Racing car. However, that changed last Sunday at Texas when Gibbs was involved in a pair of incidents. 
The first one occurred when the No. 23 car of Gibbs drove down pit road and was on the receiving end of accidental contact from Ty Dillon, who had exited his pit stall. In response to the contact, the JGR driver made a sharp left into the door of the No. 42, sending the car to the left, where it narrowly missed hitting several Roush Fenway Keselowski pit crew members and two NASCAR officials standing nearby.  
NASCAR punished Gibbs with a $75,000 fine for the incident. 
However, that wasn't the only time Gibbs got aggressive with another driver at an inappropriate time. It also happened with Erik Jones under a caution when the 23XI Racing car drove up to the rear of the No. 43 car and bumped him not once, but twice.  
"Don't ever bump me under yellow again," Jones wrote in a reply on Twitter to a Gibbs' apology for his lapse of judgment on pit road. 
Gibbs pushes away camera before Xfinity Series race at Talladega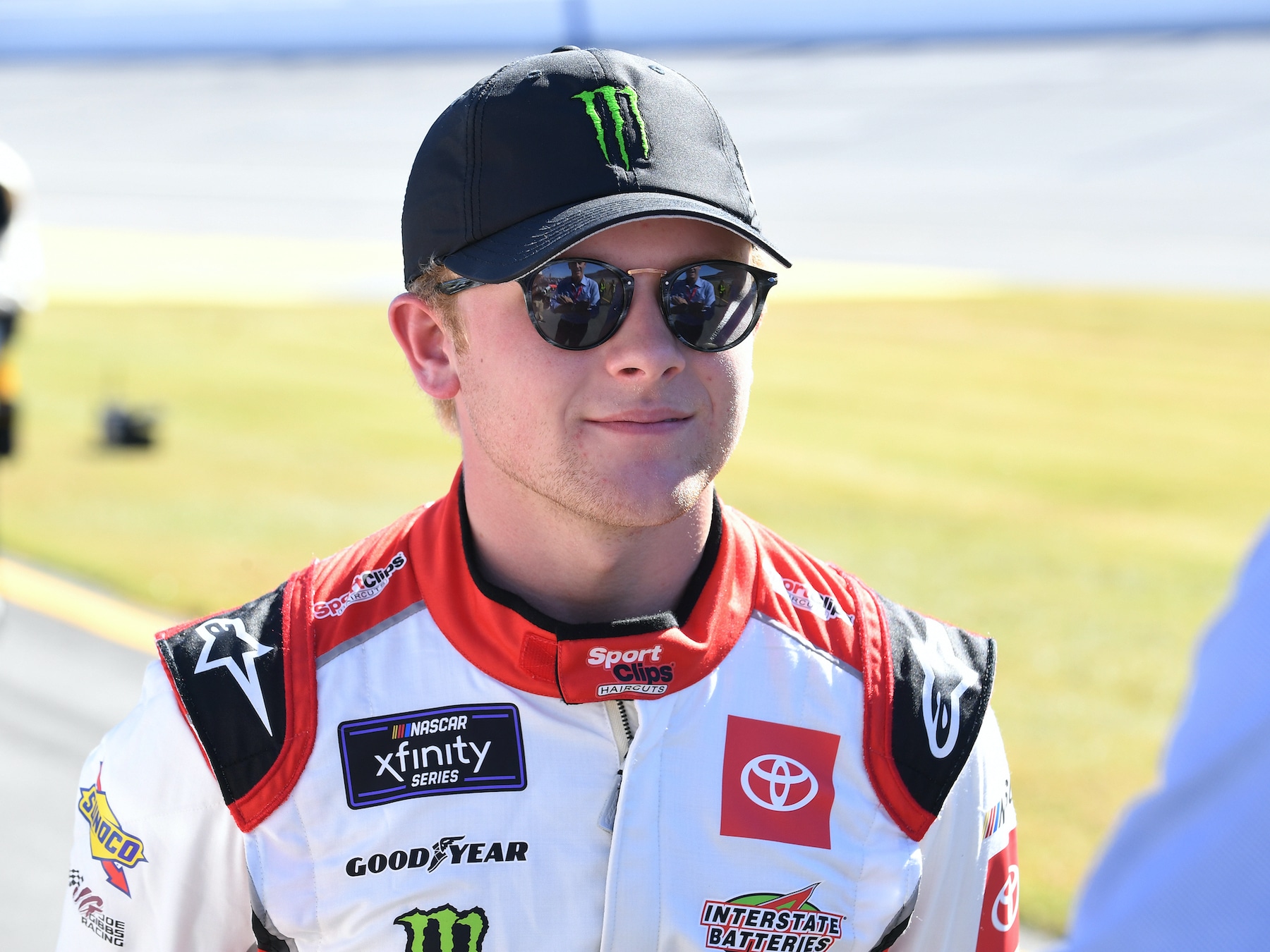 On Saturday, during the Countdown to Green prerace show, the broadcast cameras, as they always do, were roaming around pit road and providing the low-profile view of the cars and the drivers, who are often huddled up having casual conversations with fans or those in their inner circle. 
The latter was true of Gibbs before the Xfinity race at Talladega, as he was visiting with several individuals, including his grandfather Joe. When the broadcast began talking about Gibbs' limited experience on superspeedways, the camera angle showed the driver and the race team namesake standing to the right. 
As the camera focused on the driver, he looked directly at it for a second, then looked away before reaching down, his hand blocking the lens, and pushing the camera down toward the ground. He briefly pulled away before leaning down for a second time and pushing the camera again. After he lifted his hand, he turned and abruptly walked away. 
Behavior confirms narrative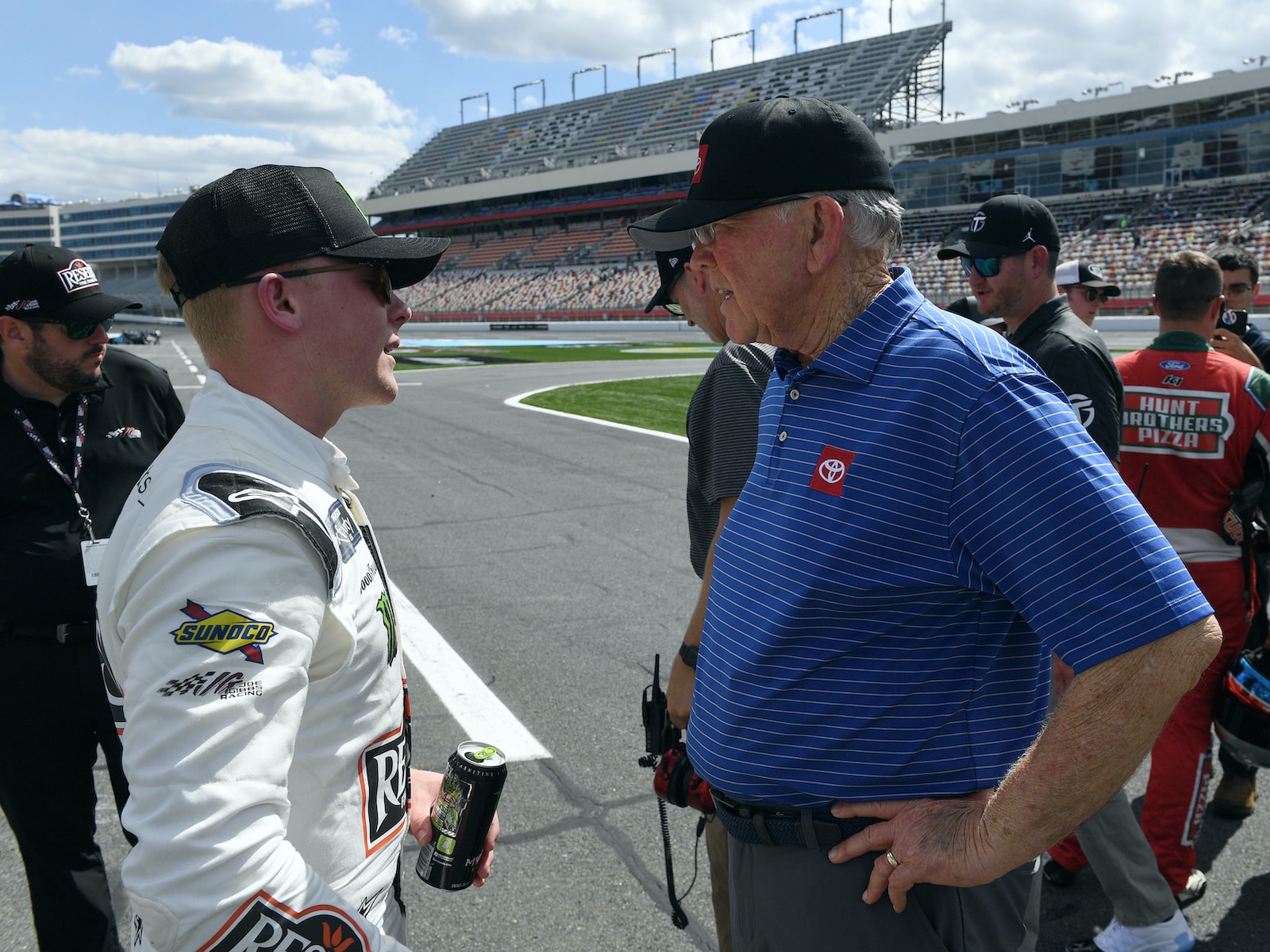 Ty Gibbs may just be 19, but before Saturday's event in Alabama, he'd run 45 races in his two years in Xfinity. Every single race has included a prerace show with television cameras moving up and down pit road. 
Gibbs knows this. He knows cameras show the drivers when the broadcast is talking about them. Maybe the youngster thought the broadcast was talking about his misbehaving from the last week and wasn't happy about it. That didn't deserve a camera shove. Nothing should ever prompt that type of response.
And doing it standing next to his grandfather only amplified the moment, and effectively fed into the label placed on him by others that he can get away with everything because of who he is. 
What happened on Saturday certainly didn't do anything to change that narrative. 
Like Sportscasting on Facebook. Follow us on Twitter @sportscasting19 and subscribe to our YouTube channel.