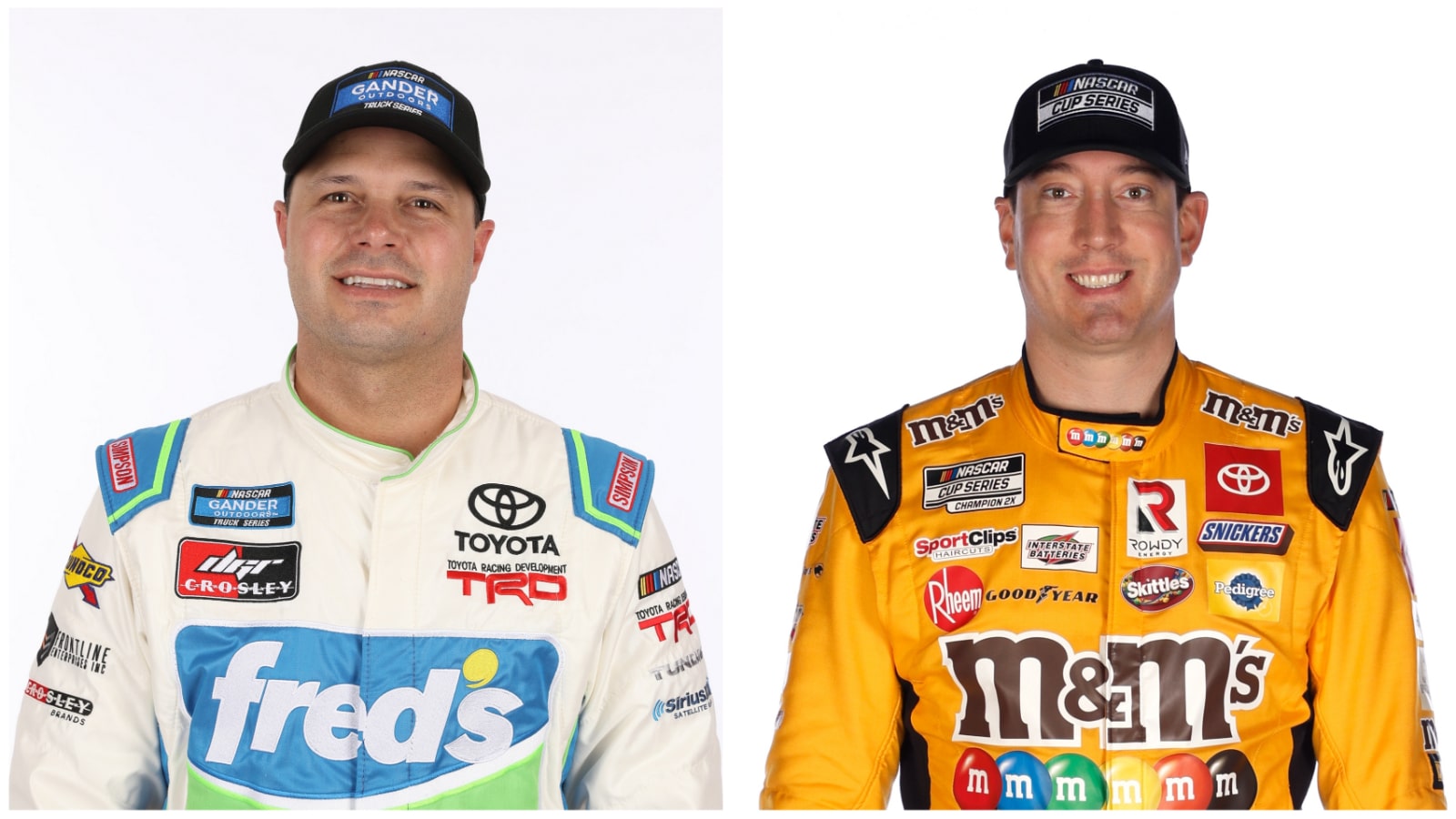 Kyle Busch and David Gilliland Are Shaking up the Truck Series, Leaving Drivers Like Hailie Deegan in Limbo
Kyle Busch and David Gilliland are moving their truck series teams to new manufacturers, causing a shakeup in driver lineups.
The assumption for close to a month has been that there was no announcement about Hailie Deegan's NASCAR future because she was pursuing an Xfinity Series ride.
While that may be accurate, it's apparent now that Sept. 13 shook up the truck series. That's the day Kyle Busch made it official that he was leaving Joe Gibbs Racing to drive for Richard Childress Racing. It will be accompanied by the two-time Cup Series champion moving his truck series team from Toyota to Chevy.
Now, David Gilliland has added to the churn with a decision likely affecting Deegan and other well-known drivers.
Chandler Smith will drive for Kaulig Racing in the Xfinity Series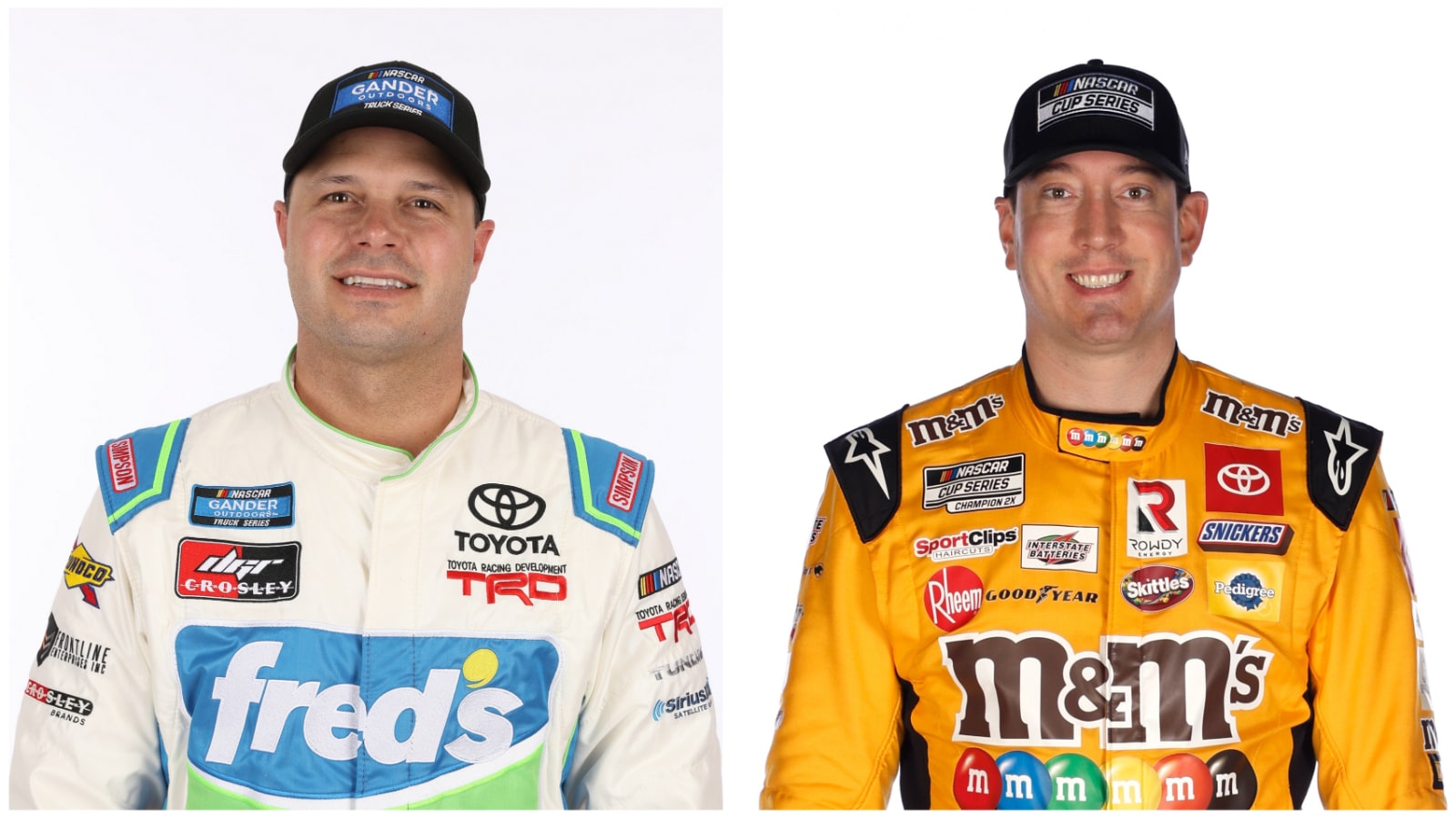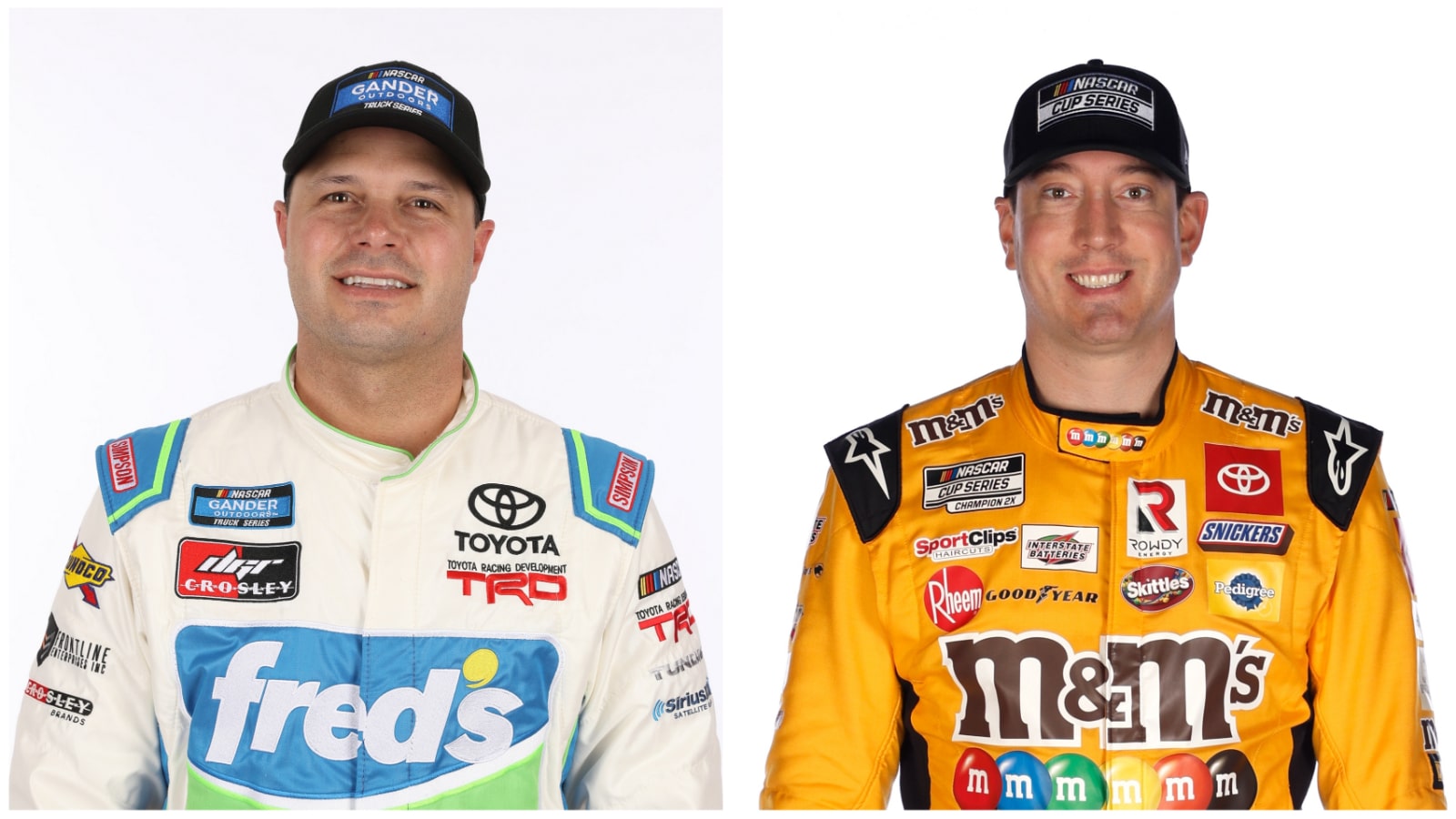 While there are multiple Toyota teams in the Camping World Truck Series, Kyle Busch Motorsports is the key, even in a season when 10 of the top 16 trucks on the points list are Toyotas. That's because the manufacturer has funneled numerous development drivers through KBM.
This season, KBM's Chandler Smith is in the playoff lead, and John Hunter Nemechek is five points under the cut line heading into the elimination race at Homestead-Miami that will set the Championship 4 field. Additionally, Corey Heim is 15th in points, and the team owner and namesake drove to victory at Sonoma.
Busch has switched Cup Series allegiance to Richard Childress Racing and is expected to move his truck team from Toyota to Chevy shortly. However, Smith has already made his move, announcing on Wednesday that he will move up to the Xfinity Season in 2023 as AJ Allmendinger's replacement at Kaulig Racing.
Busch and Chevy could have found room for Smith, who has five wins over two seasons, but the chance to move up to Xfinity was too good for a 20-year-old to pass up. However, a slew of other upcoming moves will be the fallout from KBM and David Gilliland Racing making changes.
The team moves could leave Hailie Deegan behind
According to Racer.com, Toyota will be softening the blow of losing Kyle Busch Motorsports by returning David Gilliland Racing to the fold after four seasons with Ford. That's where Hailie Deegan figures into the equation.
Deegan (21st in points) and Tanner Gray (14th) are Gilliland's full-time drivers, but the website reported DGR is expected to be a four-truck team in 2023. Brothers Tanner and Taylor Gray would remain, and Corey Heim would make the switch from Kyle Busch's team. The fourth seat would belong primarily to a rotation of prospects supplied by Toyota.
That presumably doesn't leave room for Deegan, who now has an uncertain future with Ford. Gilliland would likely have returned her to the No. 1 Ford based on strong sponsorship money if he'd stayed with the manufacturer.  
Deegan will make her Xfinity Series debut next weekend in Las Vegas with SS Green Light Racing. She began the season wanting an Xfinity opportunity, and now she may need one; with DGM leaving, Ford will have almost no presence in the truck series. Once you take Zane Smith of Front Row Motorsports out of the equation, the cupboard is bare.
Where will other drivers land in 2023?
Toyota Racing Development boss David Wilson certainly would have liked to have kept development drivers Corey Heim, Chandler Smith, and John Hunter Nemechek. The best he can hope for is two out of three.
Heim can fit in at David Gilliland Racing. Meanwhile, Joe Gibbs Racing will be promoting Ty Gibbs to the Cup Series and has lost Brandon Jones to JR Motorsports for 2023 to open two cars in the Xfinity Series, one of which almost certainly goes to Nemechek. Sammy Smith gets mentioned, too, with veteran Trevor Bayne a long shot.
While that works out nicely for Toyota, losing Smith to Kaulig Racing continues the line of strong prospects – including William Byron and Noah Gragson – who've left for Chevy teams. It's an ongoing problem because Toyota doesn't have Xfinity options beyond Joe Gibbs Racing.
As for Kyle Busch, his team will be starting from scratch in building a lineup. The good news is that Chevy has multiple prospects driving in the ARCA Menards Series. Chief among them is 18-year-old Daniel Dye, who has finished in the top five in 13 of 19 starts.
Like Sportscasting on Facebook. Follow us on Twitter @sportscasting19 and subscribe to our YouTube channel.
Got a question or observation about racing? Sportscasting's John Moriello does a mailbag column each Friday. Write to him at [email protected].