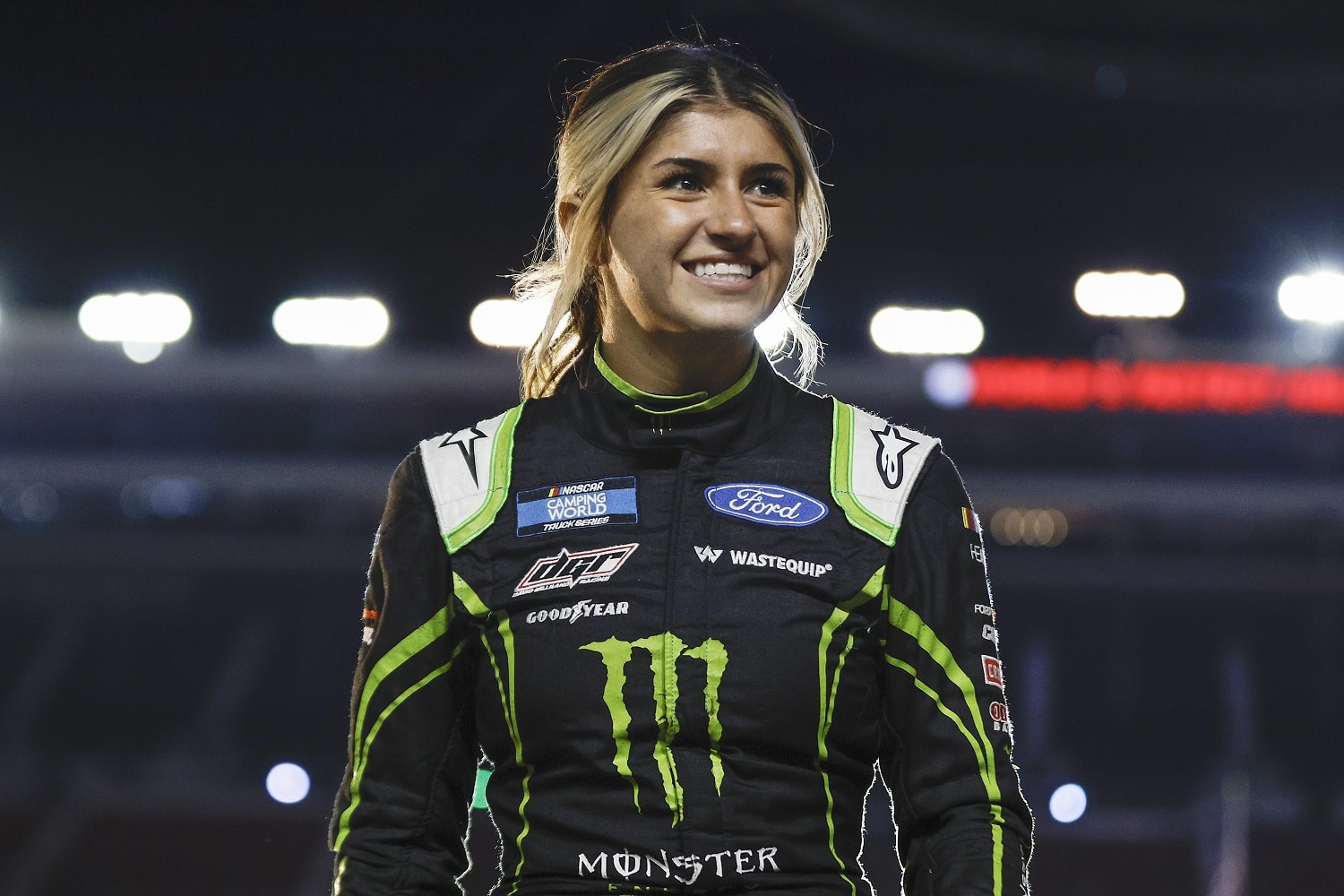 Hailie Deegan's Xfinity Series Debut in a Playoff Race Might Not Be a Stellar Idea
Hailie Deegan is moving up. Though it's only a one-race deal, it's an important race for the drivers around her.
Green Light Racing finally made a ripple when Cole Custer won at Fontana in February. Now, the team that hasn't run a driver for a full season since 2019 is looking to make waves in the Xfinity Series with Hailie Deegan.
The timing couldn't be better, coming off a career-best result. Yet, it also couldn't be worse, considering the playoffs are in progress.
Hailie Deegan will make her Xfinity Series debut at Las Vegas
NASCAR Camping World Truck Series driver Hailie Deegan will make her Xfinity Series debut at Las Vegas Motor Speedway on Oct. 15 for Green Light Racing. Pristine Auctions is sponsoring her in the No. 07 Ford in the Alsco Uniforms 302.
Deegan has been lobbying since late last season to get a foot in the door in NASCAR's second-tier series. She drives a Ford for David Gilliland Racing in the truck series, where she is mired in 21st place.
"I really wanted to make my Xfinity debut for sure on a mile-and-a-half (track) because that's where I feel most comfortable," Deegan said in her announcement video.
Hailie Deegan's Xfinity Series debut timing isn't a stellar idea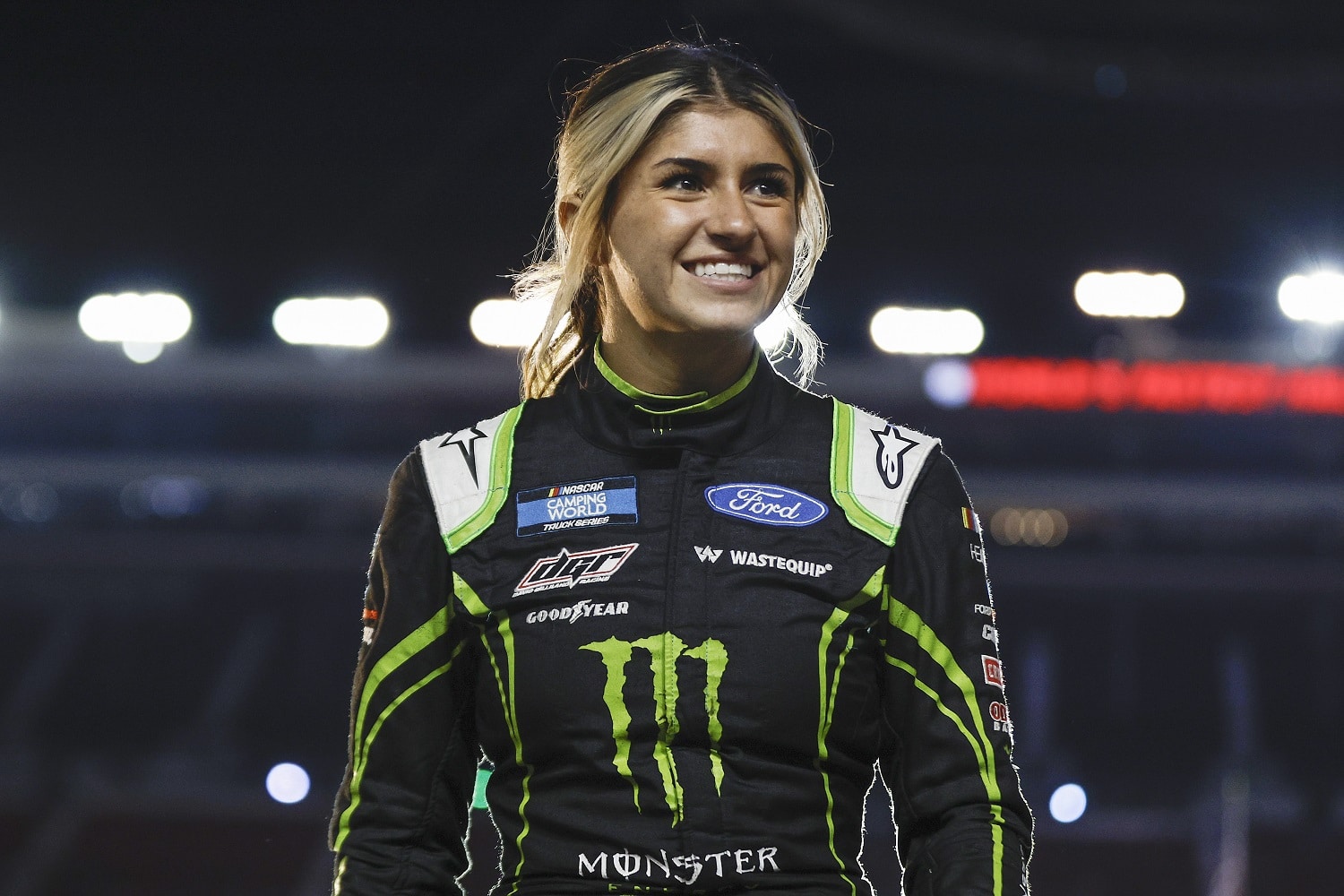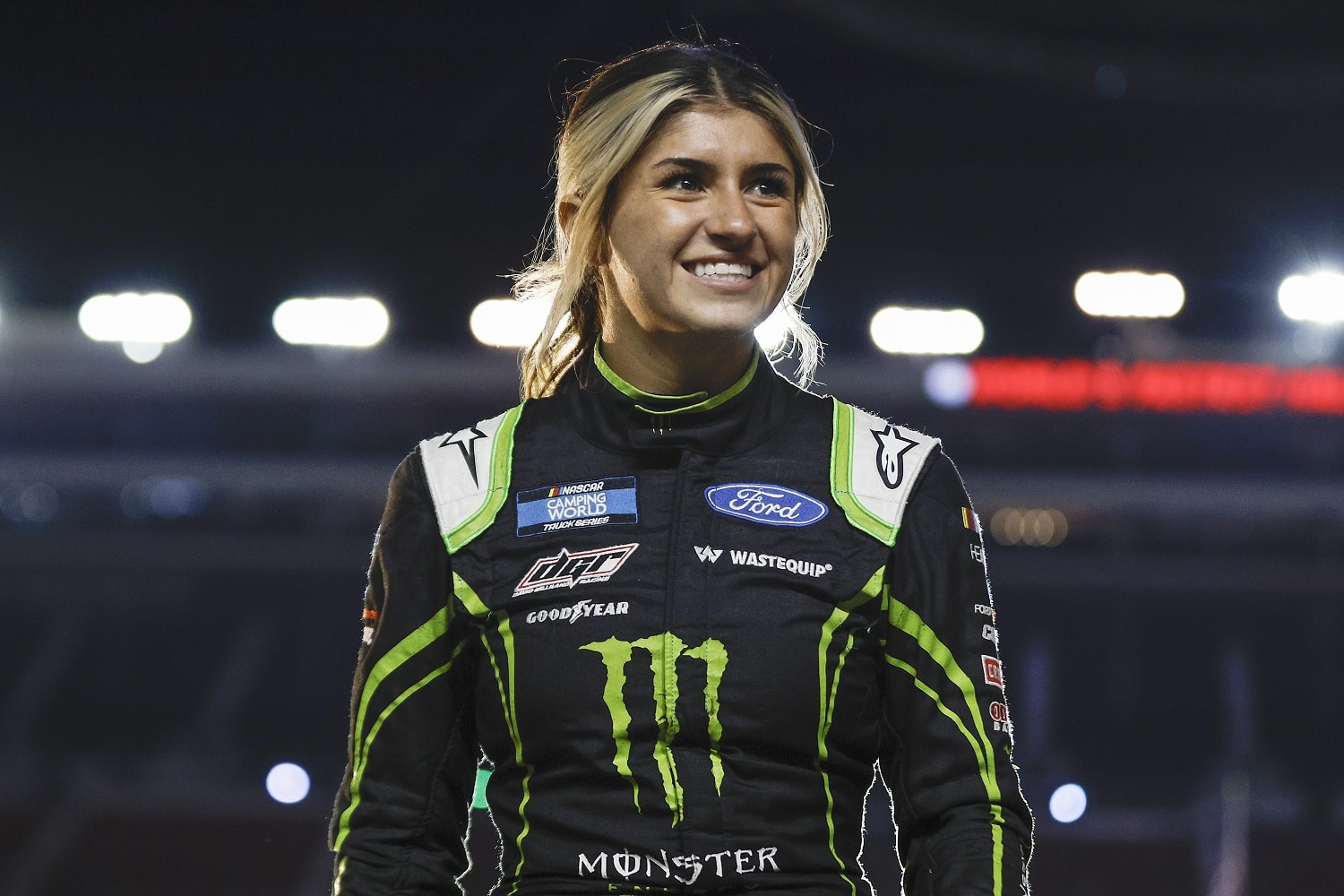 The three national NASCAR Series march to different beats when it comes to scheduling, which is why there is a three-week gap in the truck series between Matt DiBenedetto's victory last weekend at Talladega and the Oct. 22 race at Homestead-Miami that will set the field for the Championship 4.
That gap frees up Oct. 15 for Hailie Deegan, 21, to make her Xfinity Series debut. However, the Las Vegas race is the kickoff in Xfinity's semifinal round of the playoffs in which the field of eight will trim down to the Championship 4 in Phoenix on Nov. 5.
As the Cup Series showed when non-playoff drivers won the first four races in the playoffs, the also-rans from the regular season are under no obligation to roll over and cede the top five to the competitors still in the running for the title. By the same token, however, they have an obligation not to screw up the playoffs.
Putting Deegan into an Xfinity Series car for the first time in the midst of the playoffs is a somewhat risky move. While Cole Custer won in the No. 07 Ford at Fontana and Chase Briscoe placed fifth in it on the Indianapolis road course while moving down from the Cup Series, Deegan is moving up for the first time.
Twentieth place might constitute a good day for her. Wrecking in a fashion that even remotely alters the playoff picture would be a bad one in the eyes of her many critics.
The timing of the announcement isn't a coincidence
Had Hailie Deegan announced her Xfinity Series news at just about any other juncture of her season, the timing would have looked bad. Though lousy luck accounted for most if not all of the four DNFs in her first seven races this season, Deegan has been a non-entity in the truck series for the second straight season.
She's going to finish lower in the standings than she did a year ago, when Deegan was 17th, and she has only two top-10 finishes this season. Though supporters can argue she's driving inferior equipment, the Californian only finishes on the lead lap half the time. Her critics frequently speculate that it's only sponsorship money that has kept her season alive.
Luckily, though, she is coming off a career-best sixth-place showing at Talladega. Her deal with Green Light Racing undoubtedly came together a while ago, and there was no better time than now to announce it.
Given that she has solid sponsor backing but no deal yet to drive in 2023, Deegan will be looking for the best possible outcome in Las Vegas.
All stats courtesy of Racing Reference.
Like Sportscasting on Facebook. Follow us on Twitter @sportscasting19 and subscribe to our YouTube channel.
Got a question or observation about racing? Sportscasting's John Moriello does a mailbag column each Friday. Write to him at [email protected].