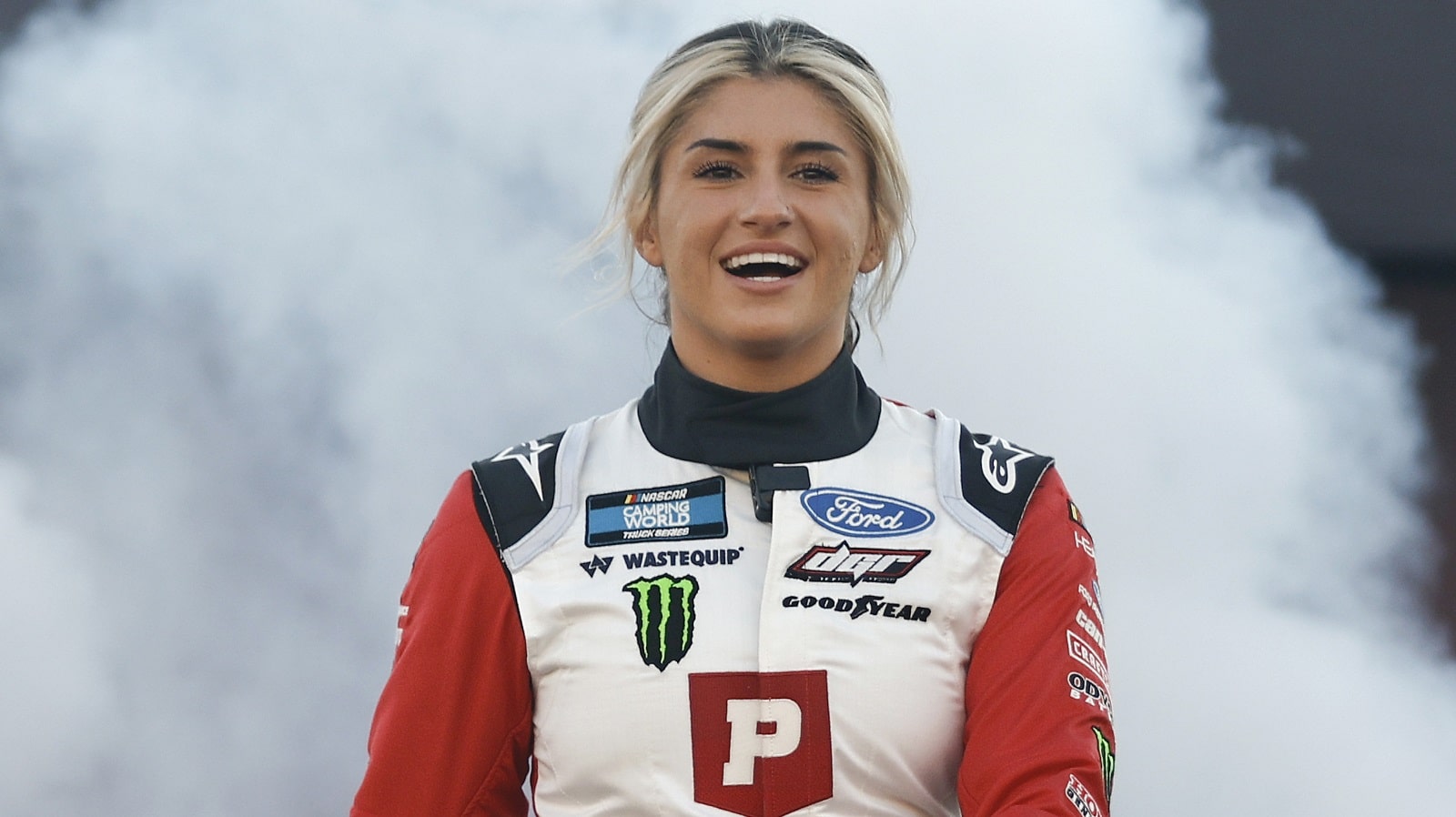 Hailie Deegan's Hardest Crash Didn't Come in a Camping World Series Truck
Hailie Deegan took a wicked hit while driving Crown Victorias in a recent race at Bristol.
Kevin Harvick turned up the heat (no pun intended, considering his car fire at Darlington) last week regarding multiple aspects of driver safety in the NASCAR Cup Series.
His comments came after a number of drivers had spoken up in recent weeks about how the hits they've absorbed in the first season of the Next Gen car have been among the hardest of their careers.
It turns out drivers aren't immune to soreness brought on by wrecking in other series. NASCAR Camping World Truck Series competitor Hailie Deegan used the break between playoff races to race Crown Victorias in the Bristol 1000 on Sept. 4, and it ended badly for her from both a competitive and physical standpoint.
Hailie Deegan calls wreck 'the hardest hit I've ever had'
Sitting in a disappointing 21st place with four races to go, Hailie Deegan is unlikely to match her 17th-place showing from her rookie campaign in the 2021 truck series. The development puts a damper on her ambition to move up to the NASCAR Xfinity Series in 2023, though she carries enough sway with sponsors to keep that door open.
If Xfinity Series crashes are as nasty as the one she experienced over Labor Day weekend during her most recent race in a car, then Deegan might want to reconsider and try sticking with trucks.
Deegan was competing in the Cleetus & Cars Bristol 1000 on the beloved Bristol Motor Speedway's 0.533-mile facility. It shoulkd have gone 100 laps, but Deegan didn't make it past the first 20. While battling for the lead in the No. 14 Crown Vic, she came out of a turn with two competitors to her inside. Those cars hooked and collected Deegan, turning her to a 45-degree angle into the outer wall.
Half a dozen others coming up behind got caught in the aftermath, but Deegan's car was among the most severely damaged.
Deegan posted to her YouTube channel the following day, announcing, "That was the hardest hit I've ever had."
Sitting low in the relatively large car, Deegan briefly thought the driver next to her was going to be able to save it after the initial contact. Unfortunately, that wasn't the case, and she paid the price.
"My knees hit so much s***," she said, "and then the knee that I messed up at Millbridge, it hit the bottom of the steering column. That hurt so bad."
What's next for Hailie Deegan?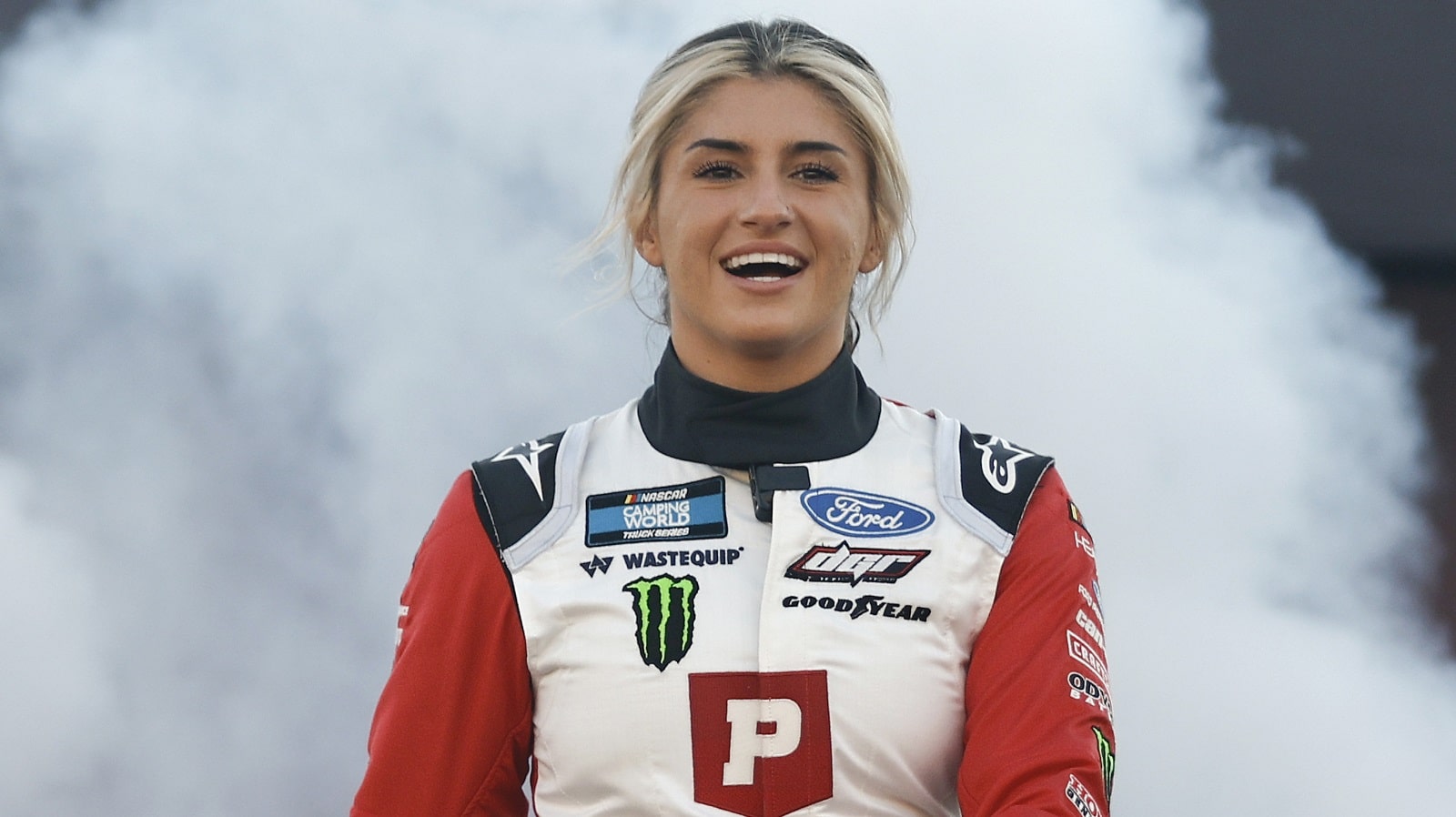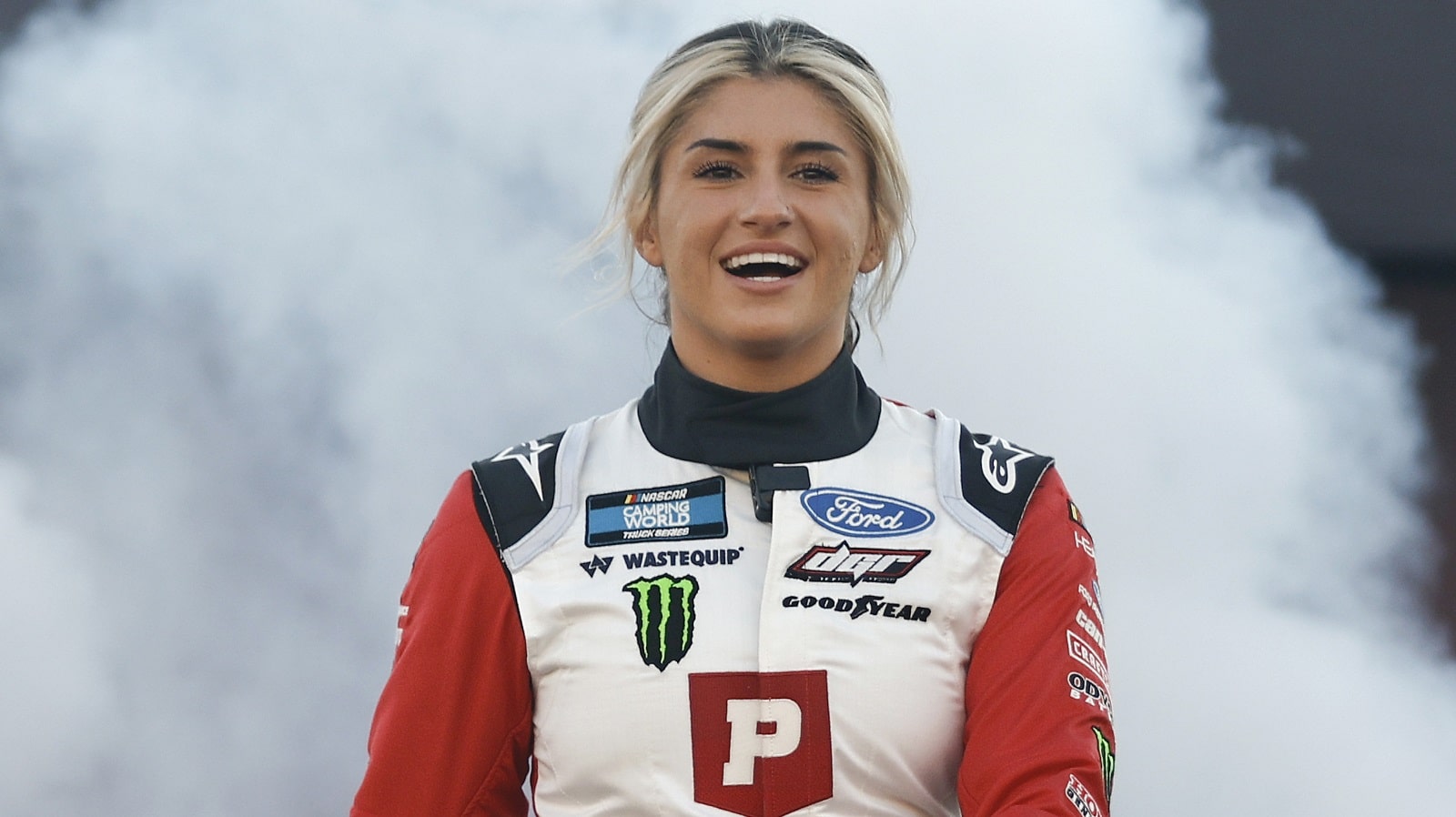 Hailie Deegan, who drives the No. 1 Ford for David Gilliland Racing, followed up her mishap in the Bristol 1000 by finishing 22nd in the NASCAR truck series race at Kansas Raceway.
Deegan didn't qualify for the playoffs, but Kansas pared the championship field from 10 competitors to eight. The field is back in action on Thursday at Bristol.
The next races are Oct. 1 at Talladega and Oct. 22 at Homestead-Miami, after which the Championship 4 will be set for the finale at Phoenix Raceway on Nov. 4.
Like Sportscasting on Facebook. Follow us on Twitter @sportscasting19 and subscribe to our YouTube channel.
Got a question or observation about racing? Sportscasting's John Moriello does a mailbag column each Friday. Write to him at [email protected].