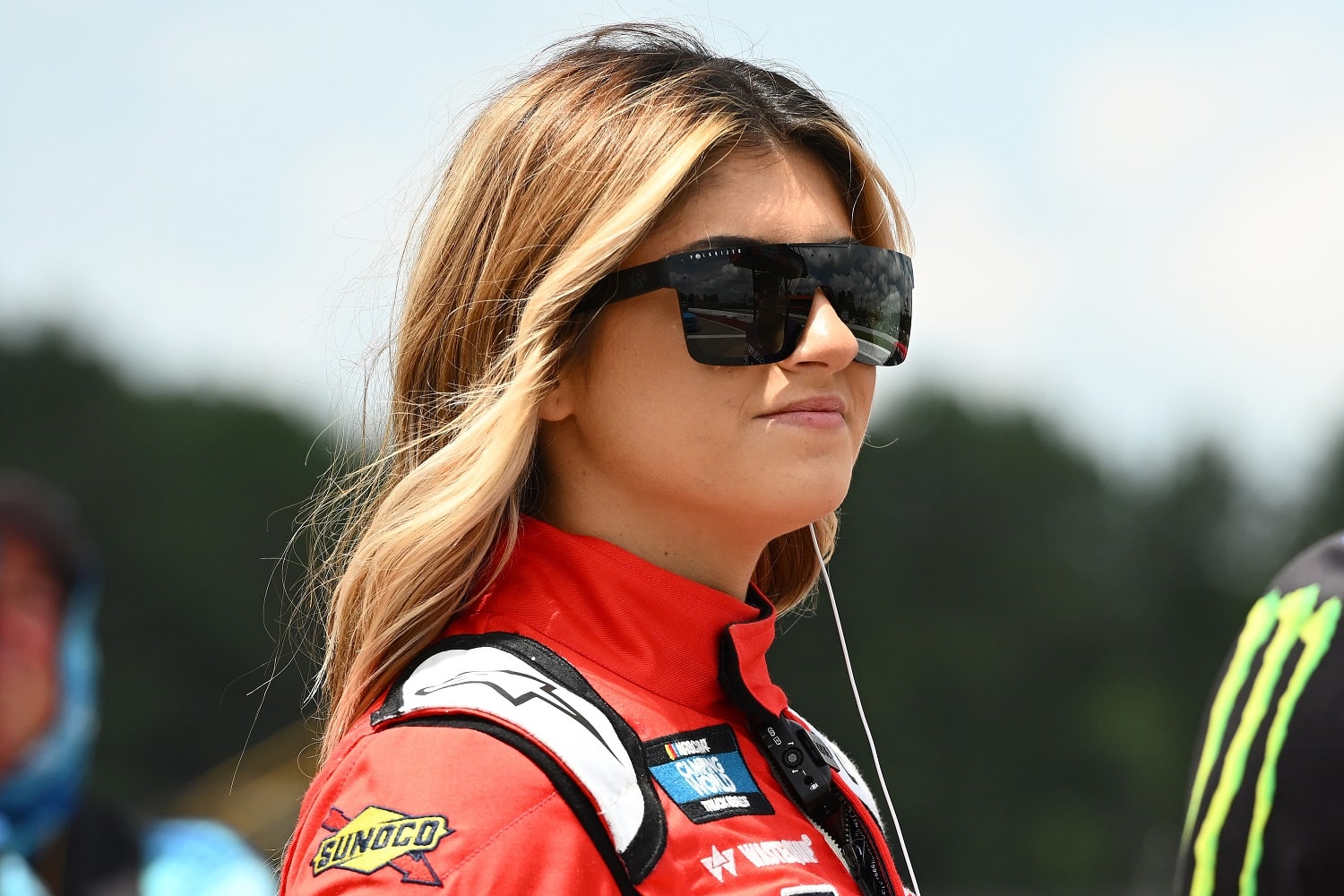 Is Hailie Deegan's Ride at Risk After the Shakeup at David Gilliland Racing?
Hailie Deegan is getting a new crew chief for the remainder of this season, raising the question of whether she's at risk for losing her ride in 2023.
Swapping crew chiefs for two drivers who didn't make the NASCAR Camping World Truck Series playoff field typically doesn't draw much notice, nor should it. But Hailie Deegan's presence in the story means people notice.
It may be nothing more than breaking up the monotony of a drawn-out season to see if changes in chemistry can improve results, and it comes at a point at which there's little risk of harm.
Nevertheless, it's an intriguing development because Deegan garners attention disproportionate to her performance. Naturally, people are curious about what the change says about her future.
Hailie Deegan and Tanner Gray are switching truck series crew chiefs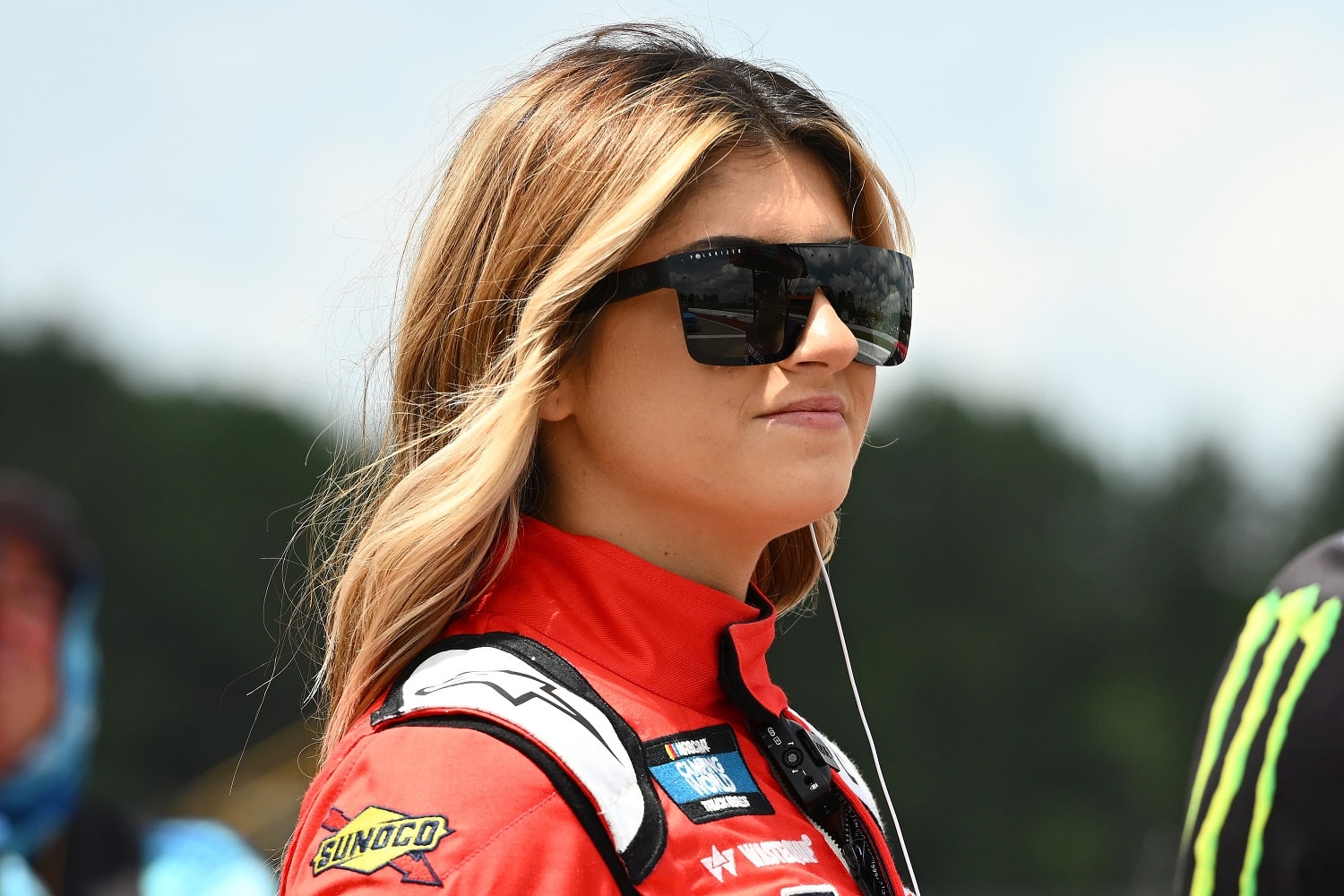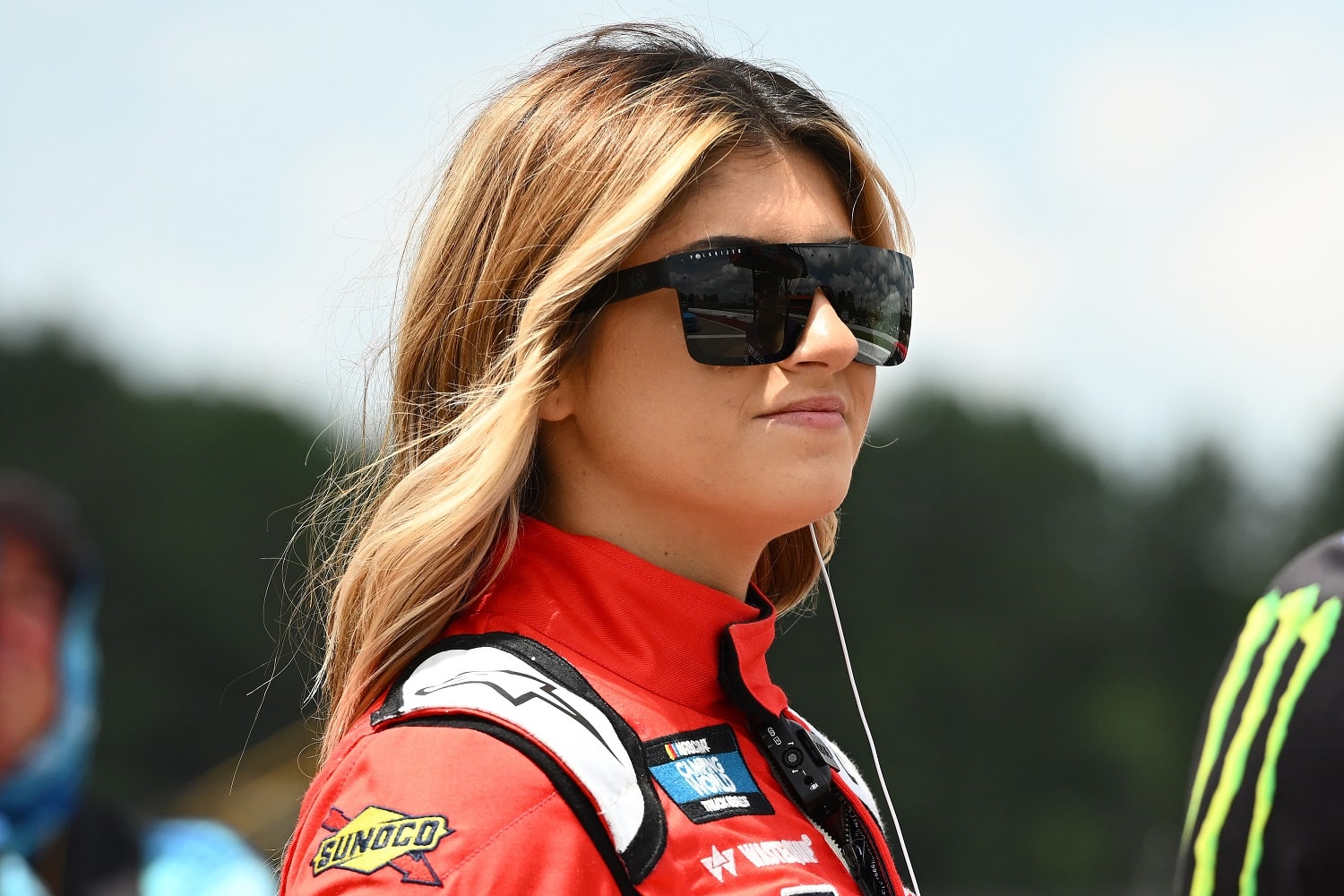 Drivers Halie Deegan and Tanner Gray will trade veteran crew chiefs beginning this weekend at Richmond Raceway for the second round of the NASCAR Truck Series playoffs, David Gilliland Racing announced.
Jerry Baxter, the crew chief for the Cup Series cars of Bubba Wallace and Erik Jones the past two seasons, will begin working with Deegan atop the pit box of the No. 1 Ford team. Mike Hillman Jr., who has been with Deegan since the start of last season, will now work with Gray and the No. 15 Ford team.
Baxter has worked 481 races across the three major NASCAR series. The first of his 18 victories came with Boris Said in the only 1998 truck race he worked. He's helped Wallace, Christopher Bell, and Brett Moffitt to third-place series finishes in trucks since 2014.
Hillman has logged 456 races as a crew chief, primarily in the trucks series, where he has recorded 23 wins. The first five victories came with Todd Bodine in 2005. In fact, Hillman's first 19 victories and both series championships came with Bodine.
Hailie Deegan's season has been a disappointment
Hailie Deegan began the 2022 truck series season speaking of her desire to move up to rides in the Xfinity Series this season or next at the latest. Instead, it's fair to ask whether she merits hanging on to her ride with David Gilliland Racing beyond November.
Though there's a case she mostly got caught in messes made by other people, Deegan had three of her first seven races end in crashes. She didn't finish better than 17th until the 11th race. That race was one of four over a seventh-race stretch in which she's finished between 10th and 15th, offering some semblance of hope.
Deegan is 21st in points with six races remaining in her second season and would need a superb late-season run just to climb to 17th, where she finished last season.
Tanner Gray's third season hasn't been remarkably better, but he is 14th in points, which is a four-spot improvement from a year ago.
Is NASCAR's best-known female driver at risk of losing her ride?
Female drivers remain a rarity in motorsports – ESPN offered a good read about W Series star Jamie Chadwick this week – and even the good ones have trouble moving up the ranks.
Hailie Deegan, 21, hasn't distinguished herself in the NASCAR truck series, which is a proving ground for moving up to the Xfinity Series cars that are closer to the Next Gen cars of the Cup Series, the ultimate goal.
David Gilliland Racing has been operating since 2018 but has yet to have a trucks driver finish better than eighth in the standings. That's a clue Deegan hasn't been running with the best combination of equipment and personnel despite the exposure that goes with being one of those rare female drivers.
Does she merit a third crack at the truck series in 2023?
That's not the right question to ask. Rather, will Monster Energy and her other sponsors stand behind Deegan? If the answer is yes, then there really is nothing to read into the swap of crew chiefs this year and she will be back next year.
The bet here is she does return. However, that goal of advancing to Xfinity Series racing shouldn't materialize anytime soon.
All stats courtesy of Racing Reference.
Like Sportscasting on Facebook. Follow us on Twitter @sportscasting19 and subscribe to our YouTube channel.
Got a question or observation about racing? Sportscasting's John Moriello does a mailbag column each Friday. Write to him at [email protected].