The Little Guys and Hailie Deegan Have the Most to Lose Following Camping World's Disclosure
Camping World is out and one of Hailie Deegan's backers may be in the NASCAR truck series sponsor.
The brake shoe finally dropped on Wednesday when Camping World CEO Marcus Lemonis confirmed his company is ending its title sponsorship of NASCAR's truck series at the end of the season.
Lemonis hinted in recent months that the news was coming, but at least he tempered the disappointment by revealing NASCAR has a new partner lined up. That sponsor's identity will likely be good news to everyone but Hailie Deegan, though even she will barely be affected.
On the other hand, a lot of small teams might feel some pain from Camping World's departure.
Camping World provided a boost to the little guys
Sponsoring the third-tier racing series within NASCAR was reportedly costing Camping World about $5 million a year, a pittance compared to the value of the Xfinity Series sponsorship and insignificant compared to the TV money the Cup Series generates.
So, every dollar matters to the numerous small teams, many of them running just one truck on a partial schedule. Camping World CEO Marcus Lemonis has been looking out for them since 2009, when the country was in the throes of the Great Recession.
With sponsorship money hard to find a year into the pandemic, Camping World backed 10 struggling teams in the 2021 Las Vegas spring race to make sure there was a full field. Lemonis also funded bonus programs as an incentive to keep teams running throughout the season.
This year, Lemonis made it possible for veteran driver Todd Bodine to return for half a dozen races to reach 800 career starts across the three series.
Craftsman Tools may be returning to the truck series in a big way
Sports Business Journal reported this week that Craftsman Tools, which was the founding sponsor of the truck series in 1995 and stayed through 2008, is the leading candidate to replace Camping World as the naming-rights sponsor for NASCAR's third-tier series.
For perspective, the long run by Camping World outlasted Sprint and Monster Energy in the Cup Series before NASCAR changed strategies to remove title sponsors from the top series.
Craftsman has remained on the periphery since relinquishing its series sponsorship. Most recently, it has picked up one race sponsorship per season for Hailie Deegan in the truck series. That presumably would go away if SBJ is correct and Craftsman takes over Camping World's role. However, her team would be able to replace that without too much difficulty.
The bigger question is whether the new title sponsor can make the additional commitments that Marcus Lemonis made to help the little teams.
Camping World is prioritizing its employees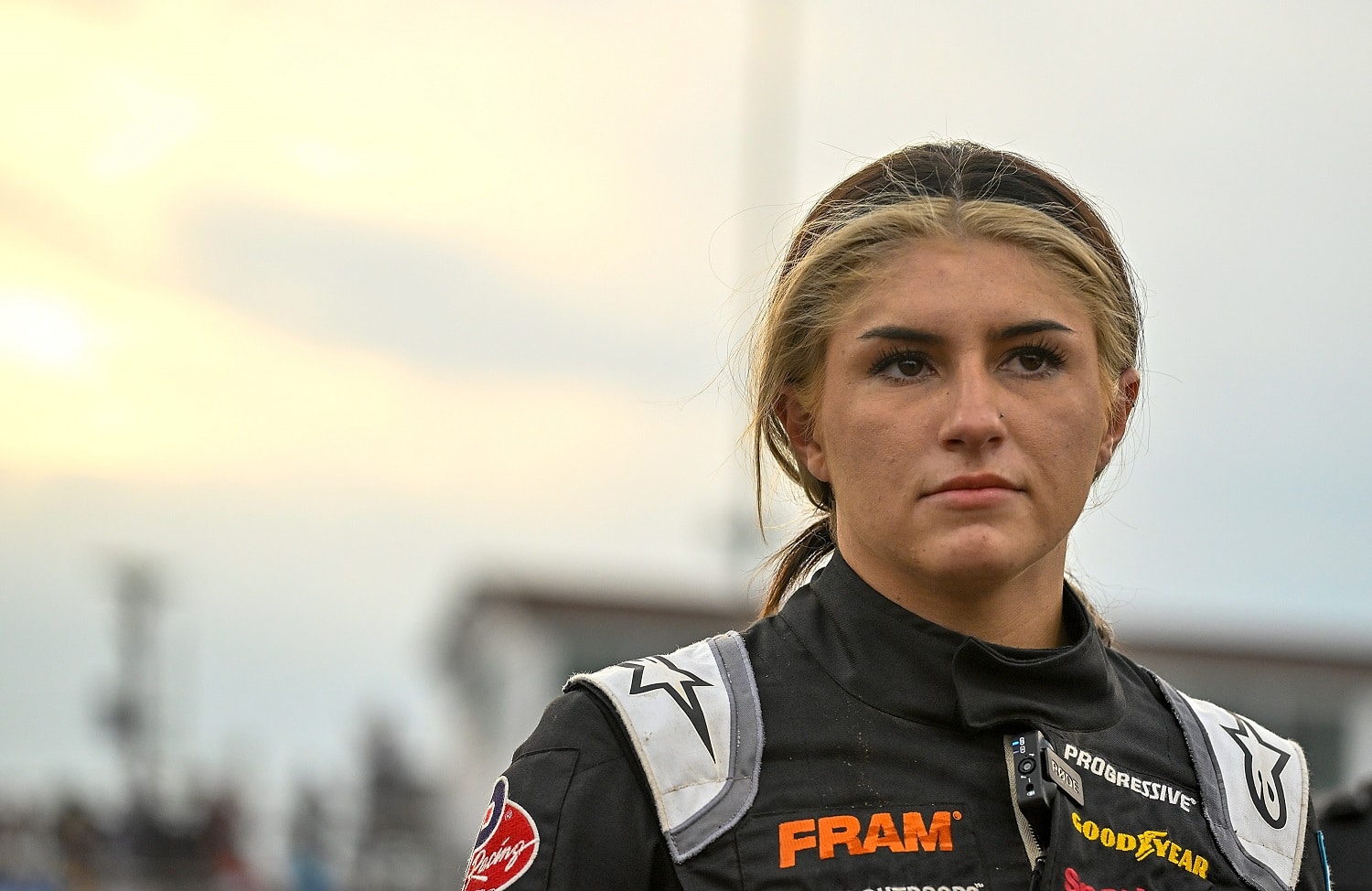 Camping World CEO Marcus Lemonis was looking at two issues when he made the decision to end title sponsorship of NASCAR's truck series.
First, inflation and other concerns about the economy will affect discretionary spending, which affects Camping World's sales. Second, Lemonis was already seeing a financial strain on his employees. He shifted spending to boost payroll and ease the effects of inflation.
"My people matter to me more than a sticker on a car or a name on a television," Lemonis said, according to Racer.com. "At the end of the day, I'm watching people struggle."
He made clear that he believes NASCAR is in a strong position and will be fine with its new sponsorship.
"I don't want anybody to have any questions that the sport is in trouble. It is not," he said. "It's the strongest it's ever been, and I think when that sponsor is announced — which I think will be here shortly — I think people will be super excited. I know I am."
Left undisclosed is whether Camping World will return in 2023 for the third season of Superstar Racing Experience (SRX), the six-race summer series co-founded by Tony Stewart.
Like Sportscasting on Facebook. Follow us on Twitter @sportscasting19 and subscribe to our YouTube channel.
Got a question or observation about racing? Sportscasting's John Moriello does a mailbag column each Friday. Write to him at [email protected].