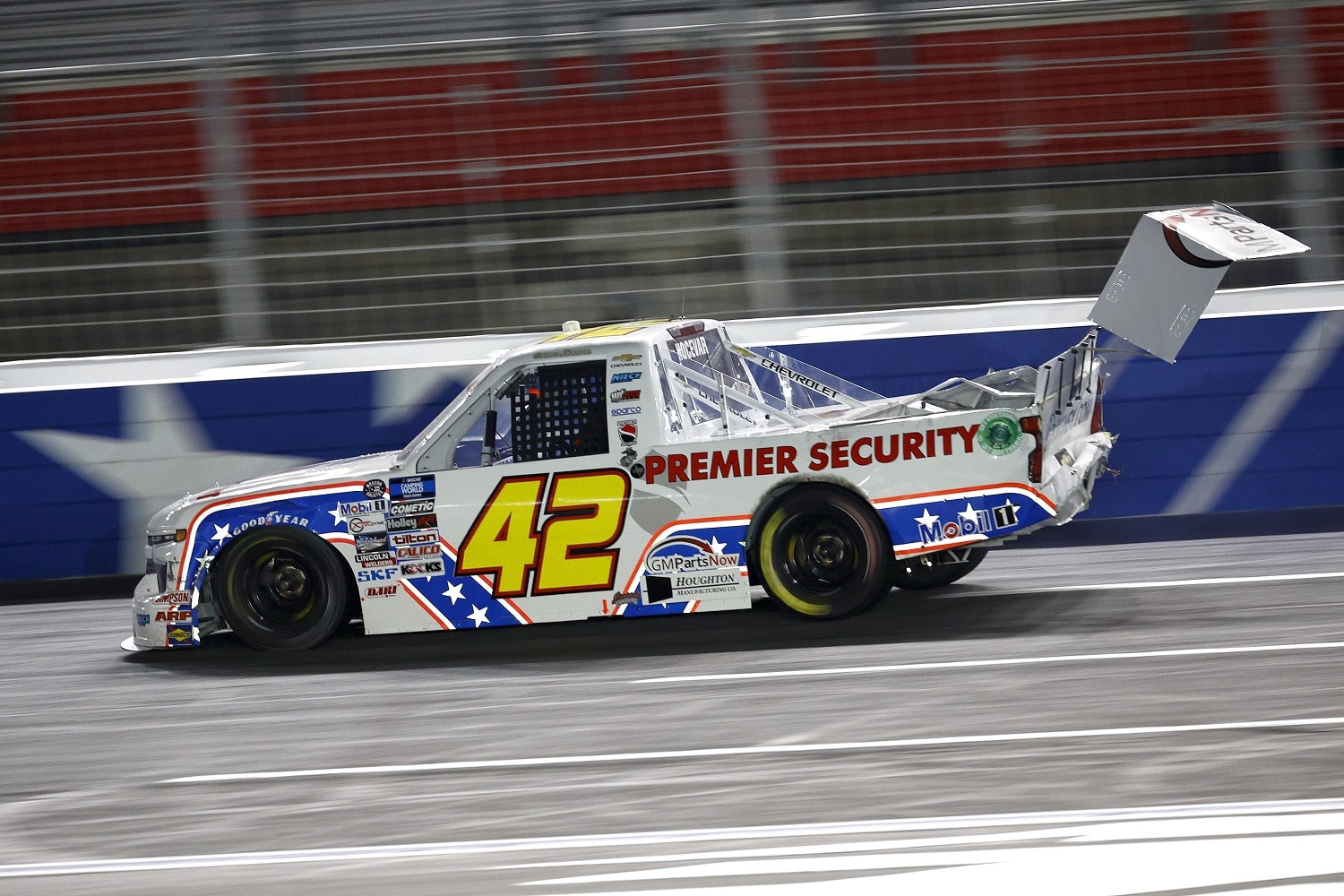 NASCAR Still Doesn't Have an Answer to Its Pressing Name Problem
Camping World has sponsored the NASCAR truck series since 2009, but the deal is about to expire with no news about 2023 and beyond.
The current identity crisis for the NASCAR Camping World Truck Series got a little worse over the weekend when Todd Gilliland won in Knoxville. It marked yet another victory by "outsiders" like Kyle Busch and Ross Chastain.
However, there's a bigger identity problem looming for the series: The country appears headed for a recession at a time when NASCAR needs to lock in a title sponsor for 2023 and beyond.
The Camping World name could disappear without another title sponsor prepared to step in.
The NASCAR Camping World Truck Series is in an odd place at the moment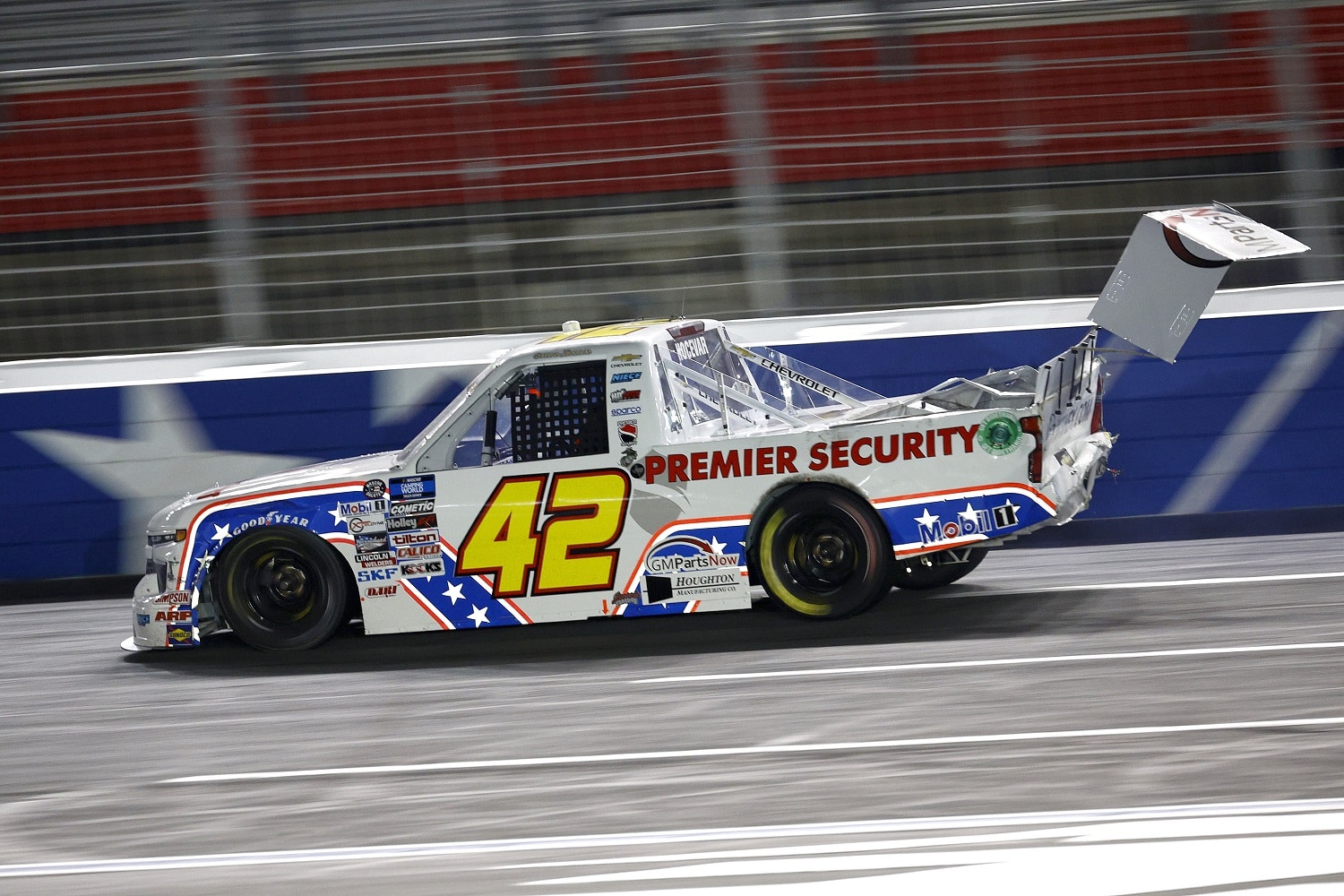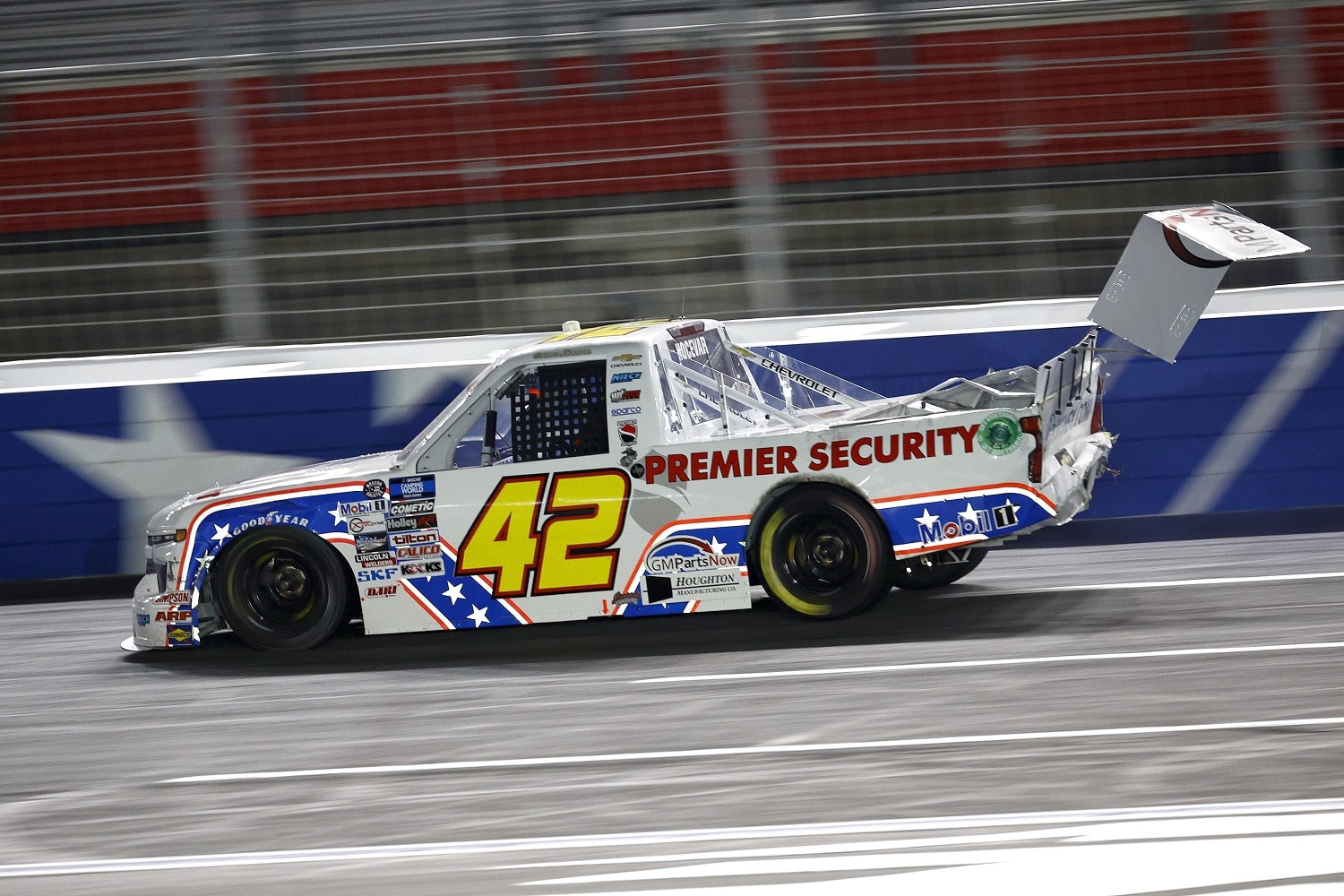 With regular-season races remaining, the NASCAR Camping World Truck Series has a great battle taking place. At the top of the standings, John Hunter Nemechek (481 points), Zane Smith (476), Ben Rhodes (471), and Chandler Smith (467) are aiming to go into the playoffs as the top seed.
Further down the standings, there's enough separation after the top 10 that several quality drivers on the outside looking in must adopt a win-or-else attitude that can make for some crazy finishes at Nashville, Mid-Ohio, and Pocono.
While all this is happening, however, there's the identity problem that takes some of the excitement out of what's been a quality season. Namely, drivers who aren't eligible to win the series keep winning races.
In the last four outings, the winners have been Ross Chastain, Corey Heim, Kyle Busch, and Todd Gilliland. Three are NASCAR Cup Series drivers, and the 19-year-old Heim is only running a part-time schedule for Busch's team.
Earlier in the season, Heim also won in Atlanta, and William Byron took the checkered flag at Martinsville. That's a lot of prize money and publicity diverted from full-time drivers and teams trying to eke out a living in the national NASCAR series that pays out (by far) the least amount of money.
The Camping World sponsorship expires after this season
Sports Business Journal reported last week that Camping World's contract to sponsor NASCAR's truck series expires in November. The deal for naming rights goes back to 2009 and reportedly pays NASCAR around $5 million per year.
Sources told the website the future is uncertain, and Camping World CEO Marcus Lemonis' cryptic comment on social media in late May only added to NASCAR's worries. After an SBJ reporter tweeted a follow-up about the maker of M&M's exiting its Kyle Busch sponsorship arrangement, Lemonis responded: "Lots of change happening and I'm sure more coming."
It's difficult to determine whether he's telegraphing bad news. By the same token, it's hard to qualify it as good news for NASCAR and its truck teams. In case you didn't notice, Camping World sponsors Tony Stewart's SRX series, which aired on CBS at the same time Saturday night that NASCAR's truck race was on cable TV.
Surely, NASCAR executives have spoken with Lemonis about renewing, giving them a feel for how hard they need to be pursuing a Plan B in case Camping World leaves the sport.
The Cup Series dropped title sponsorship in 2020 as a mechanism for lining up multiple smaller sponsorship deals that wouldn't have been possible in the shadow of a company that held naming rights. However, that's unlikely to be the scenario here, and the lack of an announcement thus far hints that NASCAR has a problem on its hands.
NASCAR is on uncertain ground at a bad time
Unless you're pitching a red-hot product, it's not a good thing to be nearing the end of a major contract without either an extension or a solid alternative on the table. NASCAR's predicament is dire because a recession may be on the horizon.
As measured by the number of people working full-time and other indicators, the U.S. economy never fully recovered from the pandemic. The Fed is using interest rate hikes to slow uncontained inflation, and that will diminish consumer spending. In turn, that trims revenue for companies and what they're able to spend.
Certainly, Camping World will feel that pinch since so much of its product line falls under the label of discretionary spending, which plummets in a recession. The longer Camping World, or a new sponsor, waits to sign up for the 2023 truck series, the longer teams face uncertainty.
Those teams have sponsors of their own to lock down, and that can't happen until the potential partners know what they're getting into. Simply put, Taco Bell isn't going to be all that interested in sponsoring teams in the Chipotle Truck Series, nor would Coca-Cola be eager to sign up for the Pepsi Truck Series.
Like Sportscasting on Facebook. Follow us on Twitter @sportscasting19 and subscribe to our YouTube channel.