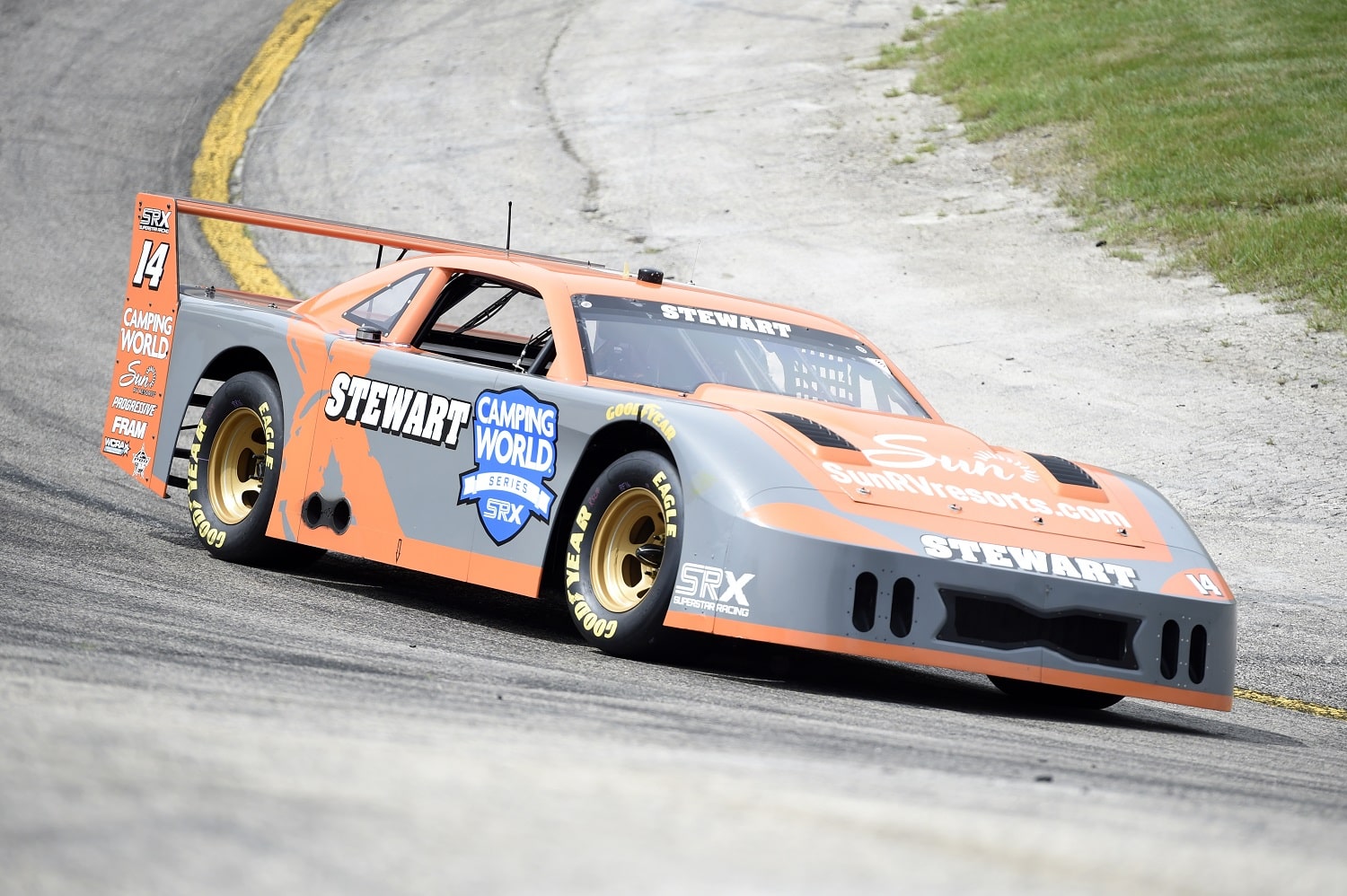 Ryan Newman Has the Most to Prove as Tony Stewart's SRX Series Kicks off Its Second Season
Tony Stewart's SRX Series kicks off its second season with some well-known newcomers, including former NASCAR driver Ryan Newman.
Some may have viewed Season 1 of the Superstar Racing Experience (SRX) as more novelty than serious competition, but the six-week summer series co-founded by NASCAR Hall of Famer Tony Stewart delivered quality racing and smartly packaged entertainment.
Season 2 kicks off Saturday night on CBS, and the year's half-dozen races will go a long way toward determining whether SRX should scale up in future seasons. NASCAR veteran Ryan Newman, an easily recognizable name, can certainly nudge it in that direction by showing some of his old form.
SRX begins Saturday with Ryan Newman back in action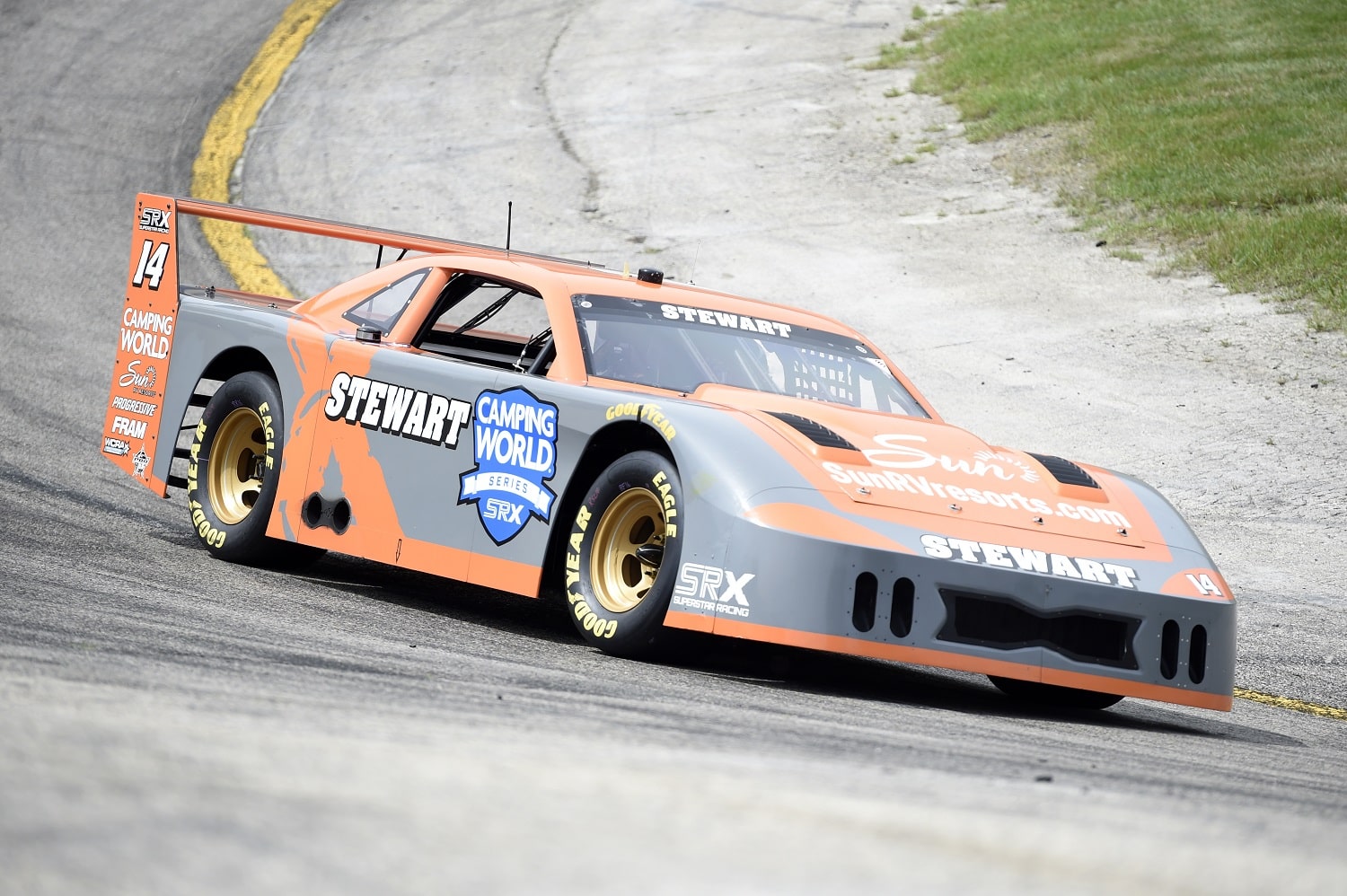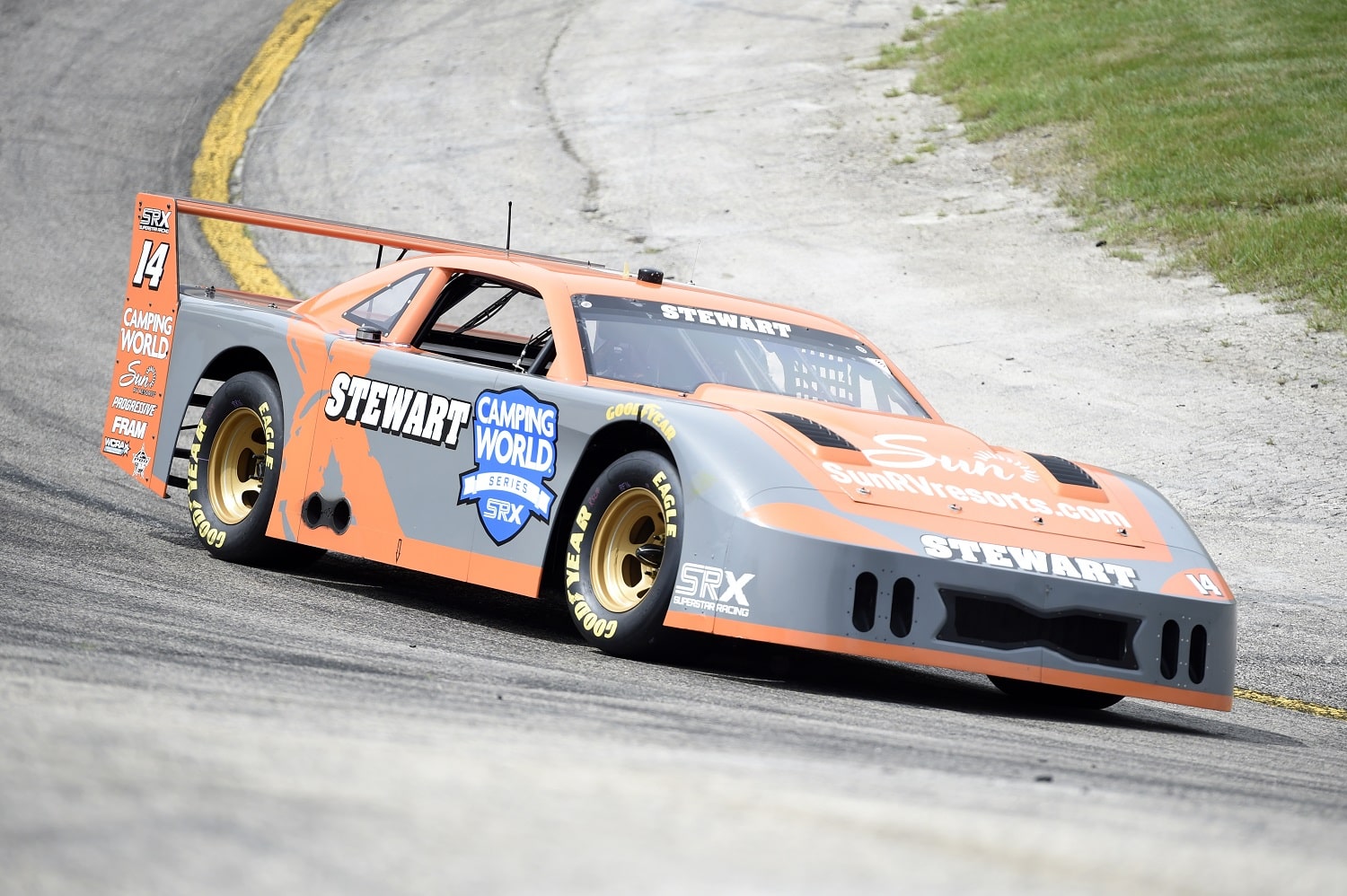 Some of the names and venues remain unchanged from a year ago, but the new season of the SRX should deliver a more polished look. With that first season under his belt, Tony Stewart made inroads with drivers and sponsors, and tracks were eager to participate.
Debuting with the NASCAR Cup Series and Xfinity Series on hiatus this weekend gives the SRX opener at Five Flags Speedway in Pensacola, Florida, that much more of a chance to be seen.
Ryan Newman should find that opportunity particularly sweet. Newman rolled up 18 victories in 22 NASCAR Cup Series seasons, but the end of his career didn't go well. Newman last won at Phoenix early in the 2017 season and then never saw the checkered flag again in his final 173 starts.
His numbers fell off drastically after the nearly catastrophic crash at the end of the 2020 Daytona 500, and Newman was the odd man out when Roush Fenway evolved into RFK Racing last offseason with Brad Keselowski arriving as a driver and co-owner.
Newman, 44, has been testing some of the lesser circuits, including the NASCAR Whelen Modified Tour, this spring. He'd undoubtedly like CBS television audiences to see him look competitive in the SRX races and maybe get his name out there for an Xfinity or truck series opportunity.
The nuts and bolts of the SRX races
Two aspects of the SRX series, co-founded by Tony Stewart, Ray Evernham, and a handful of others, make it particularly appealing. First, the cars are identically prepared and assigned at random, giving the series an IROC-like feel. Second, the race-night schedule fits in a tidy window of about two hours, in the tradition of Formula 1.
Evernham, who has stepped down from daily involvement this season, designed the cars, which are easily recognizable because of the high rear spoilers.
The racing starts with a pair of 12-minute heats to seed the field for the feature race. At 100 to 150 laps on paved half-mile tracks, there is no need for fueling pit stops, and flat tires or mechanical issues all but take a driver out of the running for the night.
Drivers earn points toward the season championship. Stewart won the inaugural title last summer.
The full SRX schedule and roster of full-time drivers
Following Saturday's kickoff at Five Flags Speedway, the rest of the SRX schedule consists of:
June 25: South Boston (Virginia) Speedway.
July 2: Stafford Motor Speedway in Stafford Springs, Connecticut.
July 9: Nashville (Tennessee) Fairgrounds.
July 16: I-55 Raceway in Pevely, Missouri.
July 23: Sharon Speedway in Hartford, Ohio.
If the second season goes well, SRX executives will be in a position to expand to eight or perhaps even 10 races in 2023.
Though part-time drivers and a weekly "ringer" from an area track fill out the field each week, the SRX races will feature recognizable names among the full-time racers:
Former NASCAR drivers Tony Stewart, Greg Biffle, Ryan Newman, Michael Waltrip, and Bobby Labonte; IndyCar drivers Ryan Hunter-Reay and Marco Andretti; former IndyCar driver Paul Tracy; and Ernie Francis Jr.
They'll be complemented by part-timers Helio Castroneves, Josef Newgarden, Bill Elliott, Tony Kanaan, Chase Elliott, Hailie Deegan, Matt Kenseth, Ryan Blaney, and Dave Blaney.
All stats courtesy of Racing Reference.
Like Sportscasting on Facebook. Follow us on Twitter @sportscasting19 and subscribe to our YouTube channel.