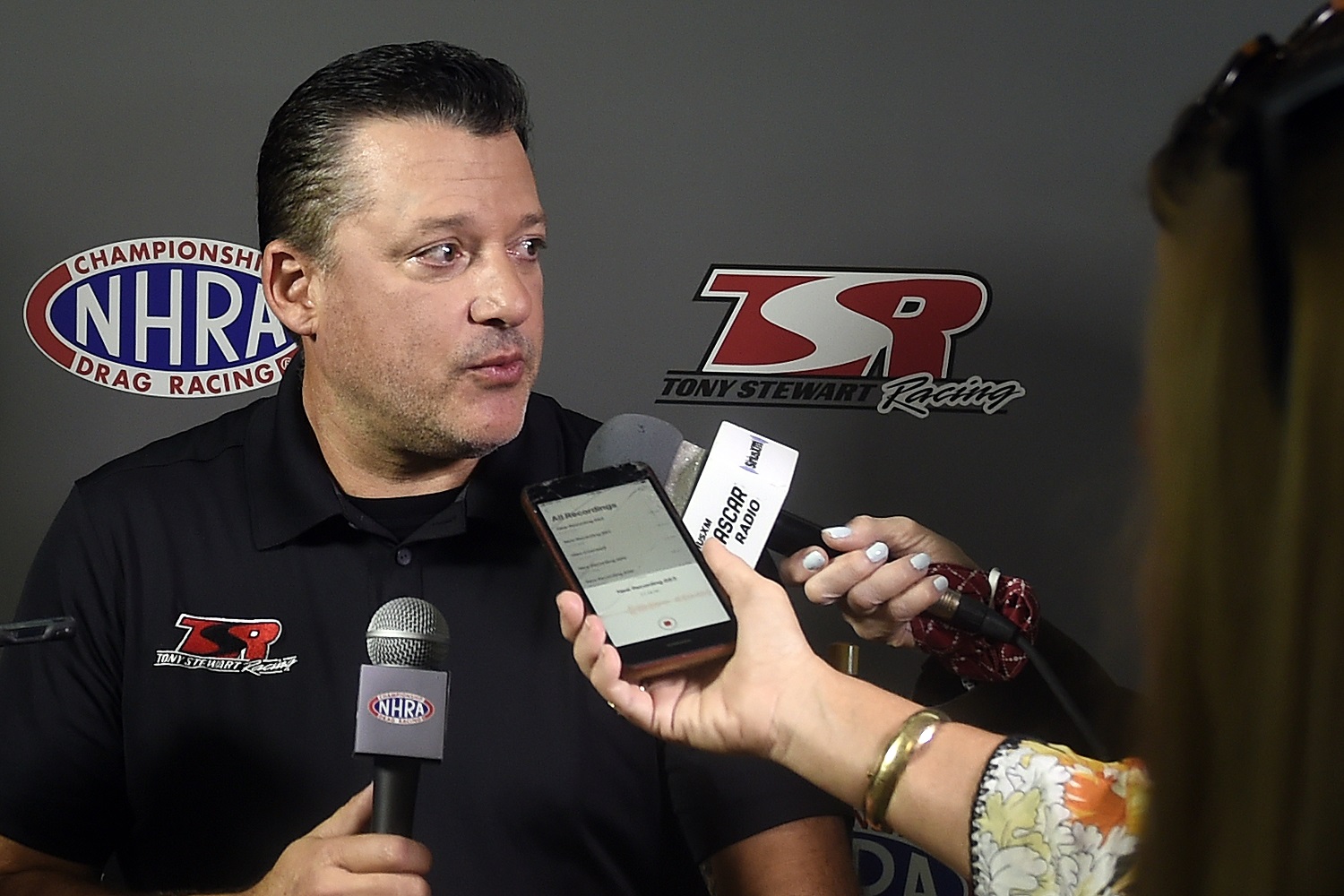 NASCAR Great Tony Stewart Has Given Racing Fans Another Gift to Savor
Tony Stewart's Superstar Racing Experience (SRX) has announced its 2022 schedule, which consists of six races.
Give Tony Stewart an A-plus for making news at T-minus six days for the kickoff to the NASCAR season. Just as racing fans started gearing up for the Busch Light Clash, the three-time Cup Series champion dropped news on Monday about the circuit that may both promote NASCAR and rival it someday.
Tony Stewart's SRX made a good first impression in 2021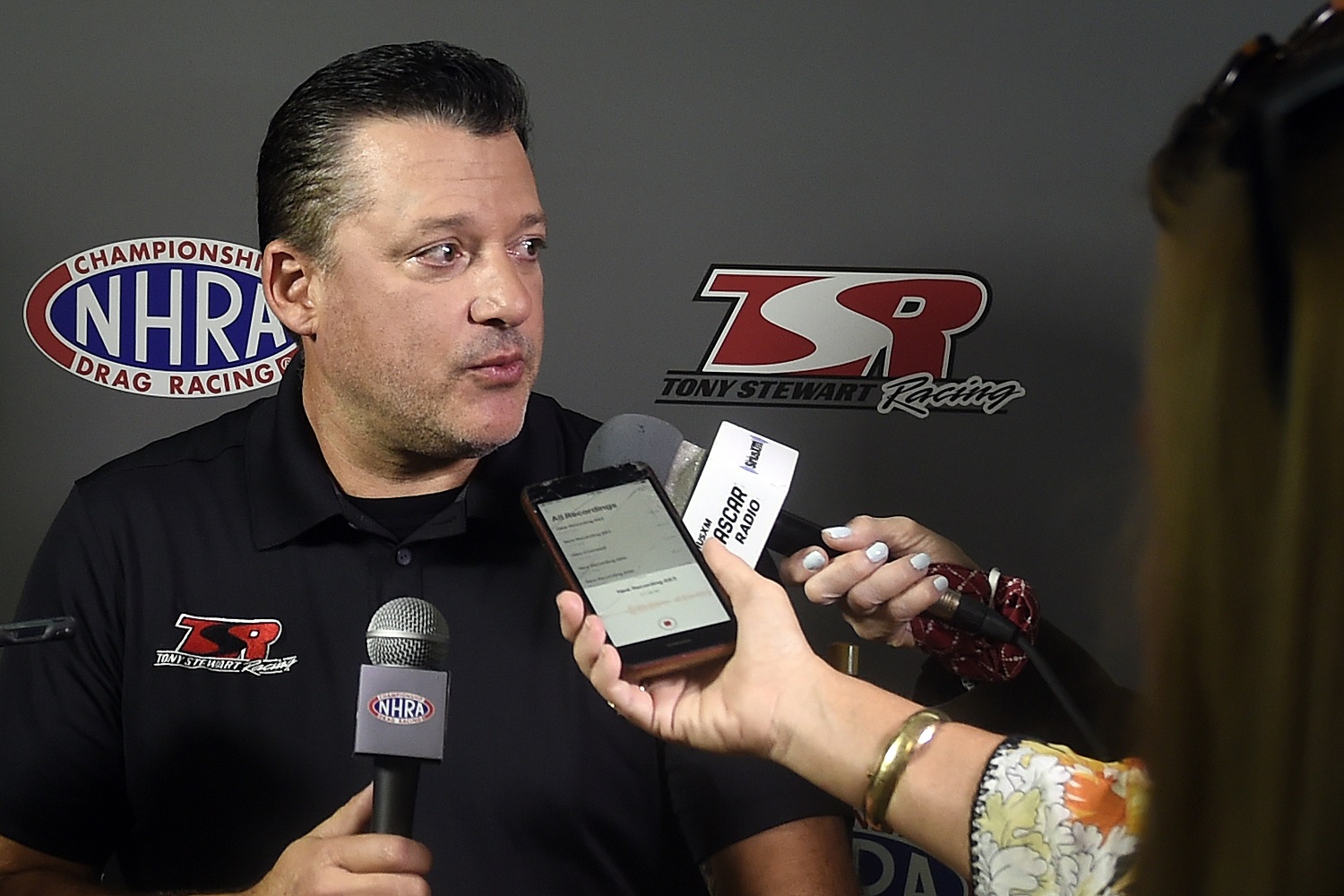 NASCAR figures Tony Stewart, Ray Evernham, and George Payne announced the creation of the Superstar Racing Experience (SRX) in July 2020, and the six-race series made its debut less than a year later with sponsorship from Camping World and a television contract with CBS.
Evernham, Jeff Gordon's crew chief for three NASCAR Cup Series championships, designed the cars, and Stewart served as the face of the IROC-like competition that distinguishes itself from NASCAR in several ways:
Ninety-minute races on a combination of dirt and asphalt half-mile tracks.
Driver/crew chief combinations rotate from race to race.
Cars are assigned at random before two 12-minute heats to determine the final race lineup.
Cameo appearances by active drivers, including 2020 Cup Series champion Chase Elliott, and "ringers," well-known local drivers.
Stewart, Bobby Labonte, Helio Castroneves, Bill Elliott, and Michael Waltrip were among the drivers competing in all six races.
Tony Stewart and SRX have announced the 2022 schedule
The Superstar Racing Experience announced its six-race schedule for the 2022 season, and four of the venues revealed Monday will be different from a year ago.
The season opens June 18 at Five Flags Speedway in Pensacola, Florida, home of the Snowball Derby. One week later, SRX moves to South Boston Speedway in Virginia.
From there, SRX returns to two tracks from its inaugural season: Stafford Motor Speedway in Connecticut on July 2 and Nashville Fairgrounds Speedway in Tennessee on July 9.
Closing out the schedule are Federated Auto Parts Raceway at I-55 in Pevely, Missouri, on July 16, and Sharon Speedway in Hartford, Ohio, on July 23. Those races will take place in dirt tracks.
Season 2 takes advantage of an opening on the schedule
No one has ever accused Tony Stewart of being a dummy. The co-owner of Stewart-Haas Racing in the NASCAR Cup Series didn't pick June 18 for the start of the SRX series' second season at random. Rather, that's the one open weekend on the Cup Series schedule, sandwiched between the Sonoma and Nashville Superspeedway dates.
Aside from giving SRX the spotlight that weekend, scheduling the opener during the NASCAR bye weekend potentially gives Stewart the opportunity to attract one or two Cup Series drivers. Last season, Chase Elliott won the series finale in a race that included his father.
To this point, NASCAR has not shown any real resistance to Stewart's SRX enterprise, but it will be interesting to see how long that lasts if Cup Series drivers remain a part of the plan.
SRX organizers have not announced the 2022 driver lineup yet.
Like Sportscasting on Facebook. Follow us on Twitter @sportscasting19.