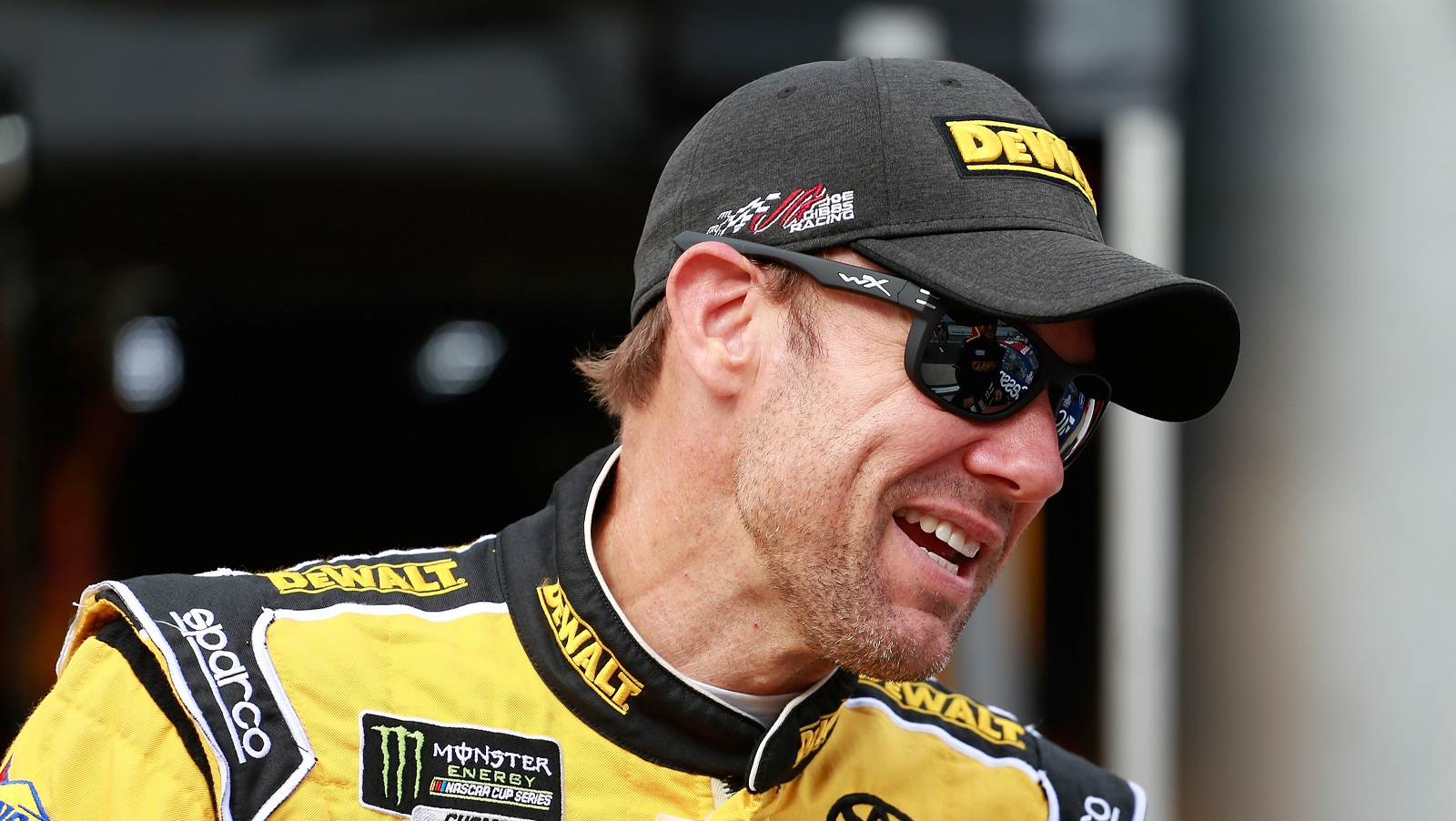 Matt Kenseth Is Heading to the SRX to Extend His Lead Over Tony Stewart
Former NASCAR Cup Series champion Matt Kenseth will run half the Superstar Racing Experience (SRX) schedule in 2022.
Tony Stewart followed Matt Kenseth into the NASCAR Cup Series by a year, and Kenseth followed Stewart into the Fox Sports broadcast booth by a week. Now, he's following the Hall of Fame driver into a race series that Stewart co-founded.
Officials of the Superstar Racing Experience (SRX) announced Wednesday that Kenseth is the latest NASCAR name to sign on for the second season of summer racing.
Matt Kenseth is heading to the SRX to compete with Tony Stewart
Organizers of the SRX continue to draw upon well-known names from NASCAR as they finalize arrangements for the series' second season. Last week, CEO Don Hawk revealed Greg Biffle, Bobby Labonte, and Michael Waltrip were returning, and Kevin Harvick will try his hand in the competition for the first time.
Now, Matt Kenseth is hopping into the fray. The two-time Daytona 500 winner and 2003 NASCAR Cup Series champion will drive in three of the six races: July 9 at Nashville Fairgrounds, July 16 at I-55 Raceway, and July 23 at Sharon Speedway.
Kenseth could extend his lead over Stewart in career victories. After arriving in the Cup Series in 1999, he won 39 races in the top series to go with 29 in the Xfinity Series for a total of 68. Stewart won 49 races after joining the Cup Series in 1999, 11 in the Xfinity Series, and two more in trucks for a total of 62.
This isn't the first time Matt Kenseth is following Tony Stewart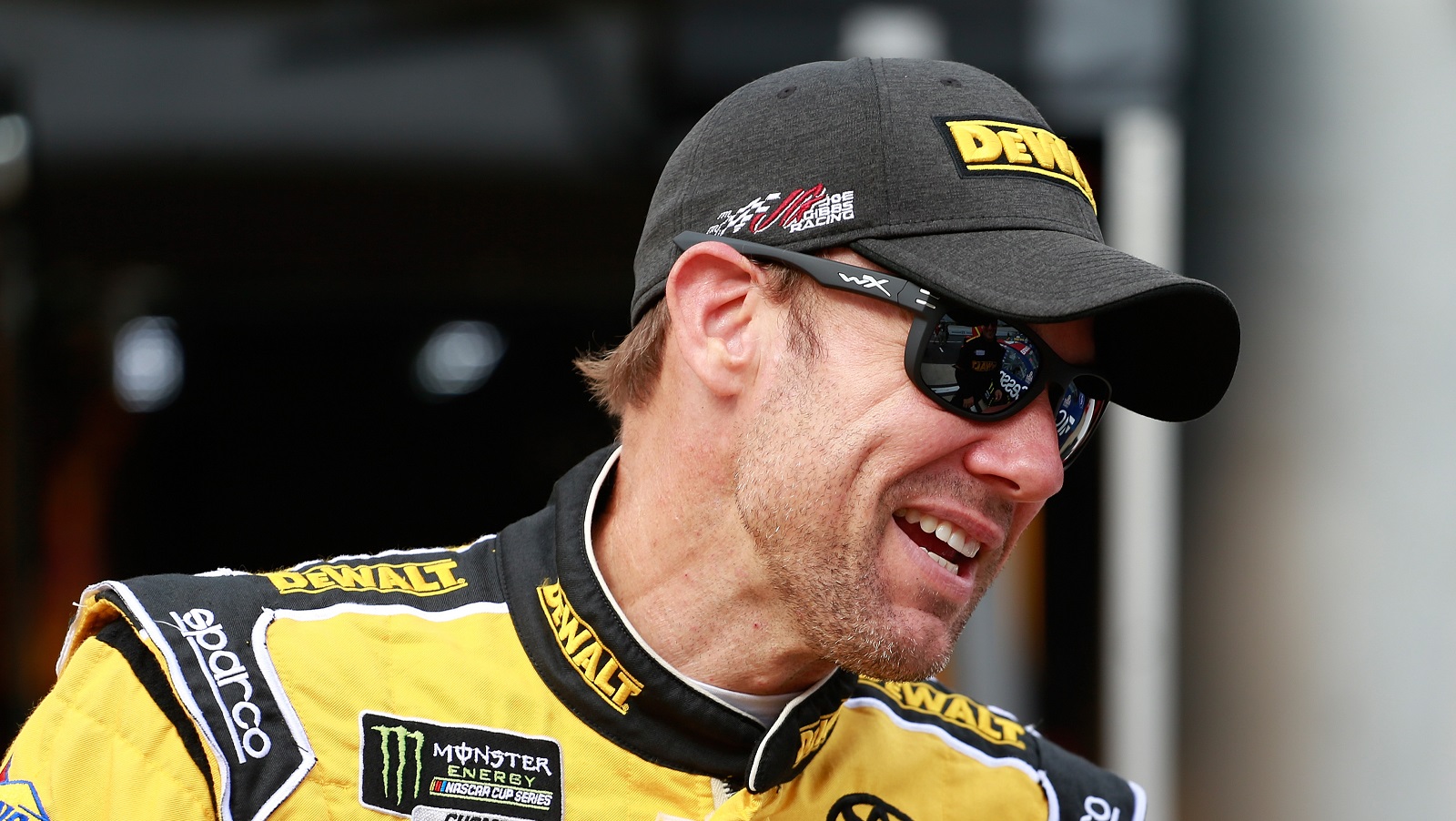 The announcement that Matt Kenseth will compete in the SRX came with a confirmation that Tony Stewart plans to return to defend his series championship, Frontstretch.com reported. Stewart, who co-founded SRX with Ray Evernham and others, won two races in 2021 and topped Ernie Francis Jr., 237-192, for the series crown.
It won't be the first time this year that Kenseth has followed Stewart, a three-time NASCAR Cup Series champion, in something related to racing. After Stewart worked the Busch Light Clash and Daytona 500 for Fox Sports coverage, Kenseth took over for him in the booth last weekend at Auto Club Speedway.
That wasn't the first time Kenseth, who retired after the 2018 Cup Series season, took over for a fellow big-name NASCAR driver. In 2020, Chip Ganassi Racing had to release Kyle Larson after his use of offensive language during an iRacing event. Kenseth was brought in as the replacement in the No, 42 Chevy and finished with two top-10 finishes in 32 appearances.
Hailie Deegan is also returning to SRX
NASCAR Camping World Truck Series driver Hailie Deegan will also be returning to the SRX on a limited basis. Deegan, who finished tied for sixth last season despite appearing in just three races and had a run-in with Paul Tracy, will compete July 2 at Stafford Motor Speedway and the following weekend at I-55.
Deegan just started her second full-time season in the trucks series.
The SRX Series, a spin on the IROC series, begins its second season on June 18 at Five Flags Speedway in Pensacola, Florida.
All stats courtesy of Racing Reference.