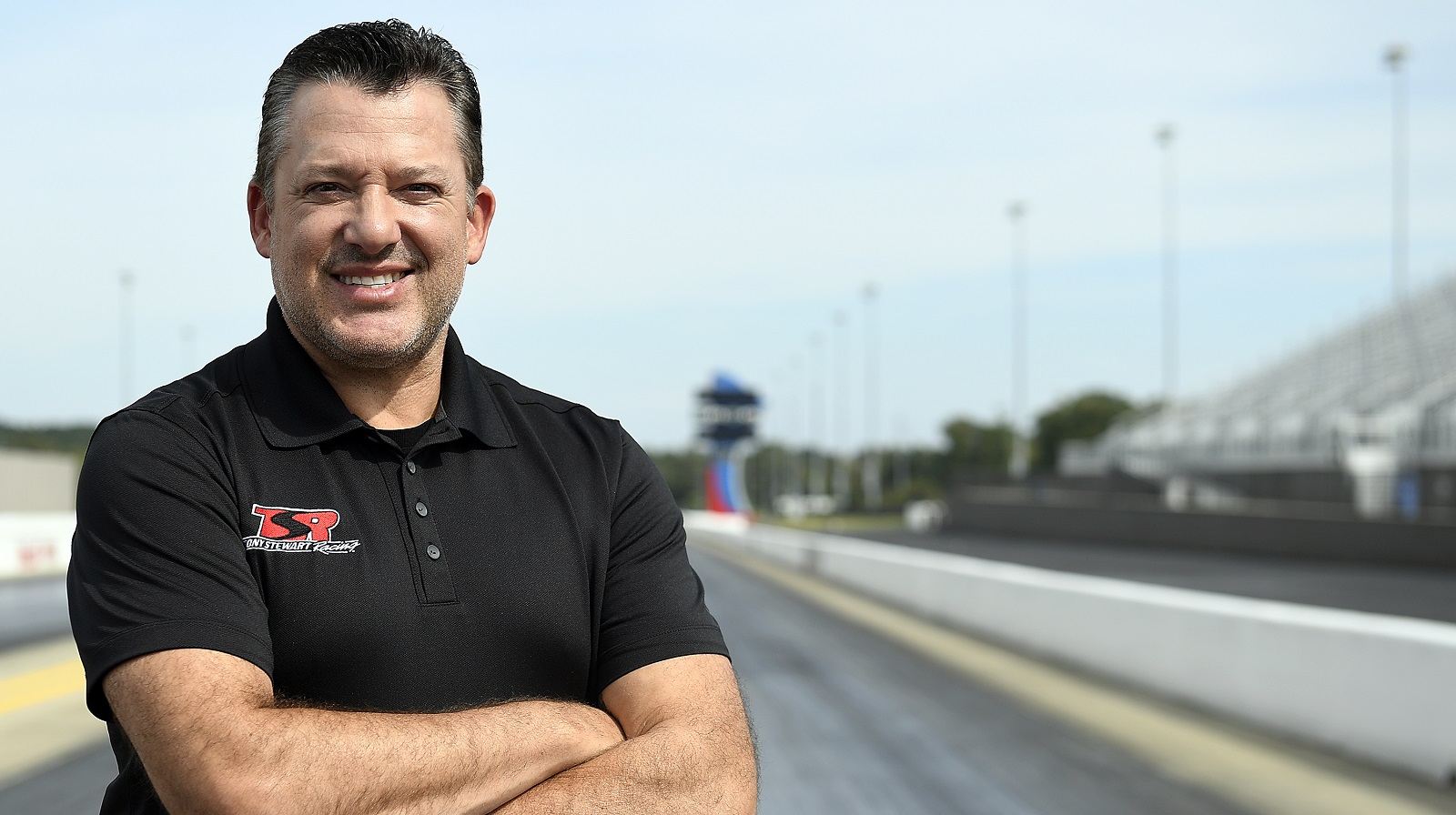 Tony Stewart's SRX Roster Is Coming Together, but 2 Significant Names Are Missing
The SRX Series co-founded by NASCAR Hall of Famer Tony Stewart has lined up most of the drivers who'll appear in the second season of SRX racing beginning June 18.
Tony Stewart has had quite the busy month. The combination of prepping Stewart-Haas Racing for the start of the season in the Next Gen car, providing analysis on Fox Sports' NASCAR coverage, and lining up drivers for his SRX Series has left him precious little time recently.
A disclosure Thursday has racing fans wondering if he'll be able to find free time on six consecutive Saturdays. That's because his name is a glaring omission from the list of drivers for Year 2 of the Superstar Racing Experience.
The SRX will have a NASCAR flavor to it this summer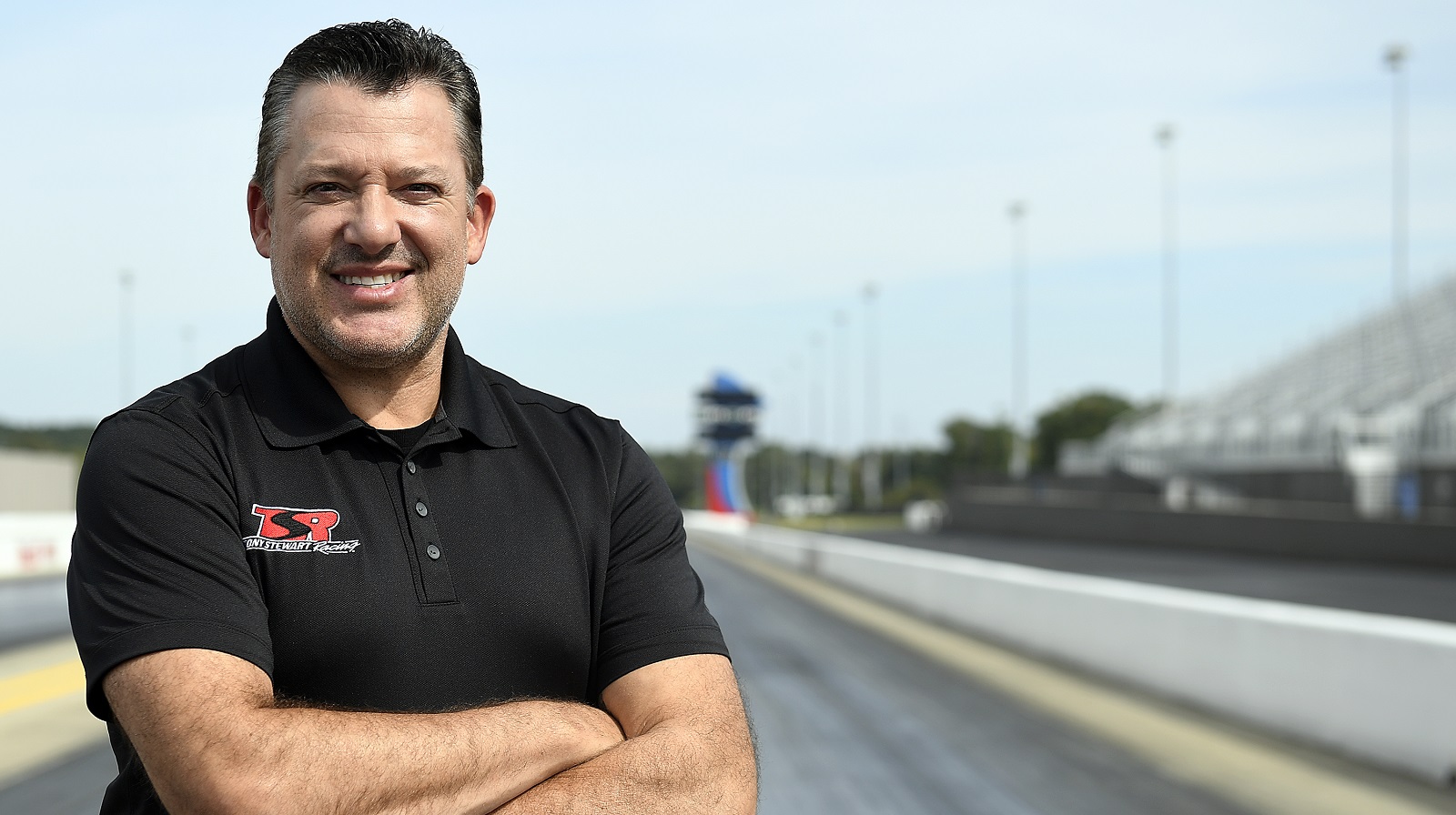 Ryan Newman is the big-name newcomer in this summer's Superstar Racing Experience (SRX), the six-race series co-founded last year by NASCAR Hall of Famer Tony Stewart, The Athletic reported. Newman is out of the NASCAR Cup Series after Roush Fenway Keselowski Racing dropped him at the end of last season.
Greg Biffle, Bobby Labonte, and Michael Waltrip will return to the series, according to SRX chief executive officer Don Hawk. Biffle competed in last weekend's Daytona 500, finishing 36th.
"Trying to decide who to call and in what order was exciting; getting them on the phone was even more exciting because every single person I talked to wanted to drive," Hawk told the website. "The only question was whether they could do one or six races."
The driver lineup is filling up, and Tony Stewart is missing for now
SRX is a spin on the former IROC Series, which brought together champions from various racing series in a dozen identically prepared cars. There were five winners in last season's six-race schedule. Naturally, Tony Stewart was the only double-winner on the way to accumulating 237 points and earning the series championship over Ernie Francis Jr.
SRX chief executive officer Don Hawk said more NASCAR drivers are on the way, However, the omission of Stewart, at least for the time being, is a disappointment and a bit of a surprise given his passion for competition. It's worth remembering, though, that Stewart just added an NHRA team to his long list of responsibilities. Thus, he could already be spread thin.
Also among the missing from last season's NASCAR roster is Hailie Deegan from the trucks series. Deegan only appeared in half the races but tied for sixth place in the standings. Her run-in with Paul Tracy was one of several incidents involving the IndyCar driver.
IndyCar drivers dot the SRX lineup
Open-wheel veterans Paul Tracy and Marco Andretti will return to the 2022 SRX field on a full-time basis, and IndyCar's Ryan Hunter-Reay has also signed on for all six races.
The Associated Press reported Tony Kanaan will run five races and defending Indy 500 winner Helio Castroneves will appear in three. Indy Lights driver Ernie Francis Jr. will race twice, and Josef Newgarden will appear in Nashville, his hometown.
Continuing an innovation from last season, each race will have a "local hero" entrant. Last season kicked off with Doug Coby winning a heat and then capturing the feature at Stafford Motor Speedway in Connecticut.
SRX previously announced its schedule will begin with a visit to Five Flags Speedway in Pensacola, Florida, on June 18.
Like Sportscasting on Facebook. Follow us on Twitter @sportscasting19.