Has Tony Stewart Gift-Wrapped IndyCar Its Own Bubba Wallace?
The drama involving Kevin Harvick and Chase Elliott made people forget pretty quickly that Bubba Wallace won at Talladega during the NASCAR Cup Series playoffs just six days earlier. Wallace's breakthrough triumph re-introduced the subject of race to the sport, this time in a positive way. Now, an IndyCar team is on the path to a breakthrough moment of its own and may have Tony Stewart to thank.
There have only been two Black drivers in the Indianapolis 500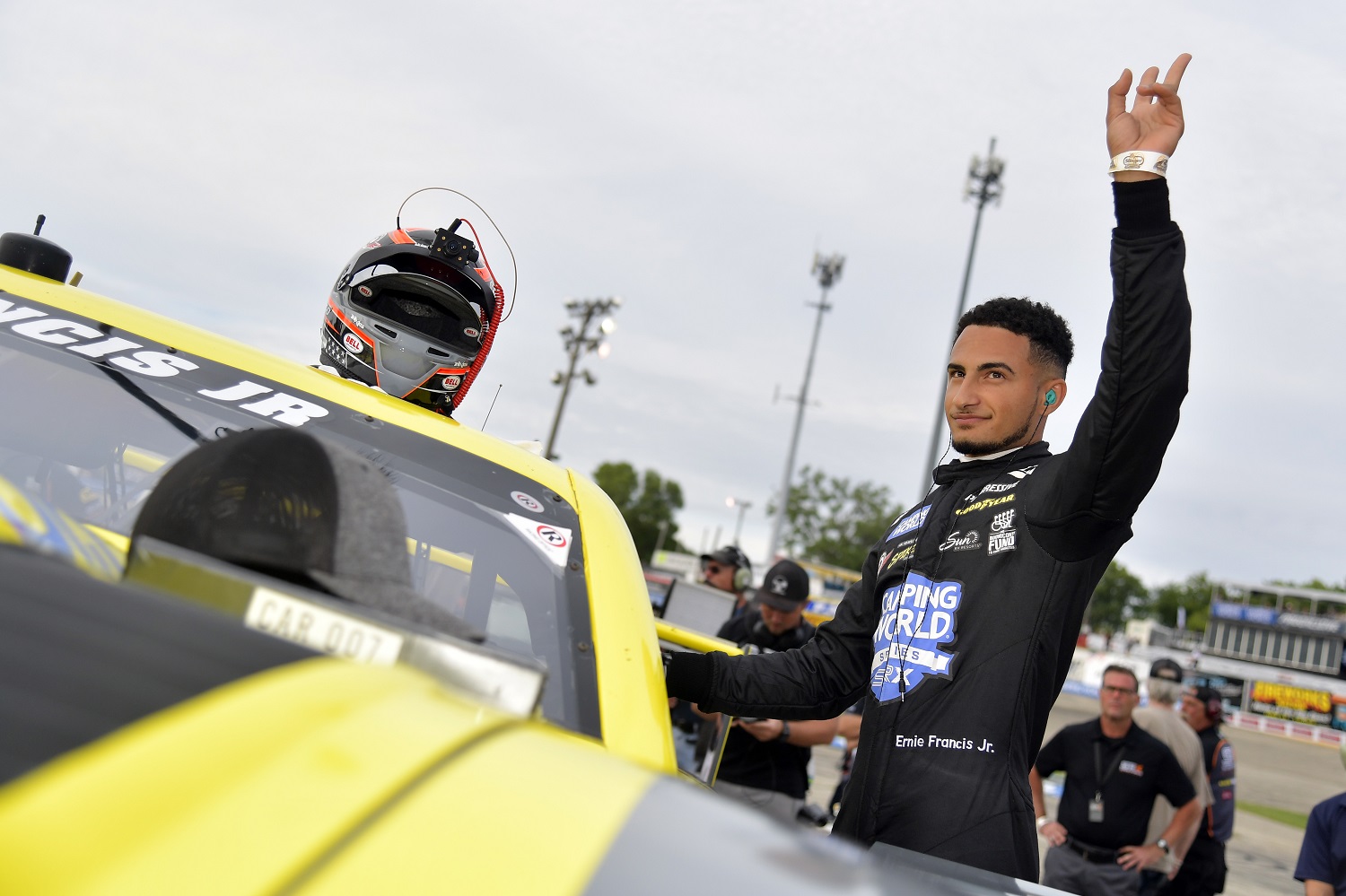 Wendell Scott was the first in 1963, and now Bubba Wallace has become the second Black driver to win a NASCAR Cup Series race. Juxtapose that with the history of open-wheel driving in this country. Only two Black men, Willy T. Ribbs (1991) and George Mack (2002), have even so much as raced in the Indianapolis 500.
IndyCar clearly has a long way to go in introducing diversity to its brand of racing, but a prominent team aspires to make inroads in that department.
Teams and manufacturers have been collaborating since 2010 on the Road to Indy ladder program, designed to move prospective IndyCar drivers through the system, first in F2000 racing, followed by Indy Pro 2000, and then Indy Lights. IndyCar, the big-time circuit, is the series above that.
Late in 2020, Roger Penske announced that the Force Indy team, supported by Penske, is intent on helping a Black driver develop the skills and experience that will lead to qualifying for the Indianapolis 500 no later than 2024. In fact, it could happen as early as 2023.
Tony Stewart may have gift-wrapped IndyCar its own Bubba Wallace
The Indianapolis Star reported that Force Indy has its eye on Ernie Francis Jr., a young but nevertheless experienced Black driver, and wants to put him in the Indy Lights series in 2022.
Francis, 23, already is a multi-time Trans-Am series champion, but he was still relatively little noticed by casual fans until Tony Stewart, the co-owner of Stewart-Haas Racing, brought Francis in last summer for the SRX, the NASCAR/IROC hybrid consisting of six races. Francis won one of the SRX races while competing against the likes of Helio Castroneves and Paul Tracy, and he placed second to Stewart in the season standings.
Castroneves is among the drivers Penske likely hopes Francis can emulate someday. He won the Indianapolis 500 three times for Team Penske and again this spring representing Meyer Shank Racing. 
Certainly, Wallace qualifies as a role model as well. Wallace won six NASCAR trucks series races from 2013-15, struggled for a time in the Xfinity and Cup Series, and finally reached victory lane at Talladega this month late in his first season with the new 23XI Racing team that Michael Jordan started.
It's a big jump for Ernie Francis Jr.
Ernie Francis Jr. has done much of his racing thus far out of Breathless Racing Team, which is his family's shop. The muscle of Road to Indy and Penske's interest is bound to be a boost will beyond what Tony Stewart might have provided.
It's a big leap from Trans-Am and SRX to open-wheel racing, but the Indianapolis newspaper reported Francis will test this month at Indianapolis Motor Speedway before finishing up the 18-race Formula Regional Americas series. He won his first open-wheel race at Mid-Ohio early in the summer and scored two more victories at Virginia International Raceway since.
Myles Rowe drove the No. 99 Force Indy USF2000 car this season and scored a victory and six top-10 finishes. He'll likely land with another team in 2022, so it's up to Francis to take the team and an important diversity initiative to the next level.
All stats courtesy of Racing Reference.