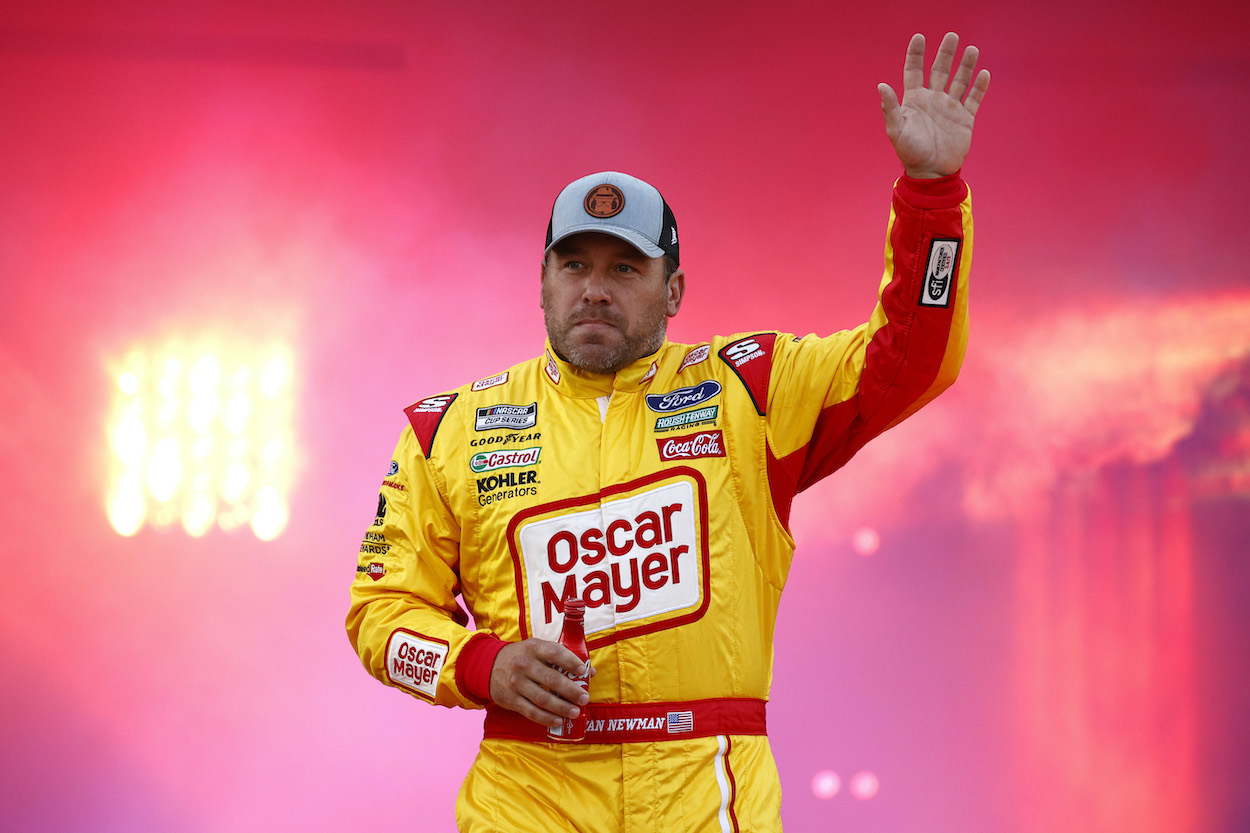 Ryan Newman Has Intriguing Twitter Conversation With Power Player, Revealing Chance of Possible Return to Top-Level Racing in 2022
Ryan Newman was in an intriguing Twitter conversation with a racing power player and fans learned that his career in top-level racing isn't over just yet.
Ryan Newman survived a terrifying crash on the final lap of the Daytona 500 just two years ago. This year — for the first time since 2002 — he didn't participate in the Great American Race. 
The 44-year-old driver is without a NASCAR Cup Series ride in 2022, but, by his own admission, isn't retired. However, this week, in an intriguing conversation on Twitter with a power player in racing, fans learned that the "Rocket Man" might not be finished just yet.  
Ryan Newman not finished with racing
While Newman didn't race in the 2022 Daytona 500 and doesn't have a ride in the Cup Series for 2022, he's still interested in racing. He admitted as much last month to Claire B. Lang on SiriusXM NASCAR Radio.
"Definitely interested in continuing to race," Newman said. "That's why there was no retirement party. There was no retirement plan. There was no Ryan's last ride or anything like that because that wasn't the intention. Going back to Daytona 2020, you never know when your last lap is or was. I will be at the Chili Bowl. You know, I have some plans. I'm doing some short-track grassroots racing this year, but there's nothing else planned right now. I know what I would want to do."
When Lang asked if he would be open to part-time racing or in another series, Newman was clear in his response. 
"Whatever I do would be part-time, and whatever I would do would be for fun, and that's the whole goal in the first place," he admitted. "Ultimately, that championship is what I still strive for. I'm getting older, but I'm far from dead. I'll just keep going one day at a time and see what happens, what opportunities are out there." 
Ryan Newman involved in intriguing conversation about potential return
Earlier this week, before the SRX Series announced several drivers for the 2022 lineup, recently-hired SRX CEO Donald Hawk took to Twitter and expressed appreciation to fans for suggesting names of potential drivers. He said the summer racing series was "almost at standing room only, BUT if the right driver calls me I still may find another race-car."
Enter Ryan Newman — sort of.
In a reply to Hawk's tweet, one fan suggested several names, including Newman, to which the CEO, who was hired last month, said she "may have some tuition." The fan then responded with a short video of Newman in his race suit with his two daughters.
Hawk responded, suggesting he should give Newman a shout, and included the driver in the message. Newman surprisingly replied with a simple, "Hey Hawk!" 
The SRX CEO then concluded the intriguing conversation. 
"Oh shoot – now what? He answered. Hmmm maybe we should chat, grab a Coca-Cola and decide why all these people are messaging me about you," Hawk said. "Have you ever driven a tow truck? Pace car? I'll see if I can get back at you, maybe today." 
All kidding aside, that simple Twitter exchange is evidence the two have a friendly relationship. Maybe they have already talked. Or, maybe the Twitter thread might have sparked one. In either case, it would be good news for Newman fans. 
SRX announces several drivers for 2022
On Wednesday, SRX announced multiple drivers for the 2022 schedule, including two-time IndyCar champion Josef Newgarden, who received approval from Team Penske and will race on July 9 at the Nashville Fairgrounds, his home track. 
Joining Newgarden in 2022 will be Paul Tracy and Marco Andretti, who will both run the full schedule like last year, and Helio Castroneves and Tony Kanaan, who will both race part-time schedules. Another interesting new addition will be former IndyCar champion and Indianapolis 500 winner Ryan Hunter-Reay, who is out of a ride this year for the first time since 2007.
A 40-something-year-old driver named Ryan out of a ride after a lengthy and successful racing career. Why does that sound familiar? Is it all a strange coincidence? Inquiring fans want to know.
Like Sportscasting on Facebook. Follow us on Twitter @sportscasting19.