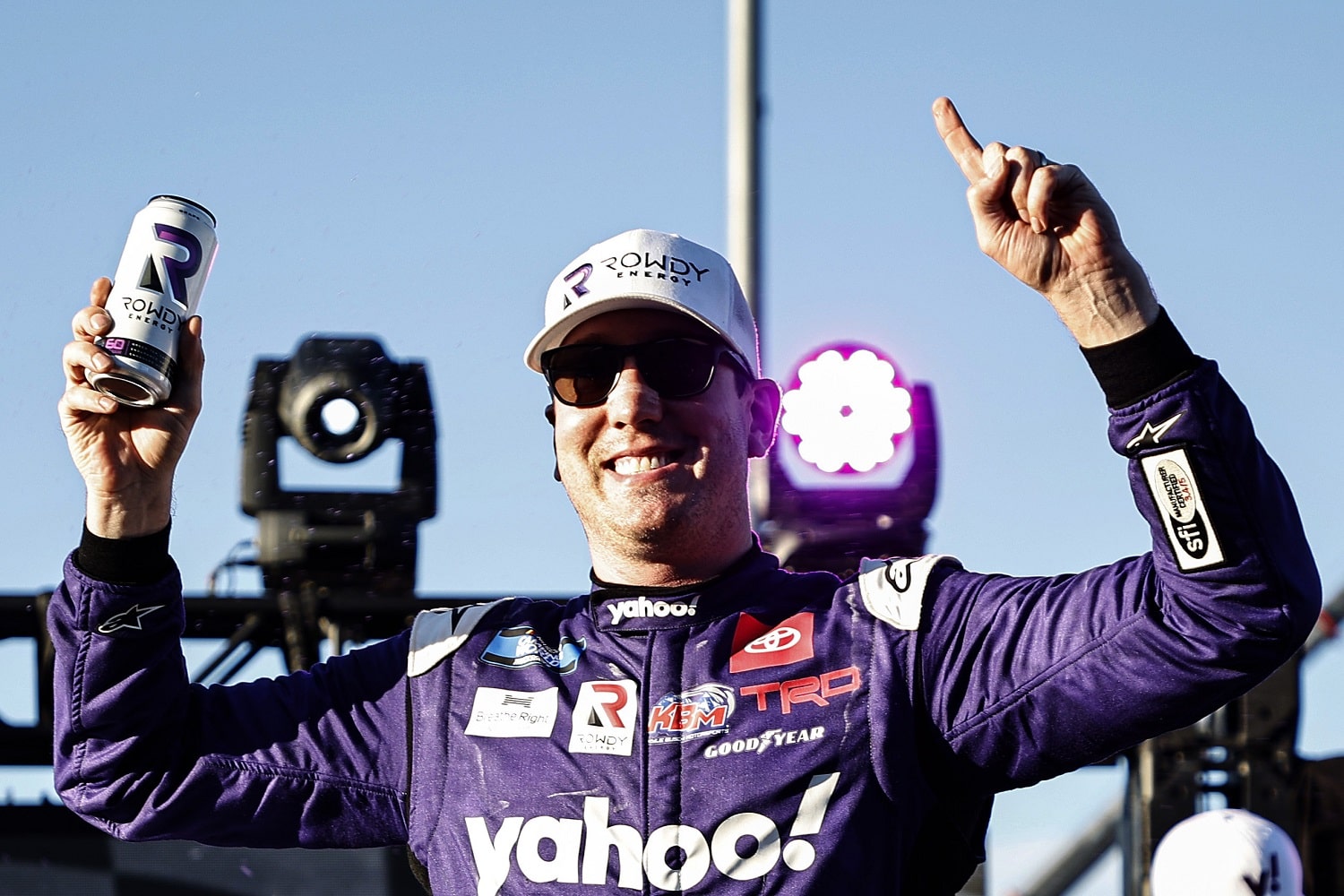 Kyle Busch Is Just Short of His Most Impressive NASCAR Feat
Kyle Busch is one Xfinity Series vin away this year from owning a decade-long streak of victories in all three NASACR Series.
With 36 cracks at it each season, a driver of Kyle Busch's caliber should always be a threat to win one NASCAR Cup Series race a year, and the future Hall of Famer has delivered.
His first full season was 2005, and Busch rolled onto Victory Lane twice. He followed up by winning at least once each season since. But that hasn't even been his most impressive feat contributing to 224 triumphs in NASCAR's three major series.
Rather, one needs to appreciate what happened Saturday at Sonoma and what could have been in the 2022 Xfinity Series.
Kyle Busch is still writing his NASCAR Hall of Fame plaque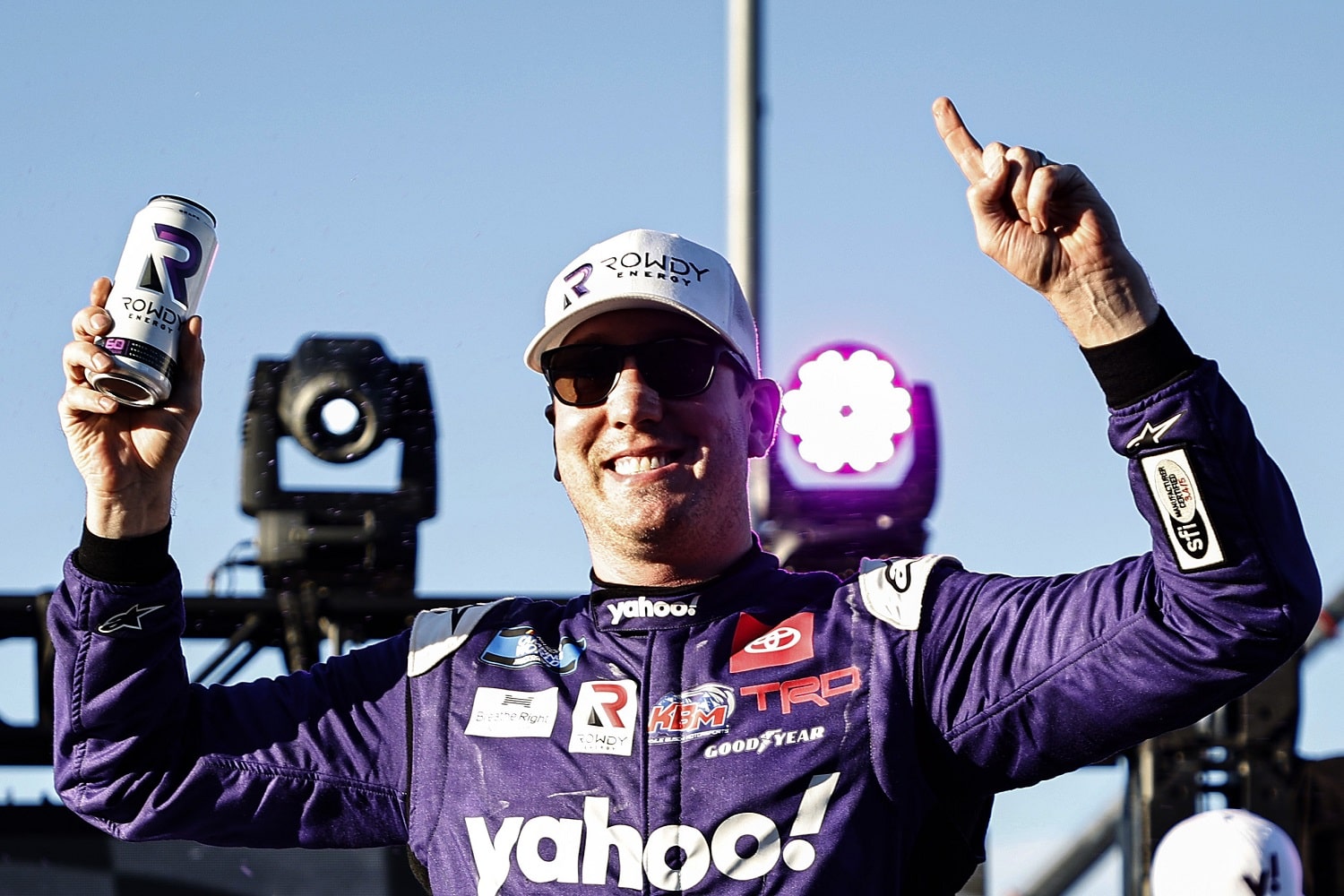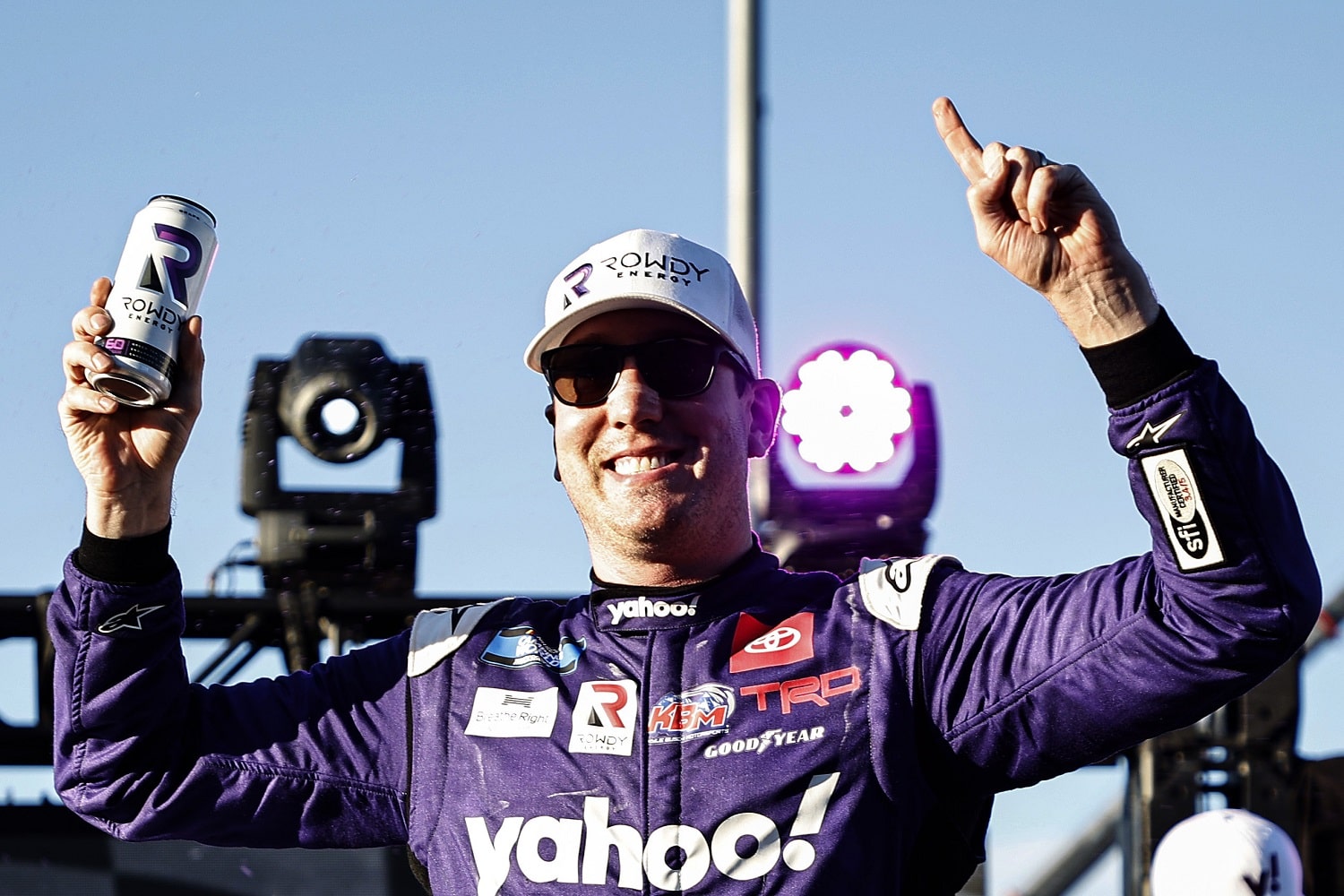 Everything about this season is setting up as a potential third NASCAR Cup Series championship for Kyle Busch. The victory on the Bristol dirt all but guaranteed a return to the playoffs, and the Las Vegas native has piled up top-10 finishes to arrive at Sonoma on Sunday second in points.
Best of all from his perspective, no one is dominating the series the way that Kyle Larson had already taken command in 2021. If it comes down to a Championship 4 in which no one has separated himself from the rest of the contenders, then Busch has all that success and experience, backed by a title-capable team.
Beyond that, though, Busch has all those victories on three levels: 60 in the Cup Series, 102 in Xfinity cars, and now 62 in the Camping World Truck Series after holding off Zane Smith on Saturday on the road course at Sonoma.
It's implausible to think anyone will ever match Busch's combined win total, especially with the Cup Series no longer racing 44 to 62 times a year, as was the case for the first half of Richard Petty's 200-win career.
The rules have changed, in part because of Kyle Busch
The other reason Busch's victory total is out of reach is because of rules NASCAR has implemented since 2015 to promote the development of drivers and teams in the Xfinity and trucks series.
Busch was already competing successfully in the Cup Series when he captured the Xfinity Series championship in 2009. Though he made that his final full-time Xfinity season, Busch continued racing extensively there and in the truck series, pulling double and sometimes triple duty on some weekends.
Since winning his first of two Cup Series championships in 2015, Busch has won 30 times in the Xfinity Series and another 18 times in the trucks series, despite gradually tightened rules that now only allow for five appearances per season by Cup drivers in each lower series. That rule allows young drivers and their teams more opportunities to win purse money and attract sponsors.
With the depth of driving talent at all levels, 36 Cup Series races plus a combined 10 more at the lower levels simply doesn't offer enough opportunities to pile up 224 (and climbing) wins.
Kyle Busch is just short of his most impressive feat
The 224 overall victories are impressive, and winning Cup races in 18 straight seasons on his way to two series titles is hard to match. But Kyle Busch's work specifically in the Xfinity and truck series deserves special recognition.
Busch won on Saturday at Sonoma, giving him 10 straight seasons with a victory in the Camping World Truck Series. He's had to do it in five or fewer opportunities the past five seasons and seven of the last eight. Incredibly, he won all five appearances in 2019.
And then there's the Xfinity Series. After several years of critics telling him to quit competing at that level, Busch hasn't raced in an Xfinity car this year and apparently won't. And that's too bad because he is riding a nine-year streak of victories.
If he somehow found a way to win an Xfinity race this season, Busch would own decade-long active victories streaks in all three major racing series simultaneously. Trying to match his 224 total wins would be a piece of cake compared to equaling such a decade of consistency.
All stats courtesy of Racing Reference.
Like Sportscasting on Facebook. Follow us on Twitter @sportscasting19 and subscribe to our YouTube channel.