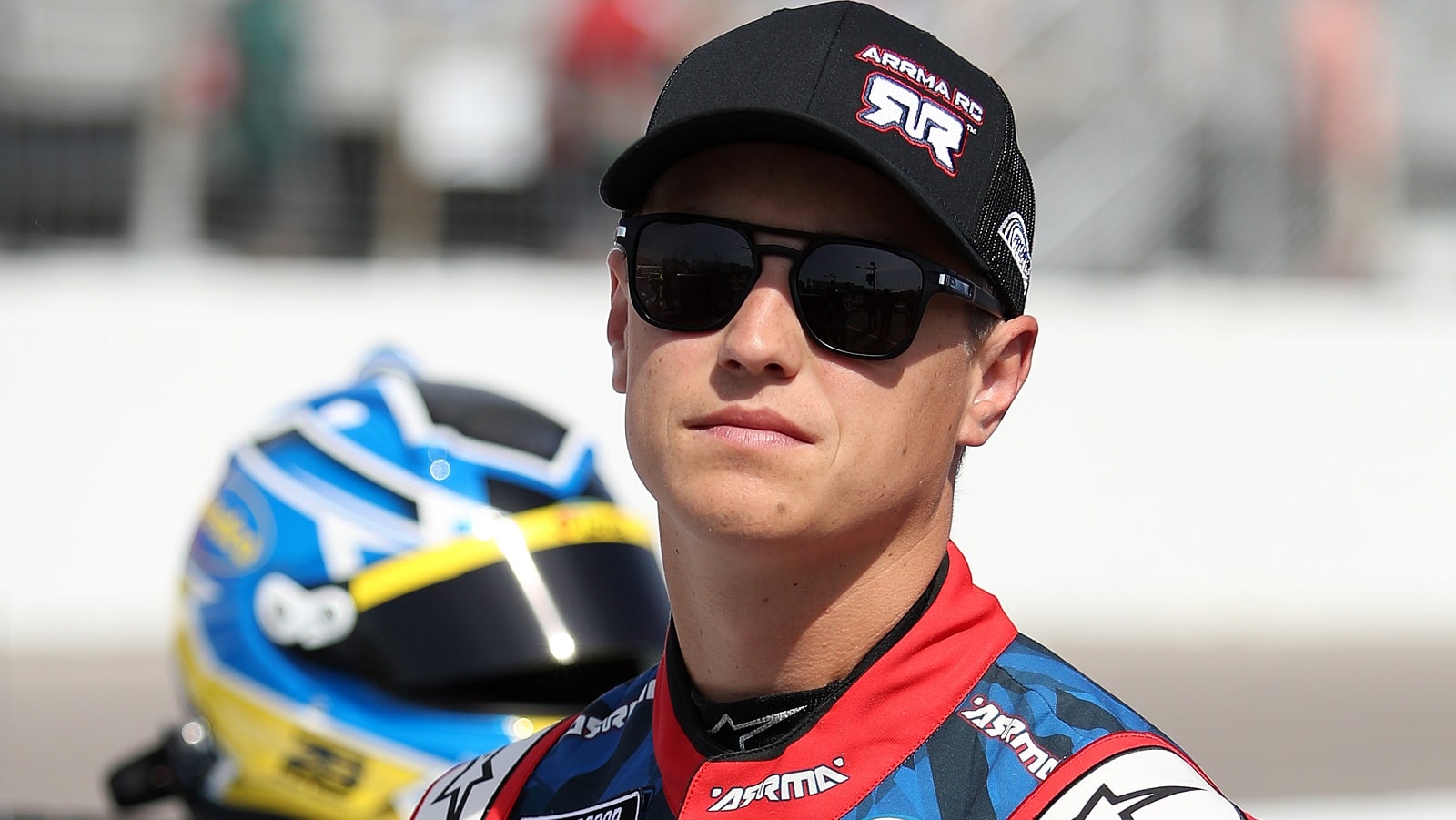 Zane Smith Has Shown Some NASCAR Cup Series Chops, so What's Next?
Zane Smith is one of the hottest NASCAR prospects and worthy of a promotion. However, options are limited for 2023.
Zane Smith is 23 years old and has one NASCAR Cup Series race under his belt. Still, we can think of at least 10 drivers in the sport's top circuit who'd have to concede Smith's future looks brighter than their past.
After two straight runner-up showings, Smith is in the thick of another battle for the Camping World Truck Series championship, after which it should be time for him to move up.
It's sure to happen, but it's also easier said than done.
Zane Smith met the challenge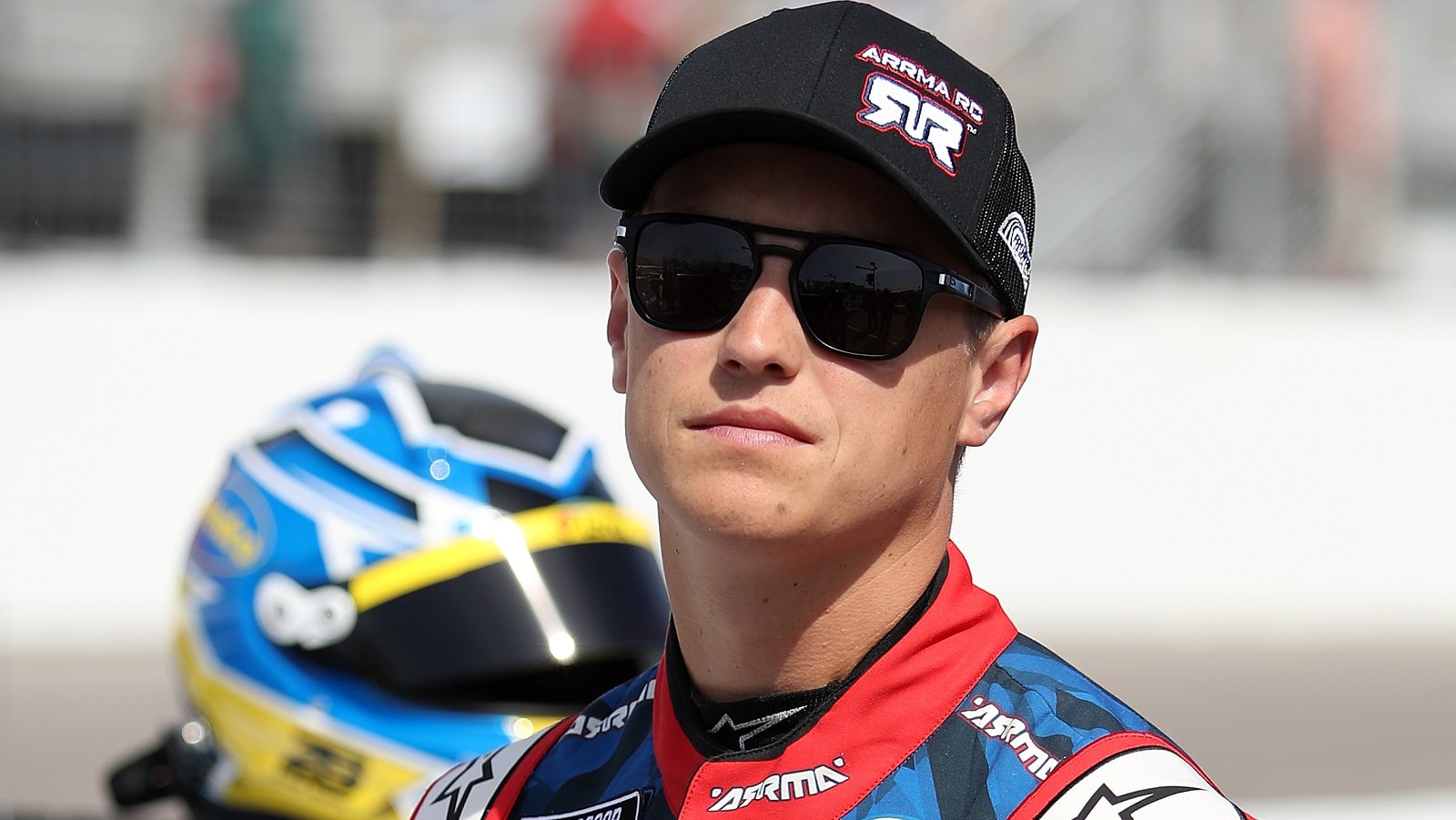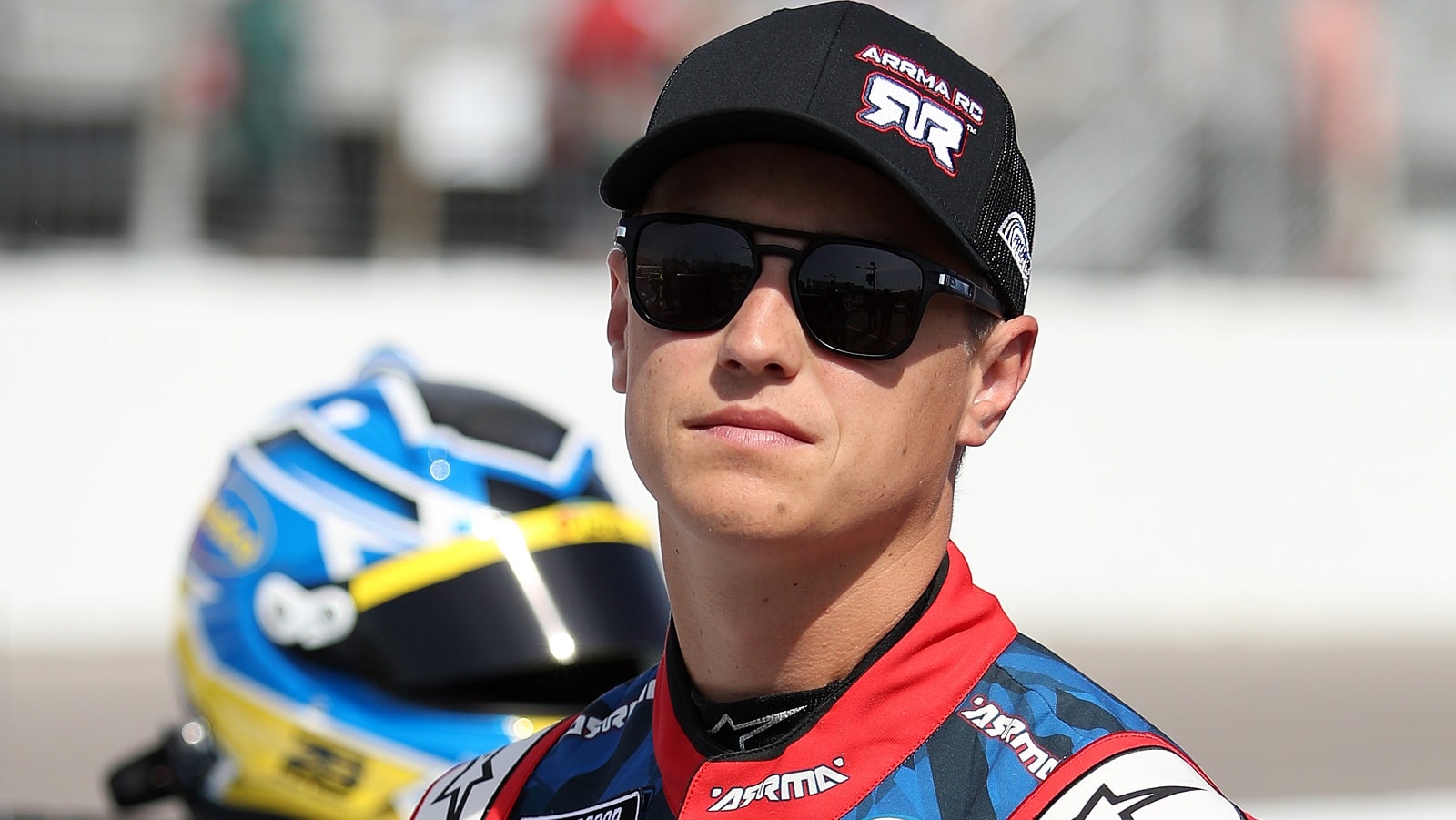 It took a perfect set of circumstances for Zane Smith to land in a NASCAR Cup Series car last weekend. While a few owners have cars in which drivers share rides, like Kaulig Racing's No. 16 Chevy, most lineups are firm from Daytona to the Championship 4 in Phoenix.
Such was the case at RFK Racing, where Brad Keselowski and Chris Buescher do the driving. But after making 230 consecutive starts, Buescher missed last weekend's race at World Wide Technology Raceway after testing positive for COVID-19.
Team owners always have a backup in mind for such situations. Invariably, that backup is someone from the Xfinity Series, one notch down. However, scheduling and geography made that an impossibility this time. Though the Xfinity schedule takes the series to the same track as the Cup Series most weeks, last weekend was a big exception. Though the truck series was also at WWT Raceway, the Xfinity cars were making NASCAR's debut in Portland, around 2,000 miles away.
After internal discussions and a conference with Ford racing executives, driver/co-owner Keselowski summoned Smith to sub for Buescher. Smith acquitted himself well by finishing 17th in his Cup Series debut a day after finishing ninth in the truck race.
In case you didn't notice, Keselowski finished 20th, three spots behind his emergency pinch-hitter.
What's next for truck series star Zane Smith?
Silly Season is heating up, but it's still lukewarm. Aric Almirola definitely is retiring, Martin Truex Jr. sounds iffy, and Kyle Busch lacks clarity about what his future holds. Whenever openings arise, Xfinity Series make the shortlist of candidates. Coupled with that circuit's own turnover, it leads to opportunities for top drivers in the truck series.
Zane Smith is in the unique position of having the potential to jump from the truck series into a full-time Cup Series role. According to reports, he would have already been there this season had Chip Ganassi Racing not folded its program.
The thing is, though, that Smith's Front Row Motorsports team already has Michael McDowell and Todd Gilliland in its Cup Series cars. Sure, it's possible FRM shoves one aside, but McDowell is just a year removed from winning the Daytona 500 and Gilliland is a rookie in a Next Gen car that his team hasn't quite figured out.
If Ford gets involved, then perhaps Gilliland loses out. Then again, Stewart-Haas Racing is a Ford team, too, and Almirola is retiring. Even Ryan Preece, serving as a reserve driver there, has said there are no guarantees that he inherits the Cup Series car.
That leaves RFK Racing. Smith had barely crossed the finish line last weekend before the Wally Pipp analogies started flowing. The issue there is that you can give Brad Keselowski back the 100 points that NASCAR penalized him, and he would still be just 25 points ahead of Buescher, who has competed in fewer races because of the COVID-19 diagnosis.
Don't assume Zane Smith will drive in the Xfinity Series in 2023
Front Row Motorsports has a Cup Series team, a Camping World Truck Series team, and a driver who probably doesn't fit into either in 2023. A fourth season racing trucks does nothing for his development, and there simply may not be room at the top level. That presumably puts Smith in the Xfinity Series, but with whom? FRM doesn't have a team. For that matter, Ford barely has a presence there; only three of the top 25 drivers on the latest points list are driving Fords.
Surely, Ford would love to see FRM start an Xfinity team. And since the manufacturer only has one other full-time, full-strength team (Stewart-Haas racing) to support, Ford would likely kick in some money.
Assuming that comes together, however, is it just a one-car team to accommodate Zane Smith? That's an expensive proposition. Also, how many Ford cars in the Cup Series will need new drivers in the next three years? After Kevin Harvick, Brad Keselowski is the veteran most likely to retire soon.
With little projected turnover, how much of a farm system does Ford require in the short term for developing drivers? Chevy has a boatload of Xfinity teams but roughly the same number of Cup Series seats as Ford. Thus, Chevy teams always have a healthy roster of prospects, but guys who can't pull together consecutive top-five seasons are more likely to fade away in a few years than move up.
The answer to the question, then, is that we could get to the Thanksgiving holiday and Smith still might not know what he'll be doing next season.
All stats courtesy of Racing Reference.
Like Sportscasting on Facebook. Follow us on Twitter @sportscasting19 and subscribe to our YouTube channel.