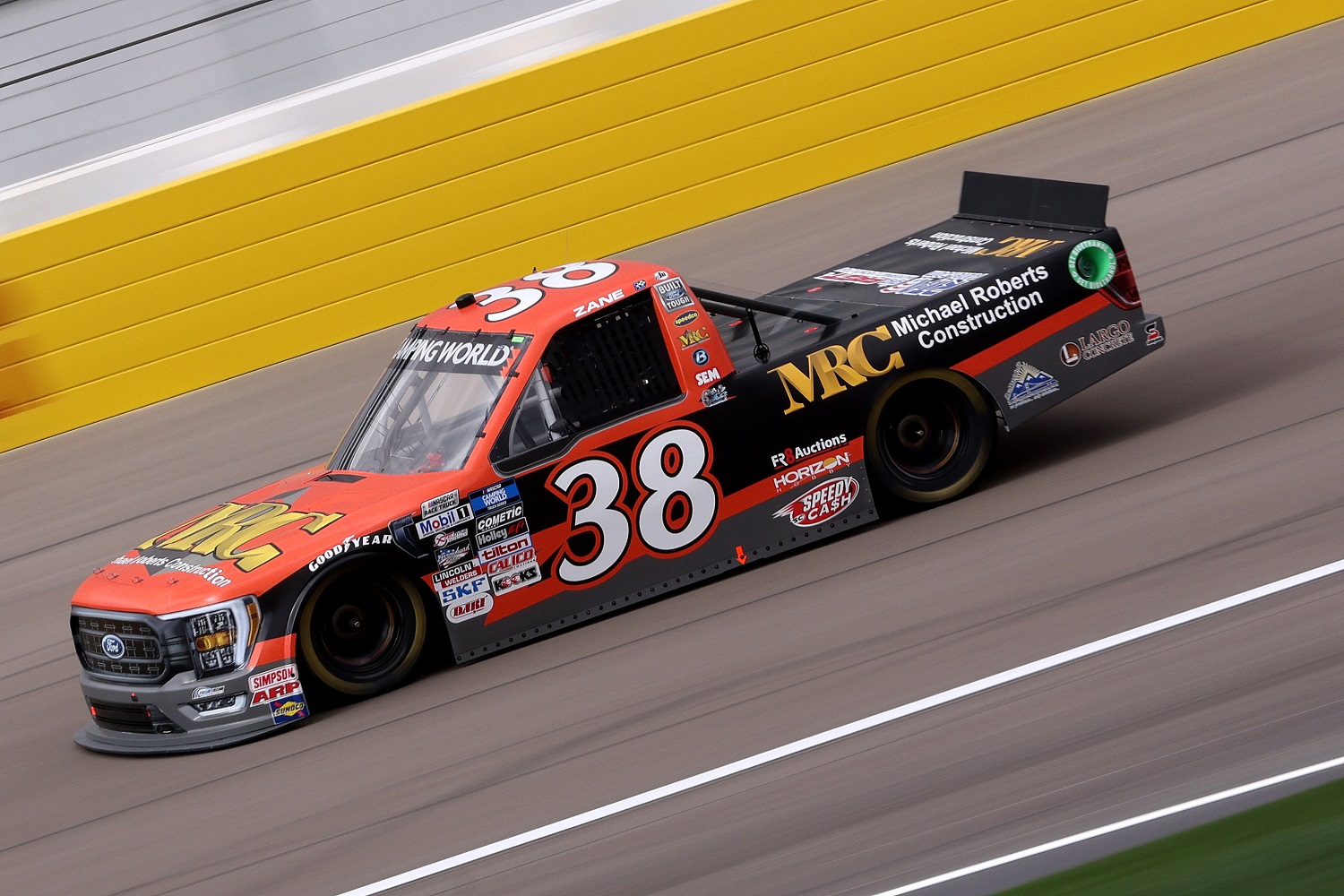 Zane Smith Continues the Front Row Motorsports NASCAR Week From Hell
NASCAR disqualified truck series runner-up Zane Smith, continuing a trying week for the Front Row Motorsports organization.
Go ahead and cue the plague of locusts, followed by the 40 days and nights of rain for Front Row Motorsports. Zane Smith and Todd Gilliland ran afoul of NASCAR hours apart on Saturday, continuing a brutal week of setbacks.
It's only natural to speculate what else could go wrong. Just to be safe, Michael McDowell would do well to not walk under ladders or cross paths with a black cat for the foreseeable future.
Zane Smith slipped from second to 36th after a disqualification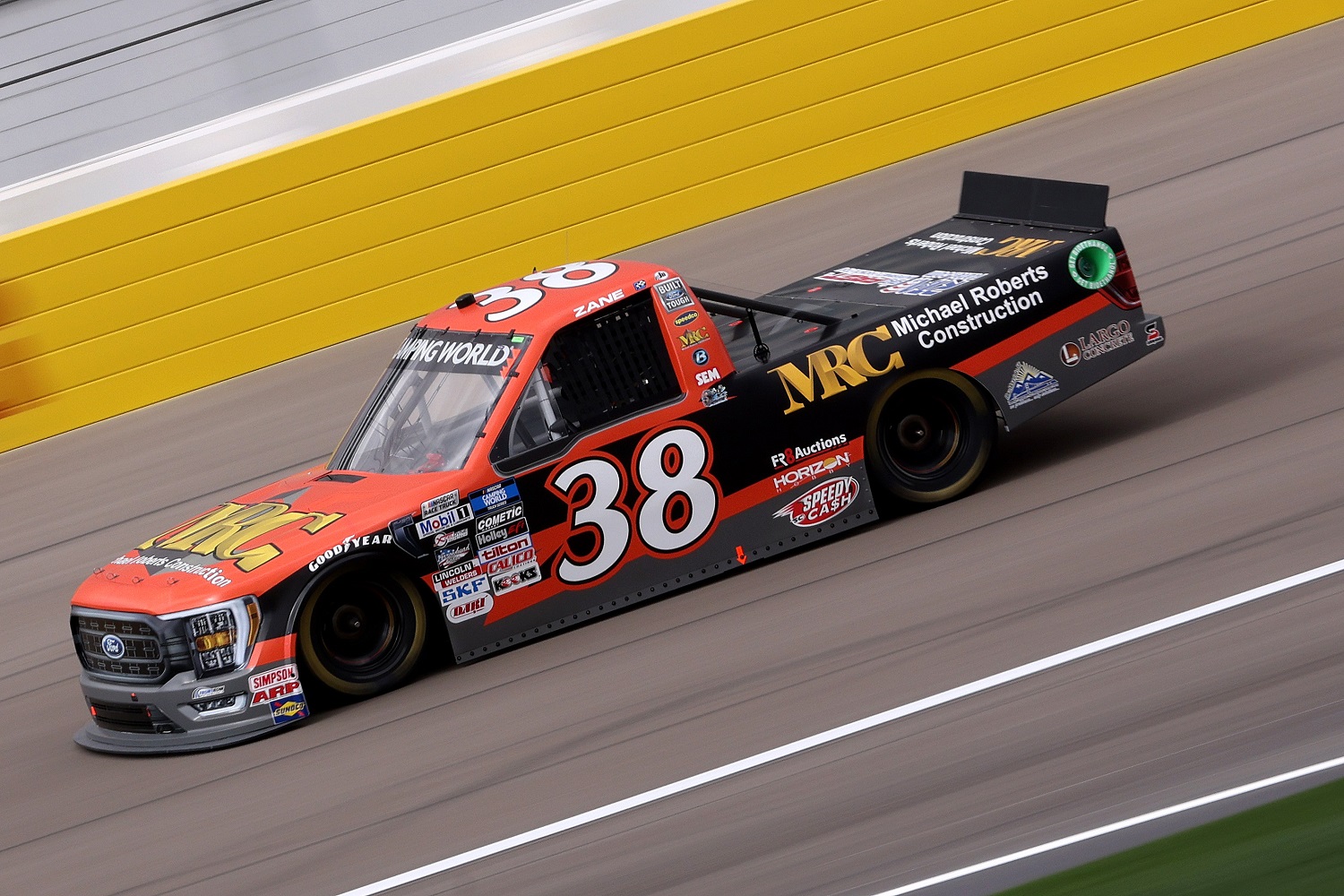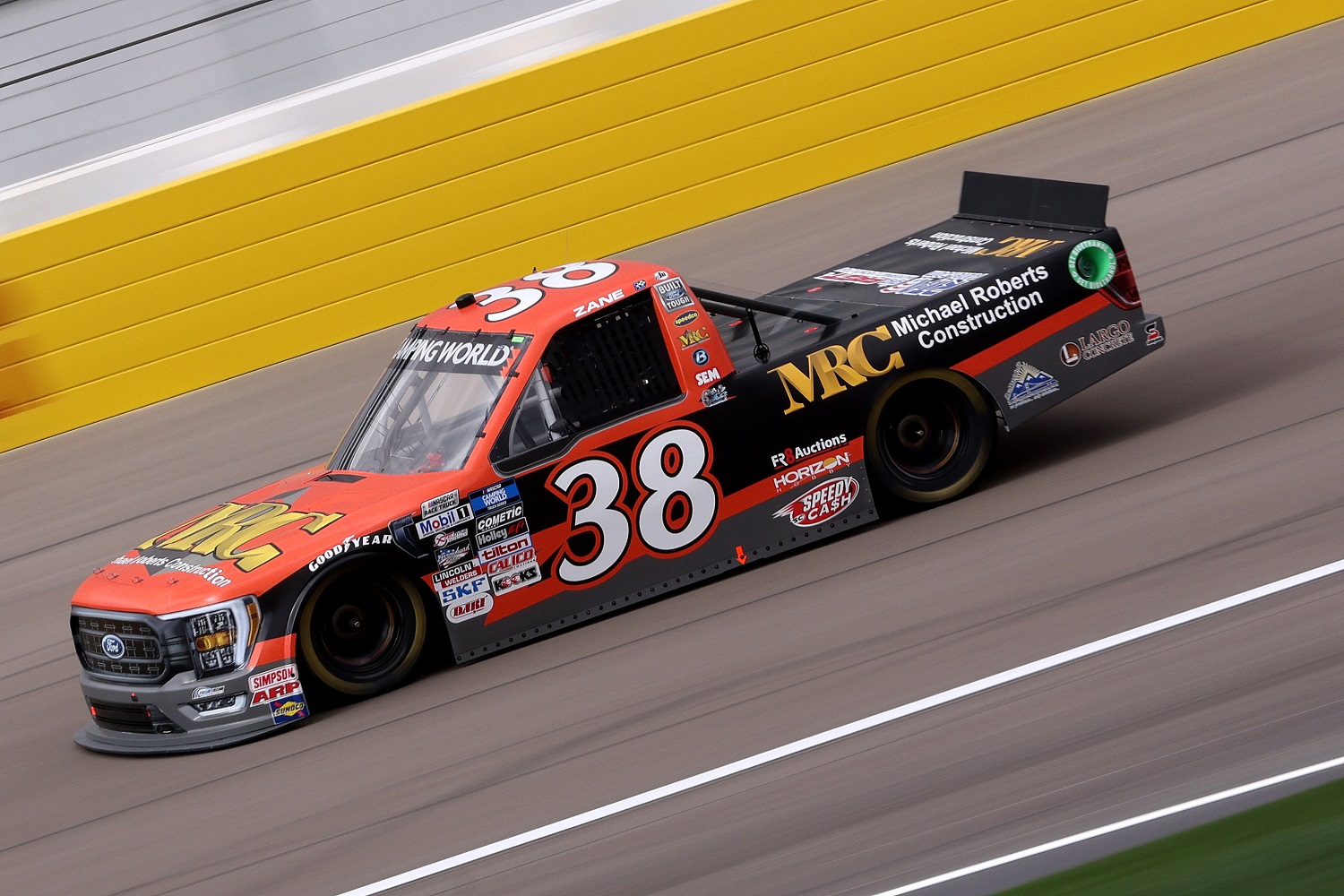 NASCAR Camping World Truck Series driver Zane Smith had every reason to be excited about this weekend's race in Las Vegas. After back-to-back second-place finishes in the series' season standings, he opened 2022 with a victory at Daytona and qualified sixth for the Victoria's Voice Foundation 200.
However, the trouble started 28 laps in when Kyle Busch roughed up Colby Howard's Chevy. Howard and Smith made contact, and the wreck ruined the night for if-it-weren't-for-bad-luck-she'd-have-no-luck Hailie Deegan. Four pit stops and 36 laps later, Smith worked his way back into the top five.
That lasted until Lap 91 when Smith pitted following Todd Bodine's wreck but incurred a speeding penalty while exiting. Still, he worked his way back to run the final 10 laps in the top five and even had a shot at winning until Chandler Smith pulled around Kyle Busch with two laps to go and raced to the checkered flag.
Zane Smith settled for a hard-fought second place, which lasted only as long as it took NASCAR to put his truck through the postrace inspection. The exam turned up lug nuts that inspectors categorized as not conforming to the rules.
Consequently, they erased Smith's second-place finish and placed him 36th in the official results.
Front Row Motorsports experienced a second issue on Saturday
Zane Smith's problems in the postrace inspection capped a frustrating day for the Front Row Motorsports team, which fields cars driven by Todd Gilliland and 2021 Daytona 500 champion Michael McDowell in the NASCAR Cup Series.
For the second week in a row, issues with the new Next Gen car right resulted in several teams failing multiple pre-competition inspections. No one suffered the fate of Kurt Busch, whose car failed three inspections a week ago at Fontana, but the rides belonging to Gilliland, Kevin Harvick, Chase Elliott, Harrison Burton, and Josh Bilicki all failed twice.
The penalty for each is a one-race suspension for one crew member and the loss of their choice of pit boxes.
It amounts to one more aggravation for Gilliland, who jumped from a seventh-place finish in the 2021 truck series to full-time status this year in the Cup Series. He wrecked late at the Daytona 500, settling for 33rd place after an otherwise respectable effort, and then finished 20th at Fontana.
Front Row Motorsports is already appealing a separate Todd Gilliland penalty
At the rate that NASCAR is banishing his crew members, Todd Gilliland may have to do all his race-day tweaking for next weekend's return to Phoenix by scheduling an appointment at Jiffy Lube.
Yes, it's been that kind of week for Gilliland and Front Row Motorsports.
The problems began last week at Auto Club Speedway. Seventy laps into the race, Gilliland's No. 38 Ford lost its right front wheel under the caution at the end of Stage 1. Naturally, NASCAR took an interest in the incident.
Teams owned by Matt Kaulig and Floyd Mayweather experienced similar issues at Daytona, and all three organizations are dealing with the same penalty: a four-week suspension for the crew chief and two pit workers.
Kaulig Racing and Front Row Motorsports have announced they are appealing the penalties. Presumably, they will argue that there is a design, manufacturing, or assembly issue at work here that is out of their control. With the switch to the Next Gen car meaning bigger tires attached to the wheel with a single lug nut rather than the traditional five, they seemingly have a shot at overturning the penalties.
Still, it's just more aggravation to deal with for Front Row Motorsports, which is having a miserable week.
Like Sportscasting on Facebook. Follow us on Twitter @sportscasting19.