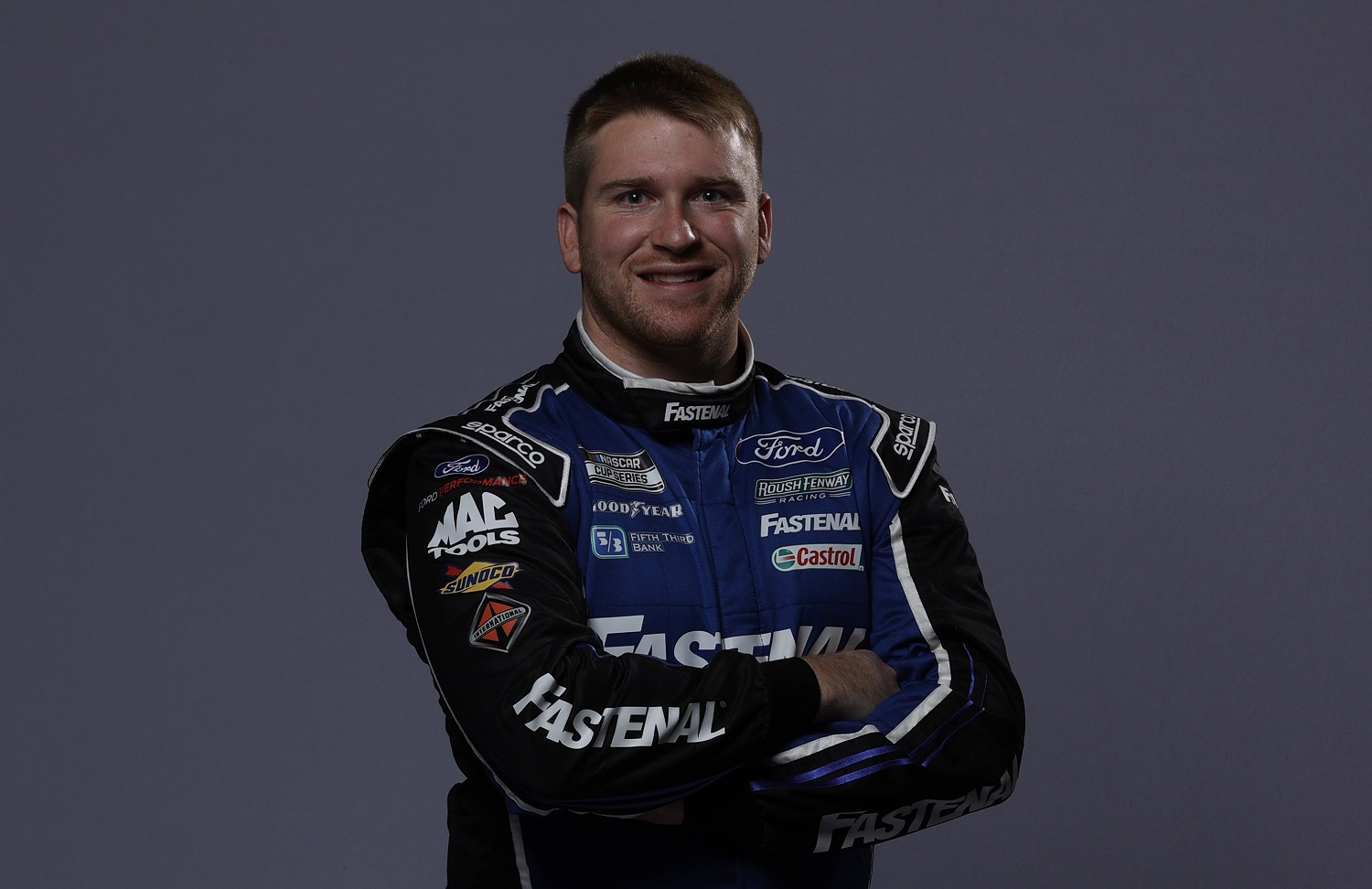 Chris Buescher Faces a Pivotal NASCAR Season With New Boss Brad Keselowski Looking Over His Shoulder and Pulling Up Beside Him
Chris Buescher enters the NASCAR Cup Series season facing some uncertainty at RFK Racing, but he's also coming off a solid year that signals he is ready to contend for a spot in the playoffs.
The Busch Light Clash and Daytona 500 kick off another contract year for NASCAR Cup Series veteran Chris Buescher. Coupled with significant changes in the organization since last fall, that's not the way a driver likes to start his season.
The good news is that Buescher benefitted from an abrupt change late last season and is coming off a net-positive season.
Roush Fenway brings a fresh look into the 2022 NASCAR Cup season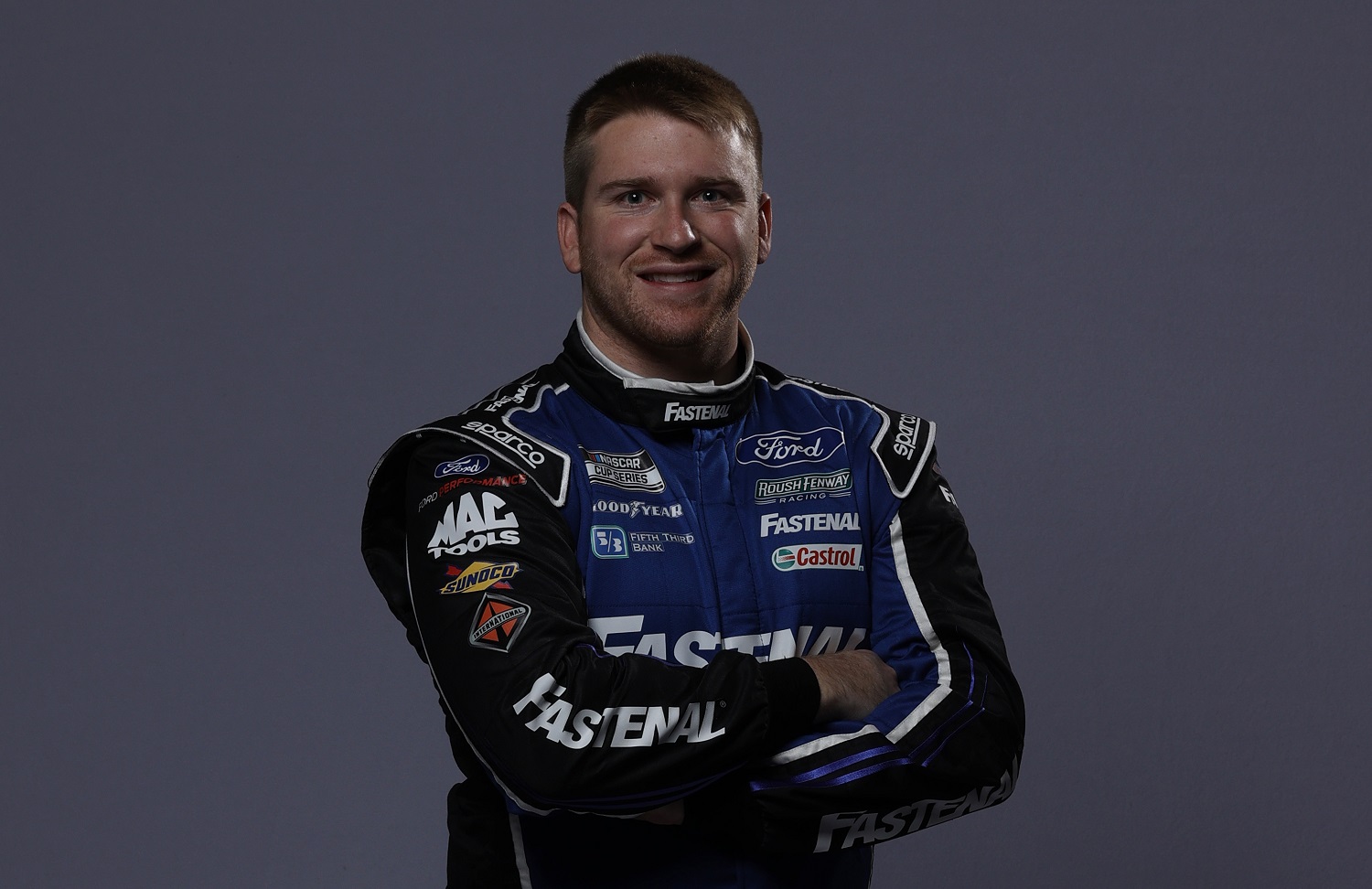 It has been a long time since anyone has rated Roush Fenway among the top teams in the NASCAR Cup Series. There have been no trips to victory lane since Ricky Stenhouse Jr. won twice in 2017. Before that, you had to go back to Carl Edwards in 2014. Even top-10 showings were too infrequent the past two seasons with Ryan Newman and Chris Buescher in the seats of the RFR Fords.
Now, however, significant changes have arrived. Newman was never the same after the near-tragic wreck at the finish of the 2020 Daytona 500, and the team eased him out of the No. 6 Ford at the conclusion of his 20th full-time season in the Cup Series.
Brad Keselowski is more than just Newman's replacement. Part of the negotiations that brought Keselowski over after eight seasons at Team Penske involved selling him a stake in the team, which has been rebranded as Roush Fenway Keselowski Racing.
Besides being a veteran driver, Keselowski operated his own team in the truck series in the past. He knows at least as much, if not more, than anyone on his new team about what it will take to reinvigorate the organization.
Chris Buescher faces a pivotal season working with Brad Keselowski
Chris Buescher's contract with Roush Fenway Keselowski Racing only covers the upcoming season. While the lack of job security would make anyone uncomfortable, Buescher seemingly has less to worry about than most who find themselves in similar circumstances.
For starters, a new co-owner/driver and the arrival of the Next Gen car qualify as almost minor changes compared to what happened down the stretch last season when the team moved crew chief Scott Graves from Ryan Newman's car to Buescher's Ford.
In retrospect, Roush Fenway was simply setting the table to bring Brad Keselowski aboard. Keselowski likely already had his eye on Matt McCall from Chip Ganassi Racing as his crew chief, so moving Graves opened up a spot.
Thus, Keselowski got his guy, but so did Buescher. Graves and Buescher teamed up in 2015 as the driver captured the Xfinity Series championship, and the crew chief also guided Daniel Suarez to a 2016 Xfinity crown.  In their brief time after reuniting in 2021, the Buescher-Graves tandem scored top-10 finishes on the Charlotte roval and at Martinsville.
Chris Buescher could be a breakout star in 2022
If Brad Keselowski knew who he wanted as a crew chief upon starting over at Roush Fenway Keselowski Racing, he potentially might want a new teammate in Year 2. That thought surely has crossed Chris Buescher's mind as he enters his contract year.
On the other hand, there were so many positives last season that the 29-year-old Texan should have little to worry about unless something goes horribly wrong in the inaugural Next Gen season.
Buescher may have just one Cup Series victory (2016 at Pocono), but most of his metrics for last season were at or near career-best levels, including an average finish of 17.3 and 27 of 26 races in which he finished on the lead lap. The eight top-10 finishes matched a career high, and 19th place in points was Buescher's best effort since his rookie season in 2016. The chances of further improvement in 2022 outweigh those of regression, and that puts him on the cusp of a playoff berth.
Add solid sponsor commitments for 2022 to the equation, and Buescher probably needn't worry about looking over his shoulder to see who might be coming up behind him in 2023.
All stats courtesy of Racing Reference.