Brad Keselowski's NASCAR Xfinity History Bodes Well for Shaking the Mediocrity Out of Roush Fenway Racing
Article Highlights:
Brad Keselowski joins the struggling Roush Fenway Racing in 2022 as both a driver in the Cup Series and co-owner
Keselowski owned his own team in the NASCAR truck series for a decade
The last four Xfinity champions all drove for Keselowski in the truck series
The happiest person in NASCAR at the conclusion of Saturday's Xfinity Series race was Daniel Hemric, who went from oh-for-his-career to season champion. There may have been a tie for second-happiest: everyone at Roush Fenway Racing involved in bringing Brad Keselowski into the fold.
Keselowski's primary role as he begins his time at RFR is to win races in the No. 6 Ford formerly driven by Ryan Newman. At the very least, the organization hopes he'll pump life back into the NASCAR Cup Series program, which is winless since Ricky Stenhouse Jr. triumphed twice in 2017.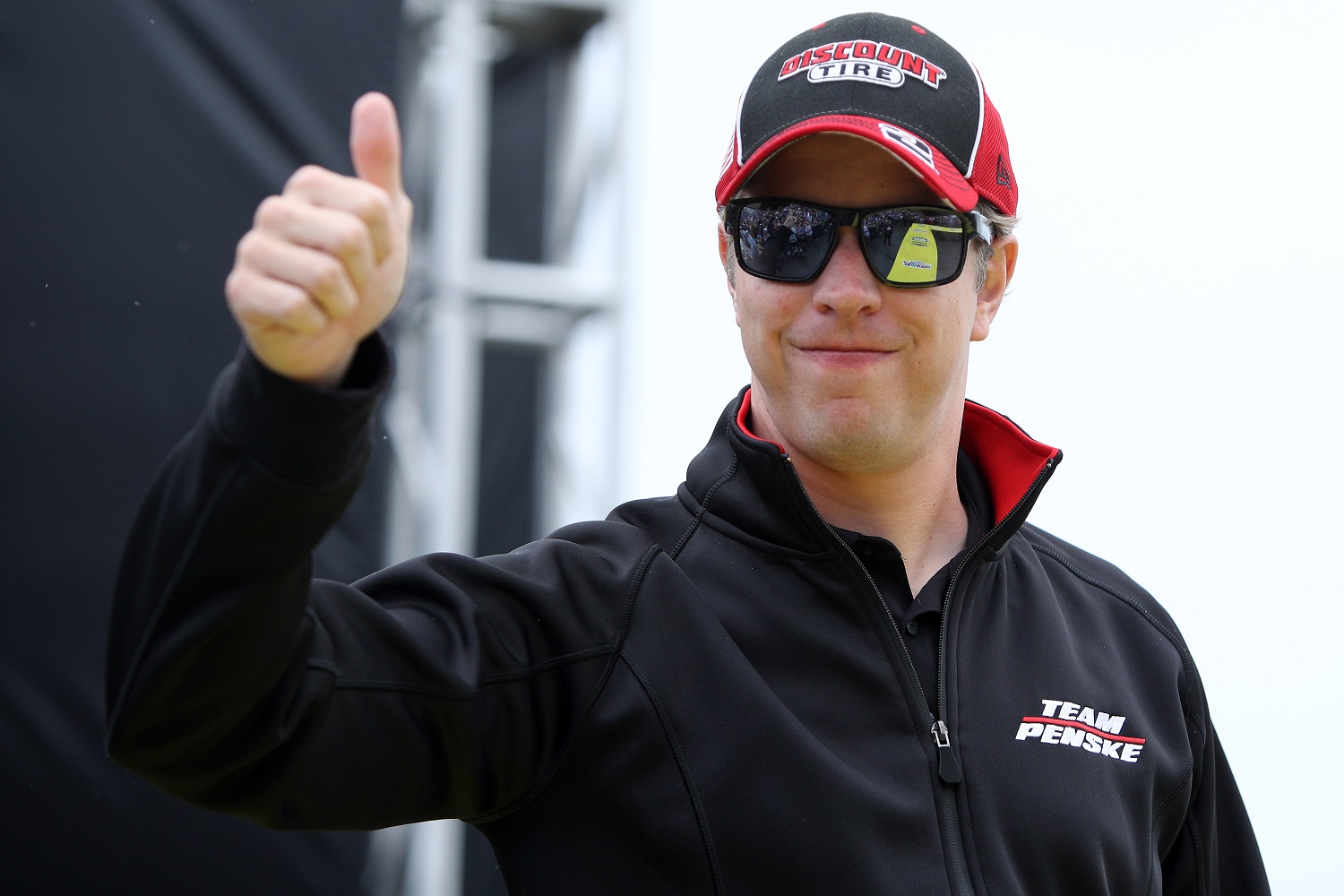 RFR's No. 6 Ford hasn't finished a season in the top 10 since Mark Martin in 2006. The No. 17 Ford, driven by Chris Buescher the past two seasons, last accomplished the feat with Matt Kenseth in 2012.
However, Keselowski is 37 years old in a sport in which top drivers often don't stick around beyond their early 40s. Thus, his role as a co-owner in the organization will soon become more prominent and more vital. Keselowski checks key boxes in the role, having won 75 Cup, Xfinity, or truck races since 2004 and operating his own team.
Keselowski formed Brad Keselowski Racing in 2007 as a truck series team and even sat behind the wheel at times. But his real talent wasn't in driving the trucks. Rather, it was picking drivers, which is how Hemric fits into the discussion of Roush Fenway Racing's hopes for Keselowski.
In short, Keselowski has a magic touch in identifying future NASCAR champions. In fact, his proteges have won the last four Xfinity Series championships. Tyler Reddick went back-to-back beginning in 2018, Austin Cindric triumphed last year, and now Hemric is the defending champion heading into 2022.
Reddick drove for Brad Keselowski Racing in the truck series from 2014-16, finishing second in 2015. From there, he moved to Chip Ganassi Racing for a year, then won his titles for JR Motorsports followed by Richard Childress Racing. He now has two seasons of Cup series experience with RCR.
Cindric's only full-time season with Keselowski came in 2017, when he finished third as the replacement for Hemric and a teammate to Chase Briscoe. He graduated to the Xfinity Series with Roush Fenway Racing and Team Penske, which has tabbed him as the heir to Keselowski in the No. 2 Ford.
Hemric drove to a sixth-place finish with Keselowski in 2016. His Xfinity triumph over the weekend came at the expense of Cindric as he made a lane for himself off the final turn by trading paint with the defending champion.
Keselowski folded his BKR team after the 2017 season. But he obviously did well when picking drivers. It's a trait that his Roush Fenway partners must be hoping translates to the Cup Series.
Almost from the moment that rumors of his RFR deal surfaced, the speculation about Keselowski was that he might intend to rebuild the outfit's feeder system. RFR fielded truck series teams from 1995-2009, scoring 50 victories, and Xfinity cars from 1992-2018, with Carl Edwards and Stenhouse distinguishing themselves.
Given how recently Roush Fenway abandoned the Xfinity Series, however, it seems unlikely that there would be a move back in that direction just yet. If expansion is in the cards, it might instead come with the addition of a third car in the Cup Series, which would still require Keselowski to identify the right driver for the role.
All stats courtesy of Racing Reference.