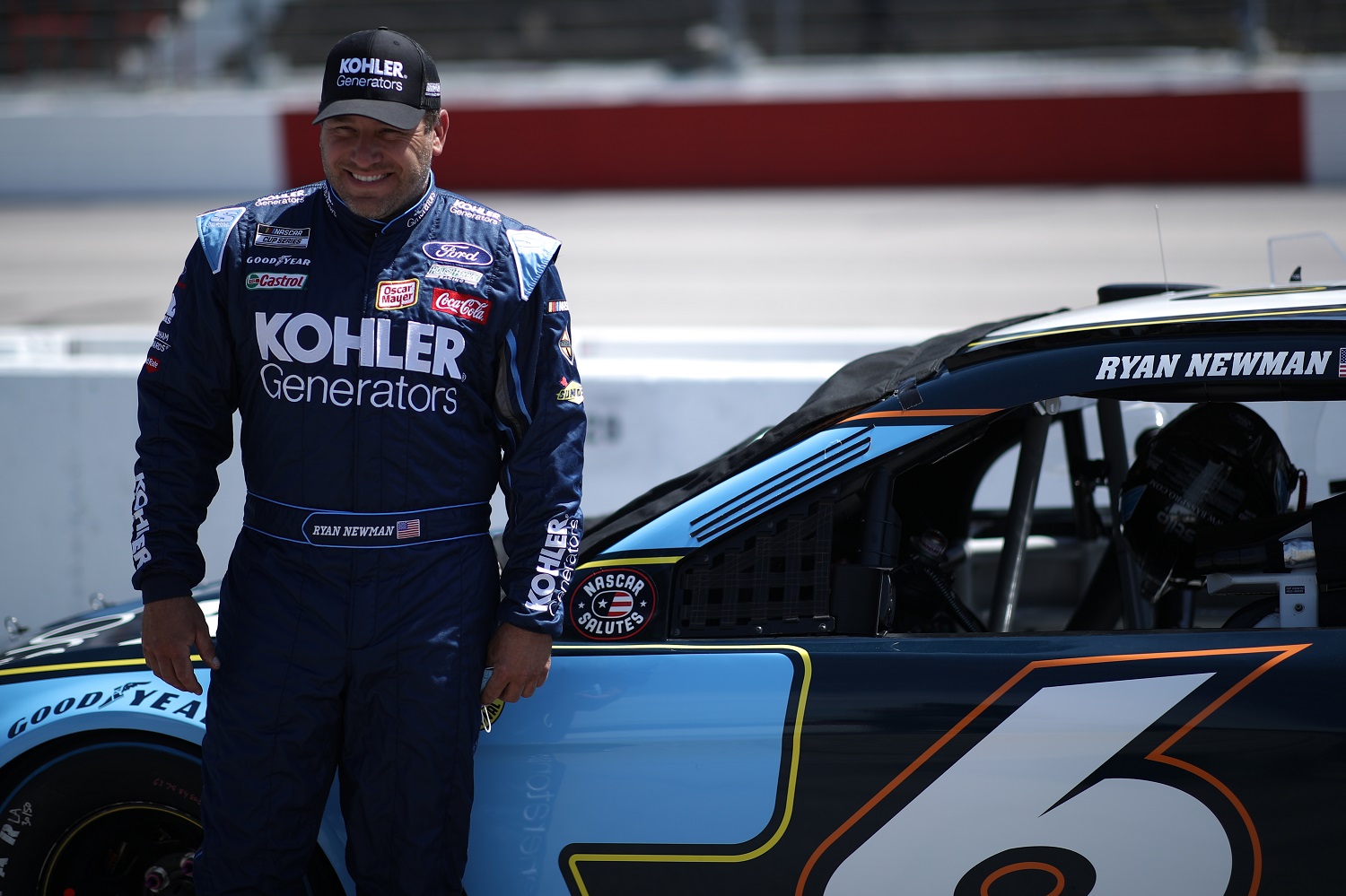 If Phoenix Is Ryan Newman's NASCAR Cup Series Swan Song, How Will He Be Remembered?
Ryan Newman has made more than 700 NASCAR Cup series starts, but Sunday in Phoenix could be his last now that Brad Keselowski is taking the keys to the No. 6 Ford.
The clock is ticking on the NASCAR Cup Series season as drivers head to Phoenix for the final race. While most drivers will return to their current teams and others like Brad Keselowski have made plans for moves, a small subset faces the prospect of unemployment. The biggest name in the bunch is that of Ryan Newman, who has 750,000 left turns on his lengthy resume now and perhaps nowhere to turn in 2022.
Silly season continues in the NASCAR Cup Series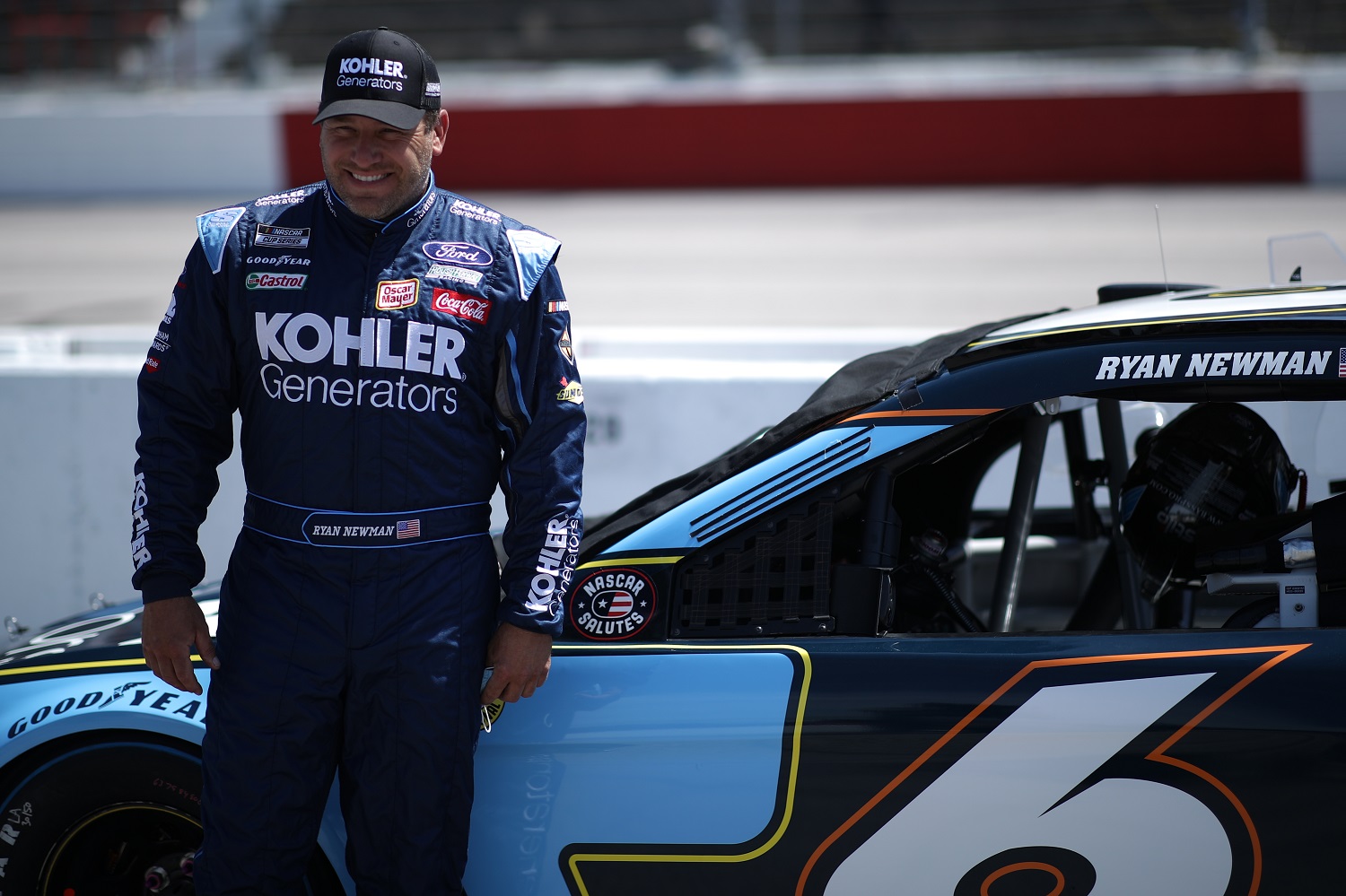 Brad Keselowski is heading to Roush Fenway Racing, and Kurt Busch plans to join 23XI Racing in two significant moves for the 2022 season. Even with Kaulig Racing and GMS Racing starting up NASCAR Cup Series teams, the promotion of drivers from the Xfinity Series is crowding out veteran drivers.
Among those without a destination heading into the Championship 4 race on Sunday in Phoenix are Ryan Preece, the odd man out as JTG Daugherty drops down to one car; Matt DiBenedetto, who has known all year that Wood Brothers was dropping him; and either Anthony (more likely) or defending Daytona 500 champion Michael McDowell (less likely) at Front Row Motorsports.
All are fringe players, but one other driver is not. With Keselowski coming in as an owner/driver, Roush Fenway Racing no longer has a car that would allow Ryan Newman to retain a full-time ride.
Thus, there is the very real possibility Newman won't catch on with a team for the rollout of the Next Gen car in February.
How will Ryan Newman be remembered if he's done in NASCAR?
Though he has carved out a nice career after making his NASCAR Cup Series debut in 2000 without having competed in the Xfinity or truck series, Ryan Newman doesn't quite qualify as Hall of Fame material.
Newman has won 18 Cup Series races in 724 starts and placed in the top five in 99 others. Even with eight victories in the 2003 season, however, he has never earned the season championship and has only finished in the top five once (2014). Newman did win a thrilling Daytona 500 in 2008, but that's not even the Daytona race he'll be remembered for a decade from now.
On Feb. 17, 2020, Newman led entering the final turn of the last lap at Daytona when Ryan Blaney tapped his bumper. Newman's car veered hard into the outside wall, flipped, and then absorbed an even harder hit from Corey LaJoie's oncoming car. Newman's car went spinning across the finish line and up the track in a flurry of sparks.
Nineteen years after Dale Earnhardt's fatal wreck on the same track, onlookers feared the worst. Workers spent 15 minutes extracting Newman from the mangled car, and he went to the nearby hospital for injuries described as serious but not life-threatening.
Though he would miss three races before NASCAR went on its pandemic hiatus, Newman walked out of the hospital two days after the frightening crash.
What are Ryan Newman's best 2022 possibilities?
Though prospects for catching on with a top team in a full-time role appear nil, Ryan Newman could still race in the NASCAR Cup Series next year at the age of 44.
Almost from the moment Brad Keselowski finalized his move to Roush Fenway Racing to take over Newman's No. 6 Ford, speculation started that RFR could still find at least a handful of races for Newman in a third car, even if it will have to run without a charter.
If such a limited role doesn't suit Newman (and it likely wouldn't), then the most viable option would be to drive for an also-ran team. Racing writer Lee Spencer reported three weeks ago that Newman spoke with Rick Ware. Though Rick Ware Racing is saying and doing the right things about next season, the team's record to date is not impressive.
On top of that, it's not a sure thing that Ware will use all three of his charters on his own cars, and the owner has also held discussions with Matt DiBenedetto.
The picture, then, remains bleak for Newman, and he could go into the books with just one race victory over the past eight seasons and none since 2017.
All stats courtesy of Racing Reference.