Ryan Newman's NASCAR Career Is About to Come Crashing to a Halt
The record will show that Ryan Newman continues to race each week in the NASCAR Cup Series. However, the veteran driver's competitive career might as well have ended on Feb. 17, 2020. Once the season concludes in early November, he'll likely leave the NASCAR circuit for good.
Ryan Newman's Daytona 500 crash was 100% scary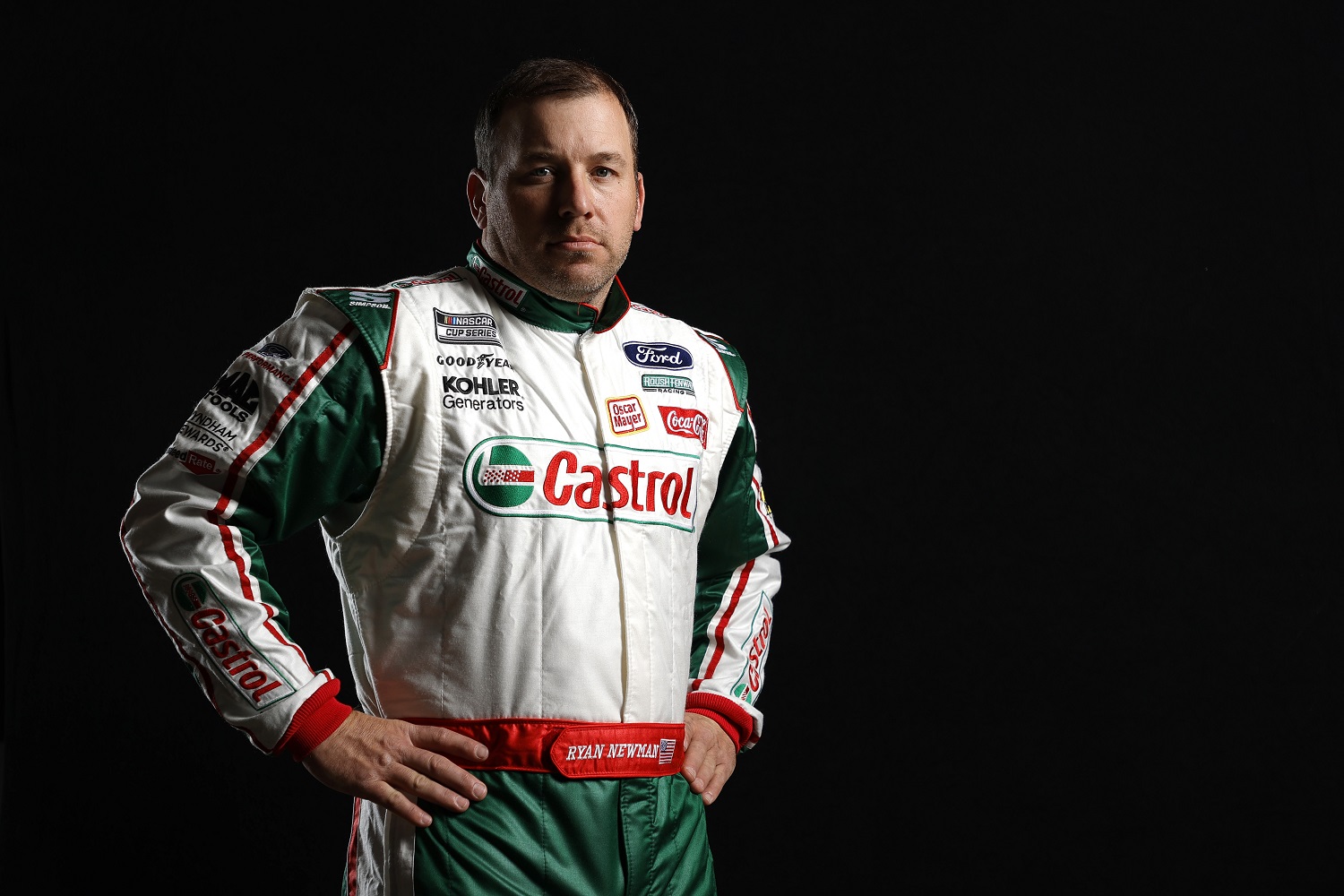 Newman was leading the 2020 Daytona 500 when Ryan Blaney tapped the Roush Fenway Racing No. 6 Ford, sending it across the track and into the outside wall. In quick succession, Newman flipped and then absorbed a crushing hit from Corey LaJoie. That flipped Newman's car again, and it slid across the finish line amid a shower of sparks.
Denny Hamlin took the checkered flag, but the attention remained on Newman's mangled car. Crews worked for nearly 15 minutes extracting Newman from the car. An ambulance rushed him to the nearby hospital for examination and treatment. Though battered, Newman came through the ordeal with no life-threatening injuries and walked out of the hospital under his own power two days later.
Newman was not ready to return to racing, but the pause to the season because of the COVID-19 pandemic limited him to just three missed races. NASCAR cleared him on April 27, and Newman returned to racing on May 17 at Darlington, where he started 21st and finished 15th.
He would finish better than 15th only half a dozen times over the remainder of the season and never better than sixth.
Ryan Newman hasn't been the same since the Daytona 500 crash
This is Newman's third and final season with Roush Fenway Racing. The team announced on July 20 that Brad Keselowski will take the No. 6 Ford in 2022 when he comes aboard as a minority owner.
Though Newman hasn't won since 2017, his first season with RFR included 14 top-10 finishes that helped him to 15th place in the points standings. The following season began with the Daytona 500 crash, and things haven't been the same since.
Newman has only one top-five finish since the start of the 2020 season. That might be explained away easily on a low-budget team, but he is on pace to finish behind teammate Chris Buescher on the points list for the second year in a row.
In short, Newman has not been the same since the near-disaster at Daytona.
There are few (if any) options for 2022
Forbes.com has been profiling pending NASCAR Cup Series free agents this summer and evaluating their prospects for 2022. The website's read on Newman is bleak:
"Likely suitor: None.

"Best fit: Tony Stewart's SRX Series."

Forbes
Dropping Newman, 43, will be purely a business decision for Roush Fenway Racing, which hasn't been to victory lane in four years. On top of that, the website cites 26 crashes in Newman's 57 races, one of the worst rates in any of the top three NASCAR divisions.
Sunday's announcement that Erik Jones is staying at Richard Petty Motorsports erases one of the few potential landing spots for Newman. The suggestion that his best fit is in the SRX Series isn't just a throwaway line. After 18 Cup Series wins, that really appears to be the best he'll be able to do in 2022.
All stats courtesy of Racing Reference.