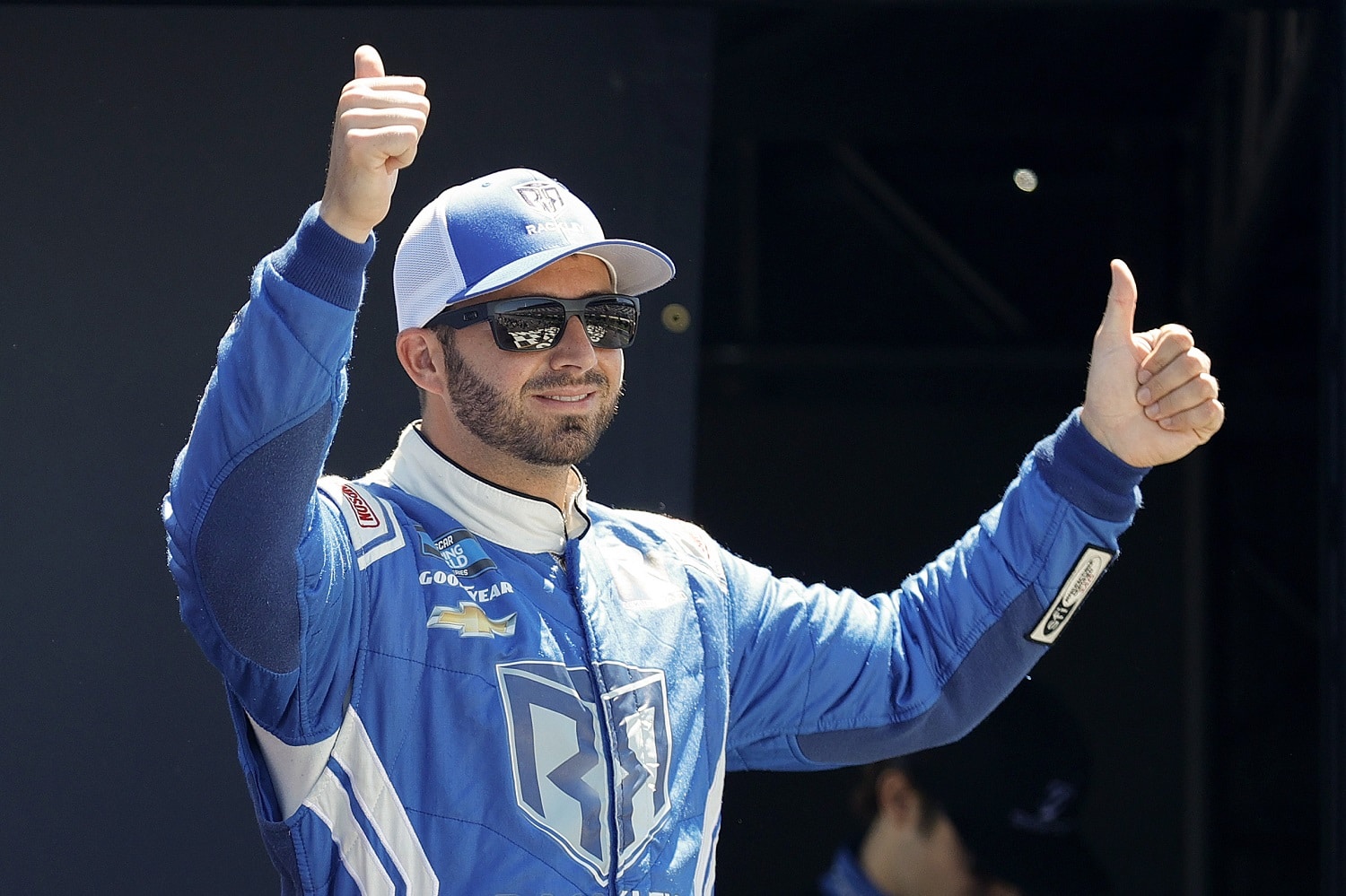 Matt DiBenedetto Is Proving His Sincerity About a Major Career Decision
Matt DiBenedetto has been consistent in saying he is content with driving in the truck series after seven years in the top circuit.
Seven full-time seasons with four teams might turn out to be the extent of Matt DiBenedetto's career in the NASCAR Cup Series. He left disappointed but resolute in his belief that he could be satisfied in a lesser series.
The first season in the Camping World Truck Series hasn't played out quite as hoped, but the 31-year-old Californian is celebrating his birthday this week by having his team confirm he's coming back in 2023 for another shot at it.
Matt DiBenedetto didn't make the truck series playoffs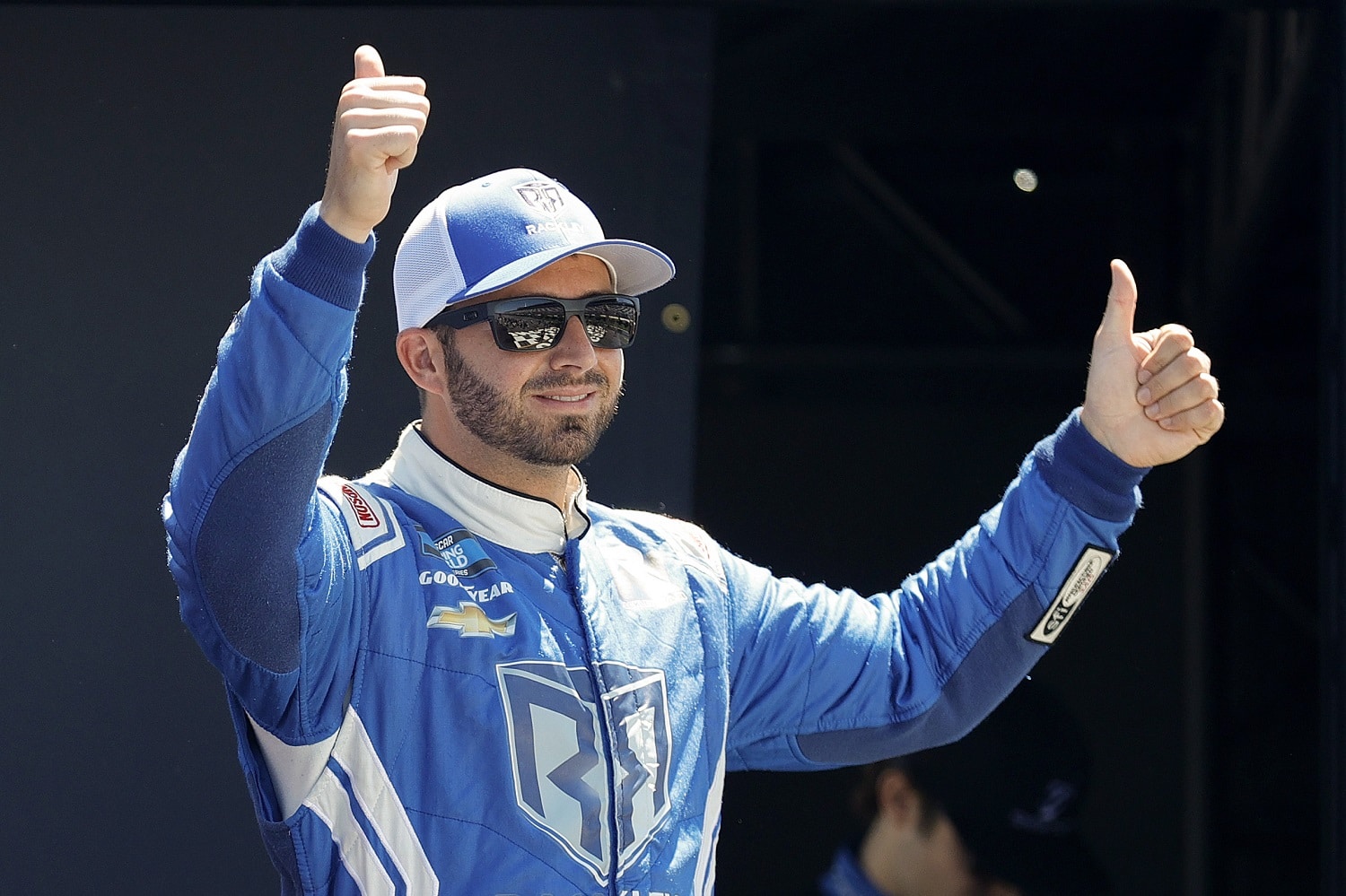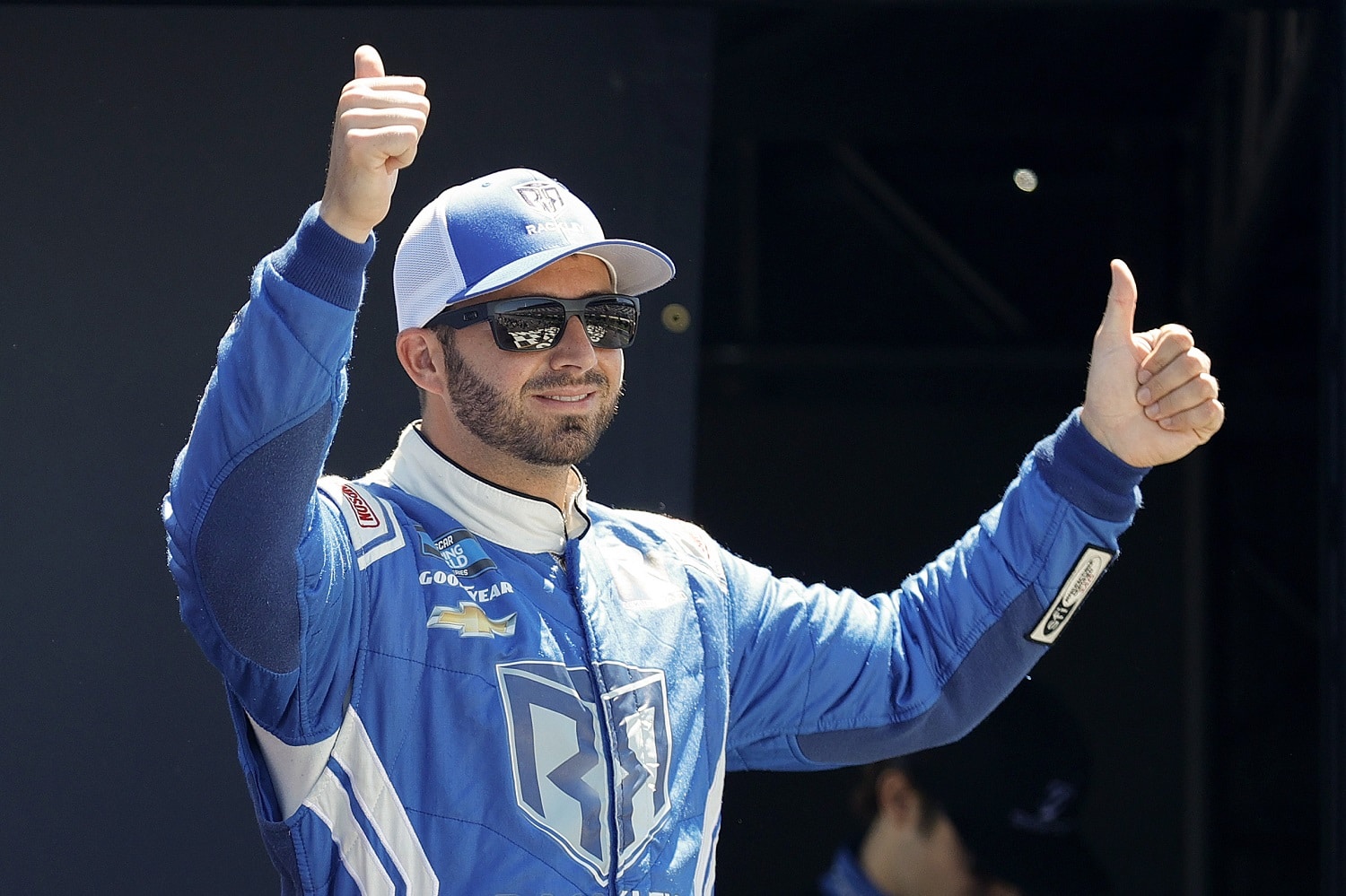 Matt DiBenedetto finished the Camping World Truck Series regular season in 13th place after six top-10 finishes in 16 races but none in the top five. He still hasn't led a lap in the No. 25 Chevy in his first season and enters the playoff phase as an also-ran rather than a contender.
That puts him at 333 races without a victory in the three NASCAR national series. The past two years were with Wood Brothers in the Cup Series, and DiBenedetto went into the 2021 season knowing that the team would not be bringing him back in 2022; rookie Harrison Burton now has that ride.
That put the pressure on DiBenedetto, particularly since there wasn't a ton of movement within the Cup Series that might have opened other opportunities. As the summer and fall went on, even Xfinity Series possibilities failed to materialize.
Instead, he landed with Rackley W.A.R., a second-year team in the truck series. Last season, five drivers made a combined 23 starts, with Josh Berry pulling down its only top-10 result in one of his nine starts. Moving DiBenedetto into the No. 25 Chevy full-time was a step toward stability and marketability.
The former Cup Series driver is returning in 2023
Catchfence.com tweeted on Saturday that Matt DiBenedetto was returning to Rackley W.A.R. in 2023, and the team confirmed it to TobyChristie.com on Tuesday. The statement said the parties "remain equally committed to growing and developing this race team on all levels."
This season has already been a step toward that goal. Rackley W.A.R. placed 19th in owner points in 2021, and DiBenedetto has them moving in the right direction.
The announcement about his arrival came in early January, so the team is five months ahead of the game with respect to pursuing sponsorships. That may prove pivotal with economic signs pointing to a recession that likely will slow marketing spending by many companies.
Matt DiBenedetto is proving his sincerity
Veteran Cup Series driver Matt DiBenedetto said from the start that he saw moving to the truck series as a good step. It sounded like spin since the money is certainly much less than what he was earning at Wood Brothers, and one of his sponsors from the days at Go Fas Racing even mocked him on social media.
However, DiBenedetto has remained consistent in pointing to the positives of moving away from Wood Brothers, which will be stuck on 199 all-time victories for perpetuity as start-ups like Trackhouse Racing and 23XI Racing blow past one of the sport's oldest teams.
"It's easy to just pack your schedule full and try and make as much money as you can and all that," he said early in the season. "It's not about that anymore for me, it's more so about the fun and the excitement of taking this deal and focusing on this. … I don't think people understand how genuinely excited I actually am, and I wouldn't change one bit."
Asked at the time if he'd accept an offer to jump back into Cup racing, he rejected the notion.
"I'd just be like, 'No, I've just worked out exactly how it's supposed to. I'm good with exactly this.'"
The decision to re-up with his truck series team reaffirms his sincerity.
All stats courtesy of Racing Reference.
Like Sportscasting on Facebook. Follow us on Twitter @sportscasting19 and subscribe to our YouTube channel.
Got a question or observation about racing? Sportscasting's John Moriello does a mailbag column each Friday. Write to him at [email protected].
RELATED: NASCAR 3-Wide Notebook: Matt DiBenedetto Summed up His Season by Getting Stuck to Another Truck at Bristol