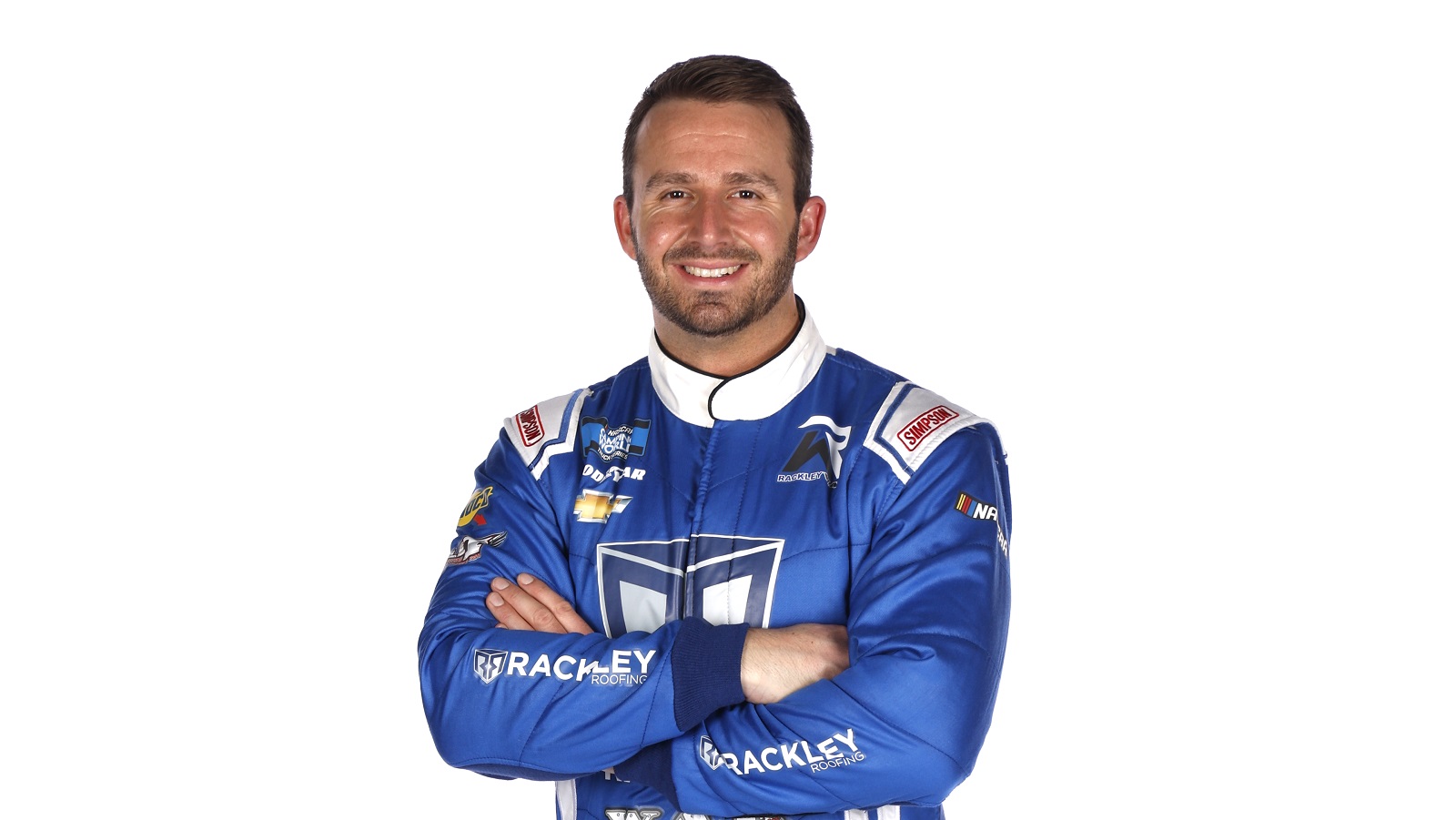 Matt DiBenedetto Finished 10th Last Week and Explains Why It Feels Like a Victory
Matt DiBenedetto knew before last season that he was losing his Wood Brothers Racing ride, but landing on his feet in the offseason was a challenge.
He may be out of the running for the title of best active NASCAR Cup Series driver without a victory, but Matt DiBenedetto's career is anything but over. Cast aside in the offseason, the 30-year-old Californian is starting over in the Camping World Truck Series and seems genuinely happy in a new adventure.
It's one that could lead to a second chance in the sport's top series. For now, however, DiBenedetto is rediscovering an appreciation for the less-intense pace.
Last year was awkward at best for Matt DiBenedetto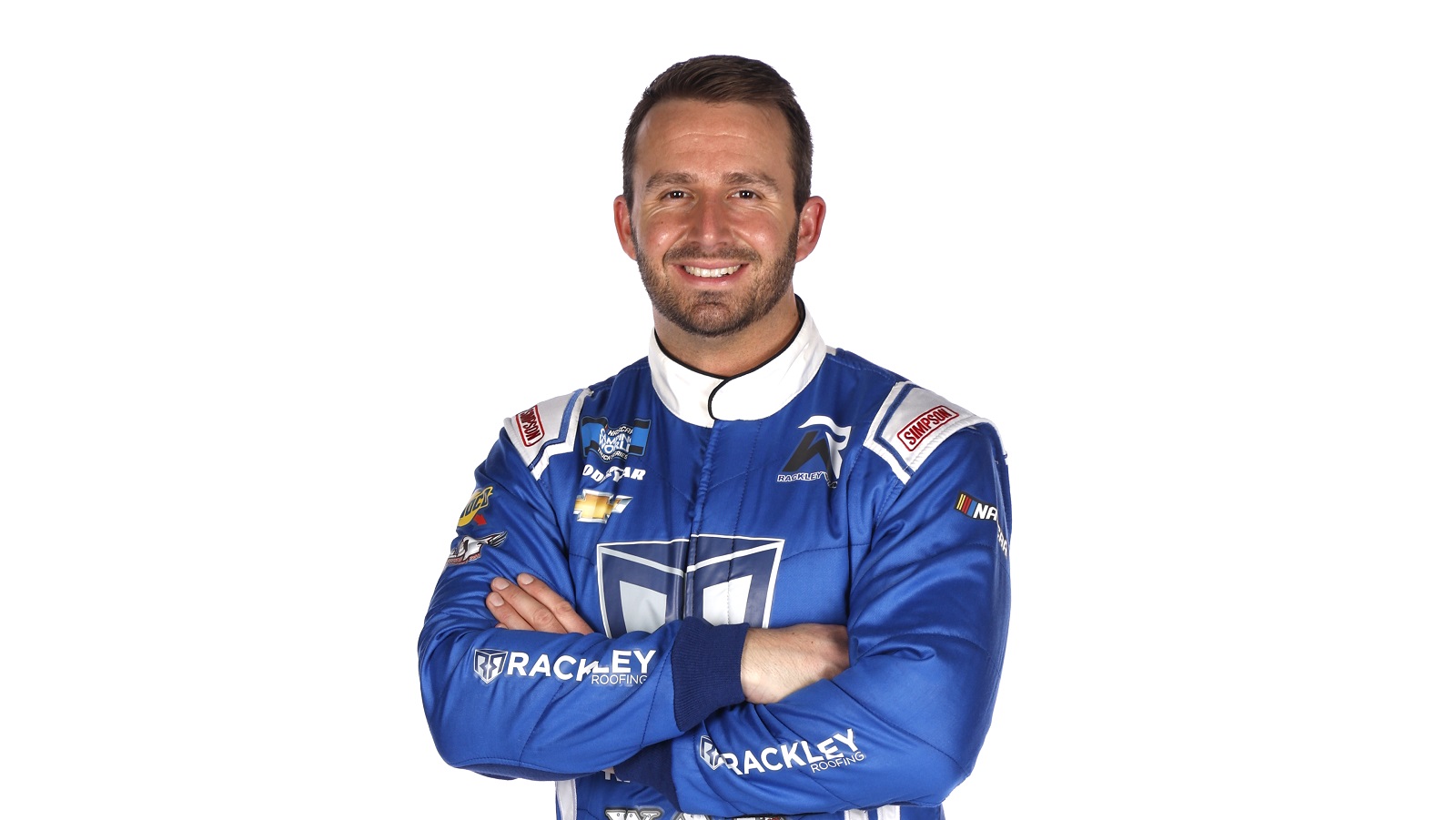 Matt DiBenedetto lost one of the 36 best driving opportunities in NASCAR to a future Daytona 500 champion under trying and disappointing circumstances, which is how he landed in the 2022 truck series.
DiBenedetto arrived at Wood Brothers Racing in 2020 to start his sixth season in the Cup Series but already on his fourth team. Five straight early-season finishes in the top 15, including second at Las Vegas, constituted a solid start. By season's end, he had established a personal best with 11 top-10 finishes. He also made the playoffs for the first time, though he was among the first four drivers failing to transfer.
That bought him another season in the famous No. 21 Ford, but it didn't translate into job security. Long before the 2021 season even started, DiBenedetto learned that he would lose his ride at the end of the year so that Team Penske could put rising star Austin Cindric into that car.
That plan eventually fell apart. With Brad Keselowski announcing his departure to Roush Fenway Racing, Roger Penske decided to retain Cindric for his own lineup. DiBenedetto posted a credible season with nine more top-10 showings. However, he didn't make the playoffs, and Wood Brothers turned the No. 21 Ford over to Harrison Burton as its Plan B.
An average silly season yielded no Cup Series results
Though he was winless in 248 career starts, Matt DiBenedetto still had a respectable resume in the NASCAR Cup Series. Unfortunately for him, none of the teams with openings for the current season saw him as a good fit.
Established outfits like Roush Fenway and Team Penske went with Brad Keselowski and Austin Cindric, respectively. The second-year 23XI Racing team expanded to two cars but picked Kurt Busch. And the new Kaulig Racing team tabbed Justin Haley for its first full-time car. DiBenedetto waited as long as he could before conceding there was no room at the top level.
DiBenedetto and Anthony Alfredo, cut lose from Front Row Motorsports after one season in the Cup Series, were in the same boat. Each could still be driving for another decade or more, but they would have to drop down for now.
Alfredo latched on with Our Motorsports in a return to the Xfinity Series. DiBenedetto ended up signing with Rackley-Willie Allen Racing, even though he had never competed in the Camping World Truck Series before.
"it's a great quality of life. Some of the schedule is a little bit more tame," DiBenedetto told Frontstretch.com. "I've never been home on weekends before, so that part is also nice. It's kind of like the stars aligned for it all just to be very refreshing — a lot of fun. I've never been so excited going into a race season."
Matt DiBenedetto finished 10th last week and explains why it feels like a victory
NASCAR kicked off its points-race season last weekend, culminating in a Daytona 500 victory by Austin Cindric, the designated replacement for Matt DiBenedetto who ended up replacing Brad Keselowski instead.
DiBenedetto drove in the NextEra Energy 250 and came away with 10th place in his debut in the truck series after qualifying 23rd among 42 hopefuls. That's a respectable start to the year.
Even better from his point of view, DiBenedetto didn't have to race off from Daytona to Fontana, some 3,000 miles away, a couple of days after the opener. The trucks don't race again until March 4 in Las Vegas, then there's another two-week gap in the schedule.
"It's easy to just pack your schedule full and try and make as much money as you can and all that," he said. "It's not about that anymore for me, it's more so about the fun and the excitement of taking this deal and focusing on this. … I don't think people understand how genuinely excited I actually am, and I wouldn't change one bit.
"If you could snap your fingers and be like, 'Alright man, you're in control now and you can place yourself in this Cup ride or this and that, I'd just be like, 'No, I've just worked out exactly how it's supposed to. I'm good with exactly this.'"
All stats courtesy of Racing Reference.